Max's Rare and Obscure Beer Fest
The Fells Point beer mecca hosts a festival celebrating the unique.
By Jess Mayhugh. Posted on August 03, 2010, 10:00 am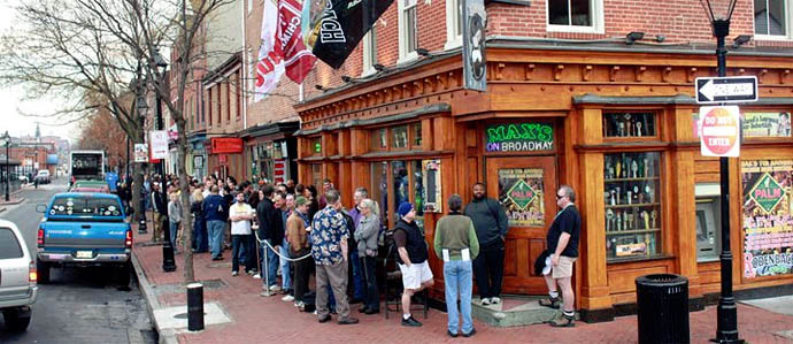 Usually, when you step into Max's Taphouse—with its 102 rotating draughts and 1,000 bottles in stock—you're bound to try something different. And that will certainly be the case starting next Thursday, August 12, and running through Sunday, August 15, when Max's holds its Rare and Obscure Beer Festival, which will feature dozens of unique brews, some making their first-time debuts in the U.S.
Thursday will feature cask beers, and then throughout the weekend Max's will have 45 rare and obscure brews on tap, including Brew Dog Mikkeller Divine Rebel 2010, Hof Den Dormaal Blonde, Jolly Pumpkin Barn Biere, Mikkeller It's Alive, Allagash Bourbon Black, Stillwater Love & Regret, The Bruery Coton, Troubadour Magma, and Beer Here Dark Hops.
In a press release, Max's cellerman Casey Hard said he has searched the world to try and find the most out-of-the-ordinary brews. "Many brewers from afar had heard of my quest to provide beer lovers with the rare and obscure and have provided us with these beers," he says. "It is an honor to have them at Max's."
---
Meet The Editor
Jess Mayhugh is the digital editor for Baltimore, where she covers nightlife, sports, food, and events.
---