Diana Kim, freelance makeup artist for NBC News Channel and China Central Television, is the ultimate bargain shopper.
"I never pay full price for anything," says Kim. "I wait for the e-mails saying an extra 30 percent off or offering discounts on full-priced items, especially Neiman Marcus around special holidays. "Once items go on sale, I go in for the kill."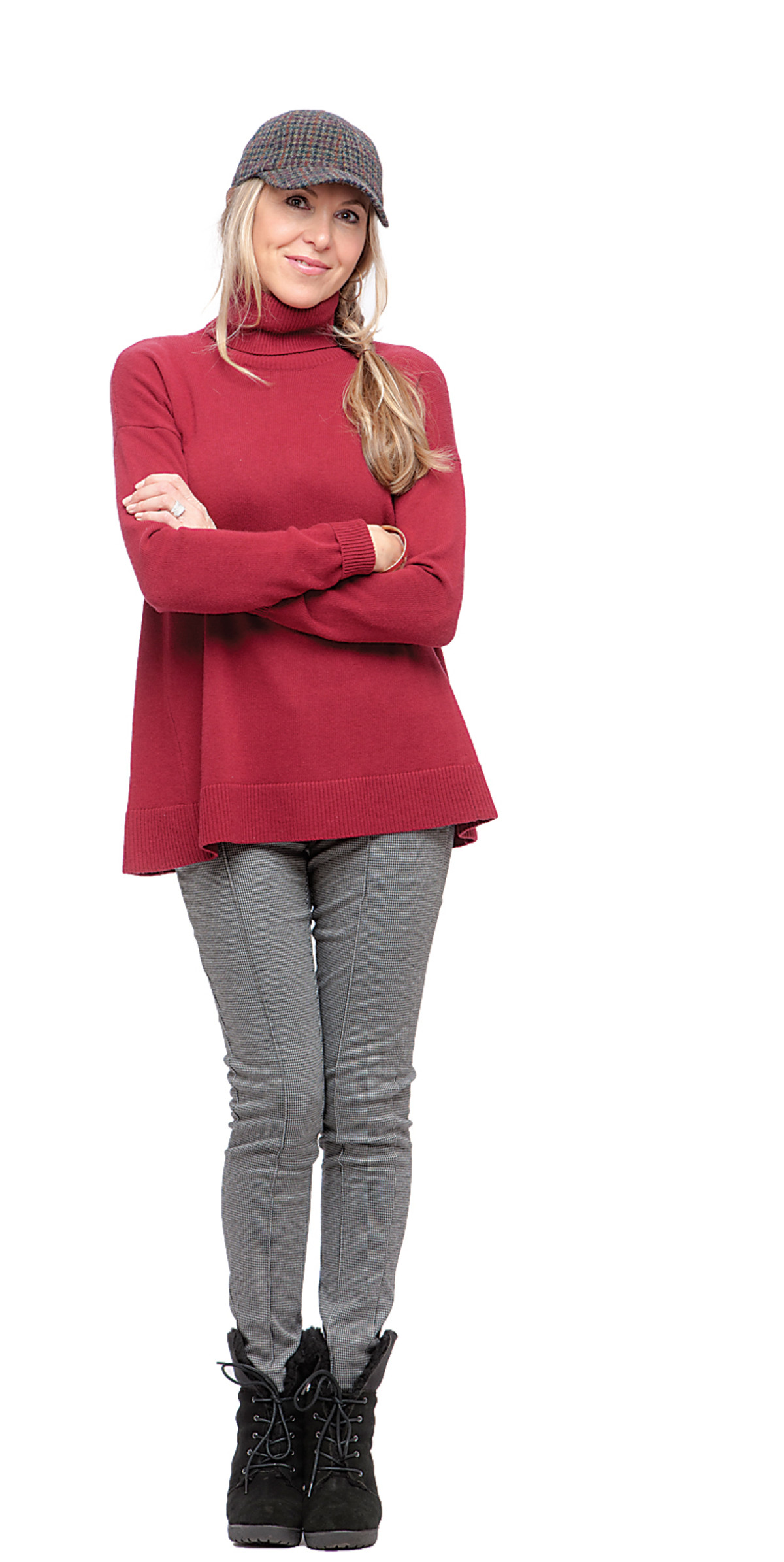 WEEKEND PREPSTER
Everyone should have a turtleneck, just in case you don't want to wear a scarf. I wear shearling boots all through the winter; they are warm, comfortable, and soft on your feet. I want them to look classy and not abuse their look, avoiding ones that are slipper-like. The braid is how I wear my hair with hats. Keep the braid to one side—it should be messy, which makes it looks stylish.
Baseball cap ($43.50) at J. Crew. Theory turtleneck sweater ($79.10) at Neiman Marcus Last Call. Merona stretch overalls ($24.99) at Target. Shearling boots ($34.99) at Marshalls.
---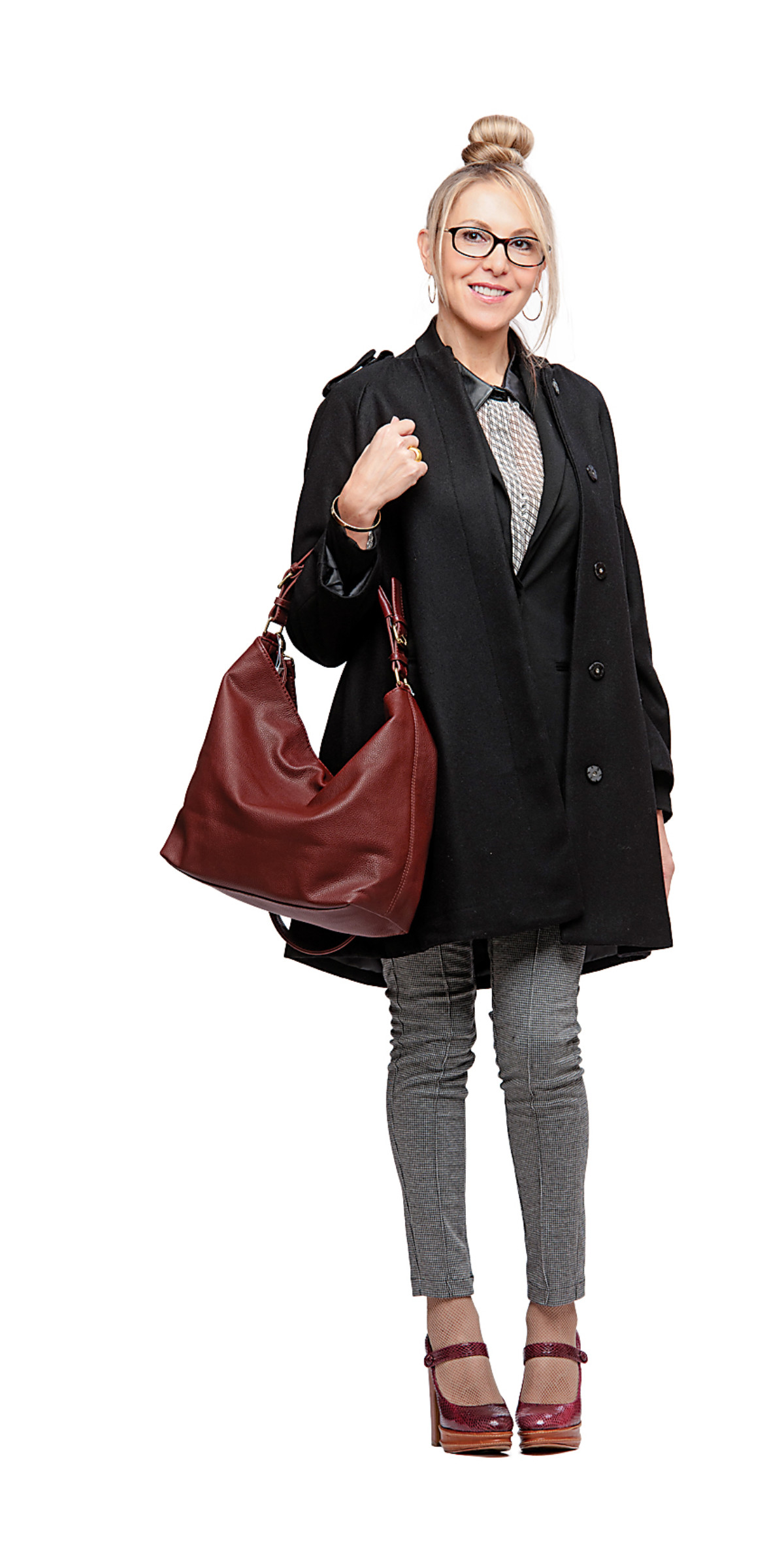 STYLISH PROFESSIONAL
The leather-collared shirt can be worn out, or worn to work by putting a cami underneath and adding a black blazer. Sometimes I may be going out after work, so I can take my jacket off, and it becomes more evening. The block heel is more comfortable, which means you can go out dancing after. The bun is like a go-to hairdo—stylish, easy to do, effortless, and professional.
Leather-collared blouse ($24.99) at Marshalls. Swing jacket ($69.95) at H&M. Marni Mary Jane ($83) at Neiman Marcus Last Call. Satchel ($29.95) at H&M. Nude fishnet ($3.99) at Marshalls.
---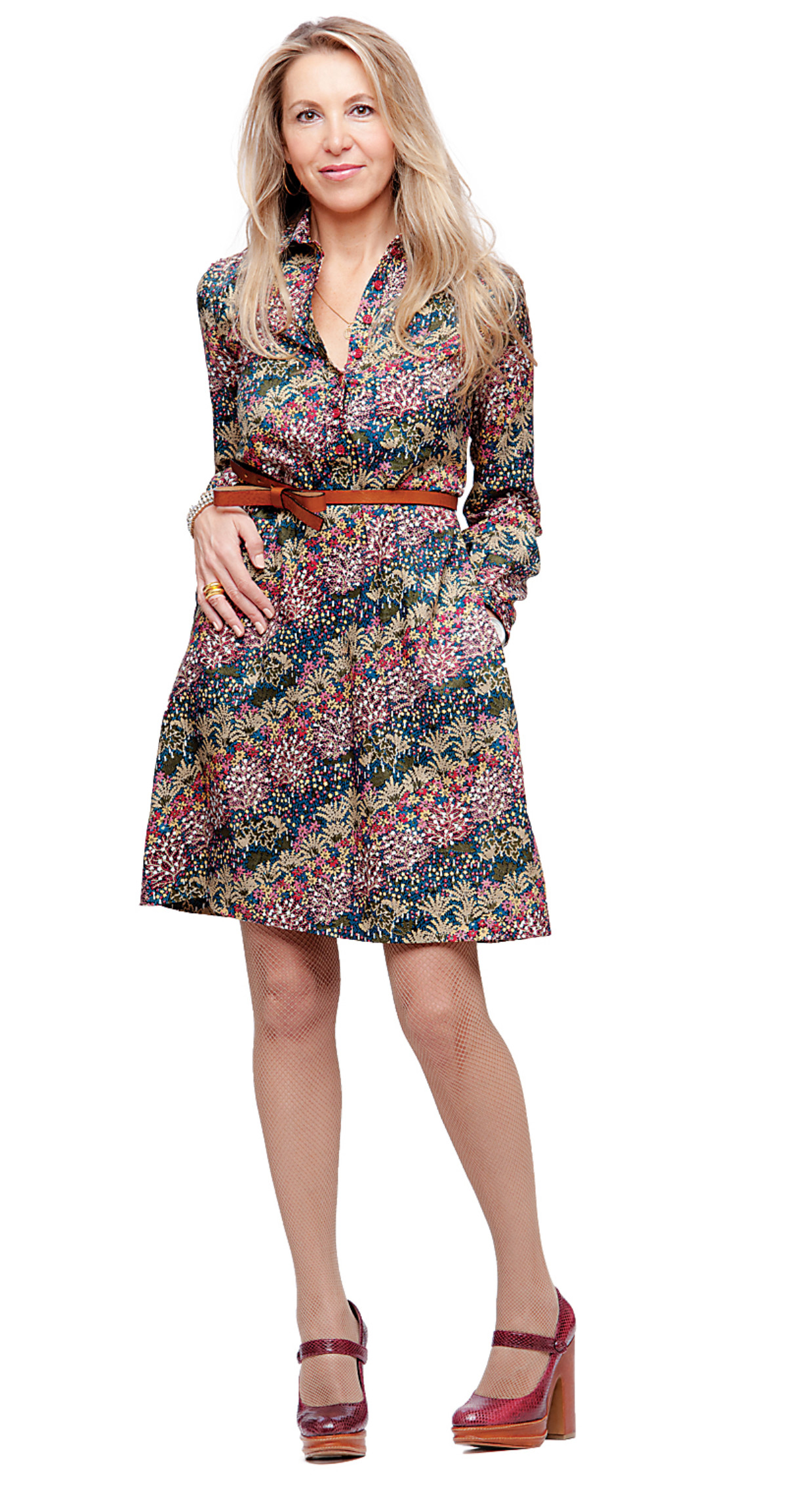 BOHO CHIC
The dress is very versatile. I belt it when I want a dressier look or, for lunch with my girlfriends, I would just let it flow with my knee boots. Nude fishnets are always in—I've been wearing them for about 20 years now. They look sexy and fashionable. They make your legs look tan and aren't as uptight as nude nylons.
Silk floral dress ($10) at Fashion Attic. Crystal stretch bracelet ($17.49) at J. Crew. Brown leather belt ($7) at Killer Trash. See page 223 for Where to Buy. All items not listed are stylist's own.
---
---