Flaming Lips Headline Silopanna Festival
Band brings outrageous live show to Annapolis on Saturday.
By John Lewis. Posted on August 15, 2014, 10:35 am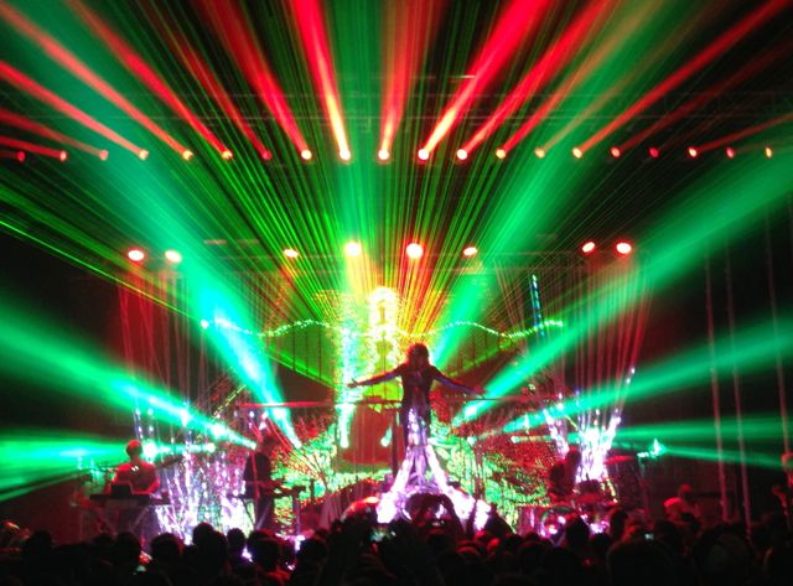 -John Lewis
Wayne Coyne and crew return to the area, headlining Saturday's Silopanna Music Festival at the Anne Arundel County Fairgrounds. Coyne, whose recent friendship with Miley Cyrus has been tabloid fodder, made memorable visits to AVAM and Sound Garden in February, and the Flaming Lips played a typically outrageous concert at Merriweather last October. He promises another amazing show, with more material drawn from the band's earlier, ebullient albums. The Lips are scheduled to go on at 9:30 pm, and the day-long fest also includes Eric Hutchinson (8:15), Dashboard Confessional (7:15), local faves Jimmie's Chicken Shack (6:15), and Matt & Kim (5:15). If you get there early, be sure to check out the School of Rock All-Stars at 11 am!