Come back, comeback player of the year.
The Sporting News named slugging O's outfielder Mark Trumbo the American League's Comeback Player of the Year after bashing 47 homers and driving in 108 runs to put us back into the playoffs (albeit briefly) this season. Those numbers were a huge improvement from what he'd posted in 2015—22 HRs and 64 RBIs—in a season split between Arizona and Seattle. The question now, however, is whether the front office will sign the free agent. It's basically the same quandary the Orioles faced after Nelson Cruz, another one-year, free agent signee, delivered a monster year in 2014 and then was off to the Mariners. If the O's don't fork over the dough for Trumbo, baseball operations chief Dan Duquette will be tasked with trying to pull another rabbit out his cap to replace Trumbo, who carried the team's offense for long stretches.
Michael Phelps got married and didn't tell us.
So, it turns out that before he won all the gold medals in Rio, the greatest swimmer ever did something really momentous—he got hitched. In news confirmed by Phelps in a recent Facebook live video, he married longtime girlfriend Nicole Johnson, a former Miss California USA, about a month after she gave birth to their son, Boomer. Big congrats to the whole family. (By the way, Phelps also hinted that baby No. 2 may be on the way.)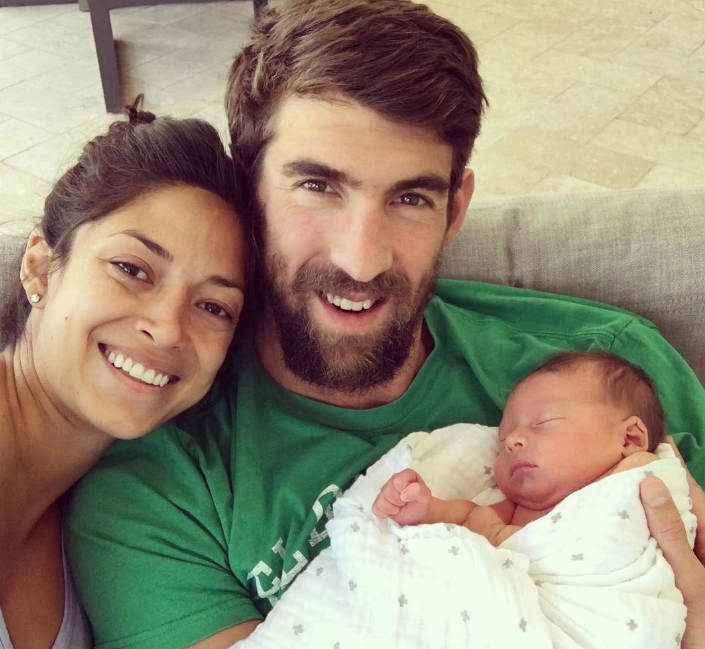 If you want to watch some great football tonight, check the Navy game.
The No. 22 ranked Midshipmen (5-1, 4-0) travel to South Florida (6-2, 3-1) in a game slated for 7 pm on ESPN2. Two weeks ago, Navy knocked off No. 6 Houston in a wild, 46-40, affair in Annapolis and then followed up last week with a 42-28 win over Memphis. The Midshipmen, led by QB Will Worth, who took over after a season-opening injury to starter Tago Smith, leads maybe the most exciting ground game in the country.

Hopkins moves to No. 9.
We'd be remiss without a shoutout to one of the other top-flight local college football programs—the Hopkins' Blue Jays have moved to 7-0 and are ranked No. 9 in the national Division III poll. Five times, they've put up 40-plus points this season. They hit the road the next two weeks, but they return to Homewood Nov. 12 for their regular season finale against McDaniel. Might be the year that Hopkins makes a long playoff after three seasons of post-season heartbreaks.
The Ravens are in their bye week.
Thank God.
---
---