It's unveiling was more than 100 years in the making, and now the seminal moment has arrived, bringing to light a museum unlike any in the Smithsonian's cadre.

The National Museum of African American History and Culture has undertaken the tall order of tracing 600 years of history and cultural richness—from enslavement through the Civil War, the Civil Rights Movement, and recent events including the Black Lives Matter movement. It incorporates multimedia, sound, and photograph displays, plus over-scaled artifacts, to make history come alive in a more contemporary way.
Packing over half a millennia of artifacts and displays into a museum—particularly when the content elicits emotions as varied as anger, grief, and pride—can be overwhelming and time-consuming, and it's easy to see how one could take days to peruse the collection. (And, if you come to the opening on Saturday, September 24, you'll also experience an address by President Obama and a concert from The Root's Questlove and Public Enemy's Chuck D.)
We've selected a few items and exhibits that will help anyone, regardless of race, gender, or ethnicity, to better understand and appreciate the African-American experience.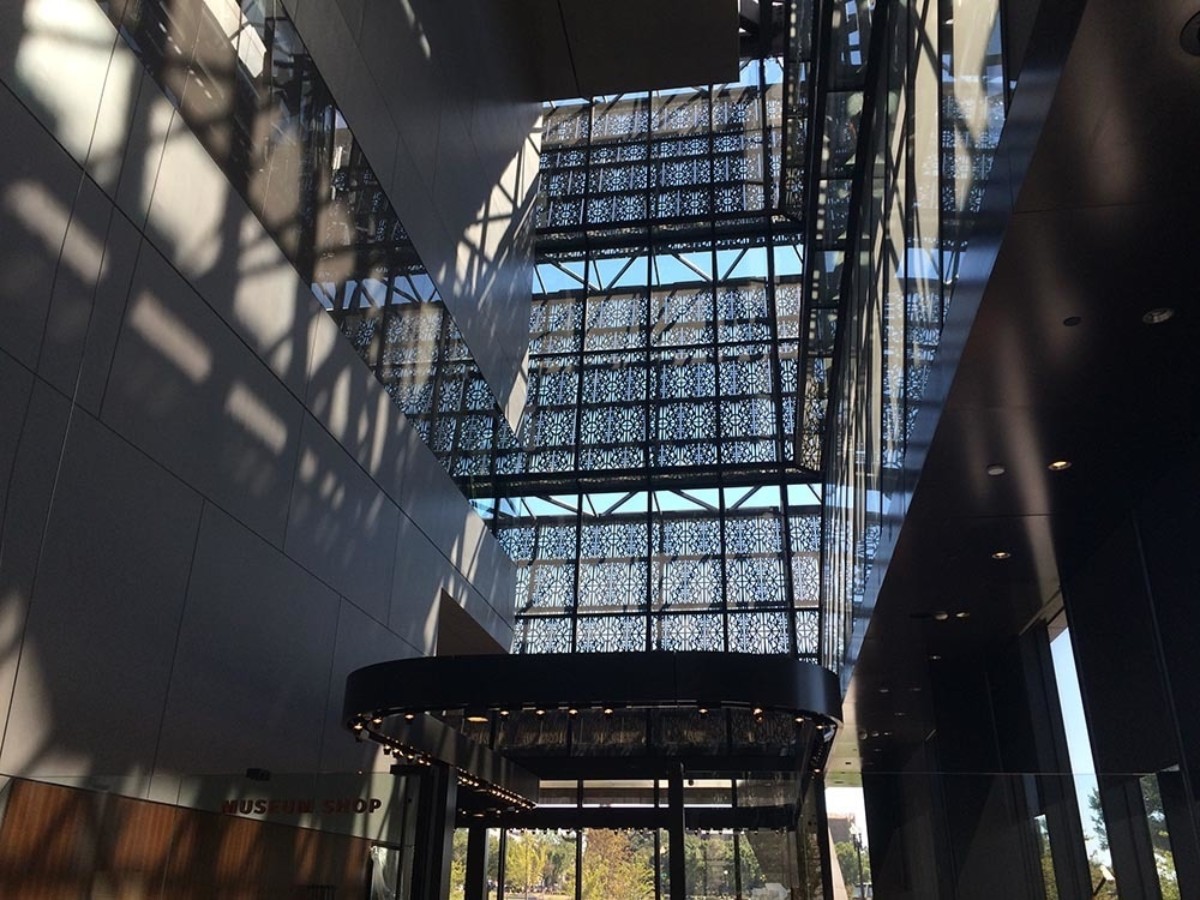 The building itself: It rises like a ship next to the Washington Monument as you travel down Constitution Avenue. The 400,000-square foot structure was the work of a coalition of four design firms, and lead designer David Adjaye (whose projects include the Nobel Peace Centre in Oslo and the Museum of Contemporary Art in Denver) drew on themes from African and American history. Its three tiers come from the Yoruban Caryatid, a traditional wooden column, and the intricate design of the cast-aluminum panels that surround the building reflect ironwork created by enslaved craftsmen in New Orleans. Inside, light shining through the panels creates lace-like shadows on the wall, and allows you to feel a part of the stately National Mall.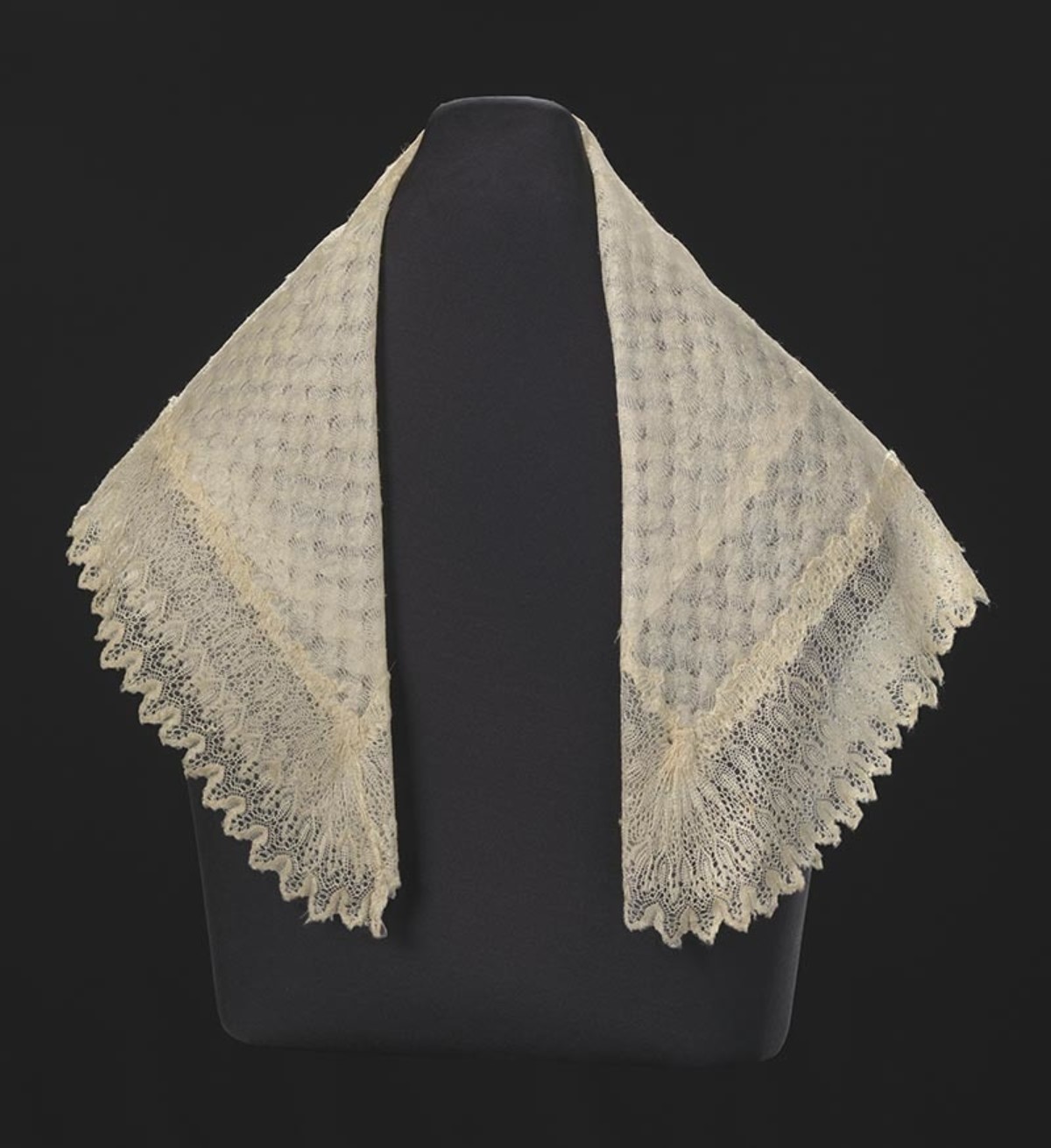 Harriet Tubman's shawl: If you follow the museum's historical exhibits in chronological order, you descend three levels below ground to learn about slavery's beginnings, and gradually work your way above ground as history progresses. Among a plethora of display cases, it might be easy to miss the intricate white fabric and delicately paged book. But make sure you keep your eyes peeled, because giving it will make you feel more connected to this Maryland-born heroine of the Underground Railroad (and soon-to-be face of the $20 bill). The story behind the shawl makes it even more poignant—it was a gift from England's Queen Victoria.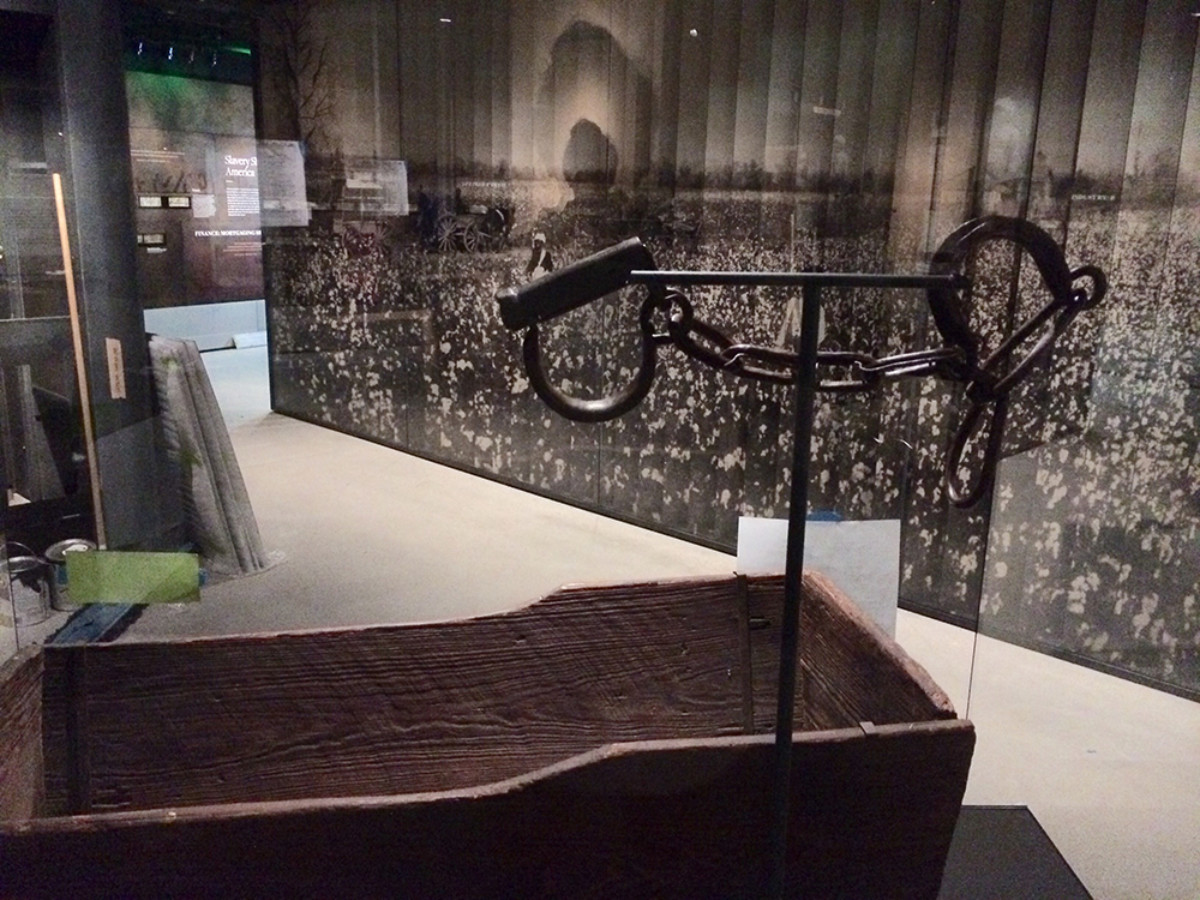 Child shackles: When you see these small iron rings and the chain that connects them—a gift to the museum from Oprah Winfrey—it's hard not to imagine the tiny hands they once held. Allow yourself to be infuriated so you will never forget.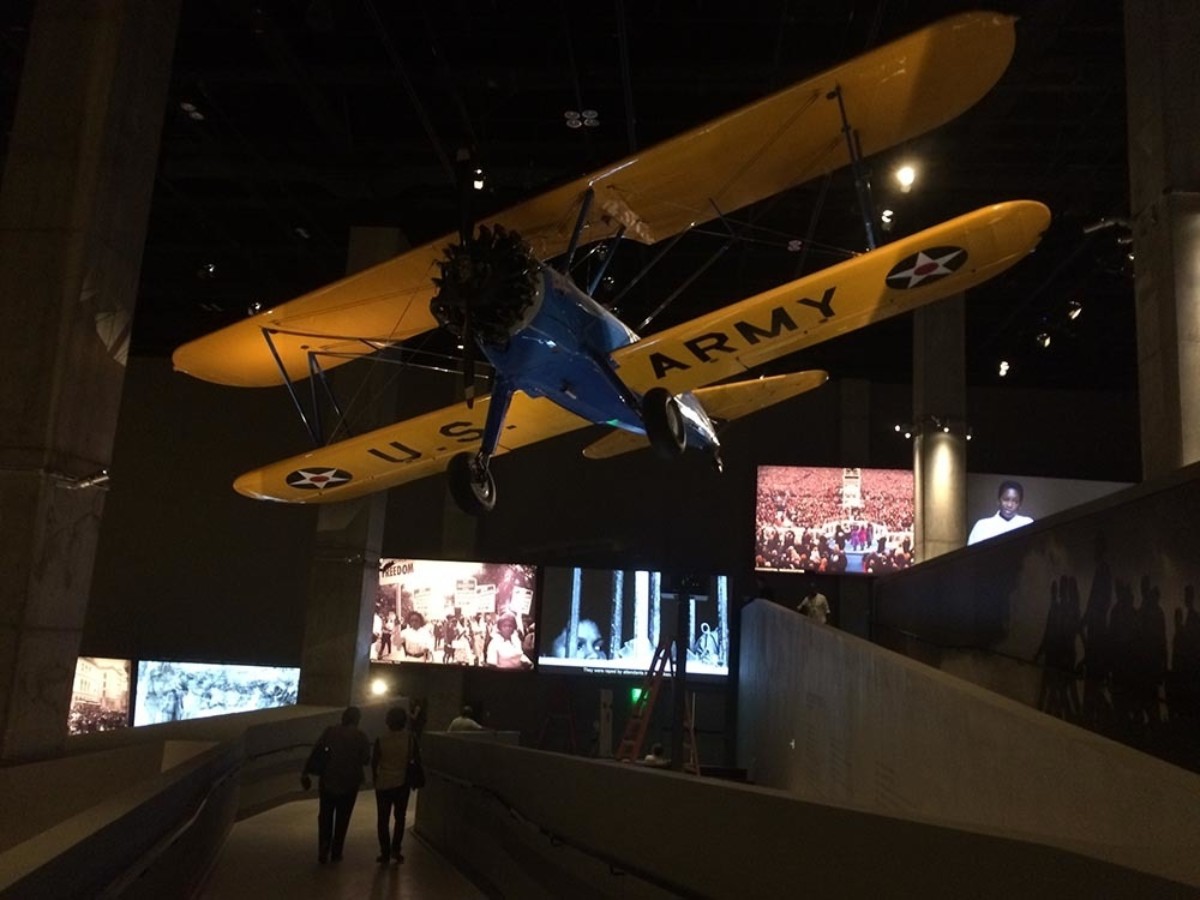 Tuskegee Airmen plane: There's not much that's more iconic to the Smithsonian than a plane displayed in its intended, airborne state. And this aircraft's location has the ideal backdrop of two giant film screens, with loops of footage that include marches and President Obama's inauguration.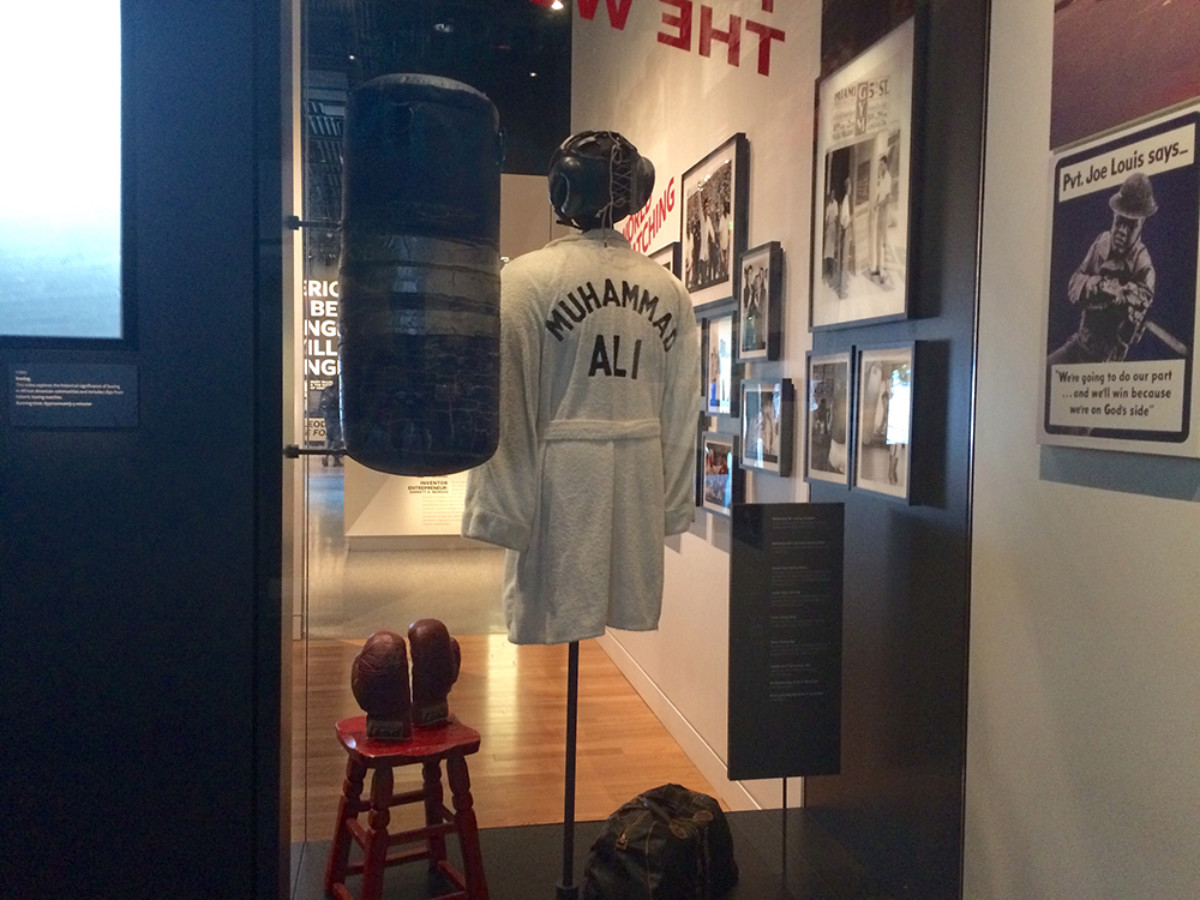 Muhammad Ali robe: The upper level galleries have a more celebratory feel, and are dedicated to the impact of African-Americans in the military, education, politics, entertainment, and sports. In the latter-themed displays, check out Jesse Owens track cleats and Carl Lewis's Olympic medals, plus an entire section dedicated to the boxer and activist Ali. Surrounding his boxing robe, gloves, and head gear, are plenty of memorabilia of the Great One, who didn't get the opportunity to see the finished product before he passed away this year.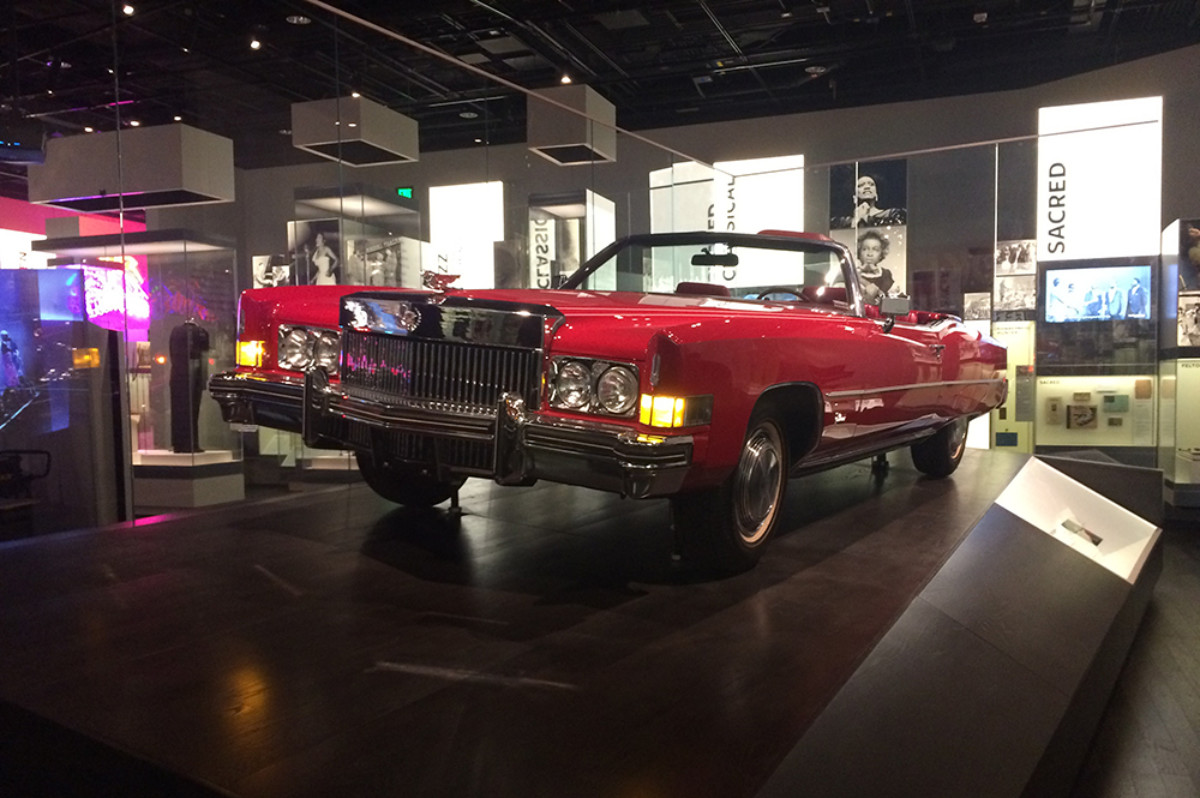 Chuck Berry's Cadillac: The arts-themed galleries truly showcase the multi-media aspects of the museum, and the displays related to music are good examples, as broadcast snatches of 70s funk compete with Michael Jackson's pop. But there's also a dizzying array of outfits (Jimi Hendrix's vest, for instance), instruments, and stage props to take in, too. One you literally can't miss because of its size is the rock and roll pioneer Berry's Caddy convertible, iconically American in all its cherry redness.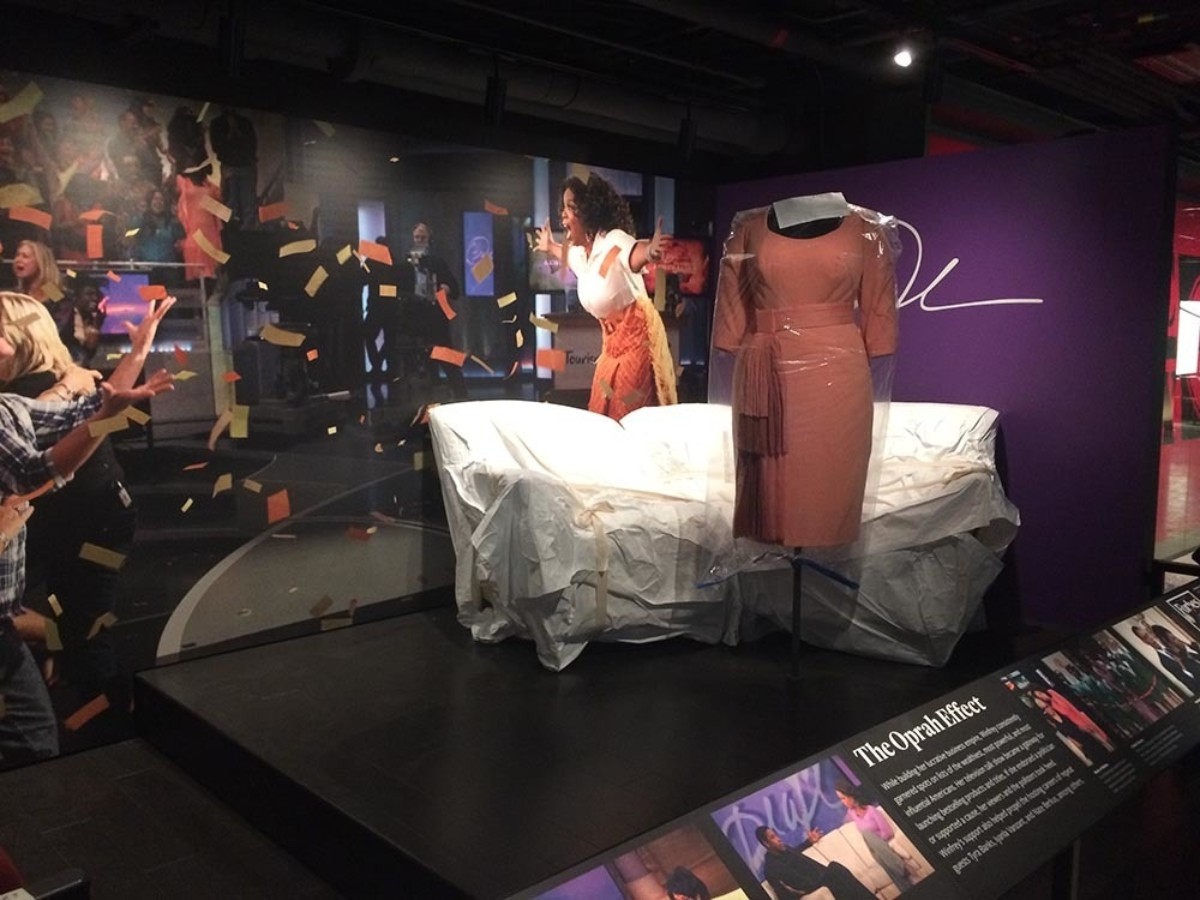 Oprah Winfrey's dress from her final show: This peach number will make you nostalgic for the days of her engrossing afternoon interviews (and perhaps her days in Charm City). It's also evidence of what an important world figure she has become.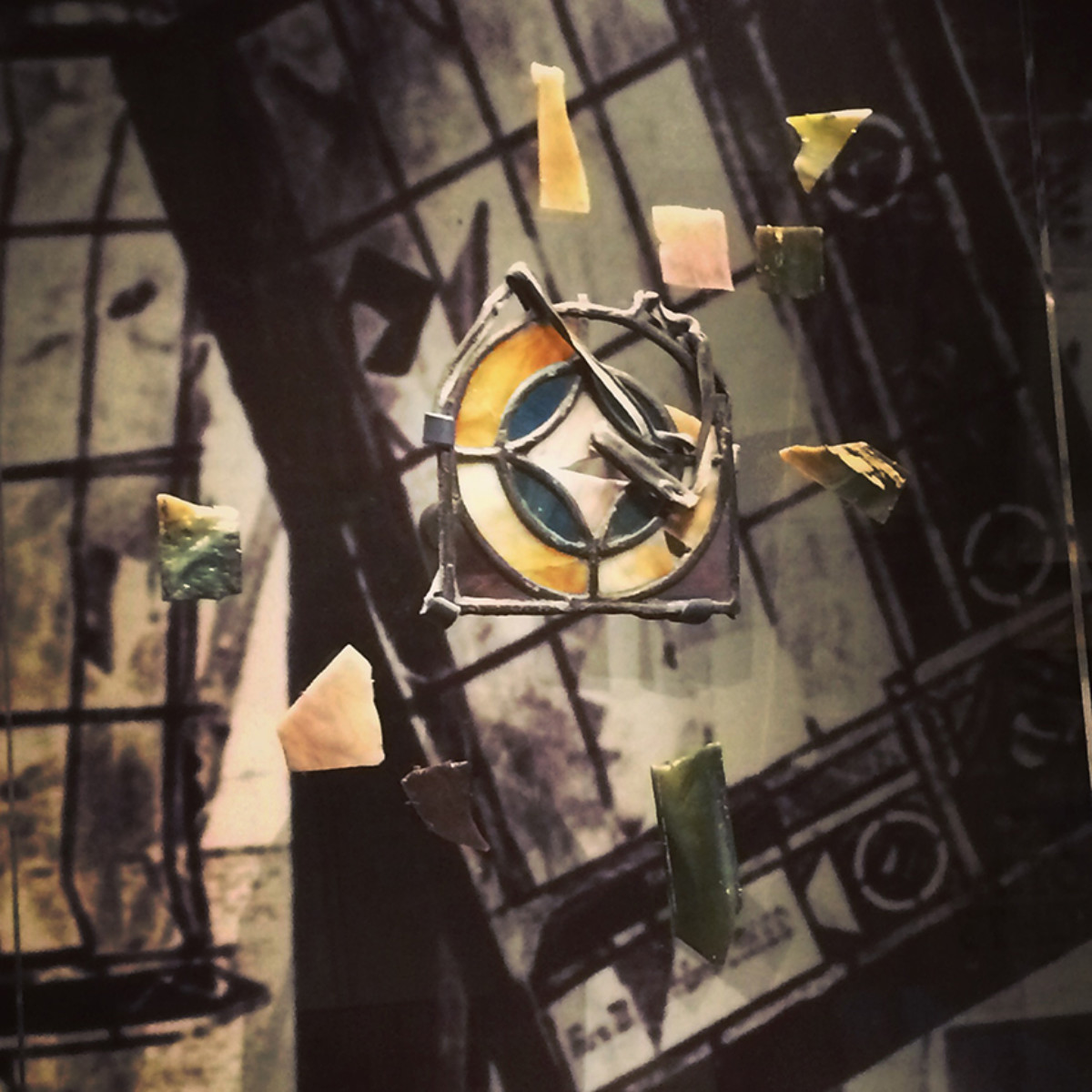 Stained glass from 16th Street Baptist Church: Some of the museum's strongest displays are those that chronicle the period after the Civil War and Reconstruction, through Jim Crow, and into the Civil Rights Movement. There's a cabin built by freed slaves in Maryland, a segregation-era railway car, and stools from the Greensboro, North Carolina, diner where the first sit-in occurred. Still, these shards of glass and melted metal that used to be a rosette from the window of a Birmingham Baptist Church are worth taking in. They were plucked from the sidewalk after a bombing killed four girls one Sunday morning in 1963, and represent the unsettling truth that hatred can sometimes destroy what is beautiful.
---
---