Baltimore Blast wins ninth national championship.
In true Blast fashion, you couldn't count the team out even when it was looking bleak. Before more than 8,000 fans at El Centro de Usos Multiples in Hermosillo, Mexico, that Blast was losing 6-3 in the third quarter. But the team rallied back to earn a 9-8 overtime win with a lone goal in the 15-minute mini game from forward Vini Dantas. The victory represents the Blast's second championship in a row and ninth overall—making them the most winning professional sports franchise in Baltimore. 
"What we did tonight and the entire season is something that me—being in five finals and a professional since I was 16—has never experienced before," goalie William Vanzela, who had a crucial save with just over a minute left, told The Sun. "We are an unbelievable team that never ever gave up, and nobody deserved it more than us. It's a magical night that will be forever on our minds."
As Blast general manager Kevin Healey discussed with us a few weeks back, soccer might not be the most popular sport, but the physicality of the game and the fan engagement make it an incredibly exciting live game. And nowhere was that more evident that the nail-biting final championship game. 
The team's owner Ed Hale, Sr. also noted that there might be one other secret ingredient to the Blast's success: "A Baltimore workmanlike attitude."
Mexico's nightmare!! @BaltimoreBlast raising another Ron Newman Cup. @MASLarena champions. Congratulations! pic.twitter.com/IigZ4Vmp5X

— Ariadna Ibarra (@ariadnaibarramx) April 10, 2017
Ravens publish unbelievable piece about Konrad Reuland and Rod Carew.
In one of those cases of truth being stranger than fiction, Baltimore Ravens' Garrett Downing wrote an incredible piece about the late Konrad Reuland and Ron Carew. Reuland was a tight end for the Ravens and, at just 29 years old, lost his life to a brain aneurysm. In the meantime, at a hospital just five miles away, baseball Hall of Famer Rod Carew was suffering complications from a heart attack and his condition so severe that doctors immediately rushed his name to the top of the transplant list. Less than a week later, Reuland's heart was given to Carew. 
The story is heart-wrenching, seemingly impossible, and inspiring. Give it a read to find out how the two families discovered the connection and how this isn't the only history Reuland and Carew have shared over the years.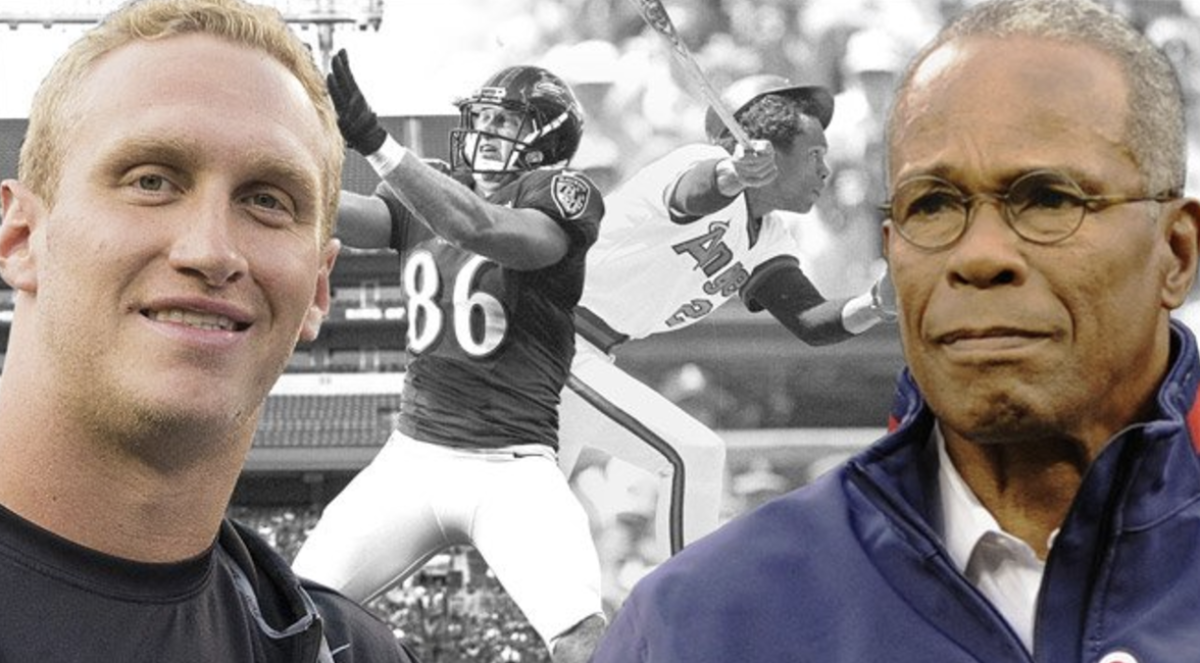 -Courtesy of the Baltimore Ravens

Orioles played home run derby at Fenway.
Wednesday night's Orioles-Red Sox game got off to a hell of a start. In the first three innings alone, the Orioles hit five home runs—two from DH Trey Mancini—catapulting them to a 12-5 victory over the Red Sox at Fenway Park. The other homers came from Chris Davis, Adam Jones, and Jonathan Schoop. But it was Orioles draft pick Mancini that really shined, becoming .
"It felt incredible, and it's something I'll remember by whole life," he said after the game. "It was a special night, for sure, and to be able to do it in a place like this is something I couldn't have imagined."
Uno, dos, TREY! Mancini hits his 2nd homer of the game to up the O's lead to 9-0! #IBackTheBirds pic.twitter.com/zCtiH225ZM

— Orioles on MASN (@masnOrioles) April 13, 2017

Showalter and Duquette making off-field moves.
The O's have won six of their eight games and, while Zach Britton was earning his 53rd consecutive save last night, the team was making plenty of moves off the field. Right-handed pitcher Stefan Crichton was added to the roster, Alec Asher was called up from Norfolk to pitch on April 15, and the team acquired another new reliever—Damien Magnifico from Milwaukee. 
"Damien Magnifico has an excellent sinker, a strikeout pitch in his slider, and a knack for keeping the ball down and in the ballpark. We look forward to his contributing to the Orioles," executive vice president of baseball operations Dan Duquette told Press Box.
Teams do a lot of cross-promotion this week.
When the Blast won their championship, there were tons of congratulations being shared on social media, but one of our favorites came from the Ravens. 
Congratulations to the @BaltimoreBlast on their championship win! ???? pic.twitter.com/pU3DvK8Yy4

— Baltimore Ravens (@Ravens) April 10, 2017
And then last night the Orioles got in on the lateral support too, donning Washington Capitals t-shirts in hope that each team got a victory over Toronto (which they both did, by the way). Apparently some fans were a little peeved that a Baltimore team was supporting a D.C. team, which is honestly pretty silly. Save those bitter tweets for teams that really deserve them, like the Yankees, Steelers, or Patriots. 
But the Orioles—including Jones, Mancini, Caleb Joseph, and manager Buck Showalter—had some fun rooting for the NHL team.
.@Capitals @SimplyAJ10 @TreyMancini .@SimplyAJ10's message for the @Capitals #CapsPlayoffs pic.twitter.com/rsLUGNKQPt

— Baltimore Orioles (@Orioles) April 13, 2017
---
---