Arts & Culture
Joseph Kohl Photography Exhibit is Spontaneous and Beautiful
Maryland Historical Society celebrates one of Baltimore's most distinctive photojournalists and artists.
---
---
"Believe it or not, Joe and I were co-workers at the Pizza Hut in Glen Burnie," Cindy France says in a mini-documentary that's part of the retrospective of former Baltimore photojournalist Joe Kohl's work at the Maryland Historical Society. "Where you'd expect to meet an artist," she adds ironically.
Kohl, who died in 2002 at the age of 44 from leukemia, earned a degree in fine arts from the University of Maryland, Baltimore County and served on the staffs of The Baltimore News-American and Baltimore Business Journal. But it is his personal and freelance efforts for a diverse number of publications—including the City Paper, Afro-American, Village Voice, Easy Rider, Catholic Review, and Mid-Atlantic Gay Life—that set his work apart.
Outside his daily journalism beat, the prolific Kohl recorded Baltimore's alternative culture, which coincided with his own social interests and curiosities, as the Maryland Historical notes in a statement accompanying the exhibition. Those included "the city's erotic sub communities, small venue-rock concerts, and queer night life."
"I don't think he was really interested in who was the prettiest," adds Donna Sherman, another friend of Kohl's, in the short film. "I think he was interested in personality and [people] who had some kind of crazy thing going on with them that he would love to put on to film." 
The mostly black and white images hung in the show, titled "Unscripted Moments: The Life & Photography of Joseph Kohl" are—as Sherman suggests—spontaneous and beautiful, but in a gritty, off-kilter, blue-collar Baltimore kind of way. They also feel like surprising material for a Maryland Historical Society exhibition, given their occasionally provocative nature and document the city's underground scene, but also that the 1980s and 1990s are now considered historical.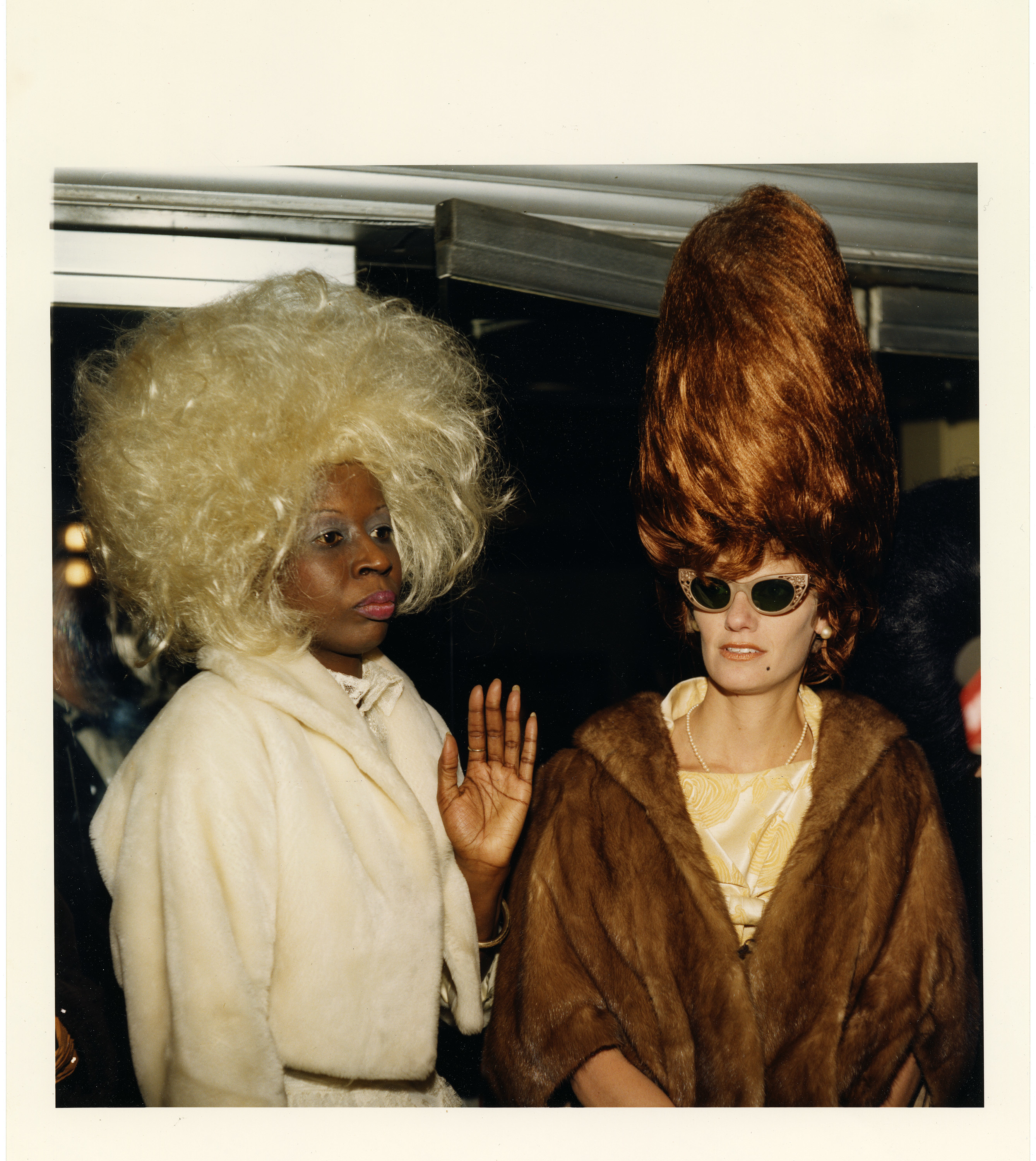 Joe Tropea, Maryland Historical Society curator of films and photographs, describes Kohl's shooting of early marches for AIDS funding, protests demanding divestment from apartheid South Africa, Baltimore bar and street scenes, John Waters and Divine on the red carpet outside the Senator Theatre, the world of sex workers, BDSM play, and the underground music scene as "a time capsule from the end of the last century."
In other words, this is not the picture-perfect world of renowned former Baltimore Sun photographer A. Aubrey Bodine.
Tropea curated "Unscripted Moments" with Linda Day Clark, a professor of Fine Arts at Coppin State University, former City Paper photo editor and award-winning photojournalist J.M. Giordano, and Josh Sisk, an award-winning arts and culture photographer.
"What emerges," Tropea says, "is a vision of Baltimore that's open-hearted and raw, cosmopolitan and compassionate—and a portrait of a photographer who exposed his love for the city and all its variety in every shot." 
Later, France says in a phone interview that the show was strange for her to look at when she first saw it. "I know a lot of those photographs," the 54-year-old says with a laugh. "I was there.
France adds that she was "warned" about Kohl when she started at Pizza Hut, that fellow employees told her Kohl took pictures of everything and often asked people to pose nude for him. "You have to realize," she says, "Joe was a teddy bear, but he was different. First, he was a big guy. And he wore these big, wire-rim glasses, had a longish, bowl hair cut, and giant muttonchops. Nobody had muttonchops then. It's funny, too. He did ask a lot of people to pose nude for him, but never me."
Although his illness came about unexpectedly and his life was cut short, Kohl left behind a substantial body of work—some 55,000 photographs now in the Maryland Historical Society collection.
"[Joe] called me one day and told me he was in the hospital and was in a pretty weakened state," France says of her old friend. "I asked him if we wanted me to come by and he said, in his Joe way, 'That's why I'm calling, bitch.'
"I thought I'd better go," she says. "I went that weekend and that was the last time I talked to him."
---
---
You May Also Like
Food & Drink
Open & Shut: Sacré Sucré Coming Soon; The Emporiyum Takes a Break; In Bloom Closes
The latest restaurant openings, closings, and recent news.
---
Food & Drink
Owners of Wight Tea Co. Share New Flavors and Tips for Springtime Tea
Siblings Brittany and Joey Wight are infusing local tea scene with specialty blends and serious know how.
---
Food & Drink
La Calle Bringing Modern Mexican Food Downtown This Summer
Globally influenced cantina set to open inside 10 South Street building near City Hall.
---
Arts & Culture
Post Typography Creates Underwater Art Piece For Light City's Art Walk
Baltimore design agency teams up with PI.KL Studio and Figure 53 for installation.
---
Food & Drink
The Land of Kush Owners Win Grant to Make Restaurant Cashless
Husband-and-wife team win $10,000 from Visa to help launch strictly digital sale system.
---
News & Community
Lisa Salters of ESPN Talks Life in Baltimore and Legendary Sports Career
The well-known broadcaster will be an honored guest at this year's Casey Cares gala.
---