Maryland Prosthodontic Associates
6569 N Charles St, Suite 601, Towson, MD 21204
443-519-5293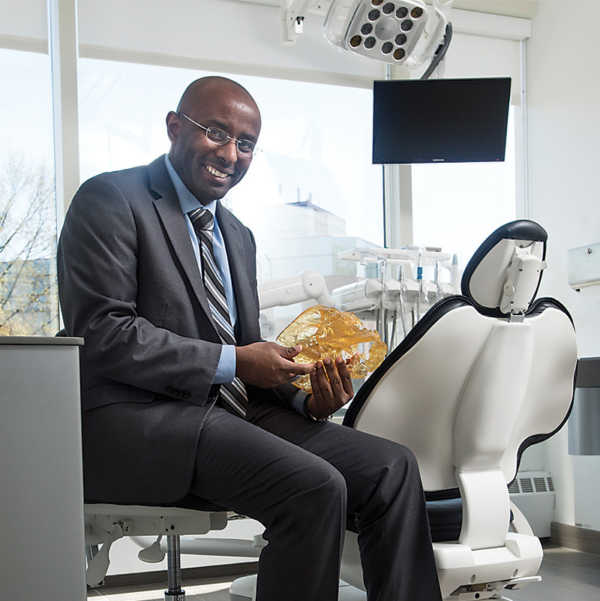 At Maryland Prosthodontic Associates, each patient's comfort is a priority. The mission of the practice is to provide high-quality oral care, and this is accomplished through attention and communication, so patients are comfortable with their treatment plans. Patients also appreciate the gentle treatment they receive, whether it involves implants, cosmetic and reconstructive prosthodontics, or cleaning and preventive care. The office itself, with its state- of-the-art equipment and peaceful, light-filled waiting areas, is designed to ensure that every patient who walks through the door has a pleasant and stress-free experience.
Dr. Ghassan G. Sinada is a graduate of the Baltimore College of Dental Surgery at the University of Maryland and completed a general practice residency at the Baltimore VA Medical Center, holds a certificate in combined prosthodontics, and completed a fellowship in dental oncology and maxillofacial prosthetics at the University of Texas M.D. Anderson Cancer Center. He is the former program director for the General Practice Residency at The Johns Hopkins University Hospital. Dr. Sinada is the Maxillofacial Prosthodontist for the Milton Dance Cancer Center at the Greater Baltimore Medical Center.
Dr. Sinada and his staff at Maryland Prosthodontic are devoted to restoring and enhancing the natural health of every patient's smile, and they do this with a commitment to excellence.