This year, with the recent winter Olympics in mind, we decided to award our top 50 restaurants with our own designations of honor: gold, silver, and bronze.
Though they're all terrific, we wanted to give readers a sense of how the competitors ranked against each other as far as food, service, and ambiance.
For instance, Peter's Inn, a bronze medalist, gives diners an excellent
meal in a casual setting, but doesn't have the showmanship and
polish of, say, a gold victor like Charleston or The Milton Inn. And while they all bring a lot to the table, there are shades of differences that we hope will help make your dining choices easier.
In addition to our restaurant winners, we also highlight five hot, new places that we think are special and may just end up being on our "Best Restaurants" list next year. As we chewed our way through town, we couldn't help but notice that certain ingredients are hugely popular. Pickles, for instance. And rabbit! We tell you where you can find some stellar examples of these foods. We also turned to some trusted chefs and restaurateurs to find out what they like to eat and where.
Their delicious choices range from patty melts at the Broadway Diner to huevos con carne at Tortilleria Sinaloa. If it's good enough for their palates, it's certainly good enough for ours. So without further ado, here are our hands-down, yummiest restaurant picks of the year.*
---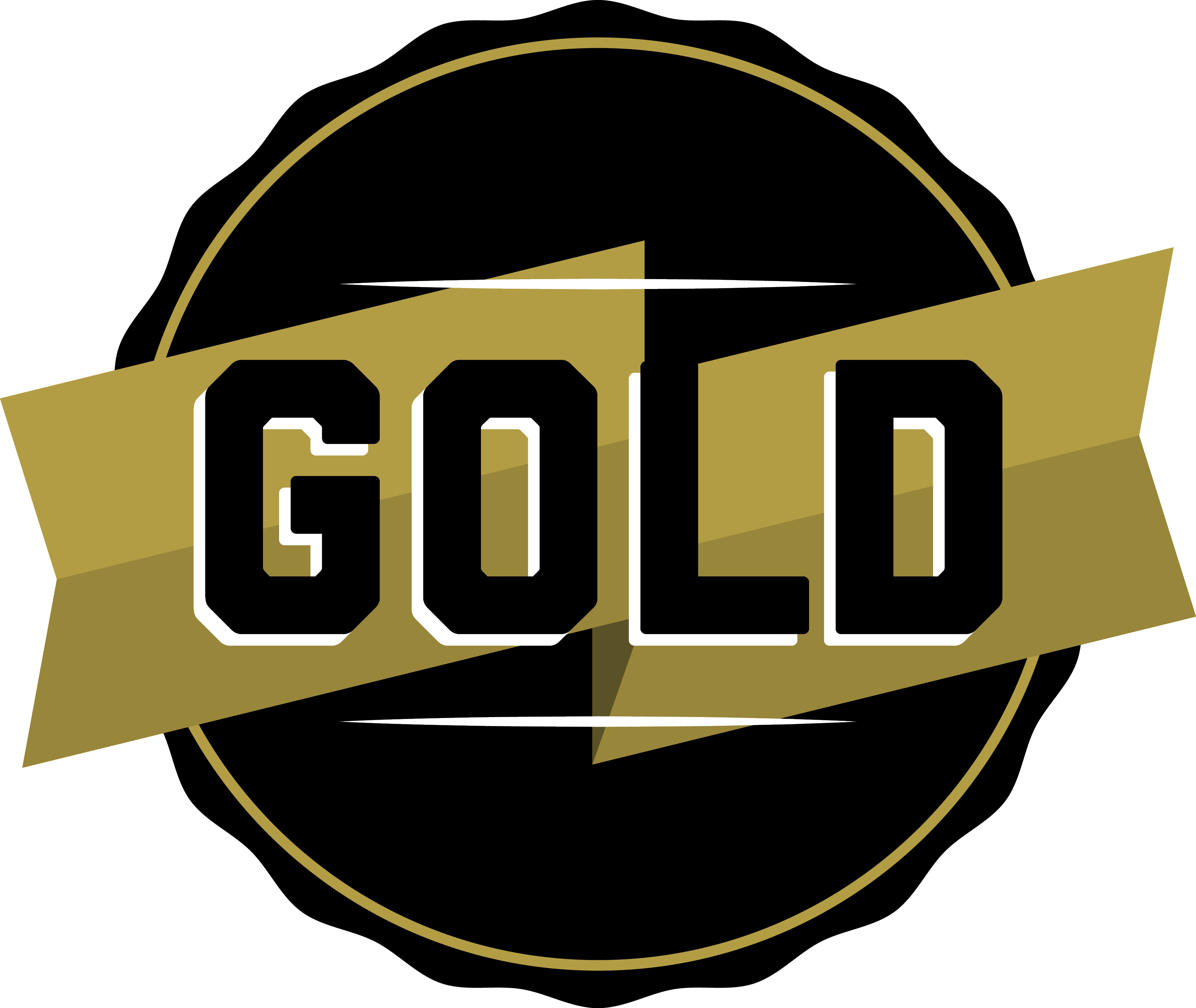 Aldo's Ristorante Italiano
Little Italy
From the warm, rosemary-flecked focaccia bread to the chocolate-laced tiramisu, a meal at Aldo's resounds with high points. The Roman-style décor, complete with classical columns, sets the stage for the food of the gods that is delivered from the kitchen. No wonder actor Chazz Palminteri has been a regular visitor since 2009. (He was in attendance on our recent visit!) Delicate, homemade pastas join forces with loyal compatriots like clams tossed in garlicky olive oil or veal, pork, and beef slow-cooked for a hearty Bolognese. Diners swoon over Aldo's osso buco, but even a staple dish like veal saltimbocca is elevated with sage, fresh spinach, and prosciutto. The exemplary wine list gets you through dinner quite nicely. As the evening draws to a close, though, it's the house-made limoncello that you will remember. 306 S. High Street, 410-727-0700.
Antrim 1844
Taneytown
Antrim makes you feel special the moment you enter its historic main hall; a phalanx of helpers awaits to aid with coats and direct you to the bar. In colder months, this cozy area is dominated by a crackling fire. After you've been given a little time to settle in with a drink and a few passed appetizers, the capable staff escorts you to your table, adorned with glowing candles and a personal copy of the evening's prix-fixe menu. On our visit, this included a savory pumpkin risotto, decadently rich gnocchi in a creamy mushroom sauce, and tender duck breast adorned with fried salsify and a poached-pear purée. We would have appreciated a little more color than the shades of brown that last dish represented, but it was certainly flavorful, and our server coddled us all evening. 30 Trevanion Road, Taneytown, 410-756-6812.
The Black Olive
Fells Point
It's easy to pretend you're in Greece at the ascetic Fells Point restaurant with its whitewashed brick walls and simple wood tables with high-backed leather chairs, efficient yet personable staff, and heavily Greek-influenced wine list. Be sure to take the "fish tour" before ordering and imagine yourself at an island fishmonger's stand. Slices of gleaming white Dover sole, Greek barbouni—a fish once sacrificed to the gods—and a whole pink-fleshed snapper are nestled in a bed of ice and described with impressive precision by a server before being whisked off to the grill, and then returned for a tableside filleting. The fresh fish may be the star of The Black Olive menu, but we also go back for the grilled octopus salad and succulent grilled lamb. As for desserts, the baklava ice cream is the best of both worlds: honey-dense pastry mixed into vanilla ice cream. 814 S. Bond Street, 410-276-7141.
Blue Hill Tavern
Brewers Hill
On the spur of the moment on a Saturday night, we decided to duck into Blue Hill Tavern. The place was packed with dressed-to-impress hipsters. If we wanted to sit in the pretty upstairs dining rooms, the wait would be 45 minutes. Thankfully, the downstairs space was more accessible—and equally as charming. We were seated within minutes. That's the kind of flawless customer service you'll find here. The restaurant lives up to its name with accents of cerulean-blue popping up everywhere, from chairs to walls. The kitchen takes its food seriously with New American dishes like rabbit empanadas, seared pompano, mushroom Wellington, and a knock-your-socks-off three-hour, slow-cooked veal hindshank nestled amid saffron risotto. The signature "candy bar" is worth the indulgence: a pretzel crust layered with caramel, peanut mousse, and chocolate ganache. A pretzel garnish is just the kind of perfect detail the restaurant specializes in. 938 S. Conkling Street, 443-388-9363.
Charleston
Harbor East
We always feel pampered when we step into the posh surrounds of Charleston. The staff is truly welcoming, and it's clear from the beginning that they want you to have a stellar meal. The restaurant, a Harbor East anchor since 1997, has earned its awards justly. Chef/co-owner Cindy Wolf—a two-time James Beard Award finalist—turns out a multi-course, prix-fixe meal that is almost flawless. If the pan-roasted halibut hadn't been overcooked on one occasion, we could have skipped the qualifier. The rest of the dinner was amazing. Wolf's business partner/wine director Tony Foreman has thoughtful sipping matches for each dish if you choose to pair them. On one visit, we sampled a selection of savory dishes, including a memorable lobster bisque, Norwegian salmon tartare, local Gunpowder Bison & Trading Company grilled buffalo tenderloin, and a grilled magret of duck. Desserts are complimentary and can include delicacies like a dark-chocolate mousse cake and a pluot-and-almond tart. From start to finish, the food—and you—are the stars. 1000 Lancaster Street, 410-332-7373.
Cinghiale
Harbor East
And the hits just keep coming from restaurateurs Cindy Wolf and Tony Foreman, who have created an Italian fantasy in Cinghiale, a big, handsome restaurant serving full-bodied flavors influenced by the non-red-sauce northern parts of the country. You can customize your order from the various antipasti, primi, secondi, and dolci selections or pick from two fixed-price options. The three-course meal could include an arugula-and-Parmesan salad that explodes with peppery, cheesy brightness, a creamy ragù over pappardelle, and a wedge of hazelnut cake, not too sweet, garnished with whipped cream and toasted hazelnuts. The four-course option has choices like a plate of thin-sliced prosciutto, gnocchi with braised short ribs, a moist slab of monkfish garnished with grilled calamari, and a bowl of homemade coffee-and-chocolate-peppermint gelato. Any choice is a good one. 822 Lancaster Street, 410-547-8282.
Fleet Street Kitchen
Harbor East
After a year in operation, Fleet Street Kitchen continues to live up to rave reviews. It's changed chefs a few times, but each kitchen executive has shared a seasonal, locavore mentality, using many items grown on owner David Smith's Cunningham Farms in Baltimore County. The chic, multi-level restaurant—
sharing space in the Bagby Building with its less-expensive siblings Ten Ten and Bagby Pizza Co.—manages to evoke a casual vibe with rough-hewn wood, plaid banquets, and wrought-iron accoutrements among the white tablecloths and crystal chandeliers. There's a tasting menu with three to seven courses paired with wine if you'd like. The à la carte list is equally impressive with appetizers like roasted beet salad and caramelized sea scallops and entrees featuring seared black grouper from Florida's Gulf Coast and pan-roasted pork from nearby Springfield Farm. The creations of executive pastry chef Bettina Perry are a reason to linger over dessert—from a dark-chocolate torte with chocolate-espresso sorbet to a sweet-corn cake with honey-milk sorbet. 1012 Fleet Street, 410-244-5830.
The Food Market
Hampden
The bustling energy inside The Food Market—every table filled, each bar stool occupied, servers darting from here to there—emits a signal: Something special is happening here. The proof is in the plates. The frequently changing menu is divided into four categories of them—little, small, big, and in between. Inventive cooking that doesn't devolve to gimmickry is prevalent throughout. Cheeseburger tacos deliver the classic comfort-food taste creatively. Wild-boar meatloaf, served with roasted heirloom tomatoes, prosciutto, and portobello gravy, is a richer, zestier, and, most importantly, juicer version of the meatloaf mom used to make. The new-twist-on-an-old-favorite philosophy also is found behind the bar (try an Earl Collins). The best restaurants lure you in multiple ways. If you hear the Food Market calling, listen. 1017 W. 36th Street, 410-366-0606.
Kali's Court
Fells Point
It's the combination of restraint and ebullience that makes Kali's Court so special. The food is the restrained part. The menu sticks mostly to seafood with a few red-meat options like filet mignon thrown in. Preparations are simple, and sides can be as basic as roasted potatoes and crisp haricots vert. A whole rockfish that serves two is mouthwatering, enhanced with little more than a smattering of capers, a squeeze of lemon, and some salt and pepper. One appetizer, large enough to share, features grilled calamari and marinated shrimp, with no bells or whistles. The ebullience is in the delicious results, and in the setting. Located in bustling Fells Point, Kali's Court is especially festive in nice weather when the eponymous court is crowded with plants and tables, with windows thrown open so diners in the spacious interior can savor the fun outside. Note: During our visit, a rehearsal dinner with 150 people was making merry elsewhere in the restaurant. Yet our little party of four never felt neglected. Kali's Court is just that good. 1606 Thames Street, 410-276-4700.
Linwoods
Owings Mills
Linwood Dame's eponymous restaurant never gets old, even after more than 25 years in the business of pleasing and pampering its loyal coterie of fans. Its sleek, see-and-be-seen ambiance still thrills, as does its formula for topnotch food: fresh ingredients that shine in understated preparations. An espresso-rubbed rib-eye sings with beefy flavor, the roast chicken with pommes purée and wild mushrooms is sizzlingly straight out of the oven, and the shrimp with grits and smoked bacon is pure Southern glory. A chocolate bread pudding on a recent visit confirmed what we always knew: This place has some of the best desserts in town. But then again, that's only one of the many "bests" you'll find in this ever-popular mainstay. 25 Crossroads Drive, Owings Mills, 410-356-3030.
The Milton Inn
Sparks
The north Baltimore County restaurant continues to live up to its reputation as one of Maryland's finest eating establishments. Set in a circa-1740s fieldstone home, the candlelit dining areas—from the formal period rooms to the homey hearth space—capture the ambiance of a more refined era. The classic cuisine, updated with touches like fennel pollen and smoked-corn cheddar grits, is served on flower-rimmed plates that would please any etiquette maven. For starters, the oysters Rockefeller, redolent with spinach, shallots, and Pernod cream—befitting its rich name—and the seafood martini showcase the kitchen's attention to freshness and top ingredients. Executive chef Brian Boston doesn't miss a beat with the entrees either, from a roasted Hudson Valley duck to the seafood Andor with all manner of marine bounty. Craving chocolate to end our meal, we found a luscious torte layered with peanut butter, caramel, and ganache to satisfy our needs. 14833 York Road, Sparks, 410-771-4366.
The Oregon Grille
Hunt Valley
Even if you've never joined an actual fox hunt, breathlessly chasing hounds on a crisp, cold day, you can always pretend. The Oregon Grille is a suitable stage for such fantasies: Walls are lined with equestrian prints, and tack hangs near the cloakroom as if flung there by riders stopping in for a whiskey or a chunky cut of beef. The steaks and chops, hearty and thick, come unadorned (sauces and butter are available upon request), sharing the plate with a heap of frizzled onions. Even so, the menu of Maryland favorites offers plenty of more complex dishes like a flounder piled with lump crab on a bed of puréed parsnip and a fried-oyster appetizer layered with spinach and a spicy andouille sausage drizzled with beet-and-horseradish cream. Start your meal with a smoky single malt and finish it off with a slice of Key lime pie or a blueberry slump—topped with a dumpling and Häagen Dazs. 1201 Shawan Road, Hunt Valley, 410-771-0505.
Ouzo Bay
Harbor East
This Greek sensation keeps rewriting the book on both Mediterranean cuisine and Baltimore seafood, offering a stunningly chic venue and an equally stellar array of exquisitely prepared specialties. A seemingly simple appetizer of grilled octopus attains sublime heights of tenderness and flavor; a pan-seared Alaskan halibut entree achieves perfection with a dollop of Metaxa and lobster cream and the addition of a warm potato-and-lobster salad. That these culinary delights are served up in some of the most glam environs around is icing on the cake. Oh, and speaking of dessert, even if you're not a fan of the traditional Greek baklava, try Ouzo Bay's. Their sophisticated take will blow your mind, like pretty much everything else about the place. 1000 Lancaster Street, 443-708-5818.
Pabu
Harbor East
This elegant Japanese izakaya, or pub, delivers tiny morsels of raw seafood, beautifully arranged plates of vegetables, and skewers with small, delicately seared dollops of meat. A sake menu is available with an expert staff to introduce you to the drink's charms. Pop music reverberates through a dining area with concrete floors, bamboo ceilings, and sleek furnishings that create an uncluttered, open look. Prepare to spend several hours here, as dishes are brought out at a stately procession, giving plenty of time to savor such treats as grilled rib-eye steak, paper-thin-sliced raw fluke, and tasty plates of flash-fried Brussels sprouts and steamed spinach with sesame dressing. Every plate is beautiful; each bite delivers carefully balanced flavors. Don't worry if the menu looks confusing. The servers are thrilled to make recommendations and explain in detail why one dish or another is particularly worthwhile. Four Seasons Hotel Baltimore, 725 Aliceanna Street, 410-223-1460.
Pazo
Harbor East
When it opened in 2005, Pazo instantly became Harbor East's hippest upscale lounge and restaurant. Since then, shiny, glitzy, and new restaurants have sprouted up all around it, but its soaring multilevel interior is still unrivaled. Which would mean nothing if its food didn't measure up. It does. Tony Foreman and Cindy Wolf's kitchen, under the direction of executive chef Mario Cano Catalan, churns out appetizers and entrees charming in their simplicity. Tuna and shrimp ceviche has just the right level of tanginess. House-made artichoke ravioli is topped with tomato-basil sauce that accentuates, not overwhelms, its natural richness. Nine years can feel like 90 in the world of trendy restaurants, but Pazo is still one of the coolest kids on the block. 1425 Aliceanna Street, 410-534-7296.
The Prime Rib
Mt. Vernon
Sumptuously decorated in blacks and golds with leopard-skin carpeting and jazz-era prints, The Prime Rib serves a menu that could have existed in the 1920s—steaks, oysters, creamed spinach, and lettuce wedges with blue-cheese dressing. The Baltimore location of this small and swanky chain is also the oldest, having opened in 1965, and is all about attentive service, large portions, and devastatingly good renditions of favorite dishes. The fork-tender prime rib is worthy of its status as a namesake and comes with a mountain of shaved horseradish. Remarkable plump oysters Rockefeller are bathed in spinach and Pernod. And who can resist the Greenberg potato skins with an addictive horseradish cream (or ketchup if you must). Desserts are just as old-fashioned—apple pie, cheesecake, and a banana split that transported us back to childhood. 1101 N. Calvert Street, 410-539-1804.
Sotto Sopra
Mt. Vernon
Chef/owner Riccardo Bosio manages to keep his restaurant focused and delicious as Sotto Sopra enters its eighteenth year serving some of Baltimore's best Italian fare. It's a testament to how well the kitchen executes its fine food. On our last visit, a salad featured delectable morsels of octopus that veritably melted in our mouths, with glints of bright-lemony-citrus flashes. A pork osso buco was outstanding with luscious, fall-apart meat, a rich veal demi-glace with tomatoes and mirepoix, and a decadent bed of Parmesan-mushroom risotto. We also couldn't resist a specially prepared porchetta. The salty, smoky, savory, and herb-drenched roast was an indulgent treat, and we enjoyed it so much we had room only for a bit of the soothing house-made sorbetto for dessert. 405 N. Charles Street, 410-625-0534.
Tersiguel's French Country Restaurant
Ellicott City
Many of the restaurants that once set the bar for haute dining have either faded away or proved anachronistic as tastes and palates become more worldly. Not so at Tersiguel's. The restaurant, in an historic white house, appeals to current diners with, well, a new generation. Michel Tersiguel, the classically trained son of the restaurant's founders (who still provide fresh produce from their farm near Randallstown), is truly passionate about his work. One evening, you may find an appetizer that is smoked salmon on a wedge of buckwheat crepe, while the poisson du jour may be a white fluke, wrapped in thin pastry and resting in a pool of butternut purée. For dessert, the crème brûlée is the real deal with a simple creamy custard and candied sugar crust. 8293 Main Street, Ellicott City, 410-465-4004.
Tio Pepe
Mt. Vernon
Descend five steps from Franklin Street into the 45-year-old Spanish institution and be transported to a restaurant that, thankfully, feels frozen in time. It's all still here: gambas al ajillo (tantalizing shrimp in a soupy bowl of garlic sauce) and paella for two, packed with so much meat and seafood (lobster, shrimp, clams, mussels, veal, chorizo, and chicken) that it takes 25 minutes to prepare. There's more to explore; the pargo a la vasca, red snapper in green sauce with clams, mussels, asparagus, and boiled egg, is a particular highlight. Wash it down with a glass of the city's best sangria served to you by red-jacketed, bow-tied waiters who look as if they've worked there forever. They, like the restaurant, aren't old—they're classic. 10 E. Franklin Street, 410-539-4675.
Wit & Wisdom, A Tavern by Michael Mina
Harbor East
It's been known to happen: A big-name chef rolls into town to open a high-profile, swanky, expensive restaurant—which Wit & Wisdom most definitely is—and brings with them an oversized ego that pollutes the menu. Not here. In this stylish yet not stuffy space inside the Four Seasons Hotel, a seasonal shellfish platter, a refreshing selection of meats like a lean bison filet (order as close to rare as you dare), and fish, including Florida red snapper, are the focus. More decadent offerings like lobster pot pie and duck-fat-poached Atlantic monkfish can be found as well. In most cases, the kitchen wisely allows the ingredients and its skilled preparation (you can smell the wood-fired grill from the moment you walk in) to speak for themselves. Four Seasons Hotel Baltimore, 200 International Drive, 410-223-1456.
Woodberry Kitchen
Clipper Mill
Woodberry Kitchen has made a name for itself with locally sourced, sustainable food and drinks, served in a cavernous brick-walled former mill that includes a wood-burning oven and a buzzing bar scene. The ever-changing menu presents Mid-Atlantic classics that are sublime and surprising. Case in point: A chicken-and-biscuit dinner features a thin-pounded, breaded, and insanely juicy chicken breast with carrots and turnips; a smoked rockfish salad is mounded with arugula, young beets, and chewy wheat berries; and the Tilghman Island Crab Pot is a sherry-infused dip with a generous pile of crisp crackers for scooping. Desserts gleefully forsake sophistication for all-out yumminess, as with the "Kitchen Sink," a decadent combo of house-made cookie-dough ice cream, hot fudge, whipped cream, and bite-sized chunks of blondies and brownies. 2010 Clipper Park Road, No. 126, 410-464-8000.
---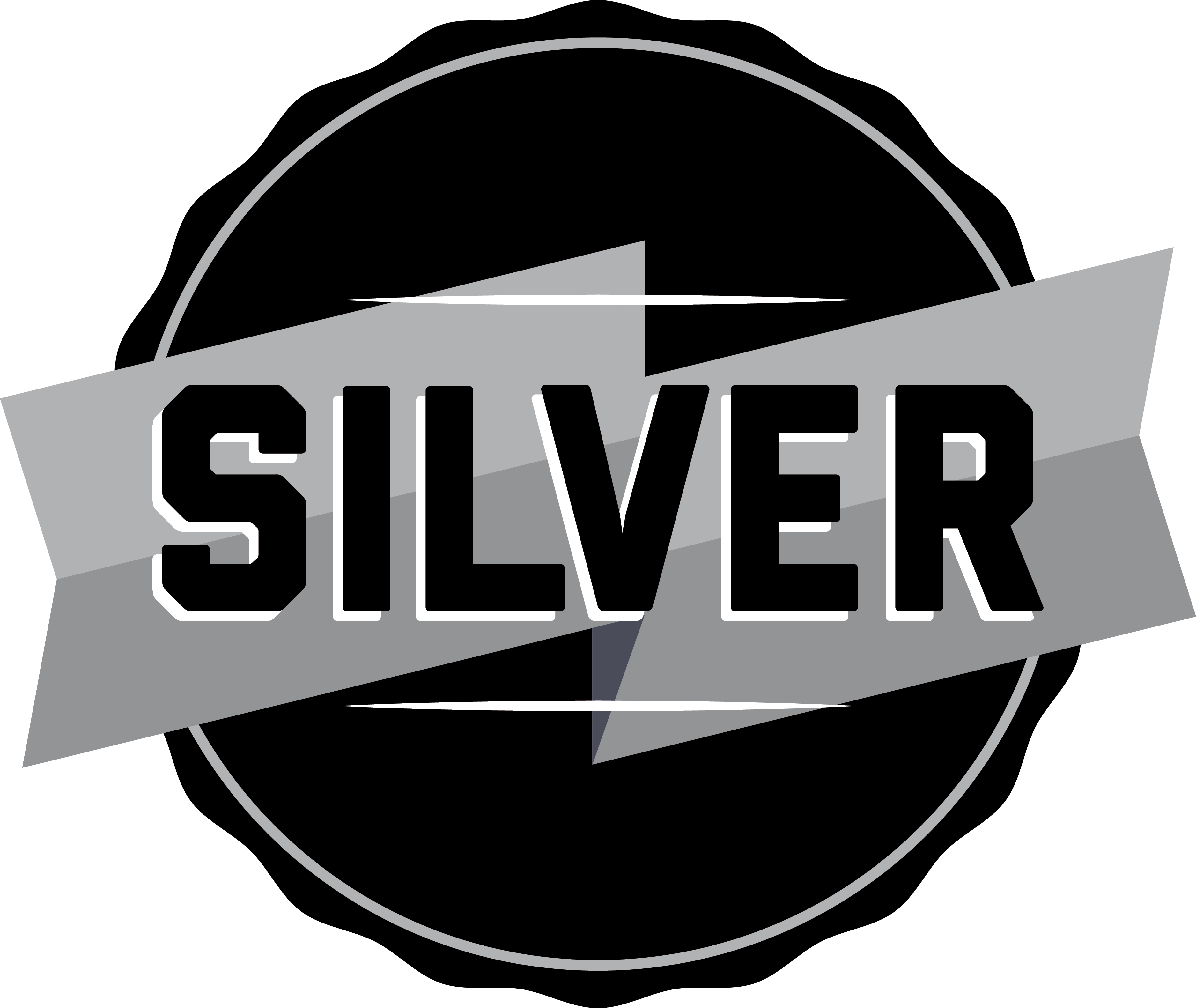 Alchemy
Hampden
Owners Michael and Debi Bell-Matassa have carved out a jewel box of a restaurant that exudes a quiet charm. Plush leather banquettes, animal prints, and gunmetal accents make for a sophisticated setting to sample the menu's contemporary global fare, from the sprightly provençal starter of scallops on olive-tapenade bruschetta with accents of tomato and capers to a Mexican-inspired ancho-chili pork tenderloin accompanied by luscious sweet-potato tamales. Upstairs, the chic stainless-steel bar is the place to indulge in a handcrafted cocktail like the Antigua Stiletto (bourbon, roasted-chipotle syrup, and chocolate-mole bitters) and to nosh on a platter of house-cured smoked trout and salmon. Don't pass up dessert: The Death by Chocolate is, well, to die for. 1011 W. 36th Street, 410-366-1163.
The Ambassador Dining Room
Tuscany-Canterbury
The setting is lovely—a circa-'30s apartment building with carved woods, rich marble, and stately tiles. Step into the restaurant, a few steps up from the lobby, and you're warmly welcomed into a white-clothed dining room that speaks to another era. If you can snag a table by one of the two fireplaces on a chilly evening, you've gotten an extra bonus in addition to the kitchen's fine presentation of Indian tandooris and other preparations. The vegetable samosas with soft potatoes and peas are terrific starters. The murgh tikka, chicken marinated in yogurt, lime, and chilies, is tantalizingly succulent and flavorful. For an extra kick, try the jingha karari, extra jumbo shrimp sautéed with garlic, ginger, green chilies, and coriander. Desserts are more mainstream, but the organic toasted-coconut ice cream is just the kind of finish we like. 3811 Canterbury Road, 410-366-1484.
B&O American Brasserie
Mt. Vernon
Chefs may come and go at B&O, but the classic fare that defines the restaurant at the historic Kimpton Hotel Monaco in the former B&O Railroad headquarters hasn't wavered since it opened. Flavors are seasonal and fresh, from the bitters and fruits used in the award-winning cocktails to a luscious plum-and-caramel tart topped with frangipane and Port-spiked ice cream. The pork loin is juicy with a touch of smoke and a swirl of sweet jus, and the oversized crab cake raises the bar on the local favorite with corn-and-farro succotash, pea shoots, and a silky beurre blanc. It's all a welcome burst of energy for contemporary palates. 2 N. Charles Street, 443-692-6172.
The Brewer's Art
Mt. Vernon
Seventeen years in, The Brewer's Art remains a top choice for young revelers, artisanal brew fanciers, and serious diners. More than just a place to imbibe house-made Belgian ales and snack on famously addictive rosemary-garlic French fries, Brewer's has the glam and cred to count as destination dining. Chef Ray Kumm is very much up to keeping the verve and excellence intact. His seasonal menu is stocked with hearty offerings, mostly from nearby farms and seaways. A deeply satisfying Gunpowder bison strip loin puts ordinary beef to shame, and a rosy magret duck breast's richness is tempered by sweetly earthy beet verjus and sided with toothsome semolina spaetzle. You'll do yourself a disservice if you skip dessert: Try the chocolate Proletary torte with ganache. It's touched with a hint of the eponymous ale, just enough to make you swoon with delight. 1106 N. Charles Street, 410-547-6925.
Corner BYOB
Hampden
The Corner's unfussy, simple approach to food has earned it many fans; every time we go, it's a full house. On our last visit, we happily dove into an appetizer of escargot and sweetbreads. Both treats were plump, juicy, and hugely satisfying, if perhaps in danger of being overwhelmed by a generously herbed tomato sauce. A braised wild-boar shank was positively sinful, as pliant morsels of meat fell from the bone and dissolved in our mouths. Don't be fooled into thinking fish will be any lighter, though, as a beautiful fillet of sturgeon was draped in an equally beautiful crème-fraîche sauce with sturgeon caviar and paired with beets, roasted potatoes, and artichoke hearts. By the end, we had no room for dessert, but we're glad we went for it anyway—a sublime hazelnut mousse within pâte à choux (arranged like a confectioned swan). You're free to tote your own wine, though the restaurant has a liquor license now. But bring cash if you want to avoid a convenience fee for credit cards. 850 W. 36th Street, 443-869-5075.
Fork & Wrench
Canton
The restaurant's interior celebrates hands-on work with vintage tools, hardware, and fixtures integrated with faux finishes that lend the impression of stumbling into the storage room of a circa-1930s electrician or carpenter. This recognition of how authentic materials can be rethought in a fresh and contemporary way is the Fork & Wrench métier. Chef Cyrus Keefer's menu is original with flavors that veer from South America to South Asia. There's Vietnamese pho with foie gras and a bok-choy Caesar salad with octopus. A rack of ribs (a special of the day) comes slathered in chili sauce on corn tamales, while fried chicken is brined and slow cooked before being placed on a festive checked picnic napkin with a side of mashed cauliflower. Fork & Wrench, which bills itself as a "boutique dive bar," also takes pride in its cocktails, crafted with small-batch spirits and house-made mixers. 2322 Boston Street, 443-759-9360.
The Helmand
Mount Vernon
It's hard to believe that Baltimore's venerable Afghan restaurant has been serving kaddo borwani, its beloved pan-fried and baked baby-pumpkin appetizer seasoned with sugar and yogurt-garlic sauce, for 25 years. Nothing about the place shows its age. The dining rooms remain perpetually packed, the service always is spot-on, and the food never disappoints. Literally. In all the years we've been going, we've never had a bad meal. Branch out and try banjan laghatak. The stewed eggplant with fresh garlic, tomatoes, and peppers served with yogurt cilantro sauce delivers a multitude of flavors. The sabzi challow, an entree of spinach sautéed with chunks of beef and Afghan seasonings, is so tender it barely requires chewing. Happy silver anniversary, Helmand. Please don't change a thing. 806 N. Charles Street, 410-752-0311.
Lewnes' Steakhouse
Annapolis
America has an insatiable appetite for upscale steakhouses. It seems like there's a Capital Grille on every corner these days. Heck, Ruth's Chris Steak House opened an outpost on the same block as Lewnes' Steakhouse, which has been serving USDA prime-aged beef in Eastport since 1994—and quite successfully, we might add. Take a seat in a tall-backed booth in the exceedingly comfortable dining room that once was the house of owner Charlie Lewnes's uncle. Cuts of prime rib, filet, and especially the hulking porterhouse are prepared expertly. Starters, like Spiro's "famous" Greek salad (there are potatoes in it), and sides, such as creamed spinach, are served for two. Lewnes's delivers an overwhelming amount of superior food and top-notch service with a homegrown touch. 401 Fourth Street, Annapolis, 410-263-1617.
Liv2Eat
Federal Hill
When co-owners and husband-and-wife team Cecilia Benalcazar and Kevin Perry resuscitated the space formerly occupied by Baltimore's much-loved The Bicycle, they created a freshly imagined farm-to-table restaurant that does justice to its legacy. The kitchen creations are simple—say, a plump breast of chicken or fat sea scallops or a juicy Roseda Farm strip steak, all plated with beautifully prepared and presented seasonal vegetables—but the flavors are so clean and bright you feel you've just discovered them. The lively dining rooms and sleek exhibition kitchen provide a pleasing setting, and the service is attentive. Do not miss the addictive risotto fritters to start and the just-baked cookies with milk for dessert. Altogether, this is great dining from beginning to end. 1444 Light Street, 443-449-7129.
Mr. Rain's Fun House
Federal Hill
If you weren't at the quirky American Visionary Art Museum, you might find the décor at Mr. Rain's Fun House a bit bewildering. A hot-pink-and-orange pinwheel is painted on one wall, while another one sports glittering bejeweled-and-mosaic animal heads. Brushed metal chairs are upholstered in chocolate brown with pink swirls, and peacock feathers adorn the tables. The menu here is, likewise, an eclectic mix of solid eats and whimsy. A pan-seared trout is straightforward with a warm fingerling-potato salad, while roast chicken is rubbed with Moroccan spices and served with mango and pineapple chutney. A pickle-plate appetizer comes with kimchi, jalapeños, and rapini with coriander, each bite a variation on sour, salty, spicy, and sweet. A weekend brunch in the festive dining room is a great starting point—or wind down—after exploring the museum. 800 Key Highway, 443-524-7379.
O'Leary's Seafood Restaurant
Annapolis
At this self-confident sparkler, our waiter politely refused to make recommendations, insisting every dish was excellent. The menu has just 14 entrees—10 are seafood—but every plate is its own concept album, beautifully plated with creative accompaniments that deliver a cohesive culinary experience. The seared tuna crusted with sesame seeds, for example, is arranged on a pillow of mashed potatoes with wasabi, topped with three tempura shrimp, and served with a crunchy Asian slaw. The grouper, fried to create a crisp coating, continues its Florida theme with sides of salsa and black beans and rice. Don't skip appetizers, particularly the oysters Italienne, baked in the shell with a blast of garlic, a whisper of prosciutto, and a sprinkle of Parmesan, and the scallops slathered in pesto and wrapped in impossibly thin phyllo. Desserts have a homespun appeal, and include an eight-layer Smith Island cake, and a warm cornmeal biscuit with fresh berries. Our waiter knew what he was talking about. 310 Third Street, Annapolis, 410-263-0884.
Petit Louis Bistro
Roland Park
This French bistro, part of the Foreman Wolf restaurant group, delivers bon temps with its food, ambiance, and wines—more than 450 labels. If you get lost in the wine list, a cheerful sommelier will help you without the snootiness you might find in Paris. And if you'd like to try out your high-school French, the maitre d' is happy to oblige, as we noted several patrons "bonjour"-ing and "merci"-ing. We've always been impressed with the restaurant's classic French onion soup, trout almondine, and bistro steak—a succulent bavette cut that is similar to a skirt steak. The accompaniments are for delicate appetites, though. We recommend ordering a couple of side dishes. Desserts are not to be missed. The opera gâteau, a thin-layered almond cake with espresso mousse and chocolate ganache, is particularly délicieux. 4800 Roland Avenue, 410-366-9393.
Ruth's Chris Steak House
Pikesville
There's always a festive air about the Baltimore County outpost of this popular steak chain. Expansive, luxurious, yet somehow cozy, the dining rooms are full of celebrating families and romantic couples, all attended to with solicitous care by waiters in snappy uniforms. Last time we dined here, we were reminded of the restaurant's New Orleans roots with its seafood starters like colossal lump crab with Creole rémoulade and blackened jumbo scallops. And speaking of ample, it's the monster-sized steak that gets our attention: Sizzling in butter, the New York strip (or a Porterhouse for two) always pleases. Order up a big Cabernet from the capacious wine list and revel in the primal pleasure that makes any occasion here a special one. Several locations, including 1777 Reisterstown Road, Pikesville, 410-837-0033.
Salt
Butchers Hill
The restaurant that introduced Baltimore to duck-fat fries and foie-gras-and-Kobe-beef burgers—and hasn't missed a culinary beat since it opened in 2006—had a huge shakeup last year. Co-owner/chef Jason Ambrose stepped out of the kitchen. He's still involved in Salt, but he moved his sous chef, Brian Lavin, into the lead kitchen role. Diners needn't fret: Lavin has handled the upgrade with confidence and solid cooking skills. He wisely kept popular menu items like those addictive fries and the goat-cheese doughnuts with vanilla sea salt and lavender honey. But the chef is also adding his own imprint at the popular neighborhood tavern. He's paying attention to the seasons, serving dishes like a chilled melon-and-cucumber soup with shaved Serrano ham in the warmer months and roasted butternut-squash ravioli with duck ragù as the temps drop. Salt is holding its own in the top tier of the city's restaurants. 2127 E. Pratt St., 410-276-5480.
Tapas Adela
Fells Point
Some food pundits have declared small plates to be passé. We're glad that Tapas Adela hasn't heard the news. It can be counted on to deliver a selection of Spanish and South American dishes that are packed with flavor and ingenuity. The servers recommend ordering two-to-four plates a piece to allow for sharing, which is part of the fun. From the marble-topped bar to the polished salon with damask wallpaper, the setting has a luxe appeal, making you want to settle in for an evening of feasting whether you're savoring the pumpkin soup with pumpkin seeds, garlicky shrimp, diver scallops with pistachio-herb pesto, or spiced beef meatballs. We like the kitchen's interpretation of sandwiches, featuring various toppings layered on thin baguette slices. Do try the jambon y Manchego. And be sure to try one of the best flans in town. 814 S. Broadway, 410-534-6262.
Ten Ten
Harbor East
It may not be as fancy as Fleet Street Kitchen across the courtyard or the new Cunningham's in Towson, but Ten Ten offers an opportunity to benefit from the Bagby Restaurant Group's substantial infrastructure at a price that's easier on the pocketbook. The locally sourced ingredients—some from the owner's Baltimore County farm—are artfully prepared and presented by a congenial, informed staff. A quail special on a recent visit featured a pair of plump, meaty birds, pan-seared and served in a red-wine demi-glace. Yellowfin tuna came in a buttery broth with navy beans and a dollop of basil aioli. Brussels sprouts were dressed up with Thai fish sauce for dipping. The décor has sophisticated touches—exposed brick, plain wood tables, a tufted leather banquette along one wall, and a chainmail curtain separating the dining room from the bar area. A wall sconce holds white orchids, that, like the winning food and well-curated wine list, are a Bagby signature. 1010 Fleet Street, 410-244-6867.
Thames Street Oyster House
Fells Point
Marylanders can occasionally forget that not all seafood once swam in the Chesapeake Bay. For a delightful reminder, stop into Thames Street Oyster House, a rollicking bar and bistro that draws its inspiration from New England. Fried Long Island Sound oysters, seared Block Island scallops, and Gulf of Maine hake demonstrate the restaurant's affinity for the chilly waters of the north Atlantic. The bouillabaisse—a bowl of mussels, shrimp, clams, white fish, and grilled squid in a sumptuous saffron tomato broth that doesn't overpower—proves the kitchen's attention to detail. For a taste of home, start with a cup of crab soup or Eastern Shore oyster stew—but add an order of Narragansett clam cakes for dunking. You'll feel less provincial—and blissfully full. 1728 Thames Street, 443-449-7726.
Waterfront Kitchen
Fells Point
It's hard to beat the harbor vista at Waterfront Kitchen with the iconic "Domino Sugars" sign casting a familiar red glow over the rippling water at night. In warm weather, the restaurant's deck is a sought-after vantage point. In winter, the expansive windows bring the outdoor scene inside to the plush, comfortable dining room. Anywhere you're seated is a good spot to savor the kitchen's seasonal, local New American cuisine. The house-made charcuterie ranges from pâtés and duck-leg confit to a fab sausage duo. Entrees take familiar ingredients and transform them into new interpretations. A Parmesan-encrusted meatloaf pairs with white-chocolate mashed potatoes, while the zippy Jersey day-boat scallops au poivre snuggle up to truffled butternut squash. Finish with salted dark fudge perched over custard as you gaze around your surroundings and realize that Waterfront Kitchen is more than just a room with a view. 1417 Thames St., 443-681-5310.
Wine Market Bistro
Locust Point
Over the years, Wine Market Bistro has nurtured the career of more than one chef who has moved on to other restaurants, all the while maintaining a steady course under owner Chris Spann. Choose wine from the list or venture into the adjacent shop—both have the same modest markup at your table. A smooth California Claret carried us through a recent meal of velvety cauliflower soup enhanced with the sweetness of apples and the crunch of curried breadcrumbs, followed by a juicy filet with celery root and chanterelles and a plate of scallops with pancetta-like guanciale, hazelnuts, and braised fennel. Every dish is artfully composed, so the flavors and textures complement what surrounds them on the plate and in the wine glasses. With its shiny white tabletops, exposed ductwork, and distressed terrazzo floor, the Wine Market retains the stylish, urban vibe it was born with. 921 E. Fort Avenue, 410-244-6166.
---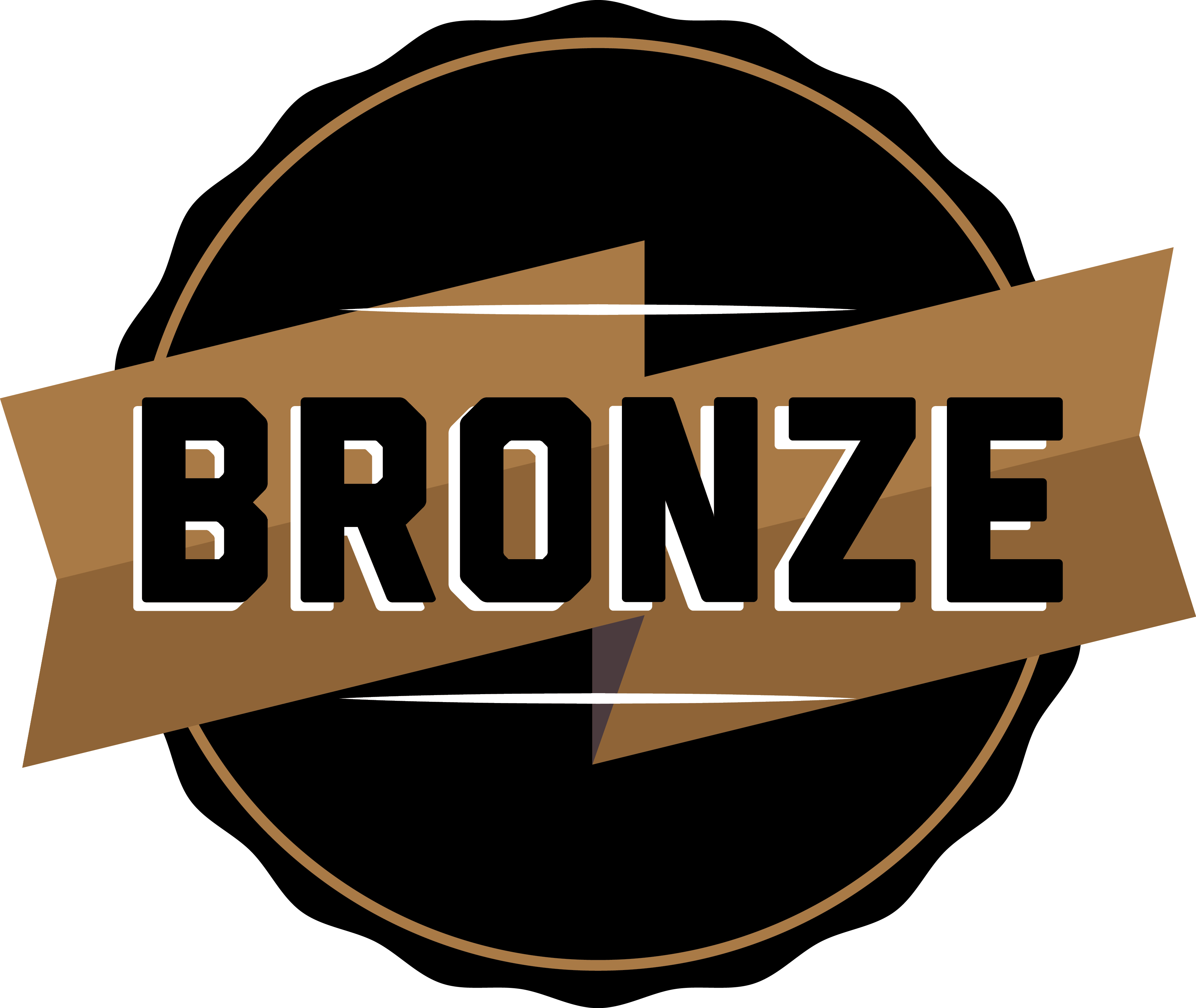 b bistro
Bolton Hill
This is the kind of friendly neighborhood spot you'd proudly show off to your out-of-town foodie friends. A convivial cool vibe and a menu that highlights locally sourced and house-made food are a winning combination for both casual and special-occasion dining. You can order duck-fat fries and one of the best burgers you've ever had or a great mahi mahi topped with lobster hash. Meltingly tender sous-vide Moulard duck breast accompanied by red cabbage, roasted turnips, and a fig compote sums up the kitchen's sophisticated way with simple ingredients—— and it's only one of the reasons we keep coming back to this ever-popular bistro. A compelling wine list, knowledgeable servers, and a killer chocolate bread pudding are a few more. 1501 Bolton Street, 410-383-8600.
Birroteca
Clipper Mill
The hubbub over this gourmet-pizza pub shows no sign of abating in its second year. Birroteca justly draws crowds every night of the week with its beautifully rustic stone-mill setting and farm-to-table casual cuisine. Pizzas range from a classic Margherita to a designer duck confit, and hearty entrees like the homemade pappardelle with wild-boar Bolognese demonstrate that the kitchen's skills go way beyond their excellent Italian pies. Bring lots of friends to share small plates like eggplant fries and a fabulous calamari alla plancha, and make sure to sample those "birros"—24 on tap alone, and mostly local. A jar of custardy Nutella budino for dessert will send you happily into the night, vowing to come back soon for more. 1520 Clipper Road, 443-708-1934.
City Cafe
Mt. Vernon
It was a chilly, rainy evening that found us on City Cafe's doorstep. Once inside, we appreciated the open, airy, yet warm atmosphere generated by satisfied diners and engaged bar patrons; the whole affair felt alive and welcoming. It wasn't long before our friendly server had us tucked away at our table with drinks in hand and plump, fried oysters before us. The Creekstone Farms steak frites also satisfied, arriving a just-as-ordered medium-rare, accompanied by blanched asparagus. That night's vegetarian special was less successful, but only slightly; the potato gnocchi were delightful, but clashed a bit with the spicy tomato sauce that enrobed them. That quibble was forgotten as soon as the chocolate-hazelnut roulade arrived, its richness offset by a cranberry-mint drizzle. 1001 Cathedral Street, 410-539-4252.
Clementine
Hamilton
This is a family-friendly, go-to place for neighbors and a destination for anyone else who craves solid comfort food that's a bit more creative than you would prepare at home. The menu moves seamlessly from a chicken pot pie to a red-curry stir fry. An oyster gratin hides plump poached oysters within a sweet-potato-and-kale casserole with a crunchy topping. Husband-and-wife owners Winston Blick and Cristin Dadant work hard, and it shows—from the fastidiously prepared charcuterie to the congenial staff. The no-frills dining rooms, with vintage embellishments like a sign advertising steamed crabs, are inviting enough to linger over a slice of cake—based on recipes from Blick's mom. 5402 Harford Road. 410-444-1497.
Jack's Bistro
Canton
Chef/owner Ted Stelzenmuller fills his ever-changing menu with dishes inspired from far (the spicy Somboon-style mussels, served in a medley of fish sauce, soy, lime juice, mint, lemongrass, shallots, basil, jalapeños, garlic, and cilantro, are delicious) and near (the pasta with ground Maryland lamb is succulent). At its core, Jack's remains a neighborhood joint, a cozy corner space that offers half-price bottles of wine from 5 to 6 p.m. and juicy chophouse burgers on Wednesdays and Thursdays. Affable bartenders mix an incredible array of cocktails, offer wise words of advice on the food, and make the always-crowded bistro a comfortable place to eat with a date, a group of friends, or by yourself. 3123 Elliott Street, 410-878-6542.
Maggie's Farm
Lauraville
Chef/owner Andrew Weinzirl is a man who loves food, and it shows. He has taken full advantage of the culinary freedom that comes with ownership, crafting a raucous menu that careens from casual French to fiery Vietnamese to Middle American and back again. Crispy fried Brussels sprouts are an enduring favorite of ours, as are the fried oyster buns. Weinzirl also has a penchant for meat, and there is a lot of it at Maggie's Farm, be it in the form of the house-made charcuterie or a steak-and-egg that arrives grilled impressively. Save room for dessert. Co-owner Laura Marino's pecan pie is wonderful. We're also big fans of the recent renovations, which transformed a functional but austere dining room into a cozy dining spot with a hip, fun bar. 4341 Harford Road, 410-254-2376.
The Manor Tavern
Monkton
Order the grilled mustard-seed-and-black-pepper-encrusted pork loin at The Manor Tavern, and there's a good chance you'll be eating a pig raised by one of the restaurant's owners. Enjoy the deliciously creative turkey-and-arugula ragù, and you'll be consuming fabulously fresh meat from nearby Springfield Farm. There's a wide selection of fresh seafood and steaks, and a long list of tremendous sandwiches, including a locally sourced Gunpowder bison burger topped with roasted-garlic cream cheese, bacon, arugula, and white-truffle oil. The restaurant takes the farm-to-table concept as seriously as it does its cooking, its cocktails (the Gentleman's Fig is delightful), and its charming service. That combination makes this longtime county staple both a beloved hangout for locals and a worthwhile draw for city dwellers. 15819 Old York Road, Monkton, 410-771-8155.
Pairings Bistro
Bel Air
Harford County has a great secret, and it's called Pairings Bistro. This trendy spot is a welcome find in an exurb dotted mostly with chains. The menu is fine-tuned seasonally by owner/chef Jon Kohler, who presents prix-fixe selections and another terrific price option: Each entree is available in smaller portions (at almost half the cost of a full dinner). For example, instead of two pieces of chicken, you'd get one. And the meal sizes are just fine, especially if you'd like to try other items on the menu. Recently, we kicked off our meal with fried Brussels sprouts with Dijon mustard sauce before turning to a balsamic-maple-glazed organic salmon and lamb chops with mint pesto. Each dish is also paired with wine if you'd like. (Hence, the restaurant name.) There's even a wine shop, which serves as the entranceway to the cute dining rooms. We're sorry to blow the restaurant's cover, but this place is too good not to spread the word. 2105 Laurel Bush Road, Bel Air, 410-569-5006.
Peter's Inn
Fells Point
The biker-bar-turned-dining-destination has just the allure that Baltimoreans embrace. It's edgy, bohemian, and a find for out-of-towners and city folk alike. The no-reservations policy creates a psychological demand to get there early to score a table, and for good reason. The seasonal menu, which changes weekly, offers a creative array of dishes by chef/co-owner Karin Tiffany. One night, you might find creamy Burrata cheese mingled with oven-roasted tomatoes and basil; on another day, tuna nachos drizzled with wasabi aioli, surrounding a piquant seaweed salad. Bold entrees feature the likes of seared day-boat scallops with black lentils or a handsome venison chop. House-made desserts are simple yet special. The mascarpone crème with raspberries accompanied by espresso gelato finished off a great meal. There was a hiccup on our last visit, though. The service was alarmingly laid-back and absent-minded. The food deserves better. 504 S. Ann St., 410-675-7313.
Victoria Gastro Pub
Columbia
From the outside, this lively Columbia brew pub looks like your standard chain, but inside, the warming environs and spot-on hearty tavern food reveal a care and attention to detail that tell you this is the real deal. Starters like brown-turkey figs stuffed with honey-goat cheese and draped with speck and entrees like andouille-and-cornbread stuffed quail are more New American than British, but the comfort factor, combined with the sophistication you expect from gastro fare, is in full force. (A delicious English trifle dessert is available if you want to get your Brit on.) Naturally, craft beers play a big role here, but the wine list is surprisingly comprehensive as well. And service? It's some of the best, cheeriest, and most knowledgeable we've had anywhere. 8201 Snowden River Parkway, Columbia, 410-750-1880.
---
Bottega
1729 Maryland Avenue, 443-708-5709
With its frequently changing, adventurous menu following Northern Italy traditions, you might find beef-heart tartare with cornichons, pork cheeks with polenta, or pappardelle with duck or tomato. What's not to love?
Cunningham's
1 Olympic Place, Towson, 410-339-7730
There's no stopping the Bagby Restaurant Group, especially after the immediate success of its fourth restaurant, which has been packing in diners in Towson. The setting is gorgeous, and the farm-to-table cuisine, featuring wood-grill items like flatbreads and steak, is stellar. It's here for the long run.
The French Kitchen at Lord Baltimore Hotel
20 W. Baltimore St., 410-539-8400
The beautifully appointed dining room in the refurbished 1928 hotel manages to exude the elegance and gentility of a bygone era. The classically French-influenced dishes are just as stylish and feature choices like salad niçoise, steak frites, and boeuf bourguignon. Fancy can be fun.
The Other Corner Charcuterie Bar
850B W. 36th St., 443-869-5075
Another restaurant offspring—this one from Corner BYOB—takes a small space and creates a rustic European charm that suits its small plates just fine. You'll find bistro noshes like beer-steamed mussels, duck-fat fries, and even seared frog legs. Of course, its namesake dish is superb with delicious house-made accompaniments.
Shoo-Fly Diner
510 E. Belvedere Ave., 410-464-9222
The newest Spike Gjerde restaurant in Belvedere Square didn't exactly wow us at first, but, oh, we see the potential with its comfort-food good intentions and laid-back vibe. We also know what the talented chef/owner has done
at Woodberry Kitchen and Artifact Coffee. We expect it's going to be a contender: In Spike we trust.
---