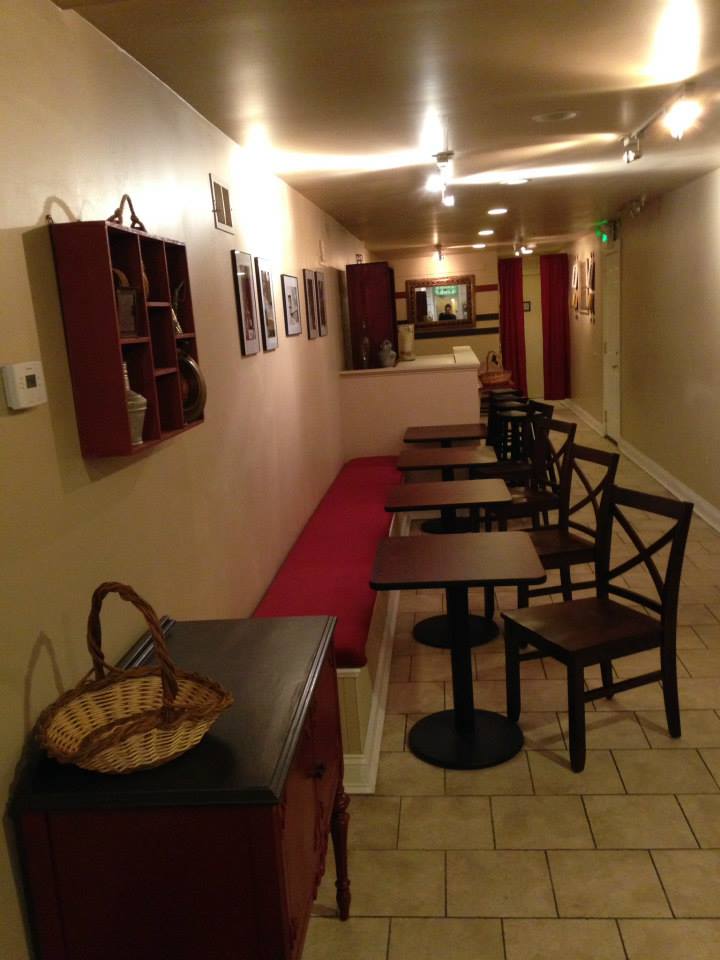 The tiny storefront on South High Street is back in business—this time as Joe Benny's Focacceria. Owner Joseph Benjamin Gardella, pictured above, is the genial host.
Joe, 36, a first-generation Italian American, has long hoped to own a restaurant property. "I've always loved food," he says, having worked in the business. "I wanted to bring a piece of my background to others."
Little Italy was the perfect spot, he says.
The space is an ode to Joe's family, who hail from the small town of Fiumedinisi in Sicily, where he visited every summer while growing up. Photos of his grandparents and other relatives line the walls. There are even mementos like a decades-old wooden spoon and a lantern used by his great-grandparents.
Joe calls his restaurant "Baltimore's first authentic Italian focacceria." This focaccia is not to be confused with the Italian bread. "It's thinner," Joe explains. "It's like a deep-dish pizza."
The various combinations are named after family members. Options include The Gracie ($11) with diced tomatoes, mozzarella, and endive (with anchovy upon request) and The Pete ($12) with pepperoni, mushrooms, mozzarella, and tomato sauce.
The menu also includes salumi (cured meats), cheeses, salads, and meatballs. There are happy-hour specials from 4-7 p.m. Tues.-Thurs., including tonight with 50 percent off the focaccia.
Previously, the space was Max's Empanadas and Il Scalino, a salumeria run by the La Scala folks.
Joe has done a great renovation, pictured, including building the bar himself.
Stop by. You'll be glad you did.
Photo of the restaurant courtesy of Joe Benny's Focacceria Facebook.
---
---