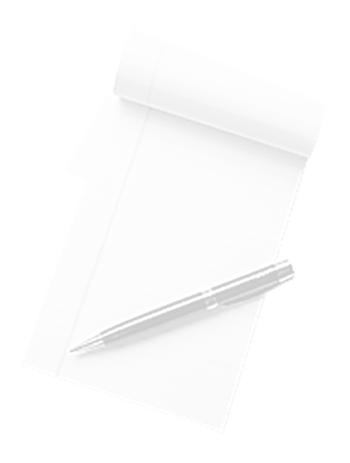 HOW WE DECIDE
HOW WE DECIDE
---
While picking Baltimore's Best Restaurants is an enviable job, it's also a task we 
take seriously.
(Though unlike the famed Michelin Guide critics who are rumored to dine alone, we chow down with friends and family.) In all, we dined across five counties, with béchamel and bordelaise blotches in our notebooks bearing witness to our endless capers in consuming.
So after many months of devouring lamb loins, beet salads, and crème brûlées, how did we decide? For starters, we began with the holy trinity of taste testing: Food and drink: Was it undeniably delicious? Service: Did the wait staff strike that sweet spot between informative and intrusive? Vibe: Does the ambiance elevate the overall experience? In other words, is this a place where we're happy to spend time–and money? To whittle down our contenders, we sequestered ourselves in Baltimore's conference room (think papal conclave, minus the white smoke), and after much debate, locked in our list of winners.
Please be seated–your table is waiting.
×
As Baltimore continues to emerge as a foodie town, we've got our own version of The Hunger Games playing out here—and this year's dining darlings reflect that culinary competition. In addition to time-tested tried-and-trues, we've got 10 newcomers, a few places that were just waiting to get discovered, and lots of spots that go beyond the borders of Baltimore.
But before we dig in, just a few words about the overall scene: As seems fitting for a city with working-class roots, luxury dining has taken a turn toward the more casual. Yes, there are spots on our list with starched white tablecloths, coursed meals, and silver-plated flatware (we love you, Charleston, we really do!), but we also tip our hats to the rise of communal tables (the next big thing), rustic presentations (all hail the charcuterie board!), and unfussy menus that fluctuate with Mother Nature. Of course, small, shareable plates are still on-point, too, and trendy tasting menus offer another option.
In addition to our winners, we highlight several dishes to die for, investigate current culinary trends (ceviche is hot, hot, hot—but served cold), and indulge in some car talk with restaurant valets.
Thanks to this ever-changing landscape, we know this much is true: Given
that there's so much to satisfy—from steakhouses to modern Italian—we'll never go hungry again.
Aggio
Inner Harbor New! Food and Drink: For years, locals have made the pilgrimage to Frederick to dine at Bryan Voltaggio's venerated Volt. So the James Beard Award finalist's break onto the Baltimore dining scene was a total no-brainer. Voltaggio's envelope-pushing plates of house-made pastas (if it's on the menu, say "yes" to the farfalle with calamari and clams) and modern Italian fare (don't miss the Caesar salad with fried oyster "croutons"), plus an expertly procured Italian wine list and tasting menus have made this one of the hottest tables in town. Service: While the restaurant had a few hiccups in service early on, the kinks are long gone; sommelier Keith Goldston is a standout. Vibe: With its muted neutrals and dim lighting, this is a seal-the-deal spot, whether you're proposing marriage or a business merger. Insider tip: Ask if the Top Chef alumnus is in the house. If so, he'll happily pose with you for that perfect Instagram image. 614 Water St., 410-528-0200
Aldo's
Little Italy Food and Drink: From the moment Aldo Vitale opened his restaurant to great acclaim in 1998, the kitchen (now with Aldo and his son Sergio at the helm) at one of Little Italy's most luxurious restaurants has produced rich, flavorful interpretations of Italian cuisine with admirable consistency. Enjoy everything from a large breaded and pan-fried Berkshire bone-in pork chop, served with tomato concassé and arugula, to an array of veal dishes, grilled steaks, fresh pastas and risottos that, like the restaurant itself, aren't going anywhere anytime soon. Service: Servers wear tuxedoes, signaling the level of importance the restaurant places on their performance. They do not disappoint. Vibe: Large pillars in the dining room impart a feeling of European grandeur. Insider tip: For a less formal dining experience, eat at the mahogany bar often populated by neighborhood folks who are out for a good meal, not a special occasion. 306 S. High St., 410-727-0700
Ambassador Dining Room
Tuscany-Canterbury Food and Drink: Back in the day, when Indian food was mostly a mystery, we could credit the Ambassador Dining Room with pushing our palates with plates like lobster khas—steamed lobster tail swimming in toasted fennel sauce—and lamb saag nestled in a pool of creamed spinach. After all these years, the fare is still beautiful and bursting with flavor. All you need to know is that there's not a bad dish on the menu here. And with its concentration on California, the wine list is equally exemplary. Service: Served by tuxedo-wearing waiters, the food arrives perfectly paced, which allows time for lingering and meaningful conversation. Vibe: Housed in a '30s-era Tudor-Gothic building, this space blends Old Baltimore and British Empire-style India. Insider tip: The best seats in the house are on the year-round terrace, with great garden views in the warmer months and roaring fireplaces in the colder ones. 3811 Canterbury Rd., 410-366-1484
Ananda
Fulton New! Food and Drink: It's not easy to duplicate a formula that already works, but Ambassador Dining Room brothers Binda and Keir Singh have done just that at this sister eatery in Howard County. Should we suggest a swoon-worthy crab Malabar, invoking the aromatic flavors of coastal India? Or the chicken korma—tender pieces of poultry with a kiss of cream sauce, plus a Mumbai Mule to slake your thirst? No matter. Regardless of our recommendations, one taste and you'll dream of the day you get to come back. Service: Binda Singh plays the host with the most (if you're a regular, he'll send out an appetizer you didn't even order) and his staff is always polite and professional. Vibe: This $3-million space boasts a year-round terrace and an elegant dining room with British Raj-inspired touches. Insider tip: Consider Ananda's daily "Bliss Hour" with cut-rate cocktails and small plates. (Crab cakes take the cake.) 7421 Maple Lawn Blvd., Fulton, 301-725-4800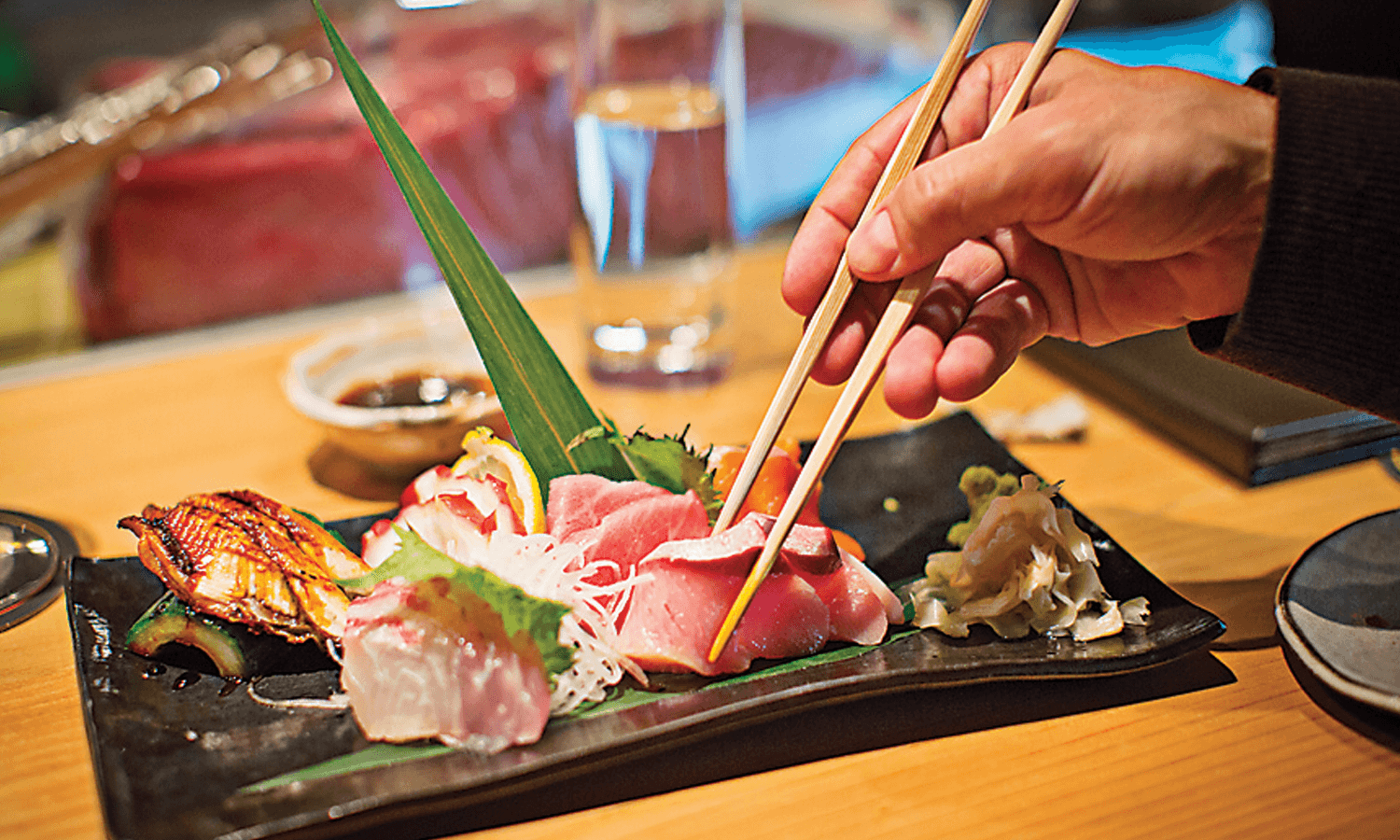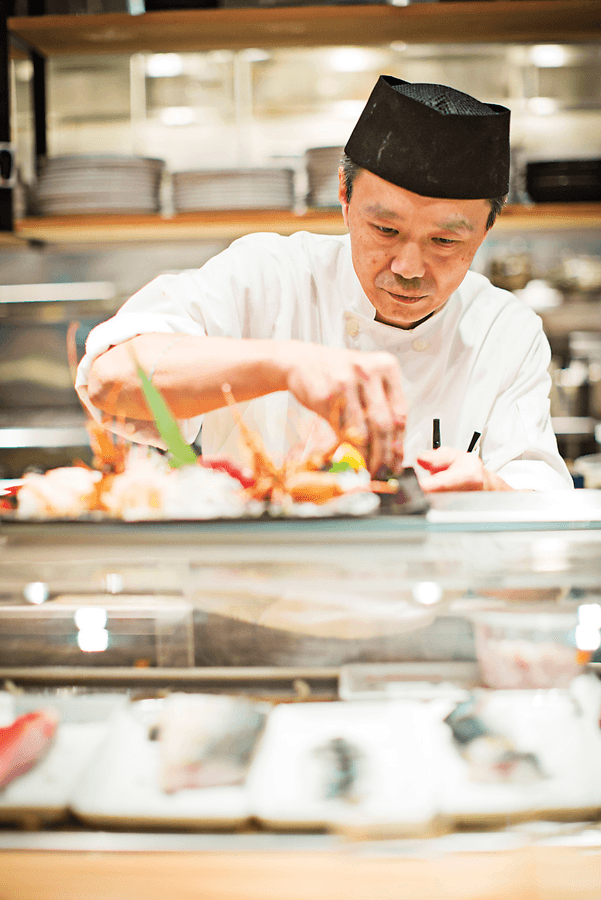 Azumi
Harbor East New! Food and Drink: When Pabu took its final bow last year, we mourned the loss of the area's only Japanese fine-dining restaurant. Then along came Azumi. Open since December, Azumi has gotten good quickly, because owners Alex Smith and George Aligeorgas (of Ouzo Bay) have the Midas touch when it comes to turning out Harbor East hotspots. This spot, with a DJ and slick see-and-be-seen Vegas vibe, honors the traditional dishes of Japan (Sawagani crabs, live sea urchin), as well as fare for the less adventurous. (The A-5 Wagyu skirt steak is pricey, but worth it.) More reason to rejoice: Former Pabu sake sommelier Tiffany Dawn Soto, who is always eager to share her expertise on the Land of the Rising Sun, is back on the payroll as a consultant. Service: The wait staff is fleet-footed in their requisite red Converses. Vibe: Designer Patrick Sutton channels South Beach. Insider tip: The harborside booths offer some of the best views in Charm City. 725 Aliceanna St., 443-220-0477
b bistro
Bolton Hill Food and Drink: This long-standing Bolton Hill favorite continues to charm with a relaxed neighborhood feel tinged with a European sensibility. In summer, the pretty patio is a great place to partake of vibrant organic tomato tarts and sautéed soft-shell crabs; in colder months, the tarts feature ramps and shiitakes and the star entree is a sous vide Moulard duck breast. At any time of year, the outstanding house-made ice creams and sorbets (think double cream, pistachio, lemon basil) are perfection. Service: A brisk, efficient, and young wait staff will help you navigate daily chalkboard specials and the focused, reasonably priced wine list. Vibe: Packed with neighborhood families, date-night couples, and art-school hipsters from nearby MICA, this is one of the most convivial bistros in town. Parents, FYI: It's also quite kid-friendly. Insider tip: Wednesday night: Moules & Frites, $12. Enough said. 1501 Bolton St., 410-383-8600
B&O American Brasserie
Downtown Food and Drink: Since it opened in 2009, B&O has seen chefs come and go, but we're really hoping the latest, Michael Ransom, sticks around. One fall night we went to heaven over his take on the usual beet salad—an intense combination of briny black olives, preserved orange, Manchego cheese, and pumpkin seeds. Indeed, throughout the meal, we discovered a chef who transforms standard-issue New American offerings like braised pork shoulder and basted scallops with magical little tweaks like Aleppo-mustard jus, harissa oil, and pickled grapes. We are psyched to go back and try more from this exciting talent. Service: Our charming waiter, eager to show off the new chef's wares, brought us samplings of house-made charcuterie and liver pâté. Vibe: The décor may need some sprucing, but there's still an elegant polish to this Beaux-Arts building. Insider tip: Bartender Brendan Dorr is arguably one of the top mixologists in the country. Bottoms up! 2 N. Charles St., 443-692-6172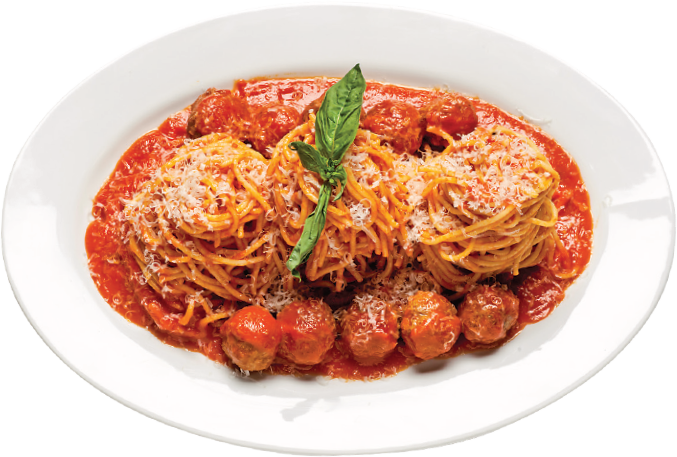 Birroteca
Woodberry Food and Drink: Artisan pizzas, an extensive craft beer and cocktail selection, and an of-the-moment vibe attracted the first throngs to this Clipper Mill hipster haven when it opened in 2012. The buzz in Robbin Haas's restaurant hasn't subsided, due in part, at least, to flawless execution of the entire menu. Yes, the duck confit, fig, and onion jam pizza is perhaps the best pie in the city. But the delectable meatball appetizer, served over house-made ricotta, is equally extraordinary. Pastas and risottos are tremendous as well. Consistently, nothing disappoints. And a new Bel Air outpost doubles our happiness. Service: For a place that's perpetually packed, we never feel forgotten. Vibe: Crowded and cavernous. Insider tip: If you're coming specifically for one of the daily family-style specials, call first. They sometimes sell out. Two locations, including 1520 Clipper Rd., 443-708-1934
The Black Olive
Fells Point Food and Drink: On every visit, we marvel at how a simple formula can bring such bliss: pristine fish + woodfire + a dose of lemon and olive oil = heaven. That's The Black Olive, where a meal of supernal grilled calamari followed by, say, a gorgeous whole bronzino, followed by a bowl of thick, house-made Greek yogurt laced with honey and walnuts adds up to far more than the sum of its parts. If Dover sole is on the menu, do not fail to splurge—it's still one of the very best seafood feasts in town. Service: On occasion, service can border on haughty, the one flaw in this landmark restaurant's otherwise stellar reputation. Vibe: Like the food, the atmosphere is simple: white-washed-row-home-cum-taverna. Insider tip: Ask ahead of time for a table up front, overlooking Bond Street. Best seat in the house. 814 S. Bond Street, 410-276-7141
Blue Hill Tavern
Canton Food and Drink: Bars aren't generally known for their food but at this Canton spot, equal emphasis is given to craft cocktails (the Clearly Dirty Martini is the size of a kiddie pool) and inventive New American fare (fried pickles, rabbit empanadas). Don't be afraid to stick with the classics—whole bronzino (with lemon, olive oil, and garlic), haricots verts cooked to crisp perfection, and addictive au gratin potatoes show off the range of the kitchen. Eat downstairs for a convivial atmosphere or go upstairs for a more formal feel. Service: Dependable: Our water glasses were always full; our breadbasket was never empty. Vibe: As the name suggests, this restaurant is in a permanent Blue Period with soothing shades of cerulean dominating the décor for a sophisticated yet laid-back setting. Insider tip: On Thursdays, Blue Hill offers one of the longest-running happy hours in town from 4 p.m. to 10 p.m. 938 S. Conkling St., 443-388-9363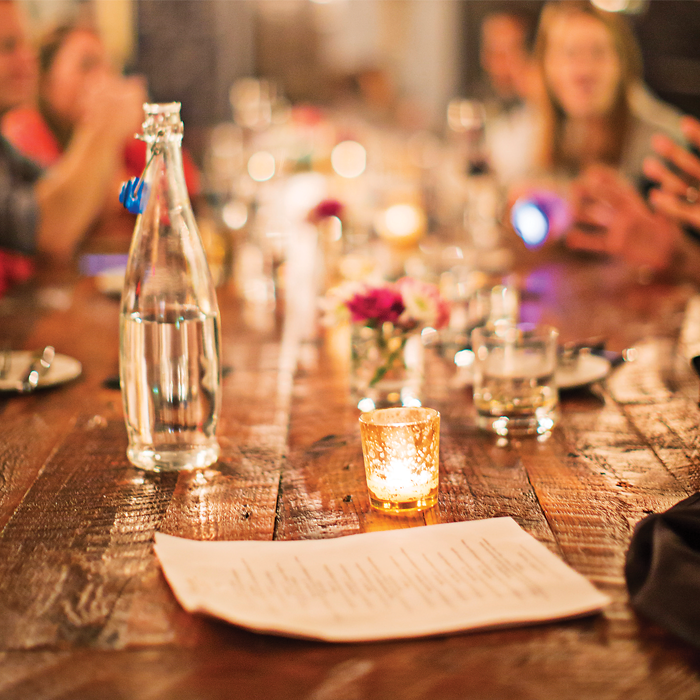 Bookmakers Cocktail Club
Federal Hill New! Food and Drink: This Federal Hill newbie is generating excitement as the first "grown-up" bar in the 'hood, and it earns the buzz with world-class craft cocktails (100-plus whiskeys; hand-blended cocktails on tap; house-made bitters and tinctures) and a relaxed but sophisticated menu that tweaks comfort-food favorites with inventive ingredients and preparations—BBQ lentils with pumpkin chèvre toast, a rye gnocchi with pastrami sugo, provolone and fresh horseradish. Spirits often find their way into dishes—like the steamed PEI mussels with chorizo, fennel, and Strega—demonstrating a symbiosis between kitchen and bar. Service: The wait staff can recite the precise preparations for every dish and cocktail and will help you navigate the best pairings between the two. Vibe: A little bit Goth but eminently friendly. Insider tip: Miss Sunday brunch? Catch Bookmakers Sunday night "Breakfast for Dinner" menu, when even the gourmet Roseda burger comes topped with a fried egg. 31 E. Cross Street, 443-438-4039
---
Slice of Heaven: Our layer-by-layer analysis
Salted caramel pie at Bottega
---

Bottega
Station North Food and Drink: It's a bird, it's a plane, no it's Bottega, which feels like it fell from the sky into the middle of Station North. Housed in a former performing-arts space, this BYOB speck of a spot (only 15 seats total) is an idiosyncratic charmer. With a focus on simple and seasonal preparations inspired by Tuscany, the changing chalkboard menu offers several selections each night, but it rarely disappoints. (Pray that house-made tortelli stuffed with butternut squash, topped with flash-fried sage, and bathed in brown butter is on the board, and then prepare to go weak in the knees. A luscious chicken roulade with carrot risotto is a close second.) Service: Affable and efficient. Vibe: Rustic and homey salvaged barn-wood floors; like being in the hills of Tuscany. Insider tip: Given its shoebox size, getting a reservation at prime time can be tricky. Book far ahead. 1729 Maryland Ave., 443-708-5709
Charleston
Harbor East Food and Drink: When it opened in 1997, Charleston was a game- changer in a town best known for its Bohs and Berger cookies. With its emphasis on classic French cuisine with Low Country nuances, waiters wielding crumb sweepers, and a selection of rarefied cheeses, there was nothing like it on the scene. Eighteen years later, Tony Foreman (who developed the award-winning wine list) and chef Cindy Wolf (see our profile on page 144) remain Baltimore's reigning restaurant royalty—and there's no sign of abdication any time soon. Every Bernardaud porcelain plate is exquisitely executed, from slivers of Petrossian Scottish smoked salmon with egg-yolk mousse to beef tenderloin sauced with poblano pepper-cream to a shrimp and grits that could end wars. We're talking bucket list, folks. Service: If waiting tables were an Olympic sport servers would get the gold. Vibe: Chocolate walls and Sienna orange accents lend an air of temple-like tranquility. Insider tip: Don't want to commit to the whole prix-fixe affair? Take a seat on a lavender damask barstool, order a glass of fine French Champagne, and nibble on the fried oyster appetizer. YOLO. 1000 Lancaster St., 410-332-7373
Cinghiale
Harbor East Food and Drink: Make your way past a 40-foot bar built of rare Roman marble (once reserved for emperors) and a well-curated salumeria display (so beautiful, it belongs in a museum), then pick your path: Head to the right for a more formal feel, turn to the left for a casual enoteca experience. Whatever way you wend, you won't be disappointed, as the kitchen turns out Northern and Central Italian standouts, including top-flight charcuterie, house-made potato gnocchi, and a grilled monkfish that steals the show. Pair your meal with a bottle from the ambitious wine list, and you've just experienced one of our favorite Italian bistros on this side of the Atlantic. Service: Cinghiale servers don blue-striped power ties to demonstrate their consummate professionalism. Vibe: La dolce vita comes to Baltimore in this Patrick Sutton-designed space. Insider tip: Go on a Tuesday night for the "cellar raid" when most bottles are half price. 822 Lancaster St., 410-547-8282
Clementine
Hamilton Food and Drink: Like "selfie" or "hashtag," the term "farm-to-table" has become ridiculously overused. But at Clementine, owners Winston Blick and Cristin Dadant find inspiration in the true spirit of the term. Produce comes from local farms in the morning and meat is cured in-house. On the dinner menu, which changes daily, is a list of "farms we love." Blick's kitchen transforms his ingredients into eclectic dishes with something for everyone. For the tame, an entree like roasted chicken is classic comfort food. For the more daring, a Portuguese-style curry, using tofu, excites the palate. An extensive cocktail menu and a nice selection of moderately priced bottled beers help wash it all down. Service: In a word: stellar. Vibe: Family-friendly meets hipster with local art on the walls. Insider tip: To avoid sometimes loud (but usually cute) children, sit in the dining room near the bar. 5402 Harford Rd., 410-444-1497
Corner Charcuterie Bar
Hampden Food and Drink: Yes, the Corner Bar is the place to go if your tastes run to wild game like kangaroo tartare and python, but we prefer its somewhat less exotic pleasures, like the duck cassoulet with cannellini beans, the escargot tart, or the squid-ink pasta with crab. Even less adventurous foodies can pull up to a plate of flatiron steak and truffle mashed potatoes. Daily specials keep things interesting for all kinds of diners, and desserts—like the pecan-crusted cream tart—are always a win. Service: A mostly young, eager wait staff enthusiastically answers questions about the food and is well versed in food and wine pairings. Vibe: The small, no-frills dining room is pleasant enough but plain. This is a place where you concentrate on the food. Insider Tip: Even though they've had a liquor license since forever now, you can still BYOB, so grab a bottle from The Wine Source next door and save yourself some cash. 850 W. 36th Street, 443-869-5075
Cunningham's
Towson New! Food and Drink: Filling a long-time need for upscale dining on the eastern side of Baltimore County, the Bagby Group's Cunningham's is the place to go for farm-to-fork, seasonal American fare. We could make a meal of the roasted beets or cauliflower "steaks" plucked straight from Cunningham Farms, but we wouldn't want to overlook the rest of the menu including wood-grilled entrees (the filet with walnuts, blue cheese, and blueberries is one of the most seducing steaks in town), raw seafood, and designer flatbreads. Oh, and the wine cellar (stocked with some 3,000 food-friendly wines) is equally stellar. Service: Servers are keen twentysomethings. Vibe: Night on the town without having to drive to the city. Insider tip: Consider falling off the gluten-free bandwagon, if only for one night—baker John Aversa makes some serious dough here. (Golden-raisin-and-fennel bread is our favorite.) 1 Olympic Pl., Towson, 410-339-7730
TRENDSPOTTING
Trends come and go, but these are here to stay —
at least through the end of 2015.
BY JANE MARION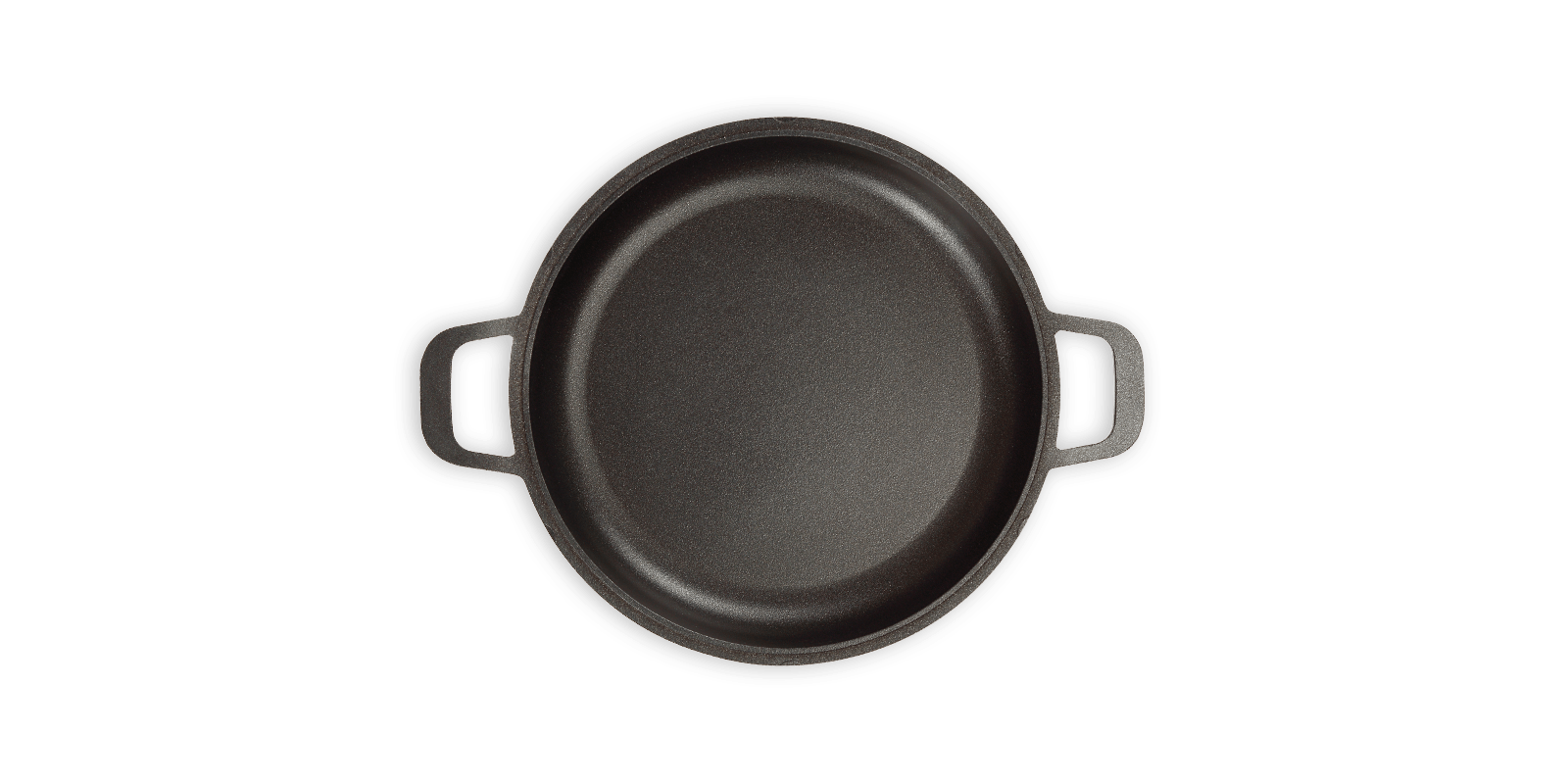 HOME SKILLET Move over Mason jar, the cast-iron casserole is the new serving vessel. Several centuries old, the classic black skillet offers the ultimate warm embrace, as food stays piping hot from first bite to finish.
Check it out at: Ananda, where the chicken tikka masala is our definition of happiness.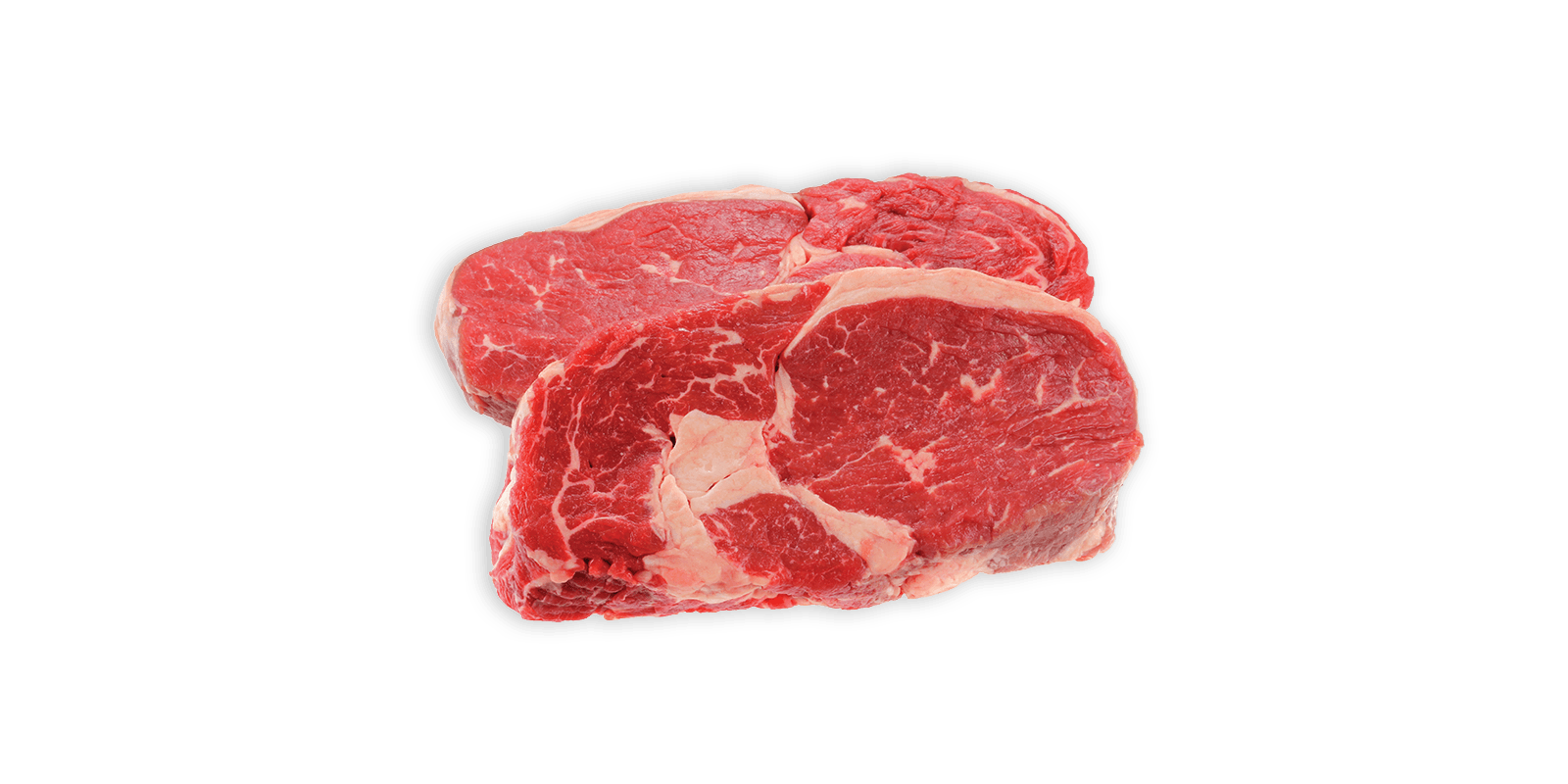 Animal Farm Underappreciated cuts of the animal that go outside of the widely eaten muscle meat are now getting their due. Off-cuts, such as culotte, bottom blade, and flatiron get new life on area plates.
Check it out at: Parts & Labor, where the tri-tip melts in your mouth.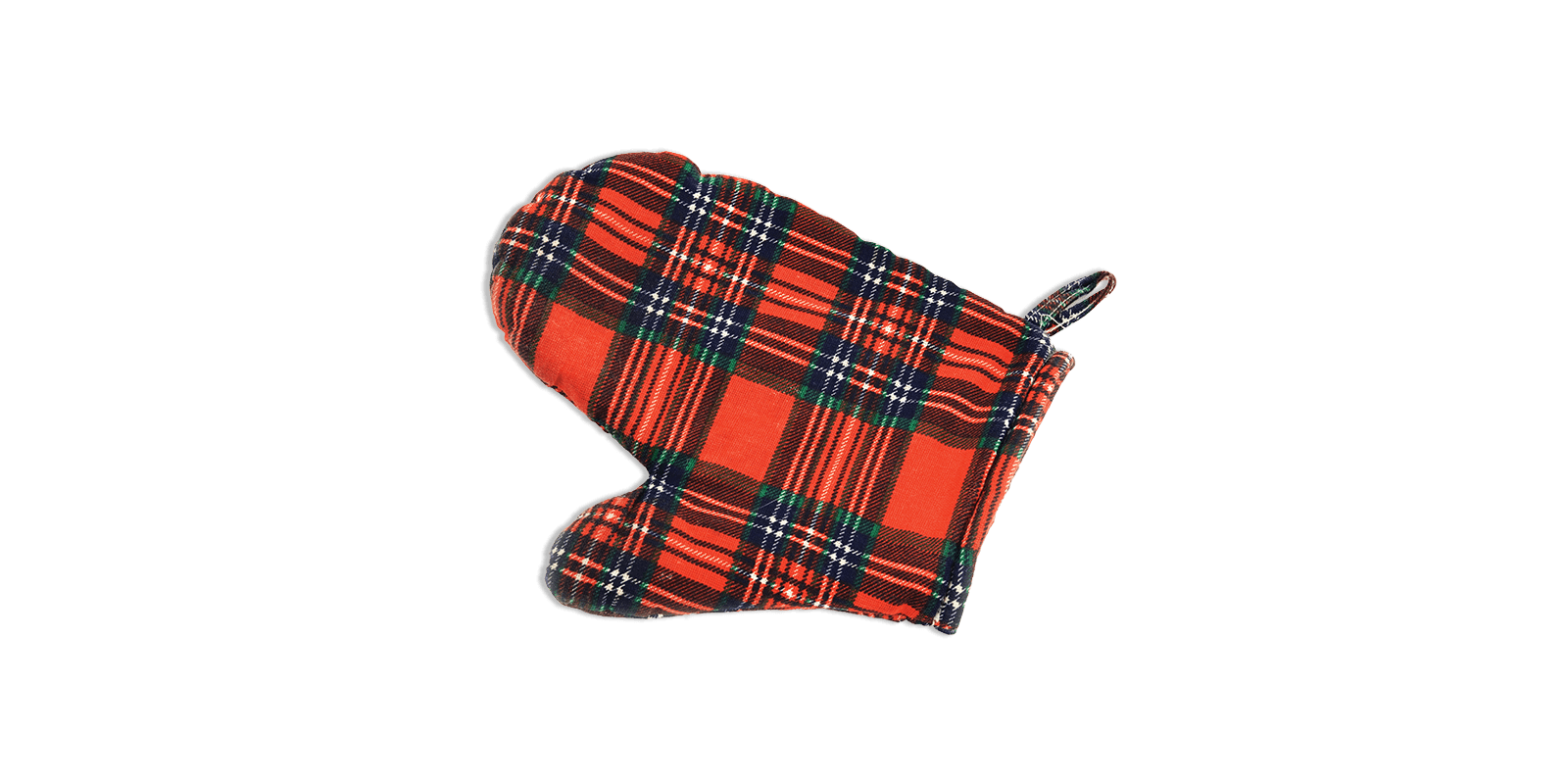 Comfort is Everything A new era of comfort food invokes nostalgia while getting the high-end treatment.
Check it out at: The Food Market, where "lobster fingers," as well as Brie sticks, feel fancy.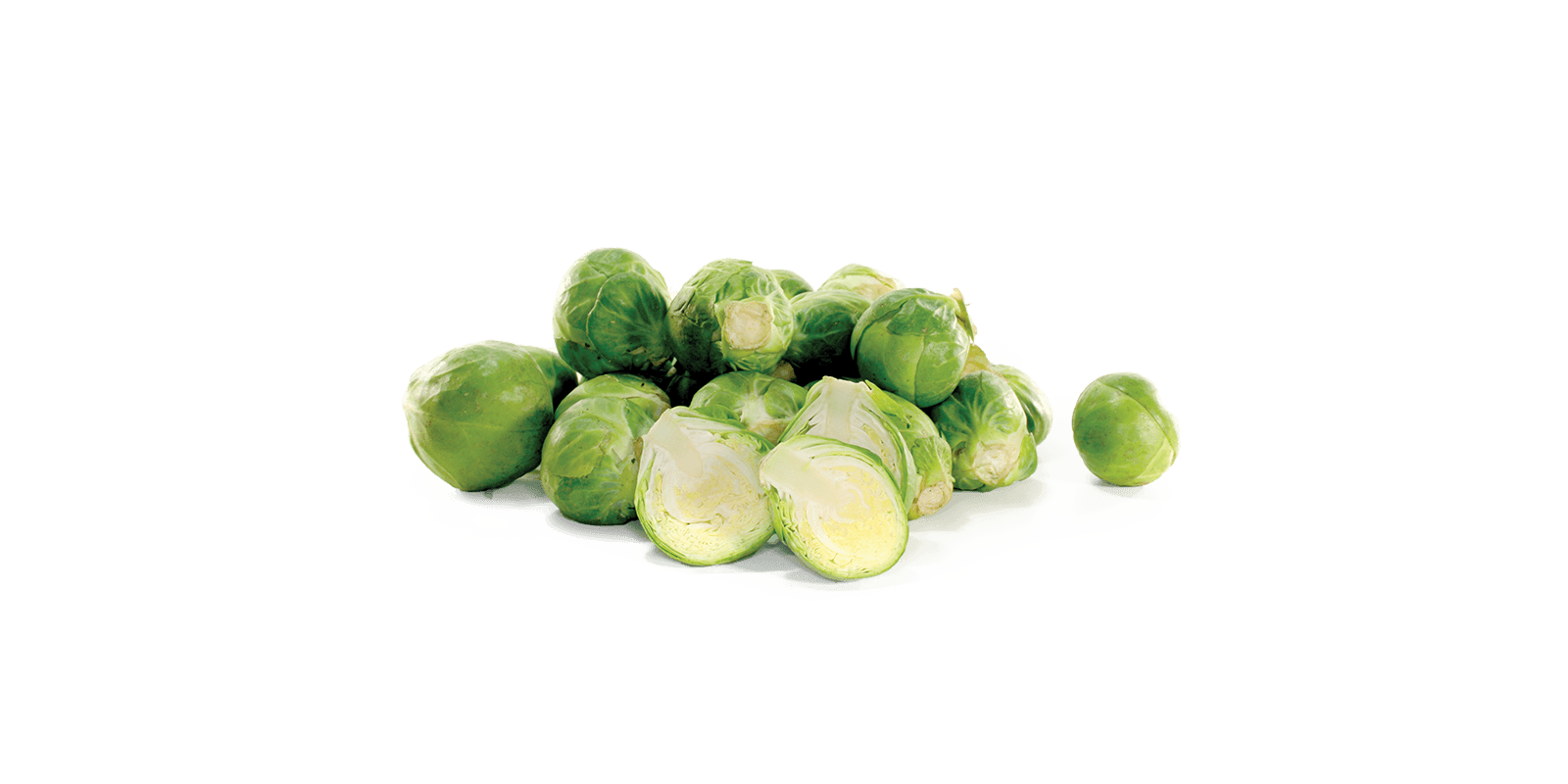 Veggies Galore No longer the domain of vegetarians and vegans, everyone is in on the act. From kale (still trending) to cauliflower (now starring on a menu near you) to Brussels sprouts, veggies are the new status symbols.
Check it out at: Hersh's, where fresh sweet-corn porridge with lobster, shiitake mushrooms, and walnut oil crowd the plate.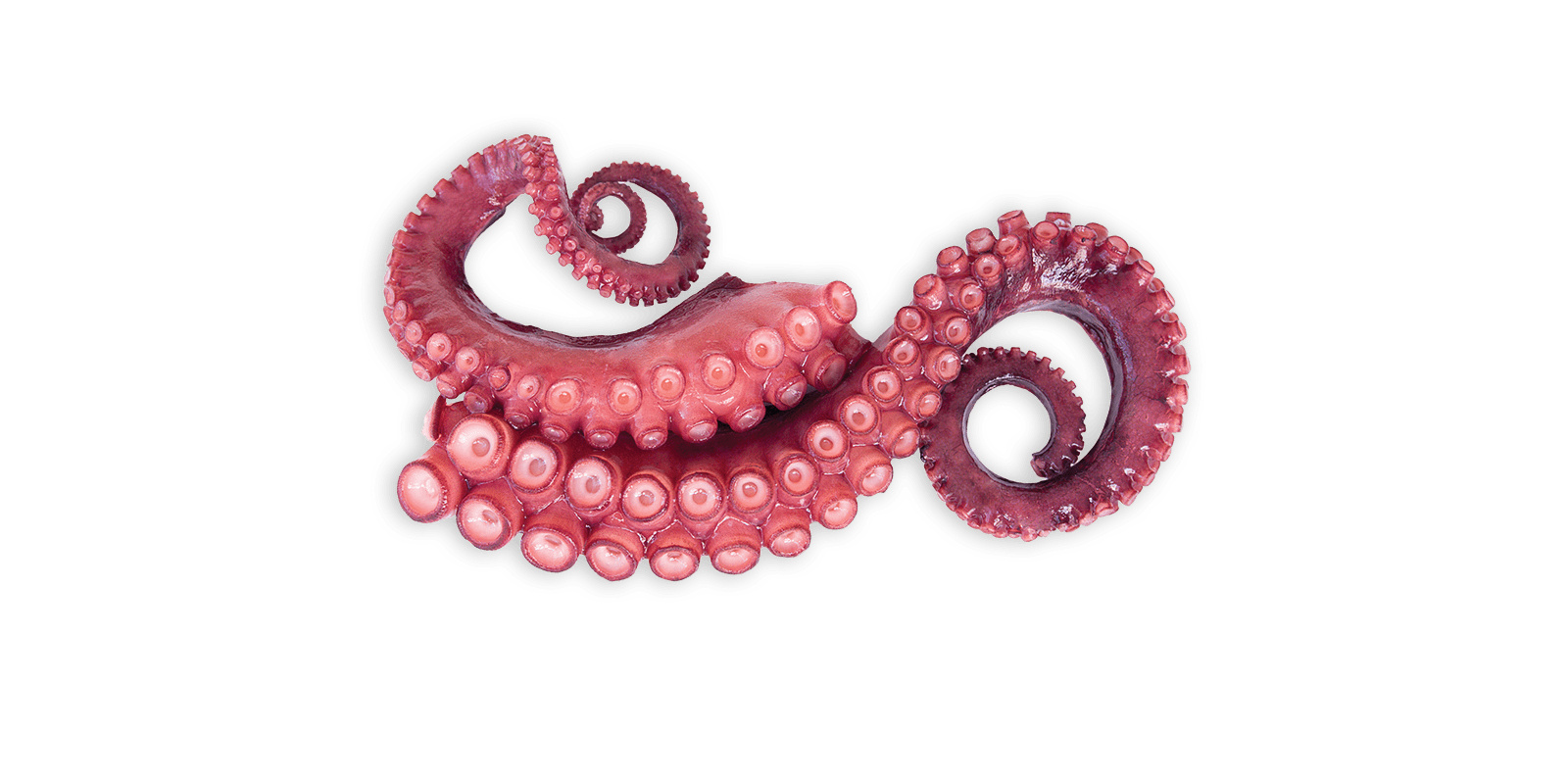 In the Raw While sushi is still going strong, other foods in the raw, including bison tartare (B&O American Brasserie), salmon (Pazo), and ceviche (with wahoo at Salt) are on the rise.
Check it out at: Puerto 511, where chef Jose Victorio Alarcon's "ceviche arocotado"——fresh fish in "tiger" milk with calamari, octopus, shrimp, sweet potato, red onion, Cancha, and Andean corn, pictured below, could make a raw food follower out of anyone.
Farmstead Grill
Canton New! Food and Drink: When it first opened last summer, Farmstead Grill received mixed reviews. But given our tradition of standing back and giving room to grow, we held off before digging in—we're glad we did. Whether your approach is casual (the Liberty Delight Farms Burger is completely kickass) or more committed (roasted chicken with garlic mashed potatoes is maddeningly delicious), or you're just stopping in for a craft cocktail, there's a lot to love on this farm-centric menu by Galen Sampson. Service: The wait staff is well versed on the intricacies of the menu and displays high levels of enthusiasm. Vibe: Even the glow of the Target sign from our banquette can't tarnish the fact that this Canton Crossing space is drop-dead gorgeous with its haute hip elements, including a stunning zinc bar and a groovy avocado-and-orange color scheme. Insider tip: Whether you're vegan, vegetarian, or gluten-free, the menu panders to whatever you practice. 3721 Boston St., 410-762-2100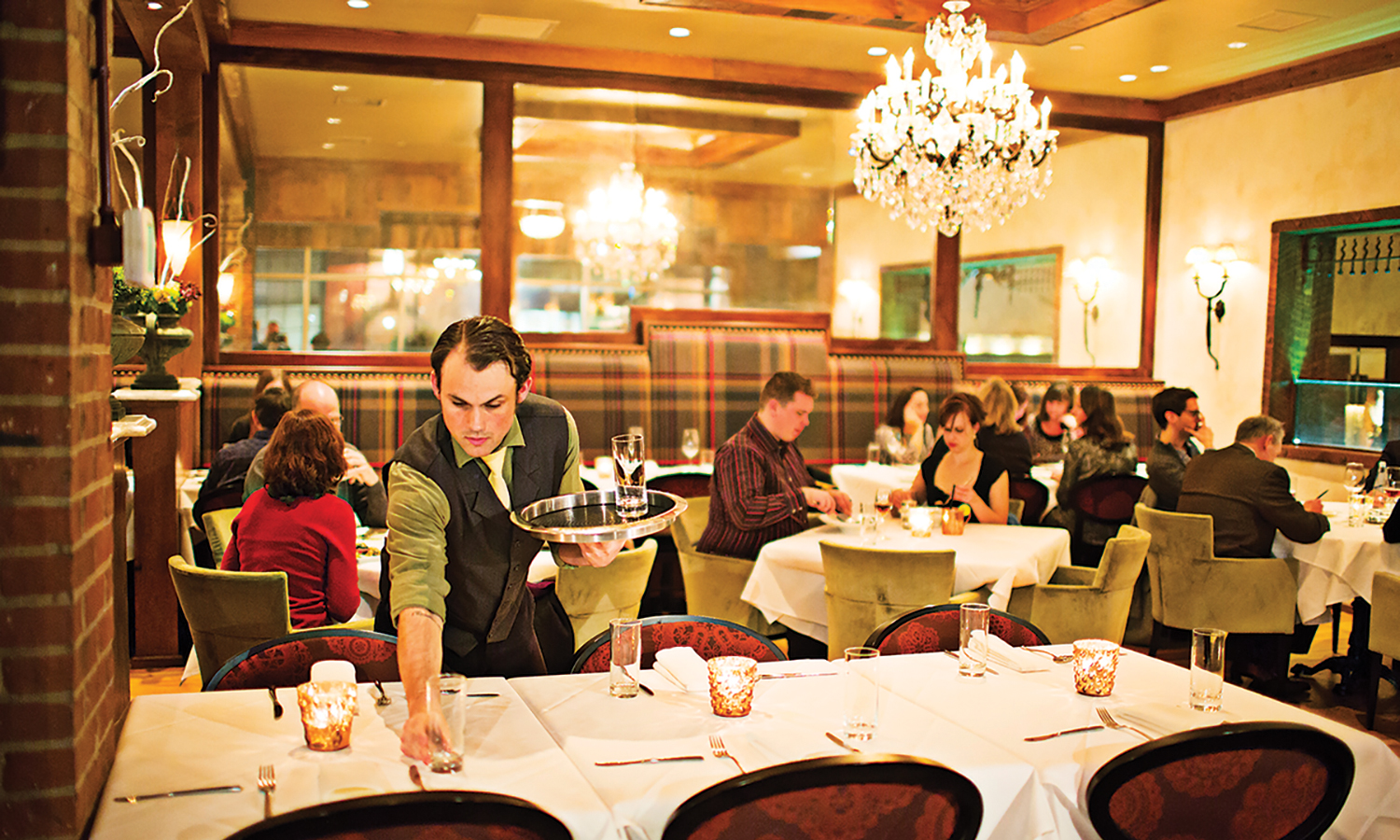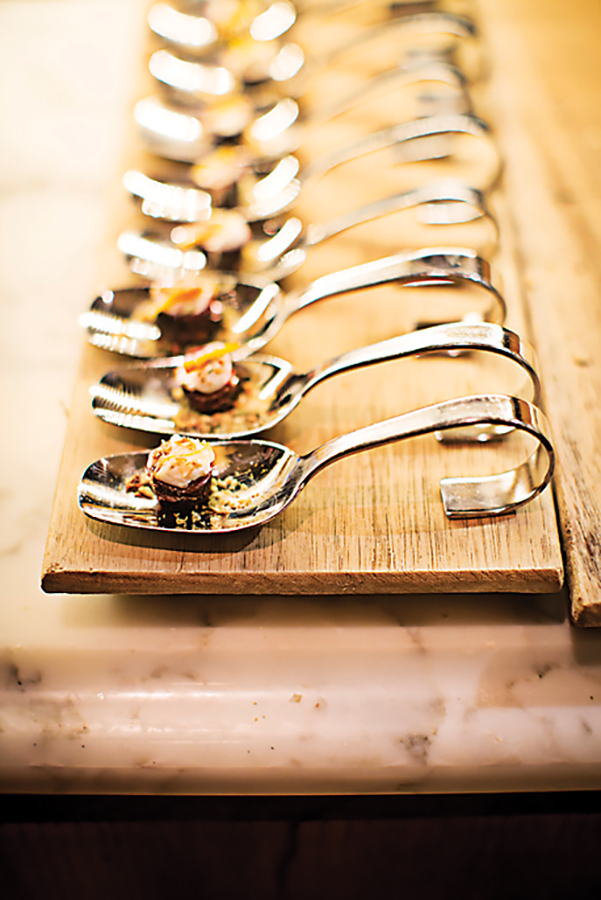 Fleet Street Kitchen
Harbor East Food and Drink: It's one of Baltimore's culinary mysteries: How can this Harbor East restaurant keep changing chefs yet continue to serve some of the most artfully prepared (and plated) food in the city? In October, Michael Correll became the third executive chef in a year. Dishes like pumpkin agnolotti and pastrami-cured short rib demonstrate his talent and the premium the Bagby Restaurant Group places on its sourcing. (The origin of each dish is printed on the menu.) The extensive wine list is stored on iPads. Service: Servers have the answers to questions you didn't know to ask. (Did you know, for instance, that the poached egg in the mushroom stew, is cooked to 63 degrees?) Vibe: The dining room combines chandeliers and white tablecloths with rustic wood and wrought iron for a dressed-up farm feel. Insider tip: The restaurant's Tavern Room features reasonably priced small plates. 1012 Fleet St., 410-244-5830
The Food Market
Hampden Food and Drink: When The Food Market landed on The Avenue in 2012, it cemented Hampden's metamorphosis into a dining destination and Chad Gauss's reputation as a chef specializing in innovative iterations of classic comfort foods. Here, it's the smaller plates that really shine. Whether it's the street tacos with braised pork, the melt-in-your-mouth lobster fingers, or the requisite Amish soft pretzels with beer-cheese fondue (seriously, bottle that stuff, already), these upscale snacks (and a winning brunch) are why we keep coming back. The drinks (say "oui" to the French Tease Champagne cocktail) add to the playfulness. Service: Sometimes awkwardly paced but always accommodating. Vibe: Lively and fun—like being a guest at a great dinner party that happens to have vintage Louis Vuitton leather on the walls. Insider tip: Anything prepared or plated by mistake goes to the two tables closest to the kitchen or the community table. 1017 W. 36th St., 410-366-0606
Fork & Wrench
Canton Food and Drink: When Cyrus Keefer left last fall, we wondered how someone else could fill this talented chef's clogs. Fortunately, chef Brian Lavin, formerly of Salt, has put his own spin on the spot with plenty to lure you, including his New American version of a delicious pork and cabbage dish with crispy belly, cheeks, and spare ribs, as well as Asian and Southern-inspired pork ribs with cilantro and peanuts. The creativity doesn't stop at the kitchen. Check out the libations, everything from whiskey drinks to cocktails made with Pabst. Service: The staff is knowledgeable and happy to explain the cooking process along with suggesting a nice (and cheap) bottle of vino or cocktail to match. Vibe: Cozy and eclectic—thanks to plush booths and farm tables with mix-and-match seating. Insider tip: Show your appreciation for the cooking crew by purchasing an $8 "Love" off the drink menu, which makes it Pabst Blue Ribbon time for the kitchen. Trust us, the love will come back to you when your food comes to the table. 2322 Boston St., 443-759-9360
Grille 620
Ellicott City Food and Drink: Grille 620 may be fairly new to the food scene, but its head chef, the Sardinian-born Fabio Mura, has major kitchen cred with 15-plus years spent in places like Sotto Sopra and Chazz: A Bronx Original. Luckily, owners Ali Sadeghi (whose daughter was born on 6/20) and former Raven Adalius Thomas gave Mura complete control of a menu that creatively combines modern American dishes, Asian inflections (look out for the togarashi ahi tuna served with orange-ginger sauce), and Italian influences. (We're dying to get our hands on the family recipe for gnocchi.) Service: We love that the staff is honest about what not to miss versus things you can skip. Vibe: Rustic and contemporary with whiskey-barrel wood, modern light fixtures, and a hip bar scene. Insider tip: You won't find it on the menu, but be sure to ask for the house-made limoncello. 11099 Resort Rd., Ellicott City, 410-203-0620
Hersh's
Riverside Food and Drink: Among the numerous gourmet wood-fired pizza spots that dot the local landscape, Hersh's is a standout. Naturally, it boasts excellent pizza—Neapolitan pies like the Tre Porcellini, a heady combo of sausage, guanciale, braised pork, and provolone. But it's nearly as well known for a bartending staff that turns out beautifully crafted cocktails and a kitchen whose offerings go way beyond pizza, including toothsome house-made pastas, antipasti like calamari fritti with pickled chilies and lemon-fennel yogurt, and entrees such as the fish Livornese and steak dal forno. Service: Servers and bartenders will make you feel as if you're part of the family here, happily sharing tips on favorite dishes. Vibe: The sleek industrial décor manages to lend a cutting-edge feel without sacrificing one bit of intimacy. Insider tip: To take the hassle out of parking in South Baltimore, use Uber. Hersh's will cover up to $10 of the fare. (There's valet on Friday and Saturday.) Save your receipt! 1843-45 Light St., 443-438-4948
Highland Inn
Highland New! Food and Drink: Brian Boston, co-owner and executive chef of The Milton Inn, opened this fine-dining hotspot after the $4-million renovation of a 1890s farmhouse. Since its opening last January, this Howard County space has continued to refine its modern menu of Continental classics. From the lobster-and-bacon mac-n-cheese (a best of Baltimore contender) to a fig salad with a delectable duck confit to expertly executed steaks and fish dishes, whatever Boston feeds us, we're happy to open wide. The exceptional wine list is also worth pondering. Service: Old-school civility and constant napkin re-folding are in full force. Vibe: With its emphasis on equestrian themes, the clubby scene reflects Boston's passion for riding. (He was the Maryland State Equestrian Champion for four years running.) Insider tip: For a less formal feel, sit on the delightful patio or grab a table near the bar. 12857 Highland Rd., Highland, 240-533-3055
The Iron Bridge Wine Company
Columbia Food and Drink: Oenophiles will be delighted with this Columbia wine bar's 300-and-counting bottles of good-value, small-production finds; its offering of 30 or so wines by the glass; and its on-premises wine store, where you can purchase a bottle for dinner at retail price. Food and wine lovers alike will appreciate how beautifully that wine pairs with the sophisticated small plates and entrees, among which we particularly loved a grilled Spanish octopus prettily plated on a bed of hummus, puréed olives, and oven-dried tomatoes; and a gorgeous entree of coho salmon over a fine sauce romesco. No wonder the place is always packed. Service: Knowledgeable servers will steer you toward the best wines in your price range, and are happy to answer questions about what goes best with your meal. Vibe: Cozy country getaway feel, like stopping at a turn-of-the-century inn for the evening, complete with fireplace. Insider tip: Specials every night—like the $38 three-course dinner on Sundays and Wednesdays—are worth exploring. 10435 State Rte. 108, Columbia, 410-997-3456
Jack's Bistro
Canton Food and Drink: When Ted Stelzenmuller (head chef and owner) and Christie Smertycha (general manager) of Jack's Bistro travel to other countries, they eat at places that are cheap and on the street—in other words, places that locals like. With its hearty, home-style cooking, this cozy Canton space offers the same crowd-pleasing vibe. At Jack's, you'll find everything from chocolate mac-and-cheese (work with us, it's delicious) to melt-in-your-mouth Guinness-braised filet mignon with bacon grits to spicy Somboon-style mussels. And whatever you order, be sure to take a beer flight. Service: When Smertycha hires servers, she recruits people who can talk up the menu, but also those who would make great dining companions—i.e., people with personality. Vibe: Completely casual. Insider tip: No need to fret over fighting for a place to put the Prius in Canton—there's free public parking right around the corner at Du Burns Arena. 3123 Ellicott St., 410-878-6542
Le Garage
Hampden New! Food and Drink: While the Hampden food scene is becoming a crowded one, Le Garage is the perfect addition to the 'hood with its modern take on French cuisine. With a lively bar area with a stellar list of stouts and ales and an on-point menu designed for munching (the clever tartines are a menu must) as well as more major meals, Le Garage personifies the new face of laid-back fine dining. Worth noting: Dessert abstainers should cave to the croissant bread pudding. Service: For many new restaurants, service can be the last piece in place—not so at Le Garage, where we've had nothing but top-notch tending to our table. Vibe: Park yourself in this darkly lit, den-like warren for a festive night out with friends. Insider tip: A taste of any beer on draft is available for free—all you have to do is ask. Also, a parking lot in the alley behind the restaurant takes the hassle out of Hampden. 911 W. 36th St., 410-243-6300
Linwoods
Owings Mills Food and Drink: Twenty-seven years ago, when the 'burbs were mostly a dining desert, Linwoods—with its impeccable nod to contemporary American cuisine—was an oasis. From a tenderloin salad with Gorgonzola vinaigrette to simple preparations of fish, we can say with certainty that every dish is a winner here. Even the crab cakes with corn pudding go down more memorably than most in this crustacean-crazed town. And while the wine list is worthy, the infused pineapple martinis are our Kryptonite. Service: Linwood Dame, a Culinary Institute of America grad who cooked for the Coast Guard, runs a tight ship, making sure his servers are menu-literate and always accommodating of special requests. Vibe: Crisp white tablecloths and Armani-showroom-inspired neutrals cast a spell of sophistication. Insider tip: For great dinner theater (and the warmest seat in the house), reserve a barstool on the grill line and watch the show. 25 Crossroads Dr., Owings Mills, 410-356-3030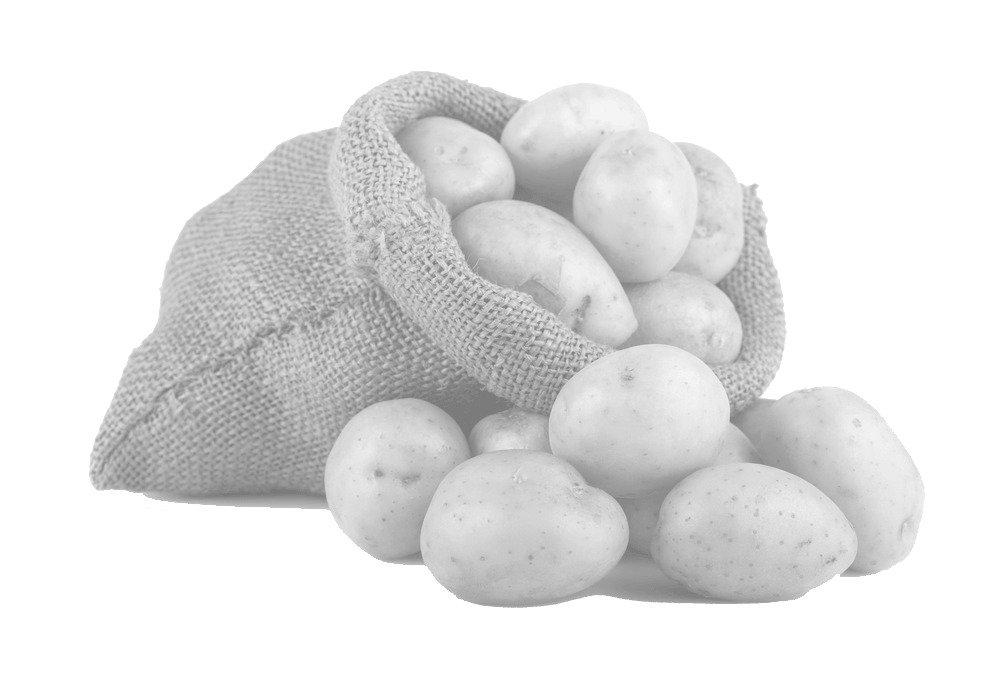 KITCHEN TABS
Just be glad you don't have to shop for these items yourself!
KITCHEN TABS
Just be glad you don't have to shop for these items yourself!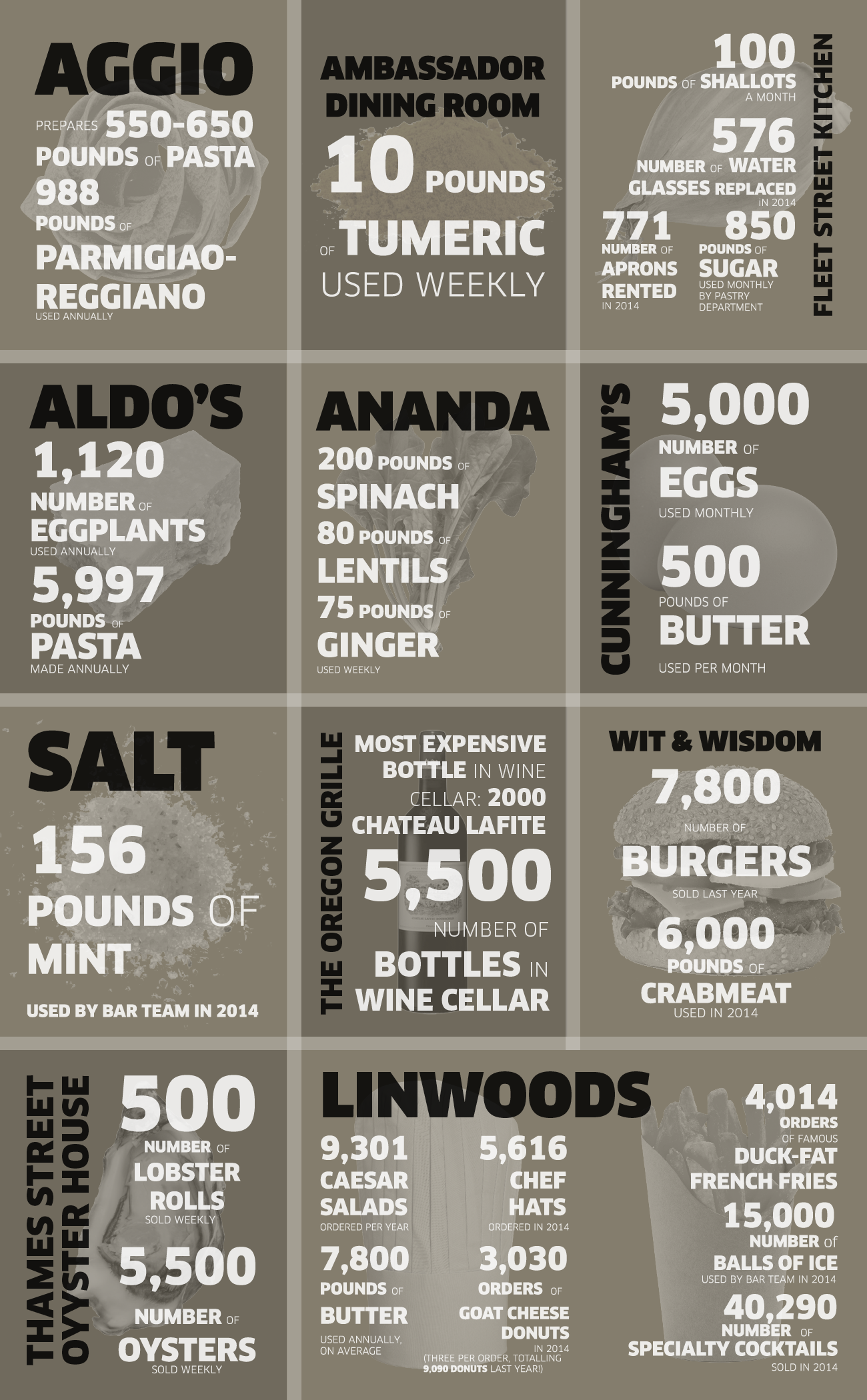 ×
Liv2Eat
Federal Hill Food and Drink: Since opening in 2012, Liv2Eat has had a few hiccups, including rumors of spotty service and a physical dispute involving co-owner and chef Kevin Perry and a customer. With all that in the past, it seems that the small, South Baltimore restaurant is now back to focusing on the food. All the attention has paid off with flavor combinations you won't find anywhere else, such as a refreshing Brussels sprout salad with toasted hazelnuts, apples, and bacon; barbecued shrimp with hominy grits; sweet Quahog clams baked with chorizo and herb butter; or a Creekstone flatiron steak with potato purée and spinach. We like a good redemption story. Service: Our server was fun and made us feel right at home. Vibe: The former row-house space with the open kitchen feels intimate and friendly. Insider tip: Deadheads note: The restaurant shows The Walking Dead on its TV above the bar every Sunday night. 1444 Light St., 443-449-7129
Maggie's Farm
Lauraville Food and Drink: Despite its unpromising location on a nondescript block of Harford Road, Maggie's is a culinary gem of inventive Southern-tinged comfort food. The mostly locally sourced menu (some of it from the restaurant's very own garden) features hearty fare lovingly prepared, like brined Berkshire pork chop in green chile sauce and Roseda steak with eggplant-miso purée. The standout crispy Brussels sprouts with guanciale, grapes, and saba makes eating your vegetables pure pleasure, and the excellent selection of artisanal cocktails assure that everything goes down easy in this near-perfect neighborhood hotspot. Service: Servers are sweet, friendly, and clearly happy to hawk the wares coming out of the hard-working kitchen. Vibe: The softly lit, rosy dining room manages to feel both homey and date-night special. Insider tip: Celebrate Sunday nights here with "Fat Sabbath," featuring a menu of Maryland fried chicken, Chesapeake oysters (including a luscious pan roast), and beer specials. 4341 Harford Rd., 410-254-2376
The Olive Room
Fells Point Food and Drink: We're thrilled to pieces that actor and activist Woody Harrelson stepped in to save this place from the auction block, especially after savoring the refreshed menu of Greek home-style favorites at this casual chic rooftop restaurant. We'd be hard-pressed to choose between the pristine seafood items—including the best grilled octopus in town—and meat dishes like lamb stew in tomato and wine sauce, but our favorite is the moussaka, delicate and hearty all at once, and pretty to boot. Go for a Greek selection from the exceptional wine list, and don't miss the baklava with ice cream. Service: The small staff feels like family, ready to meet your every need. Vibe: As befits a green space whose nearly every offering is organic, the place is spare and simple, with a killer view of the harbor. Insider tip: When the weather is warm, request a terrace table ahead of time—they go fast. 803 S. Caroline St., 443-681-6316
The Oregon Grille
Hunt Valley Food and Drink: When you order a rare cowboy steak at The Oregon Grille, it comes out gushing with juiciness and a beautifully red center. And when you need a perfect pairing wine, you're guaranteed to find it in the 27-page tome aka the "wine list." While the menu isn't overly adventurous or ever-changing, if a tried-and-true steakhouse (with all the accouterments such as garlic mashed potatoes and creamed spinach) hits it out of the ballpark every time, why mess with a good thing? Service: The staff treats you like a royal. Vibe: 19th-century farmhouse in blue-blood horse-country setting. Insider tip: Despite the button-down ambiance, linger long enough and you may find yourself making s'mores and taking shots of house-made Fireball with the bartender. (Don't ask us how we know.) 1201 Shawan Rd., Hunt Valley, 410-771-0505
Ouzo Bay
Harbor East Food and Drink: Last year we awarded this Greek gem a gold medal. That might have sold it short. Chef Mike Everd has the luxury of working with some of the freshest seafood available, and his charcoal-grilled preparation demonstrates an understanding of the quality of fish imported from around the world. Mammoth pan-seared sea scallops—served with roasted eggplant purée—pack a ton of flavor. And even the finickiest of eaters will love the grilled octopus, tossed with onions and red pepper in red-wine-and-caper vinaigrette. If they don't, find new dining companions—it's all a platinum presentation. Service: Skilled bartenders mix the drinks, professional servers handle the dining room, and gracious hosts ensure all of your needs are met. Vibe: Miami on the harbor, with a white and ocean-blue color scheme. Insider tip: There's an extensive cigar menu. Added bonus: In the warmer months, smoking is allowed on the deck after the kitchen closes. 1000 Lancaster St., 443-708-5818
Parts & Labor
Remington New! Food and Drink: What do you get when you cross a repurposed Remington automotive repair shop with an open hearth? You get Spike Gjerde's carnivore's den with almost every conceivable kind of cut and animal part. And while the menu showcases plenty of protein, veggies deserve top billing, too—from the griddled sweet potatoes lacquered with maple butter to stewed peppers with sour cream. Slake your thirst from the rigorous roster of boutique beers and a carefully calibrated cocktail list. Service: Every ingredient has a story and the servers (think principals in Portlandia) are eager to share their enthusiasm for the pedigree of every potato and the birth of every beet. "Right now, I'm geeking out over the fall vegetables," our server told us on a November visit. Vibe: Ground Zero for hanging with hipsters. Insider tip: Go with a group that likes to share (though vegetarian friends are best left at home). 2600 N. Howard St., 443-873-8887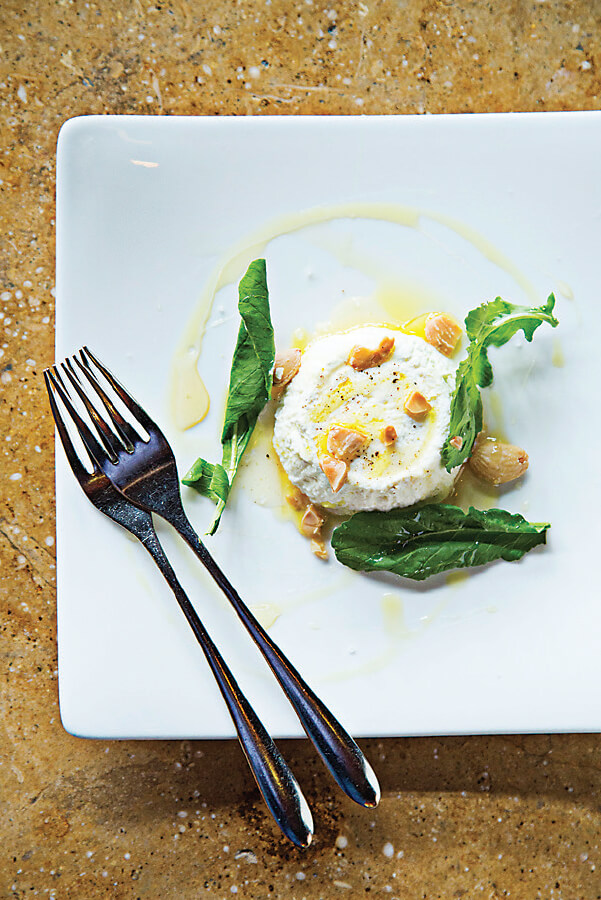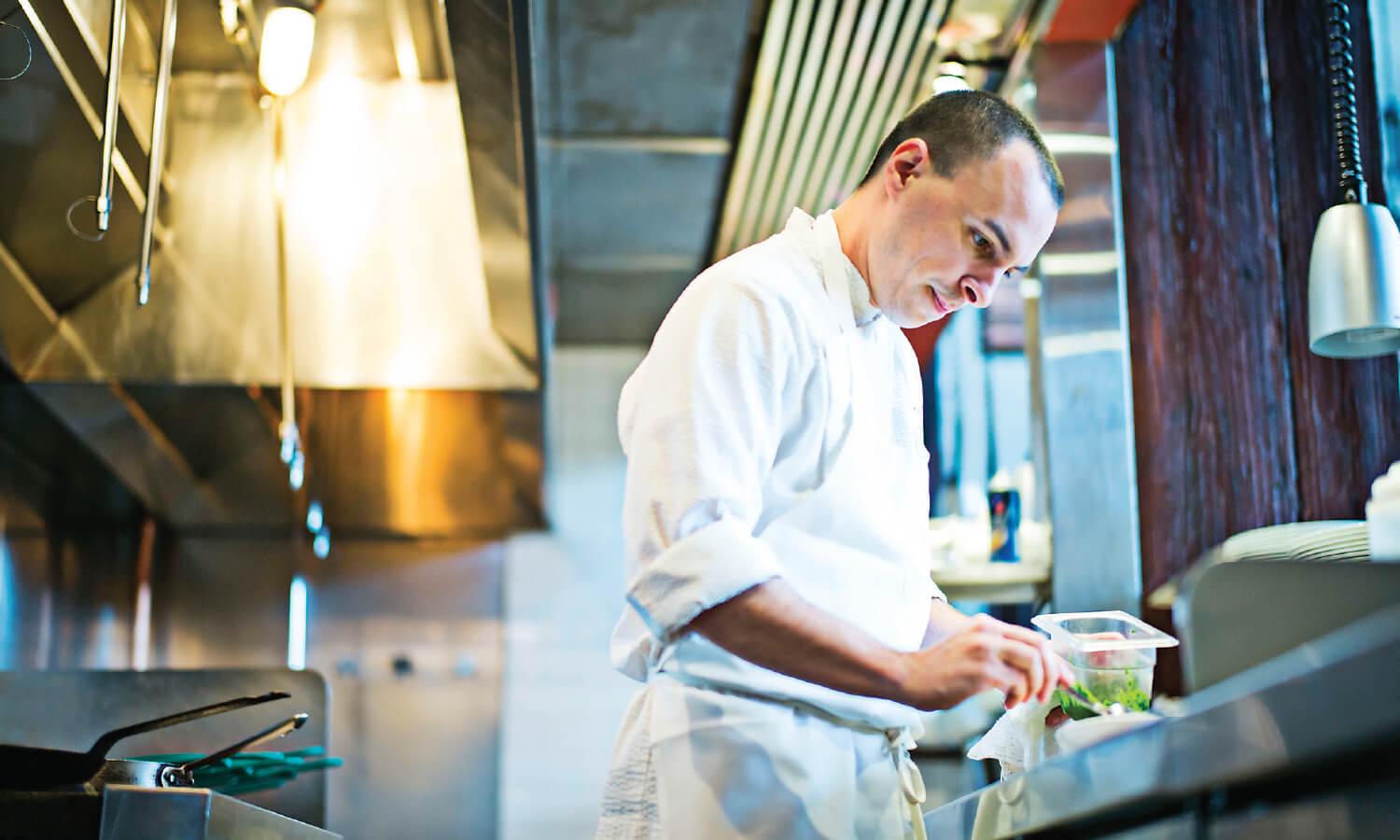 Pazo
Harbor East Food and Drink: For house-made pastas, Neapolitan pizzas, and wood-grilled seafood and meat dishes, Pazo is one of our favorite urban escapes. Open for more than 10 years now, Pazo seems better than ever with its new emphasis on the foods of Southern Italy. (Let us sing the praises of the house-made ricotta with honey!) And while the food is divine, we'd like to raise a glass of spumante to a wine list that will impress even the most discerning of oenophiles. Service: Owners Tony Foreman and Cindy Wolf seem to have a soft spot for hiring liberal-arts grads, which means that most servers know how to properly pronounce the Italian words on the menu. (Thus ending the debate as to whether a liberal-arts degree is actually worth it.) Vibe: Set inside a 19th-century machine shop, this sprawling space epitomizes European splendor and sophistication. Insider tip: Best place to perch is the second floor for a bird's-eye view of the action. 1425 Aliceanna St., 410-534-7296
Pen & Quill
Station North New! Food and Drink: This charming spot on the site of the legendary Chesapeake fills a real need for casual fine dining in a 'hood that's just starting to enjoy a renaissance as a culinary hot zone. Owned by the Karzai family, this newcomer dazzles with seasonal New American small plates (beer-steamed clams are the best we've ever had), a raw bar, and an assortment of well-executed entrees including a killer Roseda burger with a fried egg and bacon. Do partake in the wine list with all selections under $12 a glass. Service: Over several visits, we've had everything from a sassy waitress (chef Bella Kline's sister and Helmand's girlfriend) to a doting bartender who gave us instructions on reheating our leftovers. Vibe: Station North artsy. Insider tip: While the entrees are excellent, stick to the small plates— every one is a winner and the portions are ample. 1701 N. Charles St., 410-601-3588
Peter's Inn
Fells Point Food and Drink: Although 2014 saw the passing of Peter Denzer, the eponymous bar's original owner, this landmark continues on in high style, evergreen and eternally hip. Chef and co-owner Karin Tiffany's chalkboard menu changes weekly, but the quality of the soul-satisfying food is always top notch. If they're available, splurge on the seared foie gras with cherry-ricotta ravioli appetizer, try the entree of sea scallops on a bed of black lentils, and don't miss the Belgian chocolate pot de crème with coffee gelato. Service: Both servers and bartenders will make you feel right at home with a casual but highly competent air that bespeaks years of experience. Vibe: A quirky mash-up of biker-bar-cum-white-tablecloth-restaurant, the atmosphere is a big part of why you come. Insider tip: Peter's is small and wildly popular, and they don't take reservations. Arrive early and if you still can't cadge a table, the bar is an excellent place to hang out. 504 S. Ann St., 410-675-7313

Petit Louis Bistro
Roland Park Food and Drink: Through the years, we've moved through the menu at the lovely Louis—and it never fails to excite. From an onion soup so good we can't order it anywhere else to a roast chicken that fulfills our every food fantasy, we'd be hard-pressed to find better bistro food this side of the Seine. Rest assured you're in good hands here: The executive chefs at both Louis locations were schooled in the classics at the famed Culinary Institute of America. Service: Clearly, these servers have memorized the 90-page Foreman Wolf employee handbook and charming master of the maison (and a real-deal Frenchman, who never fails to say a proper "Bonjour!") Patrick Del Valle, greets you at the door and adds to the authenticity. Vibe: Roland Park meets Gay Paree. Insider tip: Save room for the celebrated cheese cart, featuring fromages (oh là là to the Brebirousse d'Argental) you won't find elsewhere. Two locations, including 4800 Roland Ave., 410-366-9393
The Prime Rib
Mt. Vernon Food and Drink: The dark stretch of Chase Street that has housed the entrance to the original Prime Rib since 1965 isn't exactly beckoning. But take one bite of the restaurant's namesake and you'll see why, after 50 years, The Prime Rib is an institution. Precision preparation is a staple of not only the juicy roast prime rib signature split cut, but of the other steaks and seafood items on the menu, as well. Typical steakhouse sides are given atypical care here. To wit: the massive potato skins taste like the most potato-y chip you've ever had. Service: Waiters have a perfect sense of timing, never interrupting a conversation or delectable bite. Vibe: Everything is soft: the cushions of the chairs, the pianist's gentle notes, and the fork-tender filet. Insider tip: While jackets are no longer required for men, they are de rigueur on Saturday nights. 1101 N. Calvert St., 410-539-1804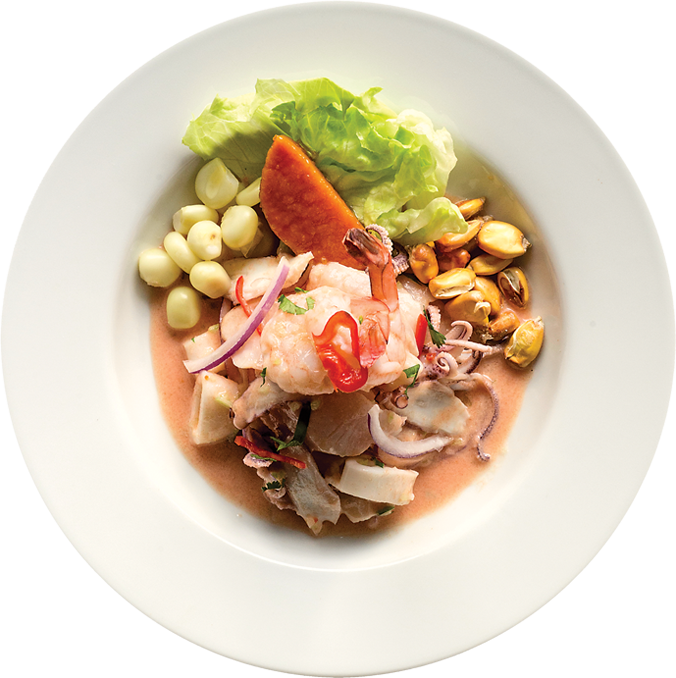 Puerto 511
Downtown Food and Drink: With its dollhouse sized dining room, this Peruvian BYOB newcomer along a gritty stretch of Clay Street couldn't be more under the radar. But the food is off the charts: One plate of the ceviche clasico, billed as the "best ceviche in Baltimore ever," and you'll be well on your way to total fish bliss. Don't stop there. Consider the glorious chaufa (a cross between fried rice and paella with shrimp, octopus, squid, eggs, soy sauce, and plantains) or the handmade tamale with shrimp and criollita. It's all muy bueno. Service: Caring and confident. On a recent visit, our server took charge by bringing out a dish we didn't even order, but he thought we'd like. (We were wowed.) Vibe: Homey and a place where interacting with chef Jose Victorio Alarcon is encouraged. Insider tip: If you like eating out alone, this is the place to do it. On a recent visit, three diners were flying solo. 102 Clay St., 410-244-8837
Salt
Butchers Hill Food and Drink: Hard to imagine now, but when Salt opened its doors in 2006, its menu was considered daring in our otherwise gastronomically tame town. (They practically invented duck-fat fries.) Nine years later, with chef Matt Smith at the helm, this Butchers Hill stunner continues to make bold choices—and it's still paying off. The signature foie gras and Wagyu beef sliders deserve headliner status, and other entrees, such as a spice-rubbed black cod and a ginger-braised pork shoulder on a bed of spaetzle and Brussels sprouts, are just as impeccable. Salt has a robust roster of wines—but don't overlook the equally thoughtful list of cocktails and beers. Service: Seriously impressive. Our server even brought over a charger when our iPhone was low on juice. Vibe: Like a hip wine bar straight out of the movies with neon green lights and exposed brick. Insider tip: Salt's owners will move their own cars for diners who are really in a parking bind. Rule of thumb? Circle around the block twice and then call them. 2127 E. Pratt St., 410-276-5480
Sotto Sopra
Mt. Vernon Food and Drink: Before opening Sotto Sopra, executive chef-owner Riccardo Bosio (who hails from the Lombardy region of Italy) had quite the colorful career—from working as chef for officers during the Bosnian War to a sous chef position on The Star Princess cruise ship to acting as a private chef for the Italian ambassador in Washington, D.C. All those experiences paid off, and his worldly background is on full display at this contemporary Italian restaurant where dishes such as the fall-off-the-bone osso buco and a rich lobster-brandy ravioli dazzle. Service: Servers are friendly and attentive but also good at reading social cues and are never overly chatty or intrusive. Vibe: A historic Mt. Vernon townhome with high ceilings provides a romantic yet lively setting. Insider tip: Stop by for monthly Sunday Opera Night and enjoy some Puccini with your pasta. 405 N. Charles St., 410-625-0534 THE SECRET LIFE
OF VALETS
The Secret Life of Valets:
Car Parkers Tell All
---
While parking cars for a living might not seem like something to get revved up about, there are definite perks to the profession. "I'm from the Midwest and the fanciest car I'd ever seen was a Corvette," says former valet operations manager Colby Richison, who oversaw the valets for the Foreman Wolf group. "I never dreamed that I'd get to drive one."
That being said, joy riding is not part of the job, though moving quickly on foot is a must. "The life of a valet is not Ferris Bueller," says Richison, referring to cinema's most famous joy rider. "It's not worth the risk. The best part of the job is that it's the easiest exercise you'll ever get. Depending on how much you hustle, you're getting paid to run."
Charleston valet Eric Owens, who put himself through Goucher College in part from tips made on the road, says a valet can make or break a meal. "The valet is the first and last person our guests see," he says. "And no matter how great their meal was, if we lose their key, it's a total buzz kill." And while Owens, who jokingly calls himself a "mechanical operations relocation expert" estimates that he's parked countless Bentleys, Lamborghinis, Ferraris, and Rolls-Royces in his 13-year tenure as a valet, his favorite car to park is a 2004 Honda Civic with an automatic transmission. "It's so easy to park," says Owens. "They're all the same size and shape, and you know what the gas pedal is going to do."
Tips, on the other hand, can be less predictable. "Sometimes people look in their wallets, and they realize they don't have any cash," explains Owens. "I had one customer in a Jeep Wrangler, and he apologized as he looked around his car. He came out with a Barnes & Noble bag and handed me a copy of The DaVinci Code." Valet captain Will Muller of the Bagby Restaurant Group has had to work for his tip in unexpected ways. "My best tip was from a guy who went through the different denominations of bills in his wallet and asked me what president was on which bill. If I guessed correctly, I got that denomination of bill. I wound up making $36."
×
Tapas Teatro
Station North Food and Drink: One of Baltimore's first tapas restaurants has been serving its sophisticated small plates since 2001. The menu is divided into six categories (meats, seafood, etc.), and one dish from each makes for a fulfilling meal for two. Among the consistent winners are huevos sortidas: boiled eggs topped with shrimp, smoked salmon, and anchovies and croquettes de pollo : spicy chicken croquets. The bartenders created many of the tasty cocktails. (So Station North.) A gin and tonic with Alaskan gin, premium tonic water, and juniper berries disappears in no time. Service: The staff is savvy but keeps it casual. Don't hesitate to ask for recommendations on what, or how much, to order. Vibe: Eclectic, with a crowd that varies depending on what's playing at the adjacent Charles Theatre. Insider tip: Have your server pour your drink into a to-go cup and tip it back in the theater. It's a perfectly kosher move, and will make a comedy that much funnier. 1711 North Charles St., 410-332-0110
Thames Street Oyster House
Fells Point Food and Drink: The meticulously prepared seafood at this Mid-Atlantic and New England-inspired row-house restaurant hits the spot any time. Enjoy a lobster roll (succulent, hot tail and claw meat stuffed into a buttered bun) and masterfully mixed cocktail for lunch in the courtyard. Stop in after work for Maryland crab soup (with short rib!) and some raw oysters at the bar. Sit in the upstairs dining room for a more formal dinner of lobster mac-and-cheese followed by Atlantic wahoo (caught in Florida) or Rhode Island rockfish. Service: On a recent visit, our server was so in tune with our needs, whenever we turned our heads she already was en route to our table. Vibe: The waterfront setting in Fells Point looks and feels like it would fit perfectly in Massachusetts or Maine. Insider tip: Fish arrives daily and no seafood is frozen with the exception of some shrimp. 1728 Thames St., 443-449-7726
Tio Pepe
Mt. Vernon Food and Drink: For 47 years now, Tio Pepe has given us authentic Spanish cuisine. Clearly, Tio's is doing everything right, from the heavenly paella laden with fruits of the sea (totally worth the 25-minute wait, especially when you're drinking the sangria) to the wildly flavorful Zarzuela de Mariscos Costa Brava (shellfish in a sherry sauce), and a wonderful selection of roasted and grilled meats. We've added a reminder to our iPhone to order beef tenderloin with béarnaise for a future visit. Service: The attentive staff is color-coded by tuxedo jacket: Red equals waiter, blue means food runner, and yellow signifies busboy. All exemplify teamwork. Vibe: A dimly lit bungalow with Spanish art and hand-painted plates. Insider Tip: Go for lunch. Same great menu and service, and more time to linger since no one is giving you the hairy eyeball while they wait for your table. 10 E. Franklin St., 410-539-4675
Verde
Canton Food and Drink: One of only a few real-deal Neapolitan pizza places in the city, Verde impresses with its extensive menu of salads, wood-fired pizzas with house-made mozzarella, and massive calzones. Start with the antipasti with salty prosciutto di Parma, and then consider the calzones (with ingredients like prosciutto cotto and hot soppressatta), which are as good as any you'd get in Italy. And though navigating the pizza menu can be overwhelming, go straight for the Pistacchio e Salsiccia with pistachio pesto sauce and sausage. You can thank us later. Service: Our order arrived in a New York minute. Vibe: Communal tables, Edison light bulbs, and a marble bar. In a word: modern and bustling with Canton regulars (read: millennials) and young families. Insider tip: Any of the regular pies can be made with a gluten-free crust. 641 S. Montford Ave., 410-522-1000
Vin 909
Annapolis Food and Drink: This charming Eastport "winecafé," as it calls itself, is as beloved for its brick-oven pizzas as it is for its accessible wine list featuring varietals, both popular and lesser-known, from around the world. Chef Justin Moore's thin, crisp-crust pies feature innovative topping combinations (the Frijole includes black beans, country ham purée, jalapeños, house-made mozzarella, crème fraîche, and bacon) and the perfect balance of flavors. You can also taste each ingredient working well together in dishes like shrimp puttanesca pasta, with house-made basil spinach fettuccine. The menu changes seasonally, but the quality does not. Service: Co-owner/sommelier Alex Manfredonia is quick to offer a wine recommendation, a taste, or a solution to any food allergies a customer might have. The rest of the staff follows suit. Vibe: A cool friend's house. Insider tip: Customers line up as early as 4:30 p.m. in anticipation of dinner service. 909 Bay Ridge Ave., Annapolis, 410-990-1846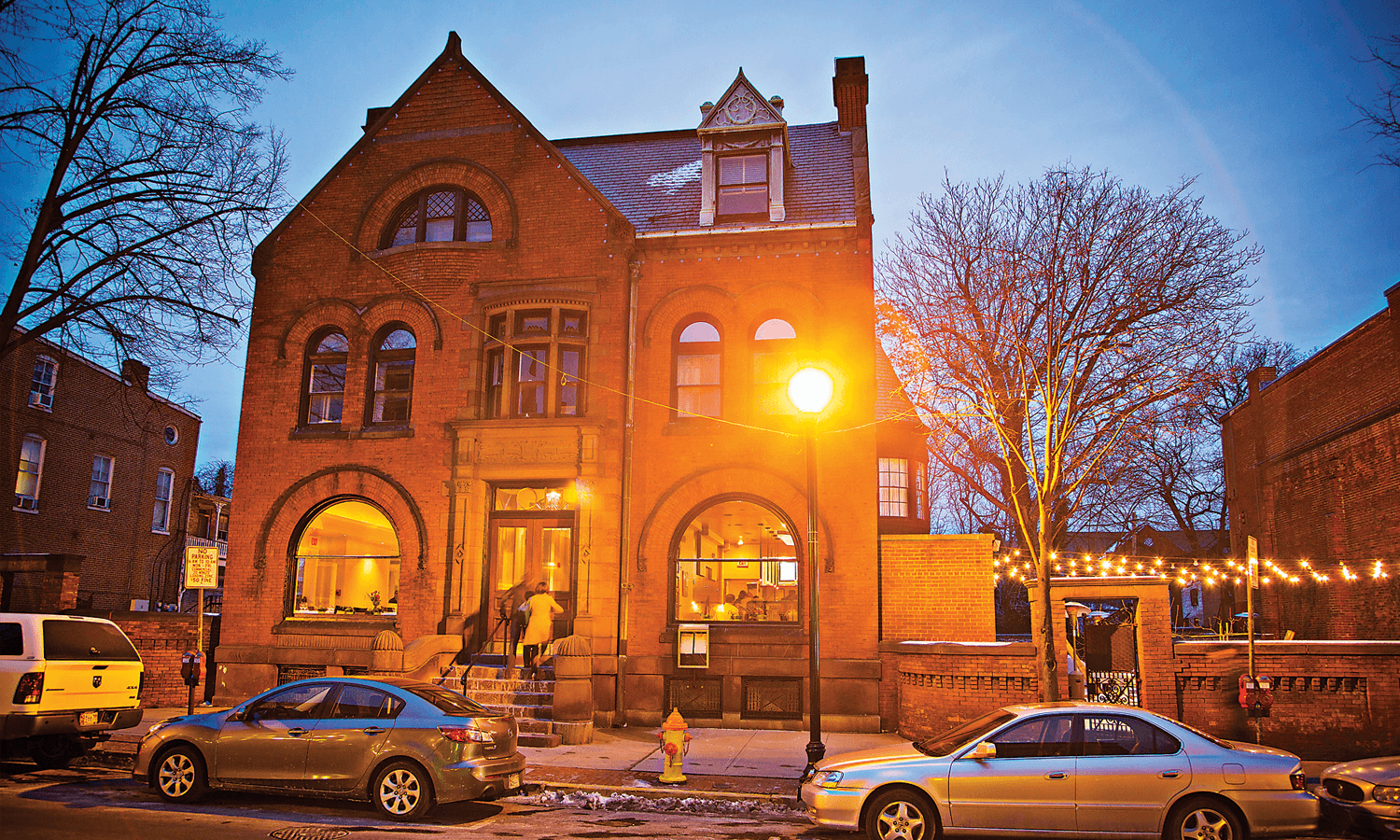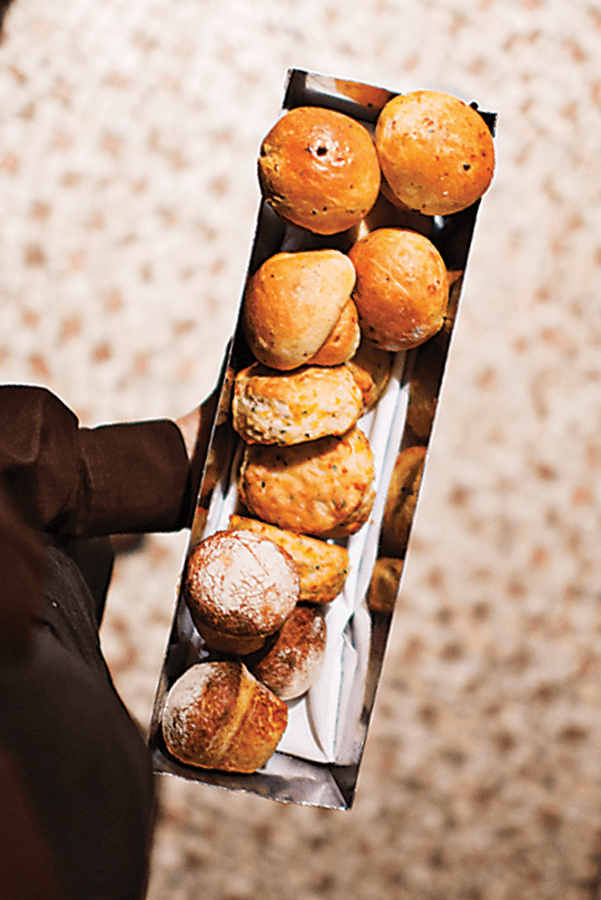 Volt
Frederick Food and Drink: Top Chef runner-up Bryan Voltaggio's seasonal New American charmer is total foodie heaven, with an emphasis on techniques—Greek yogurt gets torched, tahini is flash-frozen—and completely of-the-moment flavor profiles. Carrot cassarecce (pasta twists) with chanterelle mushrooms and coffee foam and tender ravioli filled with butternut squash, white chocolate, egg yolk, and frozen shavings of foie gras are just a two examples of Volt's kitchen sorcery. Even the French-press coffee is in a league of its own. (Ask for a sample of beans to go.) Service: Suited servers deliver picturesque plates that arrive with Swiss-watch timing. Vibe: Set inside a majestic, modernized 1890s brownstone, you'll feel like you're in an art museum—where eating is allowed. Insider tip: Book "Table 21" for 21 courses and a front-row seat to the performance art that unfolds in the gleaming open kitchen. 228 N. Market St., Frederick, 301-696-8658
Wit & Wisdom
Harbor East Food and Drink: With the closings of Pabu and LaMill in the Four Seasons last summer, Wit & Wisdom executive chef Zack Mills is one of the last chefs standing, and he continues to make Michael Mina, his Michelin-starred boss, proud. Whether you're craving a perfectly prepared piece of wood-grilled Chesapeake rockfish served with kushari, shaved fennel, and frisée; a carefully constructed heirloom beet salad with Monocacy Silver goat cheese, carrot terrire, pistachio tuile, and citrus vinaigrette; or a less fussy turkey burger, you're in very good hands here. Service: Wit & Wisdom's servers uphold the hotel's five-star status. Vibe: Upscale tavern ambiance with Instagram-worthy views of the harbor and one of the prettiest patios in the city. Insider tip: Wit's happy hour is one of the best bargains in town with cut-rate cocktails and snacks including wood-fired meatballs and Maryland blue crab deviled eggs. Sit at the stunning bar or in the luxe lounge area. Four Seasons Hotel Baltimore, 200 International Dr., 410-223-1456
Woodberry Kitchen
Woodberry Food and Drink: Plenty of places in town tout their locavore leanings, but Woodberry Kitchen is Charm City's ground zero for the farm-to-table trend. Owner Spike Gjerde, a James Beard Award finalist and as hands-on as they come, takes a monastic approach to sourcing (even foraging for ingredients such as mushrooms and edible flowers), with almost all items coming from as local a provenance as possible. The only downside: Don't get overly attached to any one item—they come and go as dictated by Mother Nature. Handcrafted cocktails are also part of the draw. The new Mother Mule (house-fermented ginger kombucha, organic vodka, and ginger juice!) should have its own fan page. Service: Woodberry's plaid-loving servers look straight out of central casting and are great at spouting their passion for the plates. (Who knew Bibb lettuce could sound so transformative?) Vibe: Down on the (fancy) farm. Insider tip: Get thee to OpenTable STAT! Woodberry has one of the most coveted tables in town. 2010 Clipper Pk. Rd., 410-464-8000