1. The perfect preseason drive.
The opening, 16-play, 80-yard, touchdown-scoring drive to start Thursday's win over the New Orleans Saints was a thing of beauty. Flacco hit on 5 of 6 passes and running back Lawrence Taliaferro ran decisively and hard, ultimately punching it in on fourth down. When back-up QB Matt Schaub put the Ravens up 14-0 with a TD to former River Hill standout Michael Campanaro, we rested easy that new offense coordinator Marc Trestman has things under control. The icing on the cake was third-string Bryn Renner rushing in the winning touchdown. When do we play Pittsburgh?

2. 'Brother Lo,' Roenicke, Mora Voted into O's Hall of Fame.
It's fitting that Orioles Magic platoon partners John Lowenstein and Gary Roenicke will be inducted into the team's Hall of Fame together today. We're also thrilled that Melvin Mora, who starred during some pretty lean years—and ranks among the team's all-time leaders in several offense categories—is going in, too. Long-time scout Fred Uhlman Sr. will also be inducted. He spent 46 years in professional scouting, including the last three decades with the Orioles. The only downside is that the colorful Lowenstein—known as 'Brother Lo' during his playing days in Baltimore—won't be in attendance. He apparently remains unhappy with the way his relationship with the team ended and has been reclusive in recent years. Nonetheless, here's hoping the O's remember they're supposed to win on nights like this.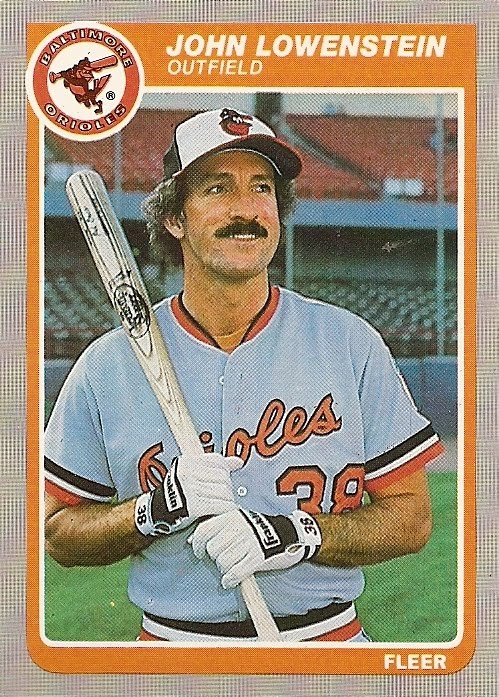 3. Yes, is the answer.
Frankly, we're tired of the "elite" question about Flacco. Joe Cool has more than demonstrated his talent and mettle in big games, including putting the Ravens on his back during their playoff run to their last Super Bowl title. Yet, pro football observers still ask the question, "Is Joe Flacco an elite quarterback?" Exactly, who would they prefer to take into Pittsburgh or New England to win a big game? That said, we couldn't help but love the sign that was held up after the recent GOP presidential debate putting forth that very question. It somehow managed to both put both the Flacco "controversy" and the political media's obsession with the early presidential silliness into context.
4. The mustache that 'crushed' the American League. Briefly.
You know the story by now. The O's Chris Davis grew a bushy throwback 'stache recently—one blogger suggested he looked like a 19th-century railroad worker who might be found nailing down spikes around Camden Yards—during his August hot streak. Baseball being baseball, he couldn't shave it off, of course, until his bat cooled. Which it did, along with everyone else's in Wednesday's no-hit loss to Seattle. Alas, and some will say thankfully, the razor came out.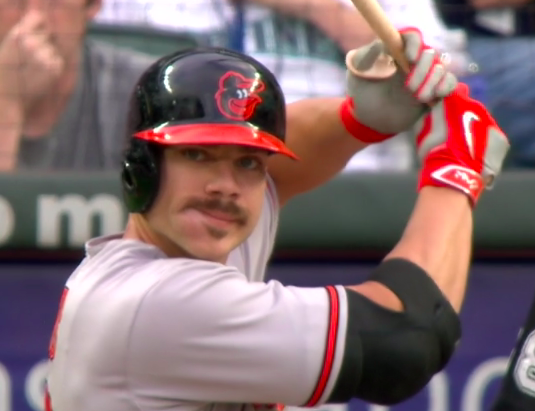 5. Steve Smith announces retirement.
The feisty wide receiver quickly became a fan favorite last season and is being counted on again to do big things this season. But at 36, we understood his time in Baltimore would be brief: "If it's going to be the end, this would be the best place for it to end." Well said, No. 89. We think one more 1,000-yard receiving season and a Super Bowl title would be enough to send Mr. Smith to Canton.
---
---