Happy Hunting
Before you and your credit card mount up for the chase, check out this primer on serious antiquing in Baltimore.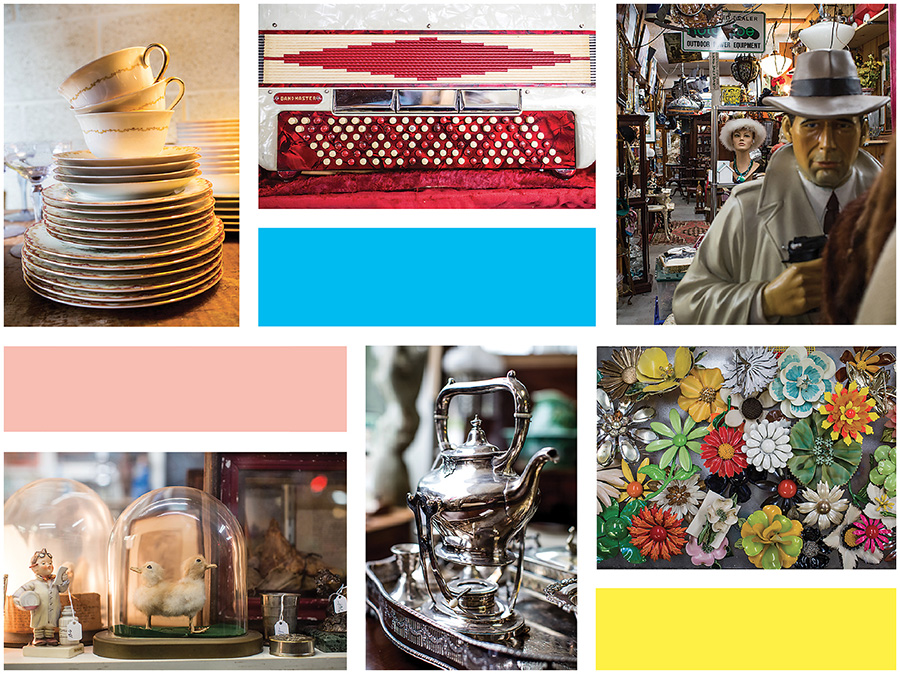 First off, let's get our terms right: People loosely use "antiquing" to mean shopping for anything not new that they take a fancy to—basically something sans wrapper that didn't just get off the boat from some sweatshop in China.
But in our guided tour of local purveyors and purchasing pitfalls, we're using the term in the way the experts define it: any object that's more than 100 years old.
So, to clarify: The 1914 Colonial-revival-style table in the Maryland State House'sGovernor's Reception Room? An antique. An original copy of Baltimore magazine from its founding year in 1907? Also an antique. But, sorry, your mid-century American furniture doesn't quite make it, even if it was built before you were born. To the pros, it's just used brown furniture that you happen to like (even if it is oddly hot right now). The fact is, most shops hanging out the antiques shingle don't have many true antiques. They instead carry furniture, memorabilia, and collectibles purchased at yard sales, auctions, and estate sales that can then be marked up 100 percent or more—everything from toy soldiers and Pez dispensers from the childhood of some baby boomer to a standing Tiffany-esque lamp from the 1940s. But sorry, it's still not 2040 yet: If you buy that lamp, you need to hang onto it for 25 years before you own a real antique. (For clarity's sake, there are some exceptions to the "antique" rule. Get an authenticated document signed by any 20th-century president or historical figure for a reasonable price, and you've scored. Signed artwork by well-known and preferably dead artists is another exception.)
With all this in mind, we've divided our so-called antique stores into three categories, with selected examples of each store type: places carrying mostly true antiques that are relatively rare, in good condition, and exhibiting fine craftsmanship; the mixed bags, where the 200-year-old Colonial-style lowboy is sitting next to a steel file drawer that could have been a prop in Mad Men; and the "junk joints," which carry mostly, shall we say, attic rejects (albeit some that are fun and can be repurposed).
Let the antiquing begin.
---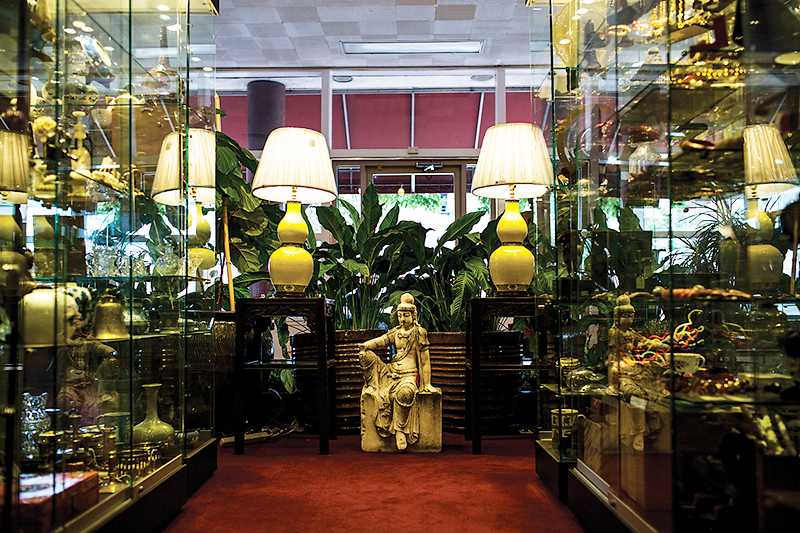 ---
Few would argue that Howard Street's Antique Row has seen better days, but there's still good reason to go, and the number one destination should be Dubey's Art & Antiques (807 N. Howard St., 410-383-2881). In Philip Dubey's shop and the connected Antique Row Stalls, a 20-dealer collective space he also owns, you'll find scads of period American and European furniture, artwork, books, and lots of silver and glass trinkets. But Dubey has made his name in the marketplace with his exquisite collection of Chinese export porcelain. The record-setting piece in the shop? How about a Hong bowl depicting the porcelain factories of Canton for $125,000? (That's Canton, China, after which the Charm City neighborhood was named because of all the trading ships that came there from China starting in 1780s.)
Dubey's scores a 9.5 for authenticity: "100 percent of what's in my shop are antiques," he says. That includes American furniture (with a cutoff date of 1820), plus art work. (Okay, not all the art is antique.)
"We vet what goes in the [adjoining] Antique Row Stalls, too," says Dubey. "I'd say it's 75 percent antiques, and includes children's books, china, silver, art, a collection of religious items, English Staffordshire and Delft Dutch pottery, glassware, and country furniture, as well as Chinese porcelain made for the southeast Asian markets such as Thailand and Cambodia."
But also be sure to put enough in the parking meter to visit a few other prime spots on the strip. For silver addicts, there's the Imperial Half Bushel, with some stunning pieces from Kirk-Stieff, Samuel Kirk, Andrew E. Warner, and other once-famous but now-defunct industry leaders. Sure, the popularity of silver has waned some since your grandmother's day (thanks to new homes with no dining rooms, stainless-steel utensils, and that whole silver-cleaning ritual now that the maid got laid off). But it's still beautiful stuff that merits a look. Also worth the trip is the neighboring 20th Century Gallery (ceramics, art, home décor) and E. A. Mack (mostly furniture). And just around the corner is R. Mark Mitchell, specializing in antique clocks and repairs. (Call first.)
WITHER THE ANTIQUE SHOWS
JARGON JUNGLE
Want to get even more persnickety about the definition of "antique"? We can oblige: Antique: 100 years old or more. Period Antique: Some dealers use this to mean 200-plus years old, while others say it merely refers to an antique from a specific period, like Empire, Louis XIII, Victorian, etc. Vintage: 50 years or more. Bench-made: A hand-crafted reproduction. For instance, a chair handmade in the 1920s in the Chippendale style. Second-hand: Less than 50 years old and, well, caveat emptor.
WITHER THE ANTIQUE SHOWS
Over the years, Baltimore has lost a lot of its premier antique shows, including the Hunt Valley Antiques Show, the Maryland Historical Society Show, and The Baltimore Museum of Art Show, which means fewer dealers bringing high-quality items to the metro area.
"We've really lost a lot of caché that we had with those high-quality shows," says Charlene O'Malley of C.H. O'Malley Antiques. "Now, the best dealers go to Philly and New York."
But we've still got the Baltimore Summer Antiques Show (Aug. 20 through 23) at the Convention Center, right? Well, yes, but there's a catch.
The shows that O'Malley mentioned were what are called "vetted": The organizers have very strict rules regarding what booth renters can bring to the show. Items must be accurately marked as to their origin and date of manufacture, an effort to protect the "antique" definition. Organizers of these shows have been known to patrol the booths like religious police, actually forcing dealers to remove an item from the show that doesn't cut the mustard.
The Baltimore Summer Antiques Show, on the other hand, is not considered by dealers to be vetted: The rules regarding merchandise are rather loose. You could see anything from Elvis posters and baseball cards from the 1990s to 1960s furniture.
Which isn't to say there aren't real antiques for sale—there are. It just means the buyers have to be a lot more wary about what they're paying for.
Possibly our favorite destination is "Best of Baltimore," winner C. H. O'Malley in Mt. Washington (1501 Sulgrave Ave., 410-466-0606). The stuff in here is a feast for the eyes of anyone who appreciates Old World craftsmanship. What really sets it apart, though— aside from the astute buying choices made by 25-year-plus antiques veteran and owner Charlene O'Malley—is the condition of these 18th-, 19th-, and early 20th-century pieces, including furniture, oil paintings, antique rugs from estates, lamps, mirrors, clocks, porcelain, and silver. Unlike some shops where you have to pick through a cramped space packed to the rafters with this and that, her collection is artfully staged, almost like a dozen mini-living rooms in the Smithsonian, making it much easier to spot and inspect something that catches your fancy.
You want rare? She has that: How about a 1915 custom-made oak English secretary with leaded-glass cabinets and lots of sneaky drawers and shelves? Valuable? How about an unusual Virginia-made Sheraton banquet table (it's huge) from 1830 made from a single mahogany tree (so the grain on the leaves matches). Yours for only $14,500. (We researched the price—it's actually quite fair.)
And speaking of prices, this is a pretty good time to buy, says O'Malley.
"Because the market has changed and there are fewer buyers, sometimes I'm selling things now for what I used to buy them for, so people are really getting a tremendous value."
Also worth a visit: Lenis Barney's Hunt Valley Antiques (10844 York Rd., 410-628-6869), located on what's left of Cockeysville's antique row, has some excellent pieces. There are valuable sideboards (including an 18th-century Hepplewhite-style bowfront chest for $3,800); a number of 20th-century Potthast pieces good enough for the Colonial-era governor's mansion; china, glassware, silver, and fine linens (a set of Teddy Roosevelt's sheets, anyone?); and antique brass fireplace goodies, as well as art.
And she's a great resource: Says, Barney, "If we don't have it, we'll tell you where to find it."
Another A-lister is Tim Naylor, who operates Naylor Antiques (410-484-0133, [email protected], by appointment) out of his home in the Greenspring Valley, and has 18th- and 19th-century art, furniture, clocks, and mirrors.
Also noteworthy is Dan Garfink's French Accents (3600 Roland Ave., 443-465-2715, by appointment only), which has furniture and objects in a range of styles up to 300 years old from Baroque and Empire to Louis XV and Louis XVI.
Even if a store has some nice pieces obscured by things of questionable value or rarity, there's still the thrill of the hunt to be had. And one example of a place with a fun mish-mash of goods is Charlotte Elliott and The Bookstore NextDoor (835 & 837 W. 36th St., 410-243-0990), where the items reflect advice from owner Charlotte Hays Murray's great-great-grandfather: "Buy what you like." From a collection of 19th-century Imari dishes that reminds her of the years her great-grandmother, Ida Hays, lived in Kobe, Japan, to African masks and other tribal art inspired by her father's personal collection, Charlotte Elliott's treasury is diverse, yet carefully curated.
Open since 2003, the adjoining shops stock items ranging from monogrammed sterling-silver calling-card holders and cigarette cases to museum-worthy pre-Colombian artifacts and antiques. While some antiques are priced for true collectors (in the five figures), the casual browser will enjoy the vintage children's books from the early to mid-20th century and a collection of wearable vintage hats and dresses in the basement.
---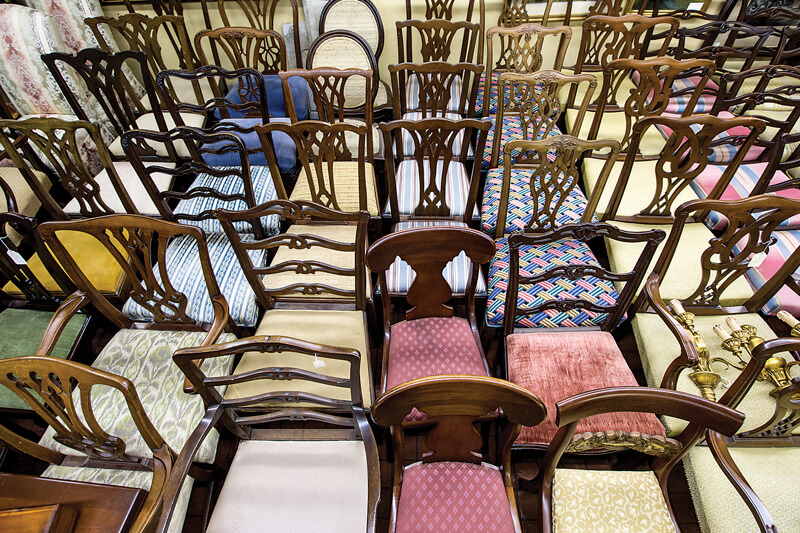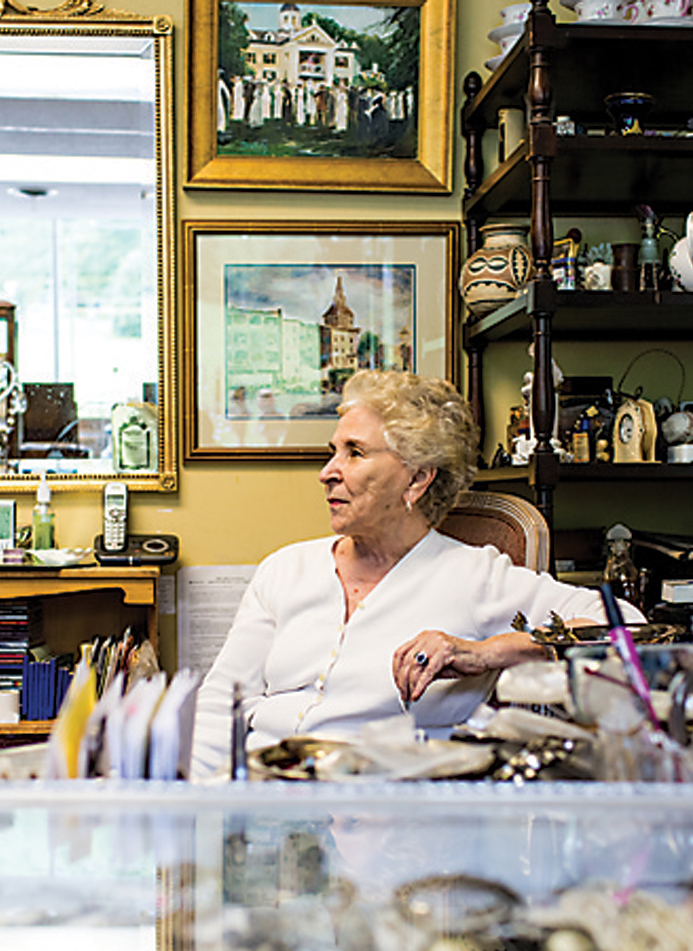 ---
Another shop with an interesting mix of old and nearly old stuff is Brindley & Co. Antiques (10828 York Rd., Cockeysville, 410-666-7790), just spitting distance from Hunt Valley Antiques. Owned by 37-year antiques veteran Ruth Ann Brindley, it includes the wares of five dealers, each with different sorts of stuff, from baseball cards, stained glass, and old wicker chairs to furniture and lamps. They also have some fixation with privacy screens from yesteryear, which they use to separate the various dealer areas, but, yes, they're for sale, too. Then there's the usual silver, china, garden décor, iron furniture, and artwork. Hey, they even have a jewel-bedecked, bright yellow belly dancer's dress in perfect condition. (Good for rekindling that old-marriage flame, right? Only question now is which one of you will wear it.)
HOW LOW CAN YOU GO
HOW LOW CAN YOU GO
So you see an item you just must have but you think it's overpriced. It's time to barter.
First, consider that there are three values to, say, an English wooden chair from the 1800s: There's the auction price (what the dealer likely bought it for), there's his price to you (multiply times two or three), and then there's what it's worth to you.
The shop owner wouldn't be in business for a month if he didn't have a substantial markup. Remember, he might not make a sale all day. And that means wiggle room on what you end up paying. While there's no call to insult the dealer's intelligence (no, he won't take $100 for it), it's reasonable to start by offering 25 percent less than he's asking. You never know: It could have been sitting there for years, unsold. In the end, though, you should be able to secure some break, even if it's just 10 percent. And if they refuse to barter, politely activate the tingling door bell by heading for the exits.
TIPS

TIP NO.1
Beware of Fakes
"They're everywhere in every form," says Maureen Winer. "Is the item of the period or a reproduction? Examine photographs and marks carefully. Are damages and condition reports thorough, and what repairs have been made?"

TIP NO.2
Obtain Proof

Read the terms of the sale. Look for a "certificate of authenticity" from a reputable organization, such as those used for sports collectibles. For high-value items, pay an independent expert such as an appraiser or authenticator to personally examine the item on your behalf before purchasing.

TIP NO.3
Is it Real
What do dealers or experienced buyers look for to verify that something is really antique? "Period and style, construction methods including type of nails and tools used, finishes and patina, repairs or incorrect replacement parts that might have diminished the piece's value, and originality of pulls and knobs are all important clues," says Fred Winer.

TIP NO.4
Know the Source
Do your homework——especially when buying antiques online. Research the dealer you are buying from. Are they knowledgeable about what they are selling? How long have they been in business? Do they belong to dealer, appraiser, or auction associations?

TIP NO.5
Look Closely
"We look for stamped, incised, or paper labels, serial numbers, signatures, historical references or documents, and even evidence of past bug infestation in wood," says Fred Winer. "Those are just some of the many things an appraiser examines in order to determine whether an item is an antique."

THE MIXED BAGS
There's a smattering of true antiques, too, like a really nice walnut plantation desk from the 1860s. And the prices are quite reasonable: Go to the lower level (basically a basement packed with weird stuff) and you'll spot a pretty cheap find that would make a great conversation piece: A walnut parlor organ from 1870 for a mere $300. We're not sure you can still do a totally in-tune Phantom of the Opera impression on it, but it looks to be in perfect condition. Perhaps the fact that it's been there for a while explains the price. "Not everyone wants a parlor organ," jokes Brindley. "It doesn't fit into everybody's décor."
As many other dealers have folded around the region, why has Brindley hung in there? "Because we love it, that's why we're still there, continuing to work together with the five dealers to keep the shop open," she says. "For us, it's a passion, and we haven't resorted to selling non-collectible things like new décor merchandise to supplement the income, as some shops have. I really live in the antique world: That's why I have no computer and no e-mail," she says with a laugh.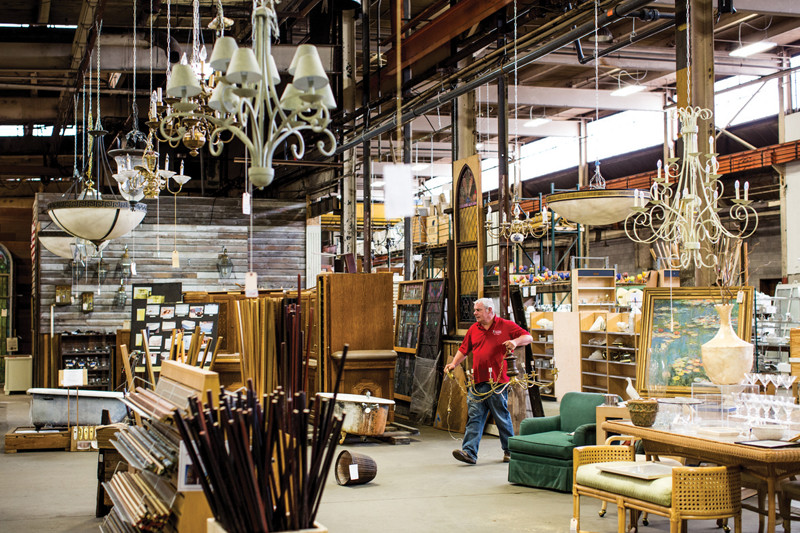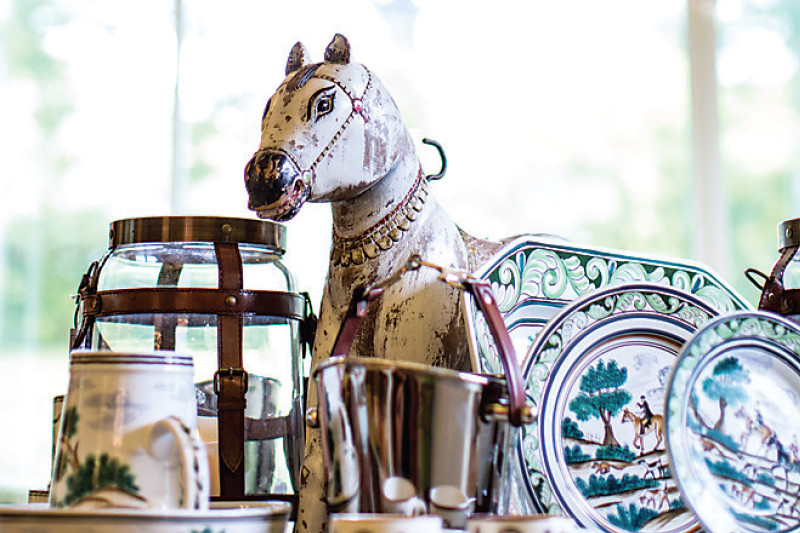 Also worth a visit is Federal Restorations (838 Leadenhall St., 443-854-3605), formerly located in the old Klein's furniture store on South Charles Street, which is known for its detailed custom-restoration and upholstery work. Owner David Reiff, in the business for 53 years, moved with his beloved cat, Lucy, to the new, larger location in early July. The store's collection is diverse, from a late 17th-century corner cupboard made on the Eastern Shore to a collection of antique Baker furniture. Says Reiff, "I just get what I like."
For Reiff, antique sales and restoration go hand in hand. A customer might come to him to refinish a table they already own and find something new, or they might purchase a sofa from the store and request custom upholstery.
The new location offers 4,000 square feet of restoration space and 6,000 square feet for a showroom, which it shares with Federal Hill's Protean Records, formerly located across from Klein's. While the prior location was limited by space, "I'll have room for more home furnishings, prints, and pieces that will fit in a Federal Hill row home," says Reiff of the expanded wares he now offers.
While most of the shop's customers come from the Delmarva area, some come from as far as the Hamptons for period furniture and restoration work, says Reiff. Federal Restorations was even contacted by the House of Cards crew to supply a dozen pieces for the set, including a cheval mirror. "They call me when they're looking for something specific," he says.
The new location has something for everyone, whether you're investing thousands in restoring an 18th-century gilded mirror from a Mt. Vernon row home or browsing for vintage décor like rewired lamps or framed prints.
---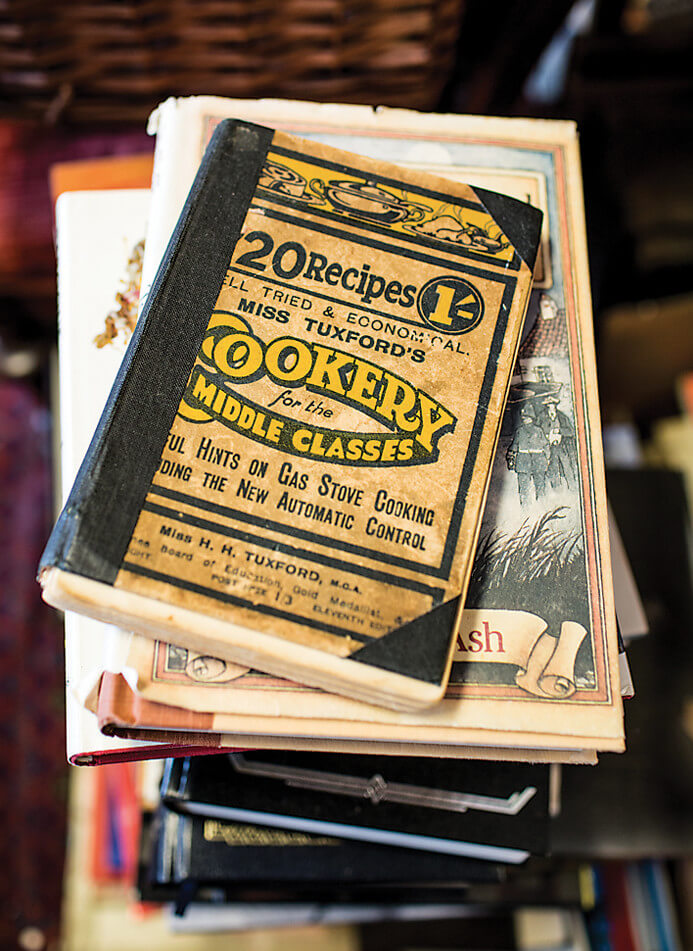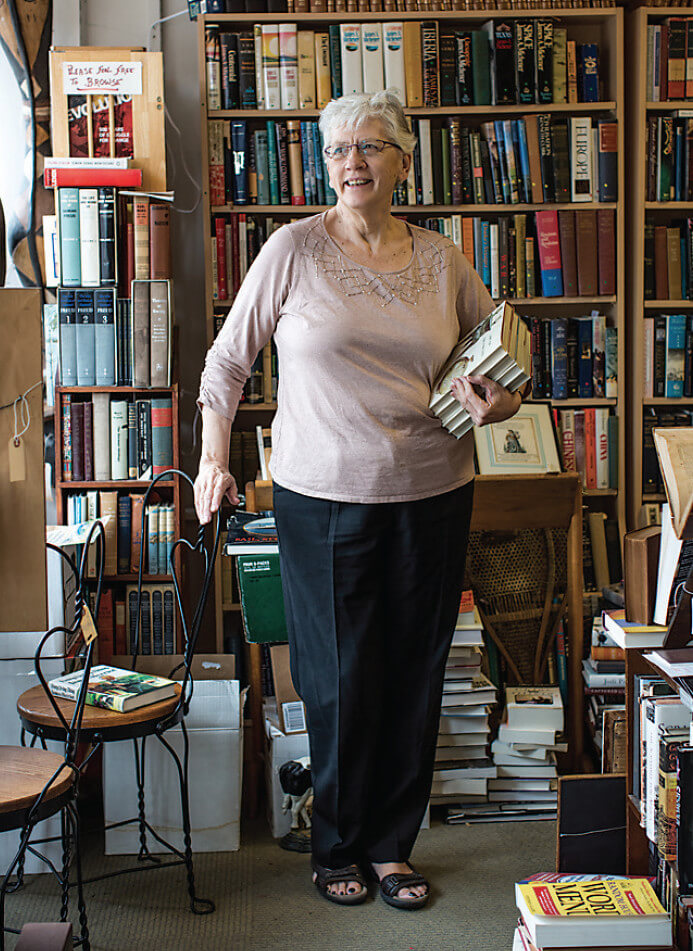 ---
In neighborhoods where money grows on trees and the locals seem to put decorating before collecting (and actually use the word "cute" to describe inanimate objects), you find phenomena like Stiles Colwill and Jonathan Gargiulo's Halcyon House Antiques (11219 Greenspring Ave., Lutherville, 410-828-8889).
Don't get us wrong: They have some nice pieces, including art, furniture, china, and glassware from the 1800s, plus some matching chairs that are pretty cool (though the prices seem a tad high). And it's a pretty drive out there through the leafy Greenspring Valley. But you'll probably notice that the antiques only occupy a fraction of the space, which is in a charming, repurposed farmhouse on two levels. The rest of the store is bursting with spanking new décor and gift items, summer dresses, jewelry, handbags, hats, scarves, and candles (so, so many candles).
WHERE TO GO FOR WHAT
WHERE TO GO FOR WHAT
So you see an item you just must have but you think it's overpriced. It's time to barter.
First, consider that there are three values to, say, an English wooden chair from the 1800s: There's the auction price (what the dealer likely bought it for), there's his price to you (multiply times two or three), and then there's what it's worth to you.
The shop owner wouldn't be in business for a month if he didn't have a substantial markup. Remember, he might not make a sale all day. And that means wiggle room on what you end up paying. While there's no call to insult the dealer's intelligence (no, he won't take $100 for it), it's reasonable to start by offering 25 percent less than he's asking. You never know: It could have been sitting there for years, unsold. In the end, though, you should be able to secure some break, even if it's just 10 percent. And if they refuse to barter, politely activate the tingling door bell by heading for the exits.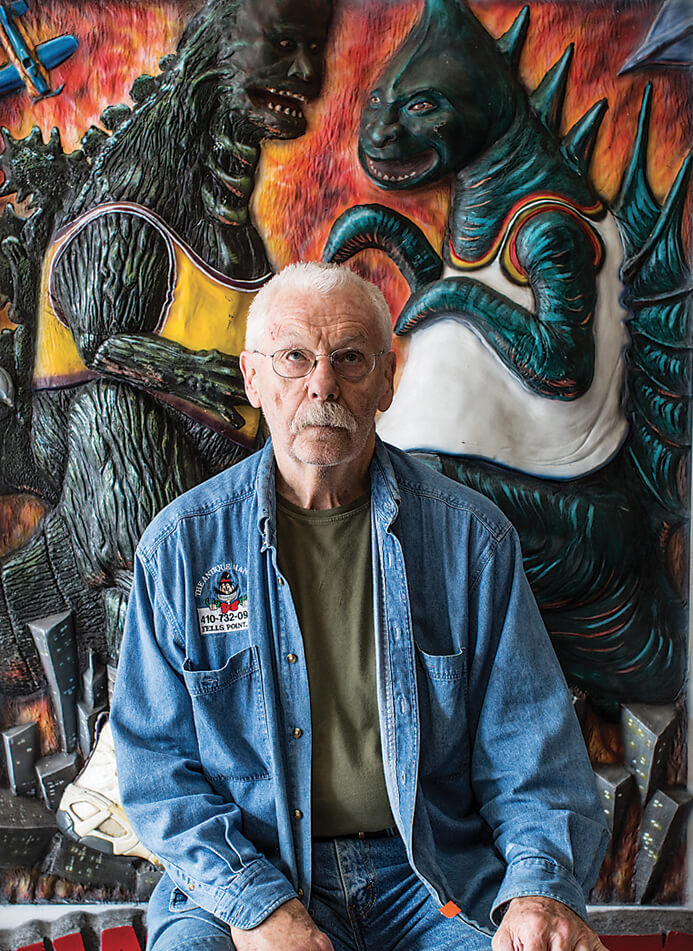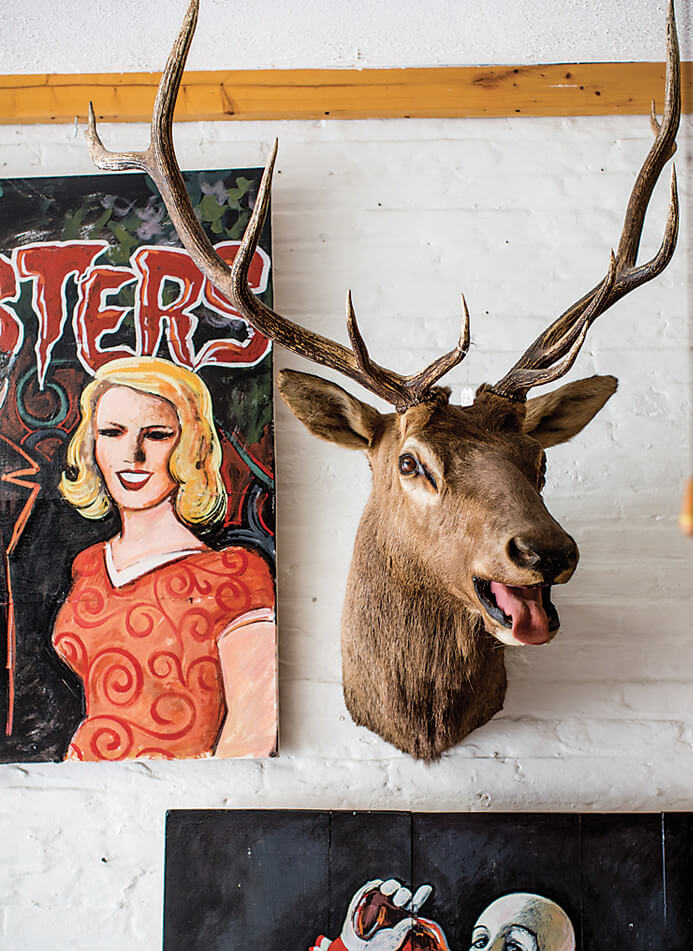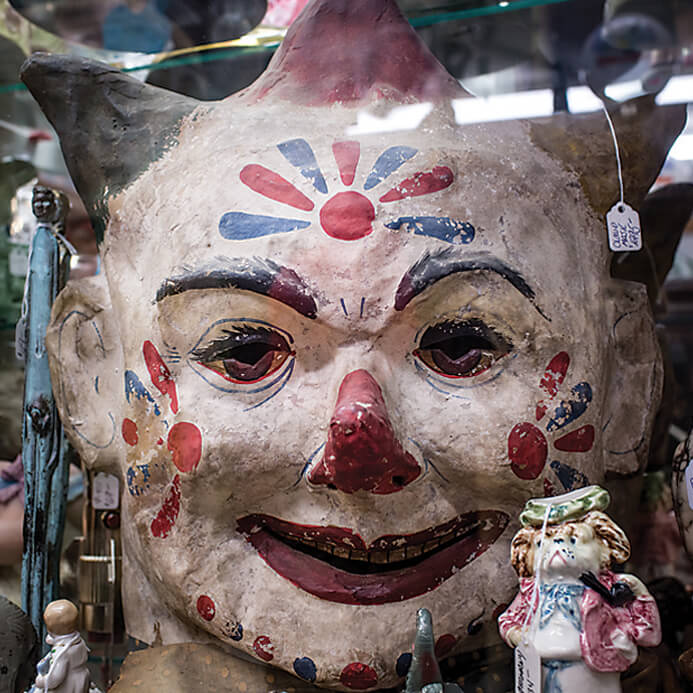 WONDERFUL JUNK
It's good family fun poking through the aisles at this jam-packed store, but The Antique Man (1806-1812 Fleet St., 410-732-0932) is consigned to this category by virtue of its sheer junk ratio: For every gem, there are a dozen, er, non-gems. Still, it's a great place for millennials and other cash-strapped homeowners who want to create a living space that doesn't look like a page out of the Ikea catalog.
Just a few blocks from the harbor in Fells Point, tourists and locals alike frequent this place for its curiosities as much as its antiques. Bright, circus-style signs advertising a two-headed duck and four-legged chicken lure passersby into the store, where narrow pathways wind through vaguely themed rooms—in one, large glass shelves stock vintage blown-glass ornaments and Waterford crystal paperweights; in another, vintage and reproduction costume jewelry sparkles.
---
---
Those with a trained eye will look past the yard-sale stuff (think a table with new, unopened children's toys for a few dollars and kitschy Baltimore memorabilia that's hardly vintage) to find high-quality mahogany furniture, like china cabinets, dressers, and marble-top tables for reasonable prices (from $300 for smaller items to $700 for larger dressers) and a collection of silver serving pieces. The large shop allows owner Bob Gerber to stock a wide variety of items. "I'm an A to Z buyer," Gerber says. "I can stock everything from dollar stuff to $1,000 stuff."
Many come to see the spectacle as much as to shop. Quirky pieces, especially those with a local connection, interest Gerber, who opened the shop 26 years ago. For example, he purchased an 800-pound ball of twine at auction from famed Haussner's restaurant for nearly $9,000 to keep it in Baltimore. He's also fond of the shop's oddities, like its two-headed giant mummy and Siamese duck. "Kids go nuts over them," Gerber says. "It's nice to see the younger generation bring in the little ones, even if they don't buy anything."
From ads and word of mouth, Gerber travels to private homes and estate sales to purchase items for the store. Those with items to sell can call Gerber or stop by the store on weekends for an evaluation.
You May Also Like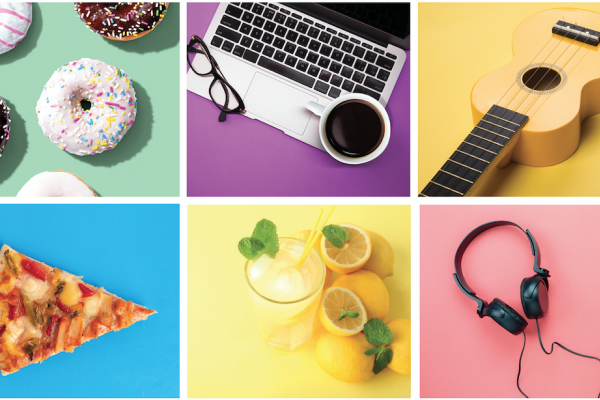 Promoted Content
We want to hear your favorite people, places, and products.
---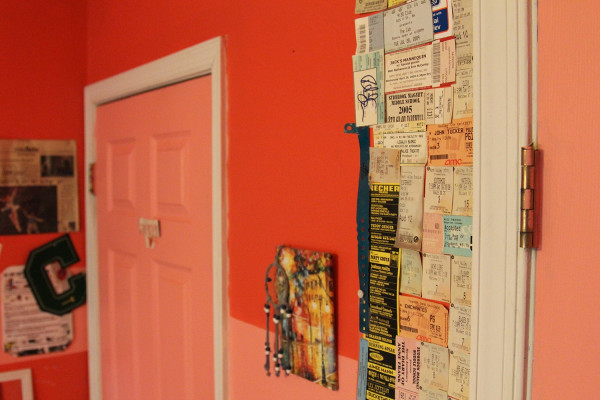 Home & Living
What quarantining in my childhood home taught me about myself.
---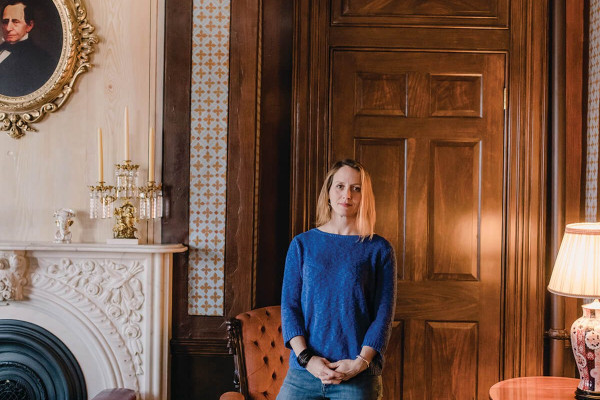 Home & Living
Using her art degree, Mariah Gillis has created a portfolio that blooms with creative fulfillment.
---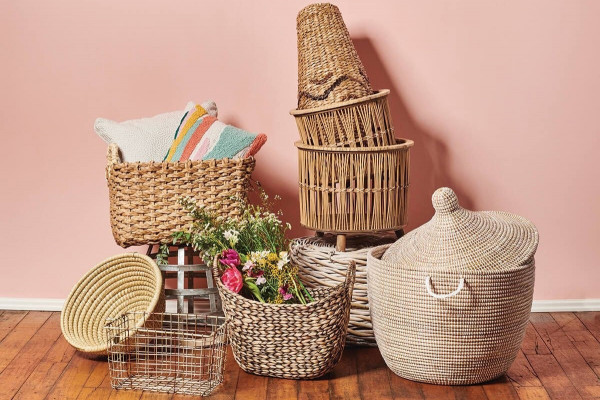 Home & Living
Baskets are a stylish and clever solution to storage woes.
---
Partner Content
A real estate team with years of experience makes for happy house-hunting in Harford.
---