As the days grow shorter and the weather colder, a new and exciting collaboration has emerged in Mt. Vernon that is bound to bring a ray of light to shoppers this fall. Erica Bentley of Keepers Vintage and Letta Moore of Knits Soy & Metal have teamed up to deliver a unique array of products at their new joint location at 229 W. Read Street.
From an in-house candle making workshop to décor by local artists including Cedar & Cotton and Plum Rabbit Print Shop, the charming space celebrates Baltimore and emphasizes the importance of shopping small.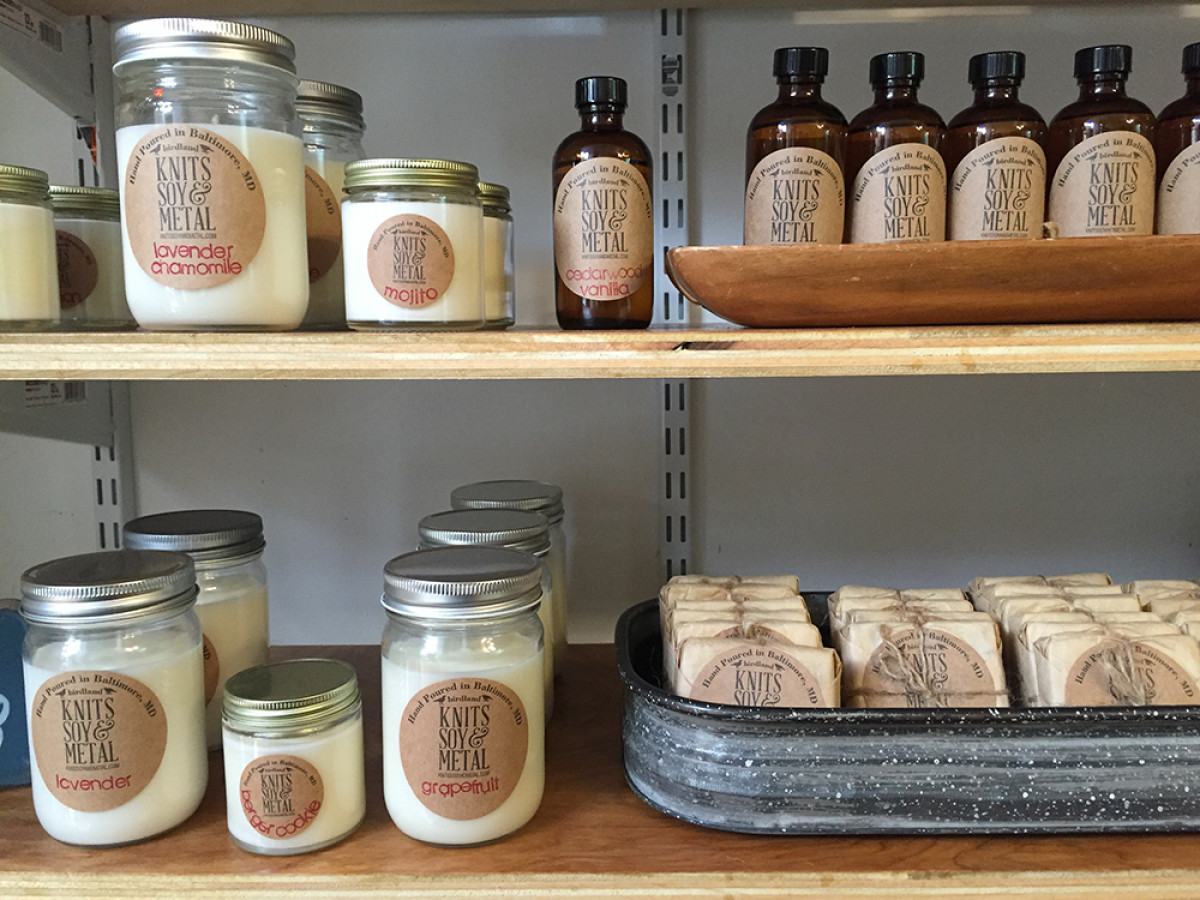 "My belief is that there is nothing more powerful than a community that works together and supports each other in attaining their goals," says Bentley, who founded Keepers Vintage several years ago hosting yard sales at the Baltimore Farmers' Market.
Similarly, Moore, who created Knits Soy & Metal as a side business in 2014, is now pursuing her passion full-time and is committed to sourcing materials for her soy candles, knitted scarves, and handmade jewelry that are as close to home and as environmentally friendly as possible.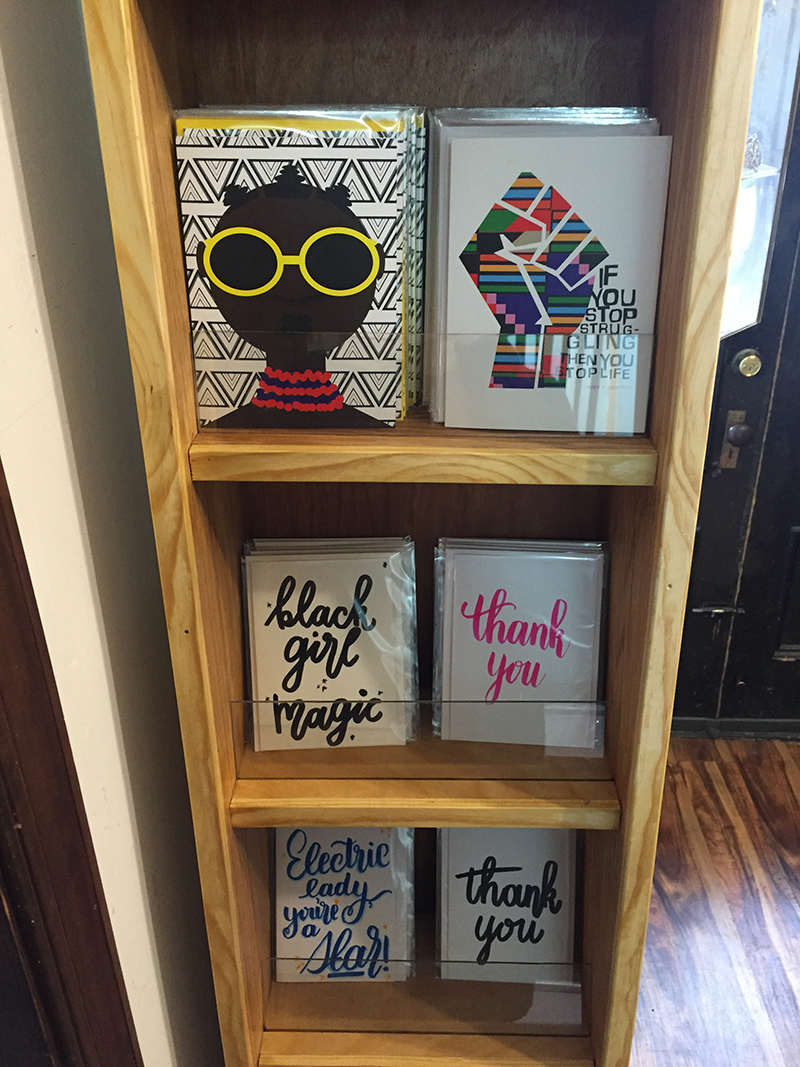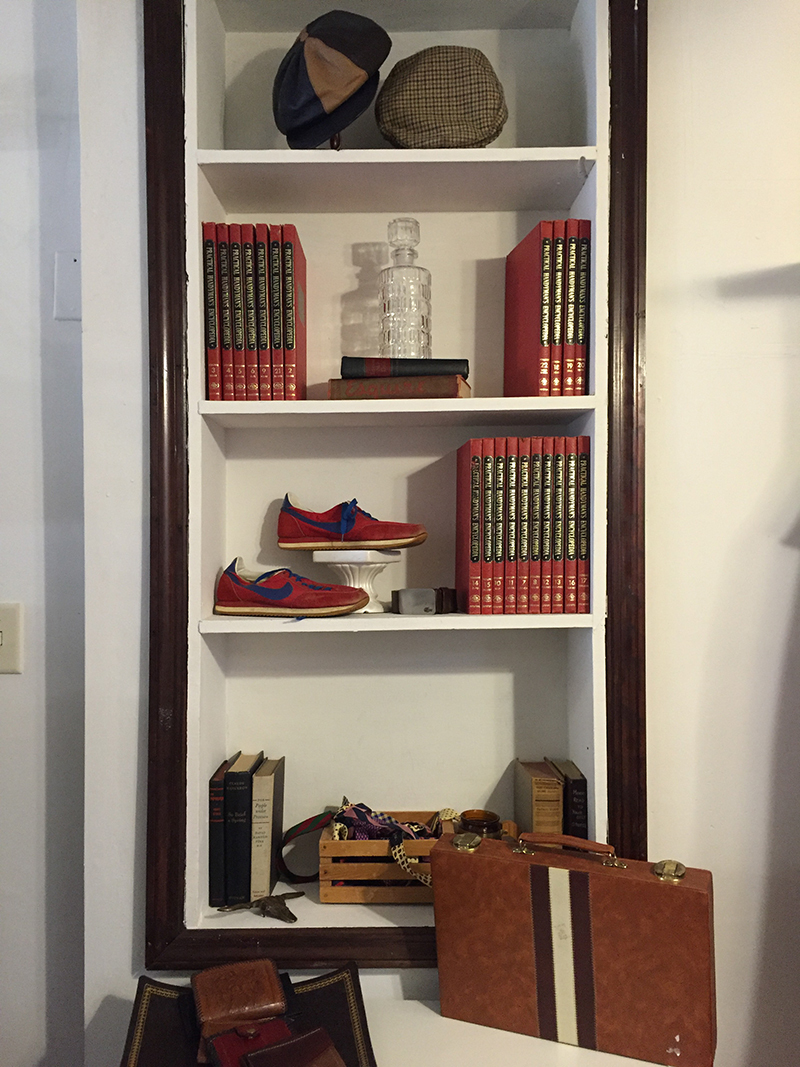 Together, the two have curated the perfect space for shoppers just in time for the holiday season. Join Bentley and Moore at the store on Thursday, November 10, for their grand opening party for refreshments, light fare, music, and exclusive giveaways.
"In 2016, I made it a goal to have Knits Soys & Metal in 12 locations," Moore said on Facebook. "How was I know to know that the 12th location would be my own? I'm so incredibly thankful to be given this opportunity by none other than Keepers Vintage."
---
---