Melo Trimble returns to Maryland for junior season.
Only a few hours before the deadline for underclassmen to withdraw their name from the NBA draft, Maryland point guard Melo Trimble announced that he'd be returning to the Terps next year. "I am really excited to return for my junior season at Maryland," Trimble said in a statement. "It's truly special that I get to continue to play in front of my family, friends, and our amazing fans. I'm looking forward to working out with my teammates this summer, and I am excited for what we can accomplish."
Before he struggled in the second half of last season, Trimble was a sure bet to leave the program for the pros. Still, his average 14.8 points, 4.9 assists, and 3.6 rebounds per game helped propel the Terps to the Sweet 16. And, considering we've lost our four other starters (Jake Layman and Rasheed Sulaimon graduated; Diamond Stone and Robert Carter Jr. going to the NBA), we're sure glad Trimble has chosen to stick around. Though a little (Twitter) bird let us know it may have not been the simplest of decisions.
Easier said than done.
— Melo Trimble (@_STAYMELO) May 24, 2016

Orioles set record for strikeouts in series sweep by Astros.
Not all records are meant to be broken. It was bad enough that the Orioles got swept by the Astros in Houston this week, but the team also set a historic record for most strikeouts in a three-game series. Tuesday they clocked 19, Wednesday 18, and Thursday 15, for a total of 52 strikeouts in three games. The old record was 47. With a lineup of sluggers (we're tied for second with most homers in the league), frequent strike-outs are no surprise. But this recent streak is a new low. In fact, kudos to Camden Chat for pointing out this quote from commentator and HOF pitcher Jim Palmer: "It's like they've never seen a breaking ball before." Let's hope our bats make more contact on the upcoming trip to Cleveland.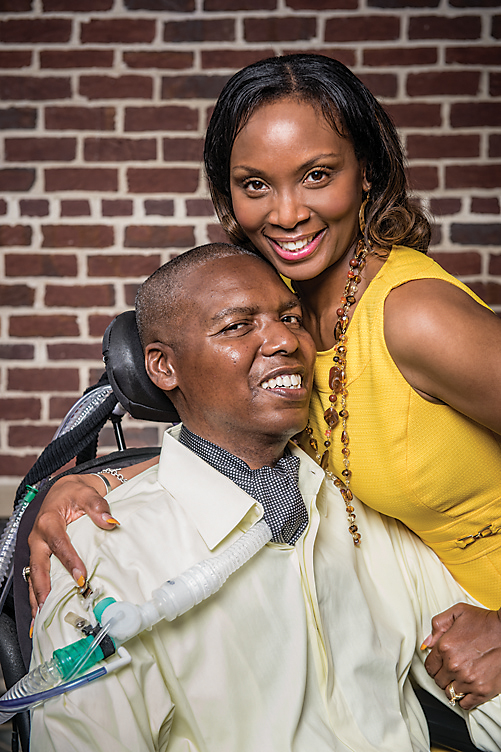 Chanda Brigance named 2016 Sylvia Mackey Woman of the Year.
During an awards ceremony a part of Mike Ditka's Gridorin Greats Hall of Fame Dinner next week, O.J. Brigance's wife, Chanda, will be honored with the Sylvia Mackey Woman of the Year Award. Every year, the award is given to a woman caring for her loved ones, and also inspiring those in the community. The honor was practically made for Chanda, who has been the caregiver for her husband and former Raven O.J. Brigance since his diagnosis with ALS in 2007. "It is such an honor to join the ranks of powerful and inspiring women like Sylvia Mackey and Chie Smith," Chanda said. "Caring for my husband when he was diagnosed with ALS was never a question, it is what you do for the people you love, but being able to expand our work to touch other families in our situation has been such a blessing."
When we profiled O.J. two years ago, he credited his wife for the strength and hope he manages to conjure on a daily basis: "Once my wife and I finished being sorry for ourselves, we decided to dry our tears and fight," he told us. The award is especially poignant, since it's named for Sylvia, the wife of former Baltimore Colt John Mackey, who suffered from dementia towards the end of his life. Sylvia fought for a plan to provide funding for nursing-home and in-home care for former NFL players.
NCAA Lacrosse Championships this weekend.
Last week, we talked about the regional rivalry of Loyola vs. Towson in the lacrosse semifinals. Though Towson was ousted on Sunday, we could have another local match-up in the NCAA Championship game in Philadelphia on Memorial Day. If both Maryland and Loyola win tomorrow, they will face off on Monday—which is especially exciting since the two have only played each other twice in the past 10 regular seasons. The Terps came out on top both times, in 2013 and 2015, but the Greyhounds have the 2012 National Championship trophy to tout. Naturally, both rosters include a ton of Maryland-born athletes (11 for Maryland, 10 for Loyola) and a in-state battle on lax's biggest stage would be a great recruiting tool for the entire state of Maryland moving forward.
We're rooting for both hometown teams, but have a special place in our hearts for the Terps after watching this video of five-year-old Fionn Crimmins, who was diagnosed with lymphoblastic leukemia cancer in 2014. Fionn composed a song to the tune of "Uptown Funk" from his hospital bed to show support for the Maryland men's lacrosse team, and the team returned the favor by making him an honorary member.
---
---