With hanging chandeliers, clothing racks organized perfectly, and tulle decorated table tops, La Chic Boutique in Mt. Washington isn't your typical consignment store. A licensed esthetician, Mary Anne Baker provides waxing and massage services in a relaxing room in the back of the store. For the past six years, Baker has made it her mission to bring high end, unique products to her customers. From Gap to Christian Louboutin, there are brands for every price point. We sat down with Baker to learn more.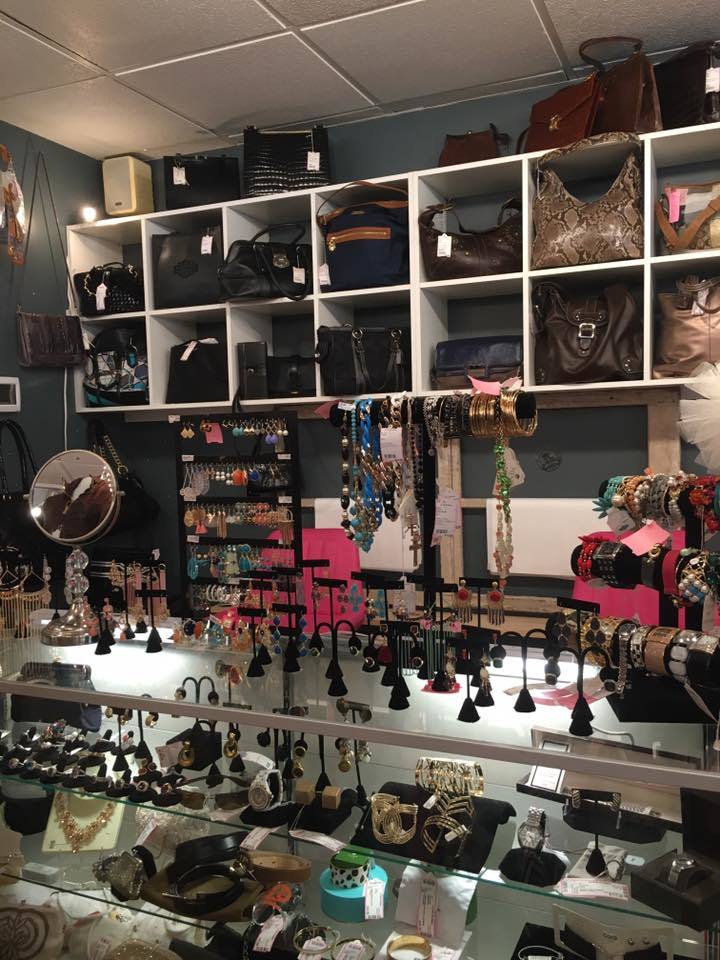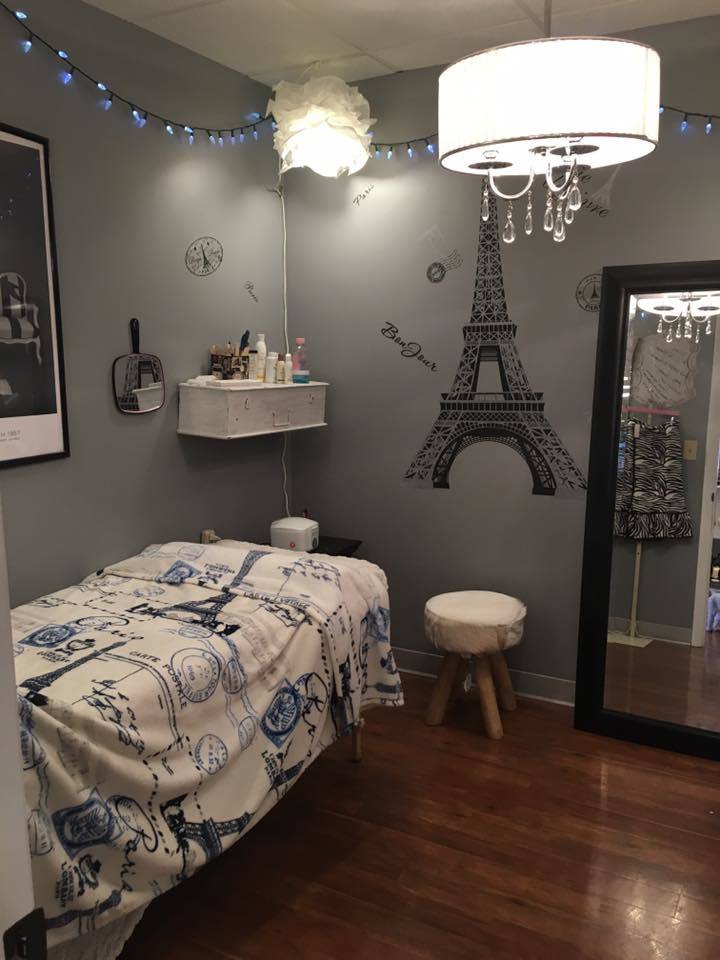 Why did you decide to open the store?
MB: My daughter and I always had a dream to own a boutique. With today's economy, consignment is important. In my shop, a lot of customers think it's new clothing. Everything needs to be clean in good condition.
Describe your store in one sentence.
MB: Luxury women's consignment, accessories, and new gifts. My motto is "you don't have to spend a fortune to look like a millionaire."
Which item is a best seller for you?
MB: High-end designer bags. It doesn't always matter if it's a Chanel or a Louis, it matters more if the style is current.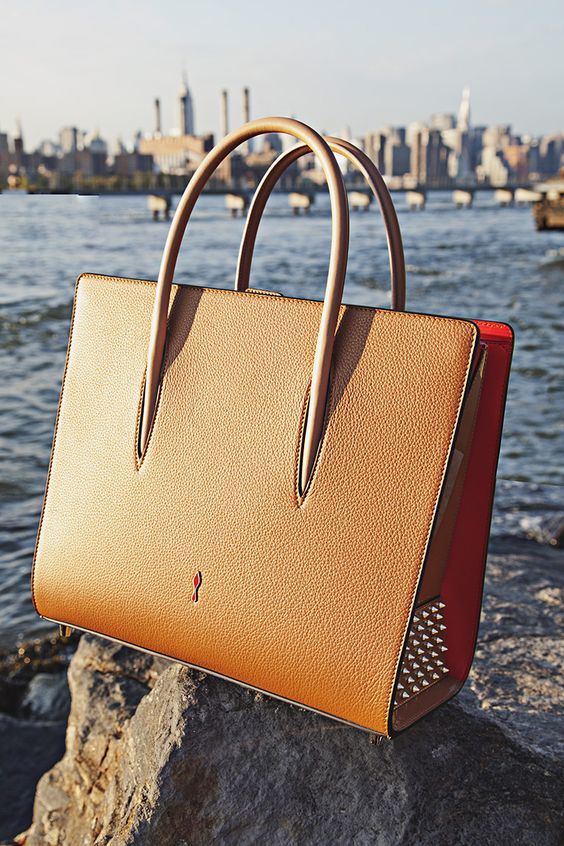 What is your current favorite trend? Least favorite trend?
MB: It's really hard to say!I love so many trends. Anything that's classic and timeless. My least favorite is definitely the 80's.
What is the last thing you read?
MB: InStyle magazine.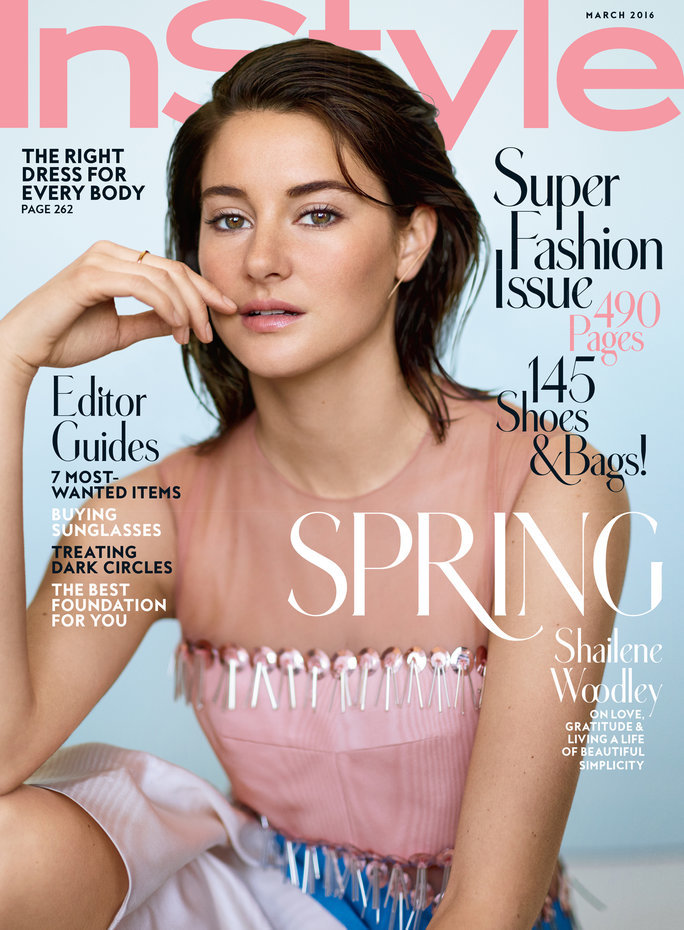 Guilty pleasure?
MB: Easy. Handbags.
Our top three picks: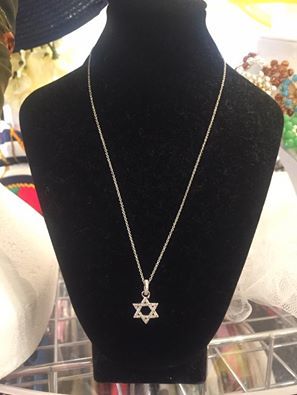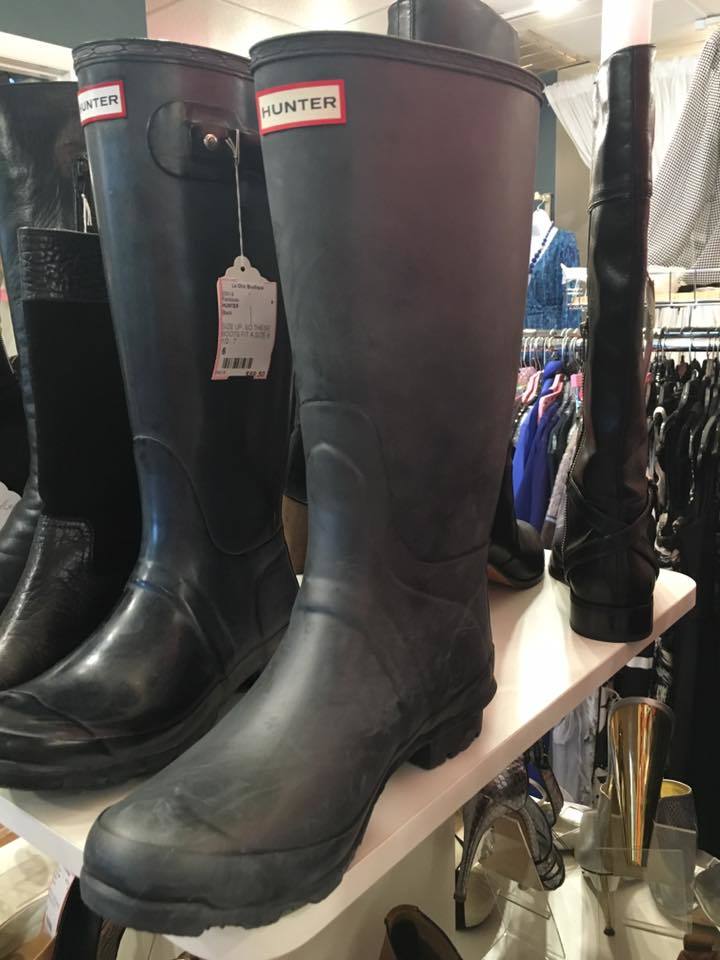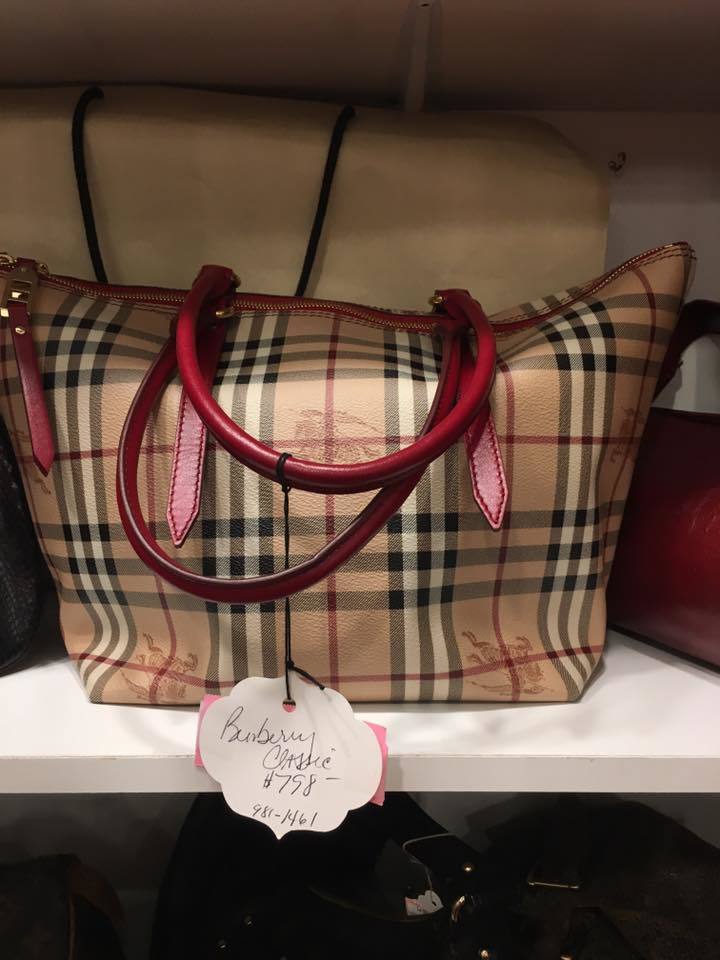 (Left to right: Star of David necklace $36, Hunter boots $160, Burberry purse $800)

---
---