The fall marks the beginning of the artistic year. As a result, the creative calendar is literally bursting with concerts, exhibits, and theatrical events. These are a few of our favorites.
Iron Crow Theatre presents The Cradle Will Rock
TO OCT. 8: Marc Blitzstein's 1937 play is so unabashedly anti-capitalist that it was the first musical ever shut down by the U.S. government. The Cradle Will Rock attacks wealth and the political power it unjustly wields, and pays homage to those fighting to survive. Best of Baltimore-winning Iron Crow gives this historic work a highly stylized, modern restaging that sounds like a perfect fit for these turbulent political times. Baltimore Theatre Project, 45 W. Preston St. 410-539-3091
---
⇓ Article continues below ⇓
---
The Christians
TO OCT. 8: This play ponders the age-old question: What happens when we lose faith in our leaders? It turns the lens specifically on the American megachurch, examining what results when people of the same religion hold different beliefs and begin questioning the infallibility of pastors. As an added bonus, this production features multiple choirs from area churches to get you into that old-time religion spirit. Center Stage, 700 N. Calvert St. 410-332-0033
Altered Realities
TO NOV. 4: Sometimes all you need is a little shift in perspective. This exhibition aims to provide just that, using works from a variety of mediums—from painting to virtual reality—to focus on uncanny interpretations of everyday experiences. This show includes many exceptional Baltimore-area talents, such as photographer and videographer Johnathan Baker, Best of Baltimore winner Phaan Howng, and Scott Cawood, who uses scrap steel to examine transformation. Maryland Art Place, 218 W. Saratoga St. 410-962-8565.
Arts of Asia
OCT. 1: The Walters' Asian Art collection has been under lock and key for years, awaiting a splendid restoration. Now, the collection, which highlights the artistic traditions of countries that span the world's largest continent, from India to Japan, and is considered one of the most exceptional in North America, has been brought back to life. Marvel at these antiquities in their beautiful new home, especially the John and Berthe Ford Gallery, which features the art of India, Nepal, and Tibet. The Walters Art Museum, 600 N. Charles St. 410-547-9000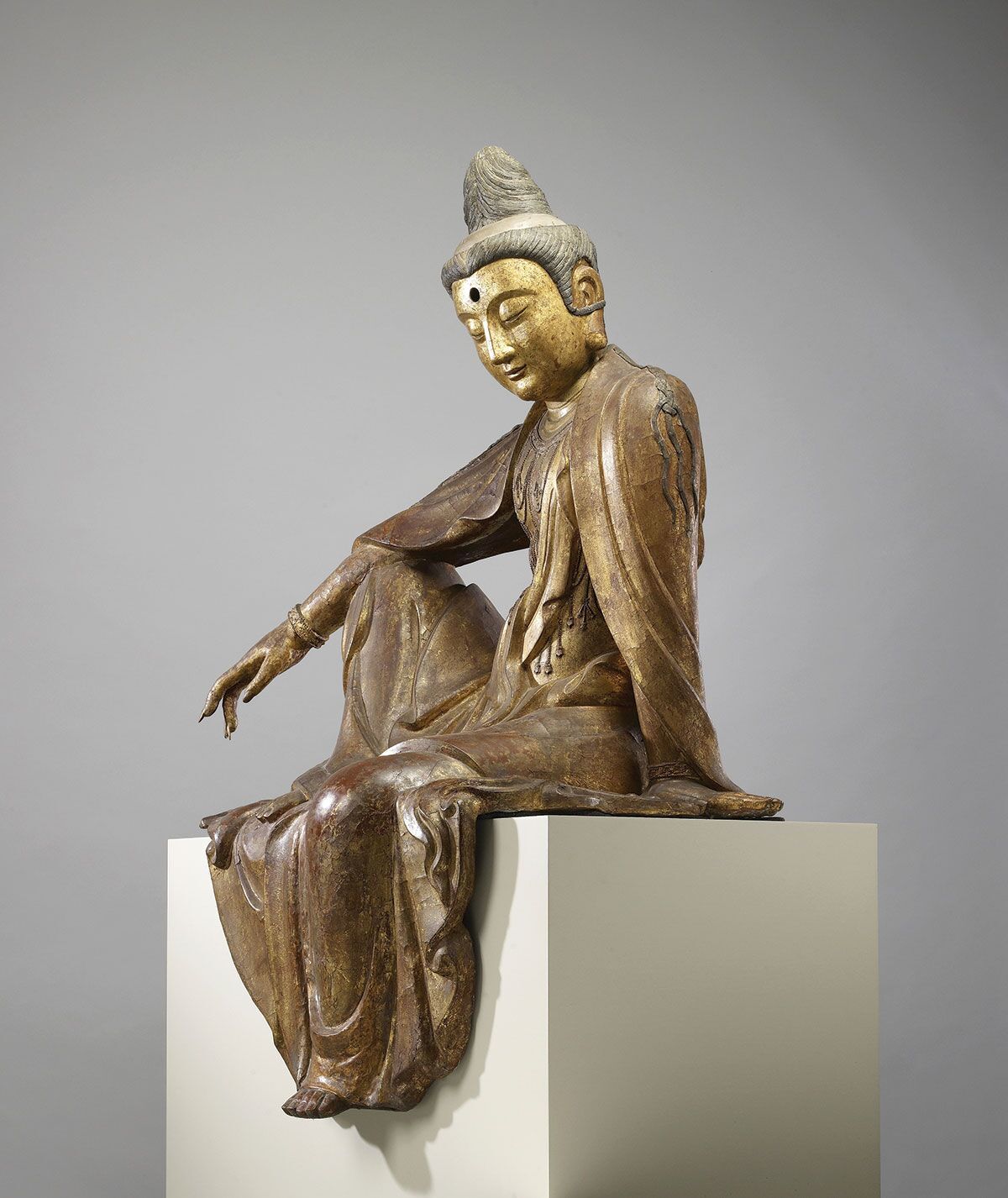 Helen Glazer: Antarctica Project
Oct. 18-Dec. 8: Art and environmental activism are a perfect pairing. Once you've viewed stunning works depicting the beauty of our world, how can you deny that it should be saved? Artist Helen Glazer is inspired by the complex physical forces that shape the natural world, and uses rarely visited places—in this case, Antarctica—as her subject matter. This exhibit centers on photographs she made in 2015, when she was a grantee of the National Science Foundation Antarctic Artists and Writers Program—the only person from Baltimore ever to have won this competition. There, she was given access to protected areas where she photographed ice formations and geological structures at remote locations and scientific field camps. Rosenberg Gallery, Goucher College, 1021 Dulaney Valley Rd., Towson. 410-337-6477. 
Baltimore Voices at the Baltimore Symphony Orchestra
Nov.1-3: Yes, this fusion of music and spoken word is technically geared toward high school students, and yes, it's in the morning during the middle of the week­­—but it's too good of a concept for us not to recommend. Baltimore Voices focuses on the people who live in Baltimore, including city school students, who were interviewed by the co-founders of WYPR's documentary series Out of the Blocks. Add in beatboxer Shodekeh as emcee, remix samples from the beat wizards at the Baltimore Boom Bap Society, and the BSO playing Beethoven's Symphony No. 7, and you'll have quite an interesting morning. Nov.1-3. Joseph Meyerhoff Symphony Hall, 1212 Cathedral St. 410-783-8000. 
Necessity of Tomorrow(s)—Mark Bradford: Making a Path
NOV. 11: This fall, The Baltimore Museum of Art will hold three events that invite nationally and internationally recognized artists and thinkers to consider key ideas at the intersection of aesthetics, race, and social justice. (The series borrows its title from an essay by science-fiction author Samuel Delaney that argues for the role of creative speculation in making a more just future.) The first of these gatherings features Mark Bradford, whose work is showcased at the BMA-organized U.S. Pavilion at the Venice Biennale. He will join BMA director Christopher Bedford to discuss his artistic practice and community-based work, followed by a conversation around issues of access, plus a live musical performance. Union Baptist Church, 1201 Druid Hill Ave. 410-523-6880.
André Watts plays Rachmaninoff's Piano Concerto No. 2 in C Minor
NOV. 17, 19: Peabody Institute alum André Watts (who shot to fame when Leonard Bernstein chose him to make his debut with the New York Philharmonic) returns to the Baltimore Symphony Orchestra to play the explosive, grandiose piano work that is known as the most popular of Rachmaninoff's piano concertos. Also on the program, Christopher Theofanidis, one of the most performed living composers, honors fellow composer Stephen Paulus in a new work. Joseph Meyerhoff Symphony Hall, 1212 Cathedral St. 410-783-8000
The Revolutionists
DEC. 6–JAN. 7, 2018: Playwright Lauren Gunderson took a page from A Tale of Two Cities and set her new play during the French Revolution. But, unlike Dickens, she has focused solely on the women——and has given her work a comedic touch. In this play, which is making its East Coast debut, former queen Marie Antoinette, assassin Charlotte Corday, playwright Olympe de Gouges, and Caribbean spy Marianne Angelle find themselves alone together in a room. France's fight for equality and freedom finds modern parallels in this play, which explores feminism, legacy and standing up for one's beliefs. Everyman Theatre, 315 Fayette St. 410-752-2208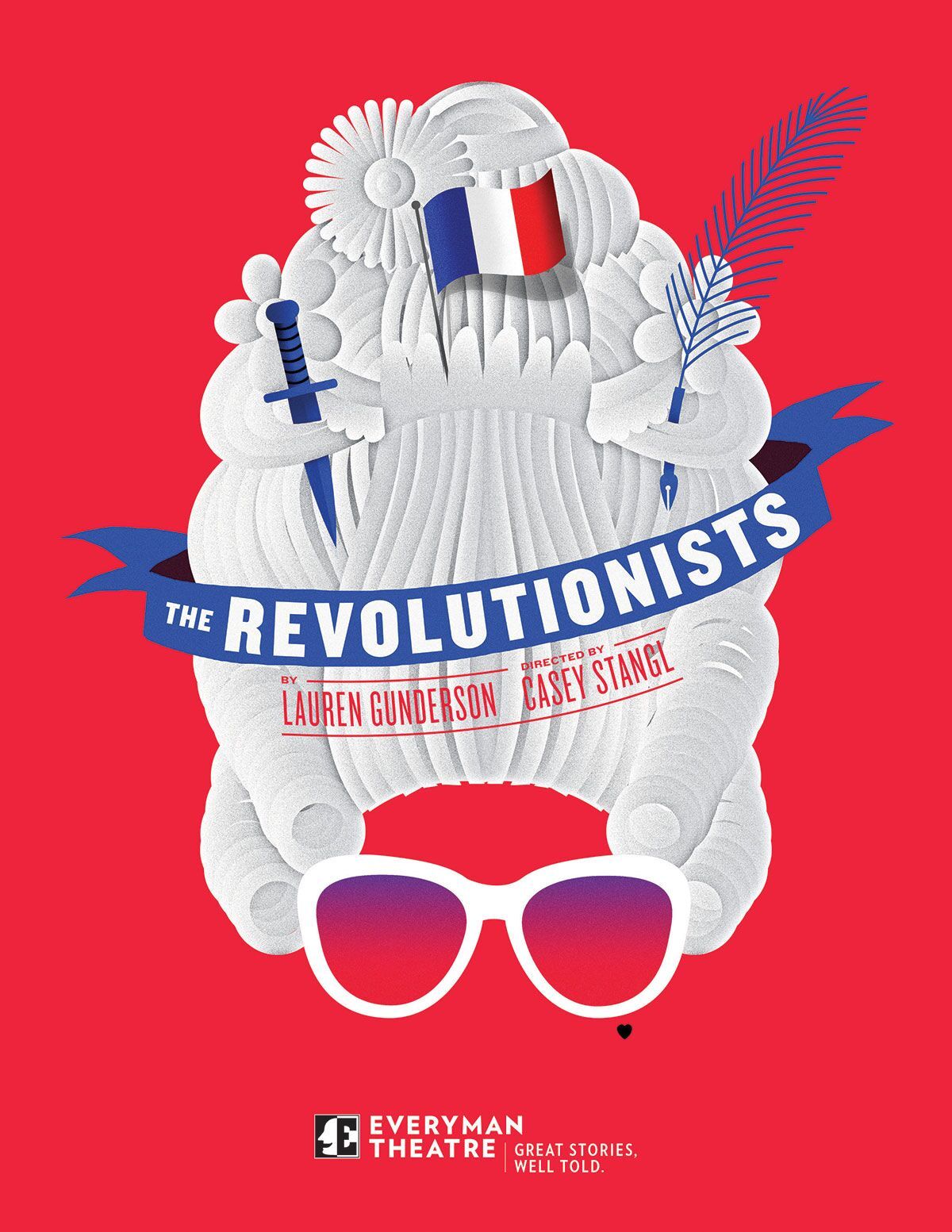 ---
---