It's no secret that gift-giving can be stressful—but it shouldn't have to be. If you're in need of a little extra inspiration this year, the local maker community has got your back. Plenty of neighborhood craft fairs are happening to highlight unique gifts from area artists, designers, makers, and food startups. Whether you're searching for handmade jewelry or vintage denim, ditch the department store lines or online shipping costs by heading to any one of these festive flea markets to start your holiday hunt. 
11/16: Mingle at the Mill
Snack on complimentary treats from Woodberry Kitchen at this Clipper Mill gathering, where all of the community's artisans will open their studios for sales and demos. Featured small businesses will include Shine Creative, La Contessa, Paul Daniel Sculpture, and Corradetti Glassblowing Studio. Clipper Mill Apartments, 2002 Clipper Park Road, 5-9 p.m. 410-366-1904
11/18: Baltimore Makers Craft Show
Monument City Brewing Company is hosting its first-ever craft show just in time for the holidays. Sip craft beers, snack on barbecue bites from The Smoking Swine, and peruse everything from local Huckle's Hot Sauce to McAllen's Chocolate Almond Toffee. Other featured products will include natural skincare from Priya Means Love, ceramics from Wild Yam Pottery, and jewelry from Grace A Mano. Monument City Brewing Company, 1 N. Haven St., 12-5 p.m., 443-529-8131
11/24: Bazaart Holiday Art Market
This annual Small Business Saturday soiree returns with creations by more than 40 regional artists and craftspeople. Be on the lookout for paintings, sculpture, metalwork, textiles, mixed media, apparel, and more. American Visionary Art Museum, 800 Key Highway, 12-6 p.m., 410-244-1900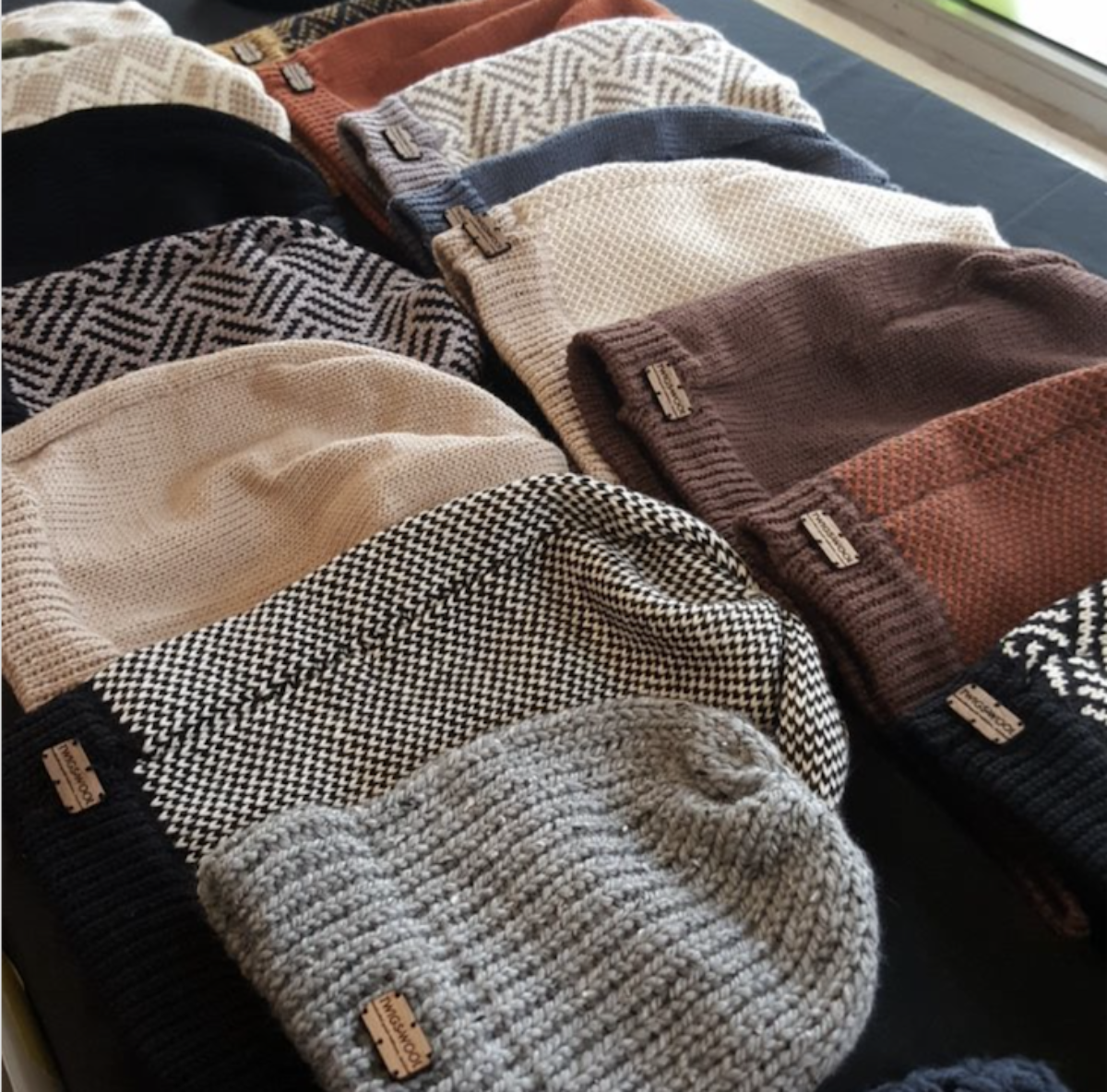 Catch local knitwear maker Twigs & Wool at Bazaart on November 24. -@twigsandwool via Instagram
11/24: Shop Black Pop-Up Shop 
Instead of hitting the mall on Black Friday, support the city's makers of color at this new market that will feature handmade wares and local food. Open Works, 1400 Greenmount Ave., 9 a.m.-4 p.m. 410-862-0424
11/25 and 12/9: Holiday Open Studio Event
Before heading to see the lights on 34th Street, swing by this Hampden event to check out unique work by 10 neighborhood artists. The Mill Centre, 3000 Chestnut Ave., 12-5 p.m., 410-206-8400
12/1-12/29: Woodberry Kitchen Holiday Market
Weekdays throughout December, Woodberry Kitchen will host a holiday gift shop selling an array of its house-made products. Sip hot cider and enjoy complimentary cookies while browsing canned tomatoes, jams, and jellies, baking mixes, and sweets like caramels and brittle. 2010 Clipper Park Road, 11 a.m.-3 p.m., 410-464-8000
12/2: Makers Market
Shop handmade gifts by local artisans with shopping specials and DIY events including terrarium building, floral arranging, and custom aromatherapy. Green Spring Station, 10751 Falls Road, 10 a.m.-4 p.m., 410-825-0400
12/2: Makers Alley 2017
Now in its fifth year, this festive fete brings together local makers of all kinds. Stock up on treats like Woot Granola and Pure Chocolate by Jinji while also taking a look at prints by Matt Muirhead and handmade china by Ideal Vessel Co. And, of course, check out the special holiday arrangements by hosts Local Color Flowers. Local Color Flowers, 3100 Brentwood Ave., 9 a.m.-12 p.m., 410-262-1494
12/3: Merry Mart
Browse a selection of handmade goods, including clothing, ceramics, and kids' toys. Creative Alliance, 3134 Eastern Ave., 10 a.m.-5 p.m., 410-276-1651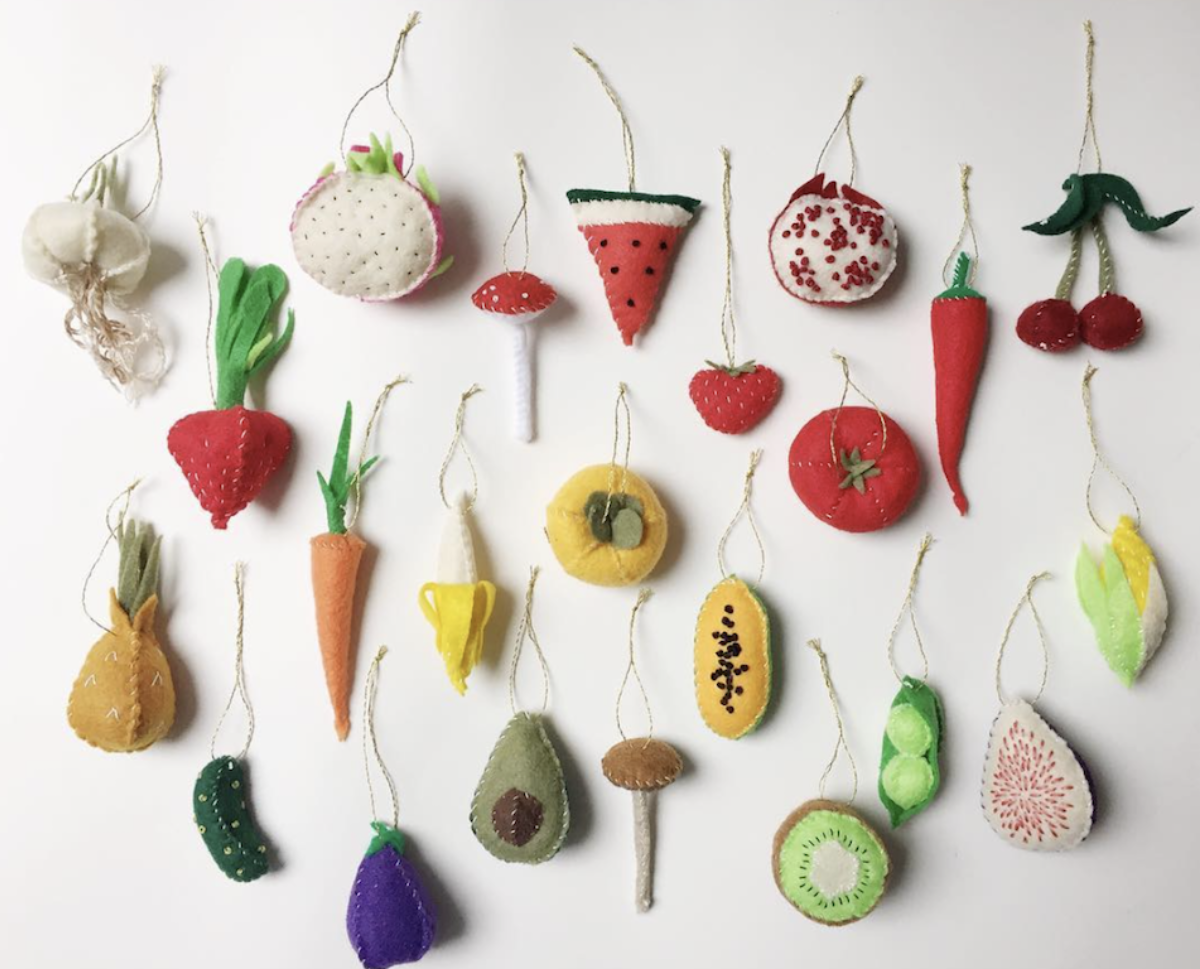 Veggie ornaments from Close Call Studio, which will be at Merry Mart on December 3. -@closecallstudio via Instagram
12/3: Baltimore Farmers' Market & Bazaar First Sundays: Holiday Art Expo
Swing by the Baltimore Farmers' Market & Bazaar beneath the JFX to grab some breakfast while perusing local wares like wine racks, soaps, candles, clothing, and accessories. There will also be an abundance of trees, wreaths, greenery, and seasonal food to use for holiday cooking and entertaining. Underneath the Jones Falls Expressway between Holliday and Saratoga Streets, 7 a.m.- 12 p.m.
12/7-12/10: MICA Holiday Art Market 
Admire one-of-a-kind artwork by MICA's emerging artists. MICA Brown Center, 1300 Mt. Royal Ave., Times vary, 410-224-2420
12/8: Women's Unity Artisan Market 
Fierce females step into the spotlight for this get-together, which will feature goods made by women-owned local businesses. Grab a drink from Le Monade, flip through Annie Howe papercuts, try on some Rachel Mulherin jewelry, and more. Mary Gardella Studio, 3500 Parkdale Ave., 5-9 p.m.
12/8: Map Under $500
Mingle with artists and aficionados amongst original works available for $500 or less. Maryland Art Place. 7 p.m. $25-30, 410-962-8565
12/8-12/9: Holiday Bazaar and Tea at The Cloisters
This annual gift sale at the historic Cloisters Castle in Lutherville features all local makers. After picking the perfect presents, settle in for tea and pastries in the Mediaeval venue. Cloisters Castle, 10440 Falls Road, Lutherville, Times vary, 410-821-7448
12/8-12/10: Greens Sale 
Shop wreaths and garlands galore at this idyllic setting in Monkton. Ladew Topiary Gardens. 11 a.m.-4 p.m. Free-$13.
12/9: Studio Artists Holiday Sale
School 33 Art Center's residents and visiting artists will display a selection of painting, sculpture, works on paper, photography, and more. School 33 Art Center, 1427 Light St., 10 a.m.-7 p.m., 443-263-4350

12/9: For the Greater Goods Market
The special holiday iteration of this monthly market will have all of the essentials, with more than 55 local crafters showcasing everything from knits and candles to ceramics and skin care. R. House, 301 W. 29th St., 11 a.m.-4 p.m., 443-347-3570
12/9: Holistic Holiday Pop-Up Market
Browse sustainable products from local vendors at this second annual event, which doubles as a fundraiser for The Black Male Yoga Initiative. Mount Vernon Marketplace vendors will be featuring holistic specials for the occasion, including $6 kombucha from Taps Fill Station, $1-off green juice from Fresh Mondays, and free tea samples from Juniper Culinary Apothecary. Mount Vernon Marketplace, 520 Park Ave., 11 a.m.-3 p.m., 443-796-7393
12/10: Mega Flea Market 
Don't miss the vintage finds at this massive bazaar, which will display everything from old-school toys and games to classic records and sheet music. Other collectibles will include books, stuffed animals, and sports memorabilia.  Maryland State Fairgrounds, 2200 York Road, 9 a.m.-3 p.m., 410-252-0200
12/16: Holiday Heap
Rub elbows with more than 50 independent crafters selling a medley of local gifts including winter accessories, home furnishings, and fun kids toys.  Space 2640, 2640 Saint Paul St., 10 a.m.-5 p.m.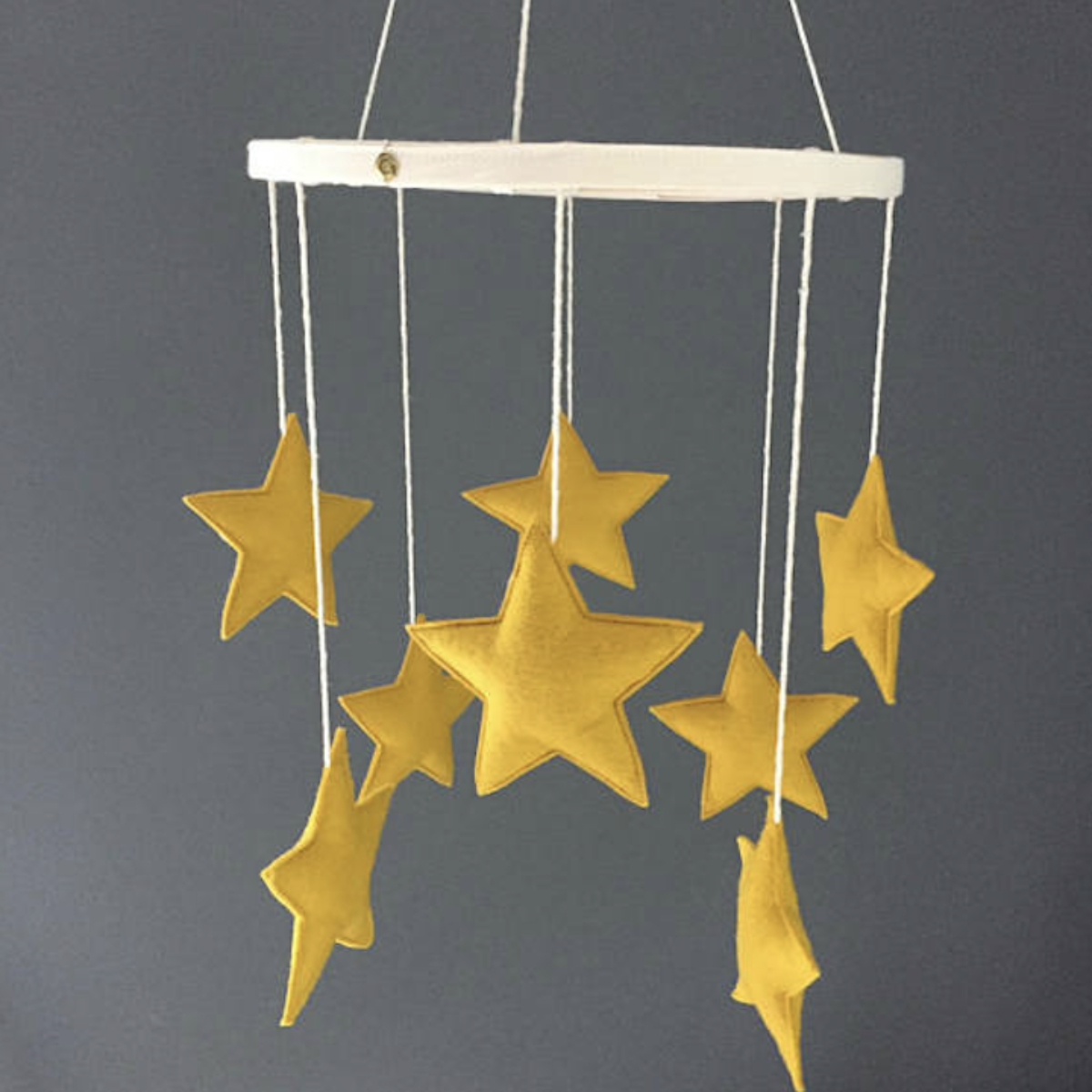 Check out the fun mobiles by Olive + Bo at Holiday Heap on December 16. -@oliveandbo via Instagram
12/17: Baltimore Vintage Flea Holiday Sip & Shop
Old school knickknacks abound at this local flea market, which is hosting its inaugural event at R. House next month. Shop trendy denim, artsy accessories, classic records, and much more. Plus, be sure to take advantage of the pristine gift-wrapping by Crease & Bow. R. House, 301 W. 29th St., 11 a.m.-4 p.m., 443-347-3570
12/17: Supersized Holiday Makers Market
Find the perfect gifts while sipping spiked beverages at this holiday festival. Aside from the shopping, there will also be live DJ entertainment and performances by The Downtown Cultural Art Center's resident dancers and theatrical troupe. The Downtown Cultural Arts Center, 401 N. Howard St., 12-6 p.m., 410-837-2787
---
---