Top Singles 2017
With social media and technology constantly evolving, the dating game is evolving as well.
Lauren Bell & Lydia Woolever - February 2017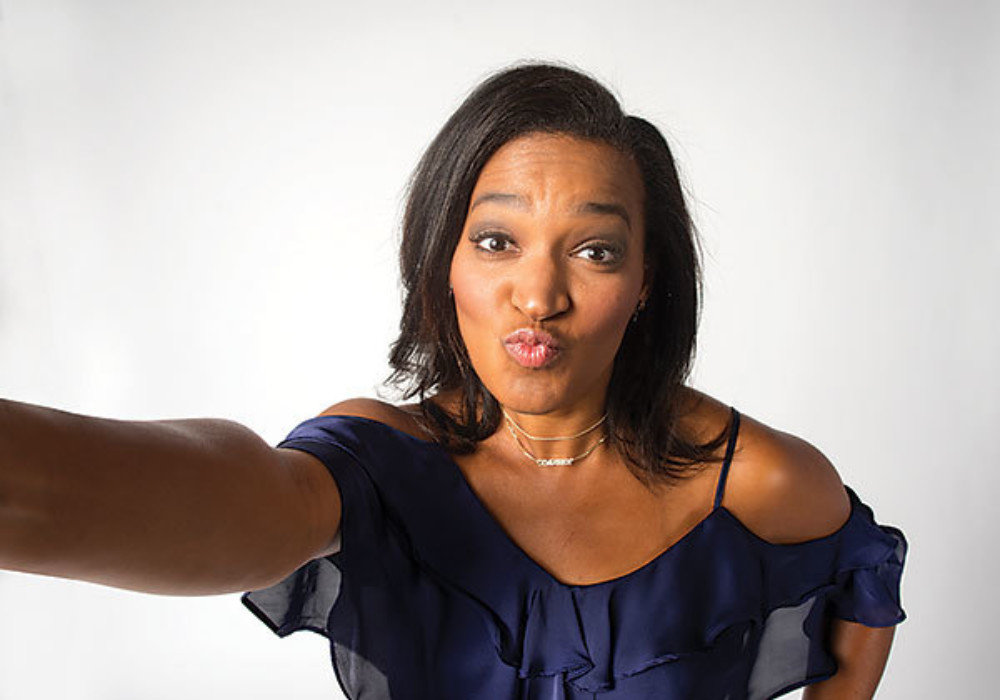 The one-and-only selfie.
Dating is different these days. There are fewer phone calls, fewer actual dates, and now, with hundreds of apps at our fingertips, many of us are signing on to find that special someone with a simple click. While not everyone is up for meeting prospective partners in the palm of their hand, many are drawn to the convenience of apps and the ability to see shared connections and interests before that first meal. Whatever your preference, we've rounded up some of Baltimore's most eligible bachelors and bachelorettes who we would definitely swipe right on.
---
Donovan Knight (aka D.K. the Punisher)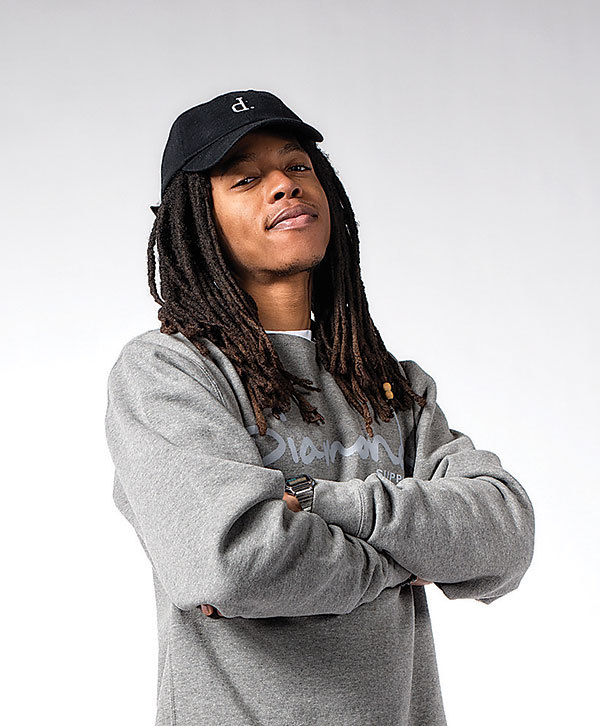 24, producer/songwriter/DJ, West Baltimore
Currently watching? Now that Atlanta is done, I'm back to Seinfeld reruns. Anthem? "We Gonna Make It" by Jadakiss. Pretty self-explanatory. Last meal? Just gimme all the pancakes. Worst idea you've ever had? When I was 6, I wanted to be a tap dancer. Thoughts on dating apps? Too slow for me. I use them mostly to kill time. I've really only dabbled in Tinder. Any success? Eh, I've had a few conversations, but things always get flaky when it comes to meet-ups. Plus, I'm kind of impatient. Best or worst dating app story? Matching with a girl and starting a conversation, only to have her remind me that I blew her off in real life. Fairly awkward.
---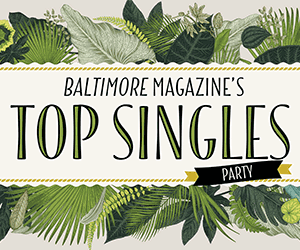 ---
Zachary Michel
30, founder of Charm City Fringe, assistant brewer at Hysteria Brewing Company, Hampden
Currently reading? Girl With Curious Hair by David Foster Wallace. Worst fad you ever participated in? Wide-leg jeans. What have you found to be the biggest problem with dating? A lot of people are afraid of going with the flow. What type of relationship are you looking for? A friend and conspirator. Best or worst pickup line? While dancing, a date once told me, "I want to eat your face." The night got really strange from there. Thoughts on dating apps? Too many connections, not enough actual dates. They have a more natural chemistry when I've met someone in person through a friend . . . besides the person who wanted to eat my face.

---
---
Leanne Spedding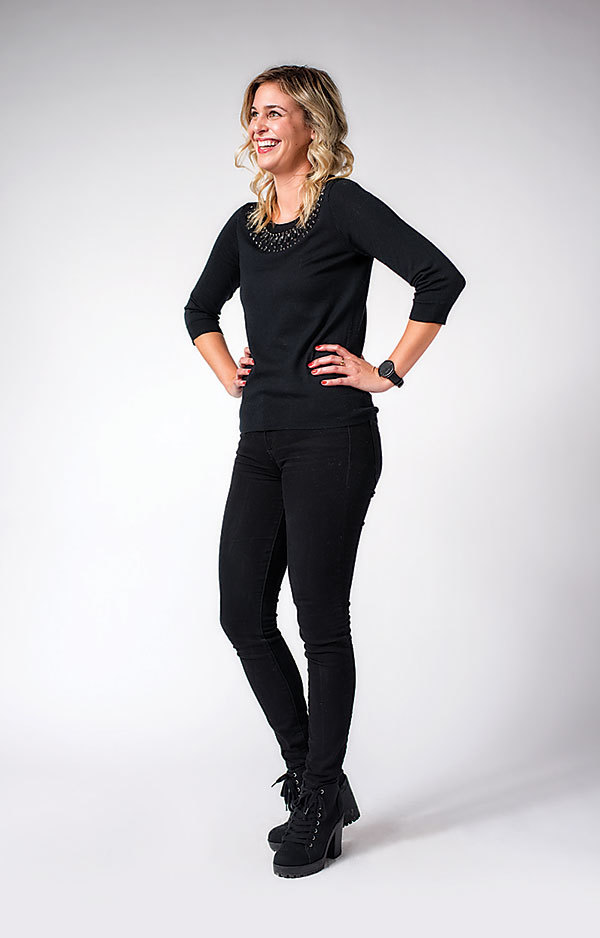 26, digital marketing account manager at Jellyfish, Federal Hill
Currently watching? Chef's Table and Narcos. Anthem? "Got to Give It Up" by Marvin Gaye. What would your last meal be? Loaded baked potato, extra chives, 86 the bacon bits. Best idea you've ever had? EscarGO, a Modern French food truck. Biggest problem with dating? Meeting someone outside of your normal social circle in Smalltimore. What things do you appreciate on a date? When someone puts more thought into it than just going out for a drink—there's so much room for activities! What type of relationship are you looking for? The kind that reminds me I'd rather be a party of two than a party of one. Thoughts on dating apps? They're fine, but don't take them too seriously. Favorites? Tinder or Bumble. They're casual and easy to meet people, but I can turn it off whenever I feel like it. Any success? If success is a good date, then yes.
---
Cindy Wolf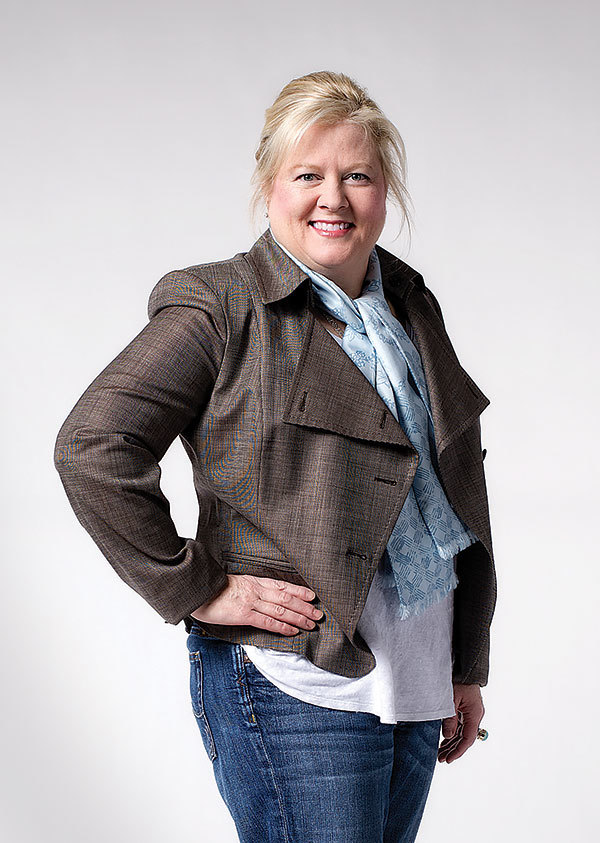 52, executive chef at Charleston, co-owner of Foreman Wolf, Sparks
Currently reading? About six cookbooks, as well as Game of Thrones, J.R.R. Tolkien, and a biography on Winston Churchill. Last meal? It would involve a massive amount of truffles, foie gras and squab from a certain chef in the southern Rhône Valley, and an old Châteauneuf-du-Pape from Domaine du Pegau, Château de Beaucastel, or Clos des Papes, and Champagne from Egly-Ouriet, Salon, or Pol Roger. Worst fad? Macramé vest, purple bell-bottoms, and white clogs. I was 9—believe me, it wasn't my choice. Dream vacation? Paris for a few days to eat, walk the city, and go to the museums and cookware shops. Then up to the Champagne region to meet with winemakers and explore the amazing history of the region. Biggest problem with dating? Texting. Type of relationship you're looking for? An honest, happy one. What things do you appreciate on a date? Being on time, thoughtfulness, good planning, and laughter. Thoughts on dating apps? What's a dating app?

---
Jasmen Davis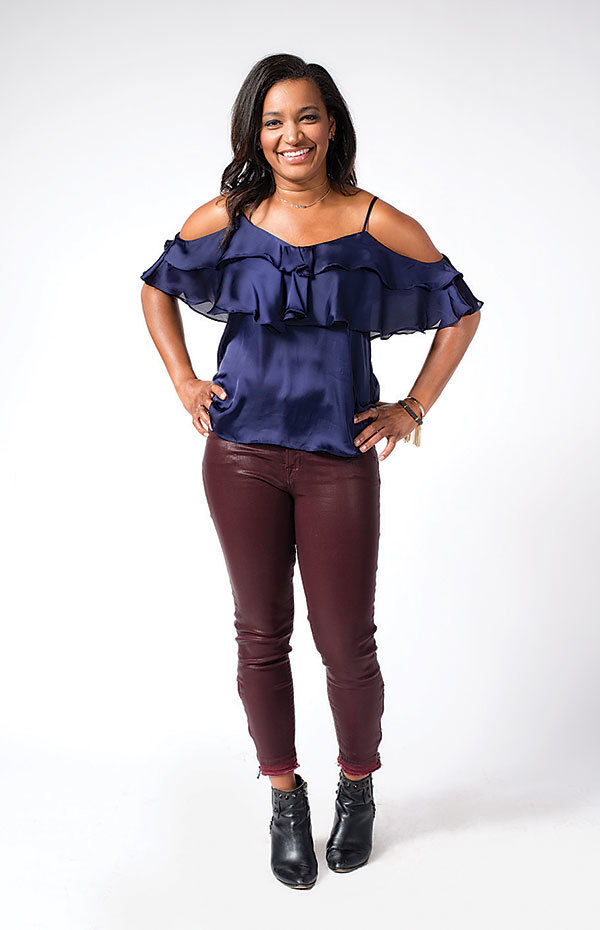 35, production makeup artist, Mount Vernon
Currently watching? Anything on HGTV, especially Fixer Upper. Anthem? "Cranes in the Sky" by Solange. Worst fad you ever participated in? So many. The movie Clueless was my dream. Knee-highs, platform sneakers—I've tried it all! Thoughts on dating apps? Dating apps can be fun. I met my last boyfriend online. Right now, I'd rather meet people organically. It gives me a chance to pick up a new hobby or check out a new spot. Favorites? On Match, people take forever to respond and it's too much back and forth. My girlfriend and I compare it to writing to a pen pal. Tinder is more to the point; it's kind of the speed dating of online dating apps. I'd rather just meet up for a quick drink and get a sense for someone's personality and chemistry. Cut to the chase! Best or worst dating app story? I once went on a date with a guy who brought me a bunch of vegetables he grew in his garden since he knew I liked to cook. That was pretty sweet!
---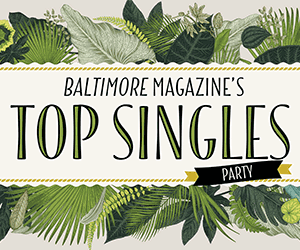 ---
Francis Smith
25, co-founder of Diamondback Brewing Company, Towson
Anthem? "Come Sail Away" by Styx. Last meal? A hodgepodge of meals from Mount Vernon Marketplace or R. House. Worst fad you ever participated in? Facebook. Best idea you've ever had? Taking a gap year before college. For the first semester, I went on "seamester" where I had the opportunity to sail across the Indian Ocean. It broadened my world-view in an unbelievable way. What things do you appreciate on a date? Skipping the get-to-know-you for actual insightful conversation. Biggest problem with dating? Time and money. I put my company first, then my dog, which leaves me little time for anything else. Best or worst pickup line? "Hey, I'm a Baltimore magazine top single." Thoughts on dating apps? I'm a classic who believes in using phones for calling. I get bored with the slow back and forth that's required to get to know someone over apps. I've gone on a few dates but never had anything that lasted.
---
Allison Pecore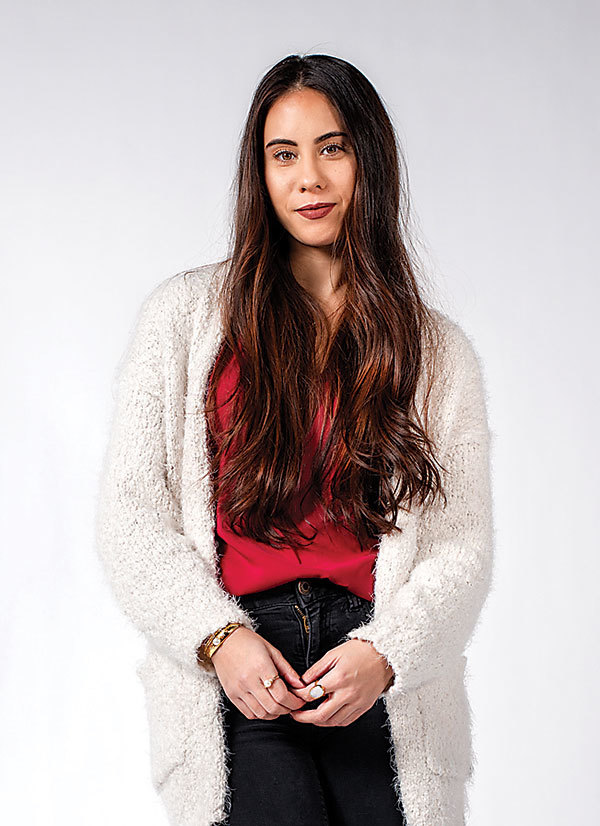 26, registered nurse at The Maryland Proton Treatment Center, Catonsville
Currently reading? And the Mountains Echoed by Khaled Hosseini. Anthem? "Supermassive Black Hole" by Muse. What type of relationship are you looking for? I wouldn't necessarily say that I am "looking." I don't think that you go out to find love, rather love finds you. I hope the next man I choose to open myself up to is my person. Biggest problem with dating? Lack of raw, open, and honest communication. Thoughts on dating apps? I personally know someone who recently married someone they met on Tinder, and they are so happy together. I say if you never try, then you'll never know. Unfortunately, I think the ratio of people who are genuinely seeking quality relationships versus hookups is a bit skewed. If you are not seeking the latter, then patience is a virtue. Any success? I befriended a local tennis player of similar skill level, and we've gotten together a few times to play!
---
Tyler Downs
27, merchant for Under Armour, Locust Point
Anthem? "Livin' Part of Life" by Eric Church. Dream vacation? Ko Phi Phi island, Thailand, where the movie The Beach was filmed. Worst idea you've ever had? Probably the puka shell necklace. Biggest problem with dating? Finding the right places to meet girls, other than bars and dating apps/sites. Best or worst pickup line? Me: "Excuse me miss, do you like raisins?" Girl: "Not really." Me: "How about a date?" She laughed, but did not take me up on the offer. Thoughts on dating apps? They are a way to pass time and, in some cases, connect with others in a meaningful way. I swipe on Bumble but rarely entertain a conversation. It feels awkward to try and force one without actually having met the person. Favorites? Bumble. Who doesn't like it when a girl makes the first move? Any success? It's been fun to go out and get to know people I never would have known otherwise. Unfortunately, nothing long-term has come of it.
---
Dating App Trends
---
Ezra Tilaye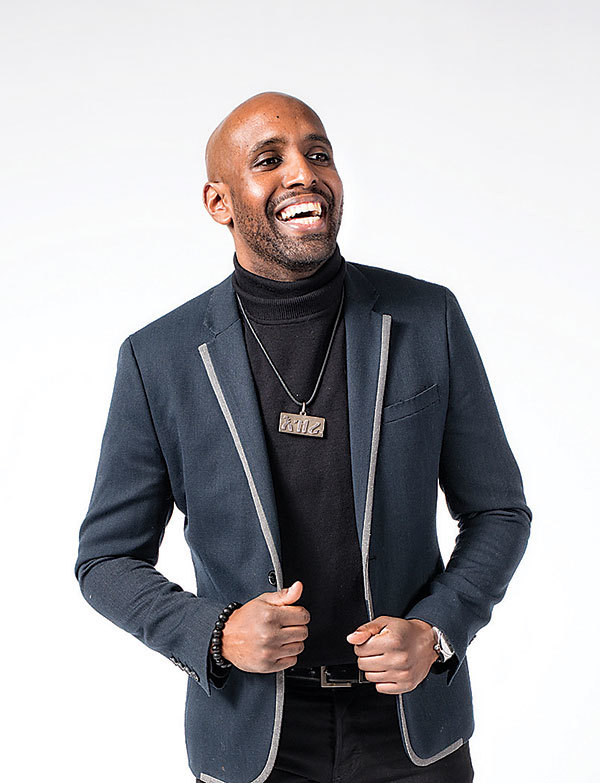 29, executive chef and owner at Ware House 518, Mount Vernon
Anthem? "Headlines" by Drake Last meal? First course: butternut squash bisque. Second course: ravioli/lasagna. Third course: apple pie à la mode. Biggest problem with dating? Finding a woman that can understand the entrepreneur/hospitality work schedule. Thoughts on dating apps? They are great! They have really changed the game. The social dynamics are fascinating to watch and actually interact with—in some ways for better, and some for worse. Favorites? Bumble, hands down, because it allows the woman to be in the driver's seat. I am all about strong equality in any relationship. Any success? I have. You meet some great ladies on there. Some have even become really good friends.
---
Michael Thomas
26, meteorologist for Fox 5 DC, Columbia
Last meal? Chipotle. Enough said. Worst fad you ever participated in? I'd say the overuse of text. I still allow the rogue "lol" to make it into a text or e-mail and I overuse emojis . . . something I'm working on. What things do you appreciate on a date? Confidence and being yourself. I've been on plenty of awkward first dates where more time is spent trying to break down walls than build something up. Relax and be yourself. Keep the phone away so we can focus on each other. Thoughts on dating apps? I think they're fine! Technology is meant to bring people together. There's nothing wrong with using it to its full potential, especially given how busy life can be. It's the easiest and most convenient way to meet new people. I've used both Tinder and Bumble. The hardest thing is getting that first "hello" out there.
---
---
Kai Reed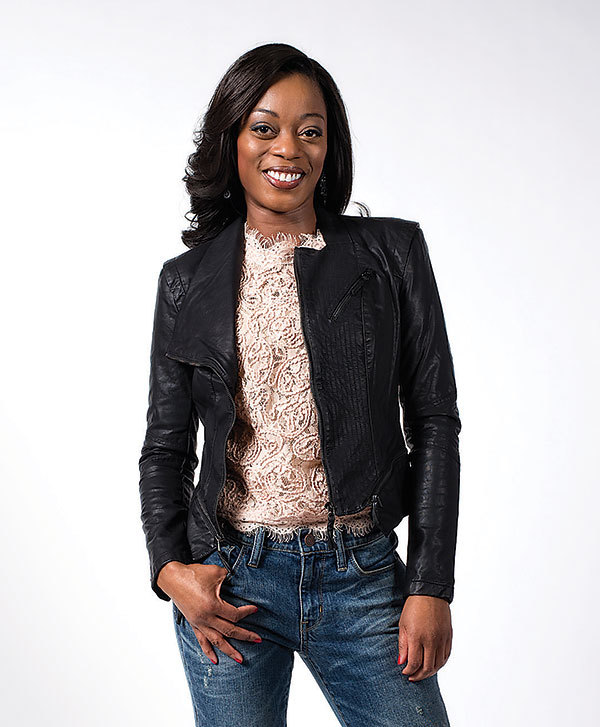 39, news anchor/reporter at WBAL-TV, Midtown

Currently reading? Just finished The Lake House by Kate Morton. Just started What She Knew by Gilly Macmillan. Anthem? "On Your Face" by Earth, Wind & Fire. Biggest problem with dating? Sometimes it can feel like a lot of pressure, and very formal. It's always nice to get beyond that point and just have fun. Best or worst pickup line? I actually don't think cheesy pickup lines get the respect they deserve. A good laugh about a corny line can be the perfect icebreaker! Thoughts on dating apps? Technology, social media, apps—they're all a big part of everything we do now. I haven't gotten into them, but I think that they could be a great way to meet people. I haven't ruled out trying it one day!

---
Miho Tanaka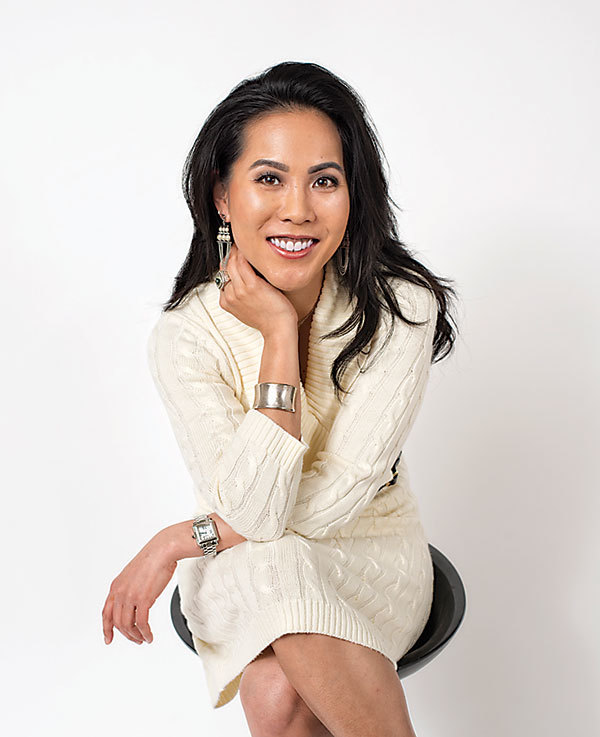 37, orthopedic sports medicine surgeon at Johns Hopkins, Fells Point
Last meal? Hopefully I wouldn't know it's my last! Dream vacation? One I just got back from—a beautiful beach in Thailand with good friends, good food, lots of spa sessions, and some incredible local activities, like a kayak tour through sea caves on nearby islands. Best idea you've ever had? Still waiting for it! What have you found to be the biggest problem with dating? Sometimes people seem too focused on the process of dating, instead of finding the right fit. What type of relationship are you looking for? A stable partnership with someone who respects my independence as well as the demands of my career. What things do you appreciate on a date? Authenticity, being natural, not showing off. Manners are important. Thoughts on dating apps? Yuck. That's just not a way I like to spend my time.
---
Margaret Evans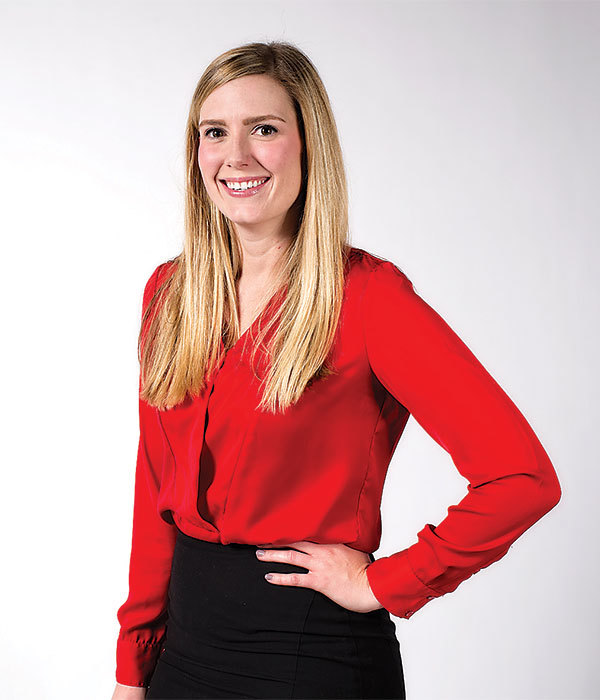 31, associate property manager at 100 Light Street, Riverside
Anthem? "Vivrant Thing" by Q-Tip. Dream vacation? Egypt. Thoughts on dating apps? Dating apps are great to bring people together that otherwise would never meet, but it has also resulted in people not taking time to really try and connect or get to know someone because they know there are 20 other prospects at the tips of their fingers at any moment. Favorites? Probably Bumble because it lets the woman start the convo on her terms. Any success? I have. I'm very busy with my job and don't come in contact with many dating prospects in my normal life so it has helped me meet men I otherwise never would have come in contact with. Best or worst dating app story? I'm saving those for my book.
---
Nathaniel Badder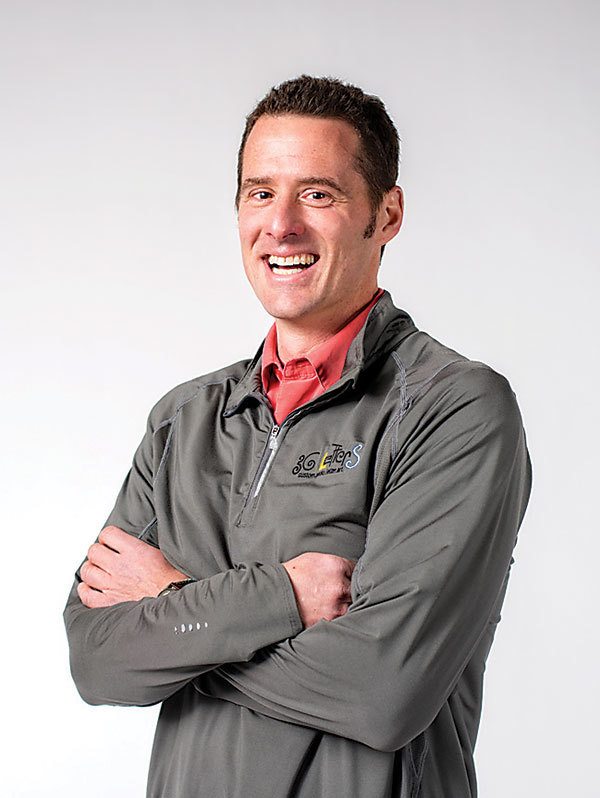 40, owner of custom photo letter art company 36 Letters, Homeland
Anthem? "Shine a Light" by The Rolling Stones. Last meal? I would love to say wild caught salmon and organic kale, but it would probably be a big old bacon cheeseburger. Worst fad you ever participated in? Middle school?!? Dream vacation? I'm dying to go to Alaska and Israel, but my dream has always been to take a month-long Eurail trip around central Europe. Biggest problem with dating? It can be tough to meet someone and connect with someone on a deeper level when both of you are at a time in life where you're ready and able to make a commitment to one another. Thoughts on dating apps? I see them as a necessary evil. As you get older, especially when many of your friends are married with kids, opportunities to meet attractive and interesting single people become increasingly rare. They offer a way to facilitate these meetings. Any success? Absolutely.
---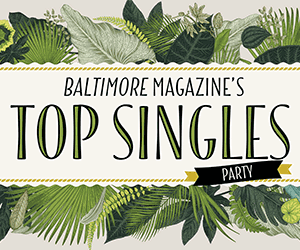 ---
Melanie Molinaro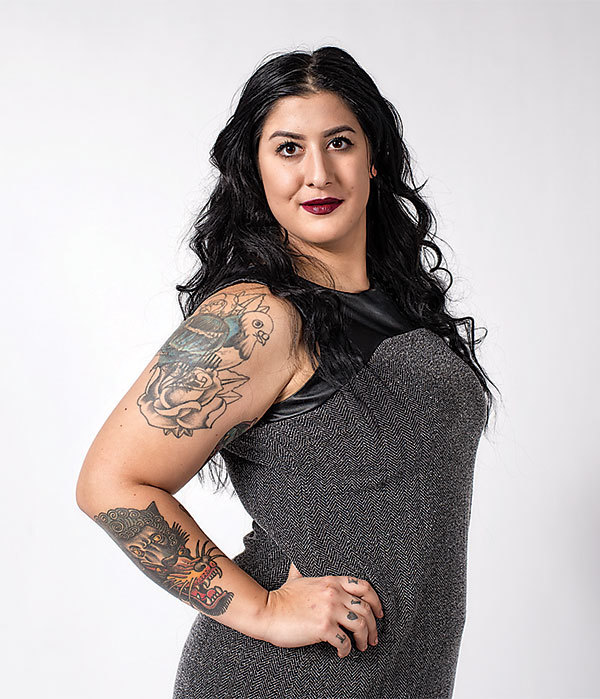 25, co-owner/culinary director at Stall 11 in R. House, Rosedale
Currently watching? 30 Rock. I'm a huge Netflix junkie. Anthem? "Like a Boy" by Ciara. Worst fad? Hair crimping. Dream vacation? Italy—the motherland for me. I've wanted to go live there for half a year, work in a super small kitchen by the water, learn about old-school cooking, and run the streets of Rome at night. What things do you appreciate on a date? The little things, really. Those make all the difference. Biggest problem with dating? No one is willing to take the time to get to know the other. If they see something they don't like, they move on right away to the next person. (Never judge a book by its cover.) Thoughts on dating apps? I am not a huge fan of them. As a woman, you get bombarded with messages from men daily. It's hard to really search through that. Any success? If I didn't work so much, I would go the old-school route. Maybe I'll meet Mr. Right one day, but for now, I'll take it slow.
---
Kel Millionie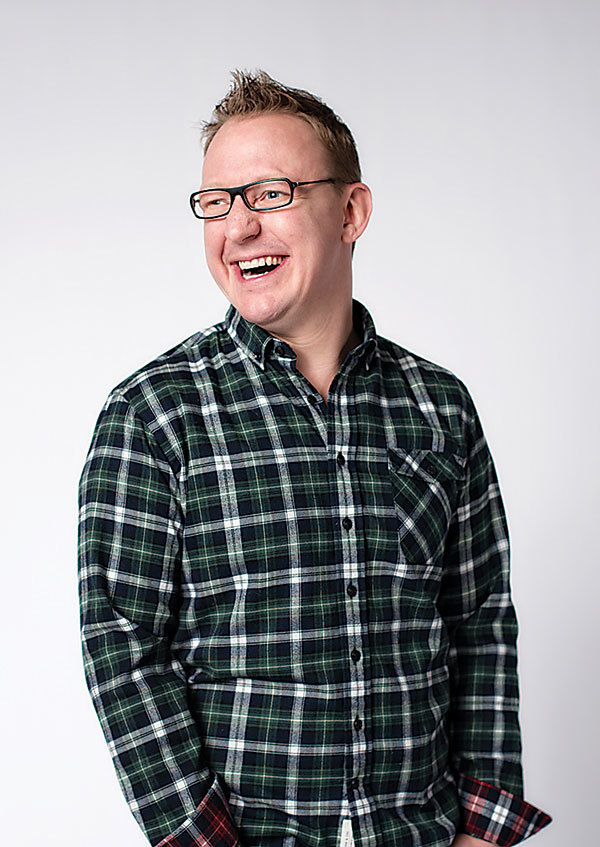 35, lighting designer for The Baltimore Museum of Art, Remington
Anthem? "Let It Go" by James Bay. Last meal? A tub of Ben & Jerry's. Any flavor will do. Dream vacation? Zip lines in New Zealand. Best idea you've ever had? Adopting my rescue tuxedo kitty, LarryCat, from the Maryland SPCA. What type of relationship are you looking for? I'm looking for a relationship where the time of getting to know each other seems never-ending. I love being fascinated by people. Thoughts on dating apps? Dating apps have a place in our technology-filled society and I find them to be equal parts entertaining and facilitating. My relationship with them comes and goes. Sometimes I'm on daily; then I go for months without checking my inbox. Any success? I think I've actually had more luck stumbling across interesting people on Facebook than I have on Tinder or Grindr.
---
Cierra Colón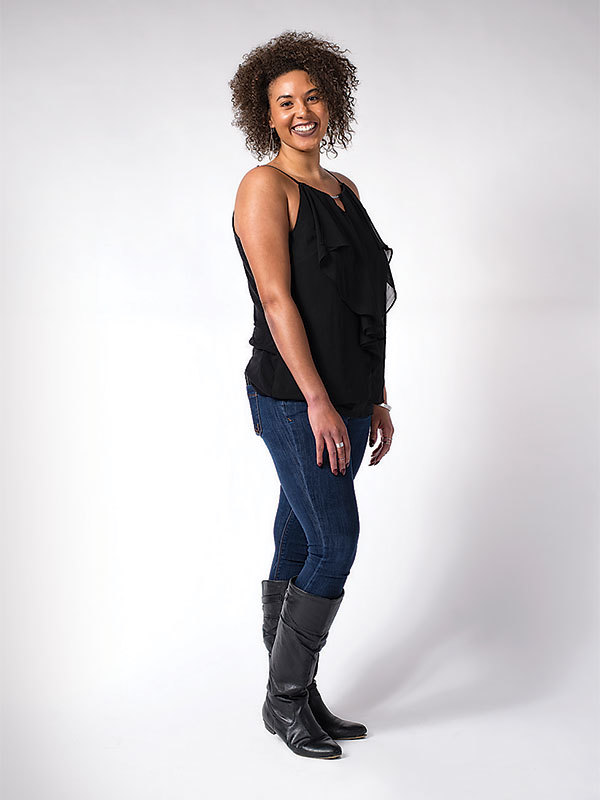 24, public relations coordinator, Columbia
Currently watching? The Walking Dead. Currently reading? The Girl on the Train. I love a good thriller novel. What things do you appreciate on a date? Chivalry and initiative. Biggest problem with dating? Nonchalance and laziness. I don't like when people ask me to hang out. What does that mean? I can hang out with my girlfriends or my mom. Plan something. Provide some details. Be engaged and excited. Thoughts on dating apps? I'm indifferent. Favorites? Bumble. I heard Tinder is just for hooking up and I'm definitely not interested in that.

---
Elizabeth Hafey
37, attorney at Miles & Stockbridge P.C., Brewers Hill/Canton
Anthem? "Rise Up" by Andra Day. I find the lyrics to be hopeful and uplifting. Dream vacation? Bora Bora. What things do you appreciate on a date? I appreciate the small, romantic gestures. Biggest problem with dating? Finding the time. Thoughts on dating apps? I think people can be very successful finding a partner on dating apps. One of my close friends met someone on a dating site and now they are in a very serious relationship. I think dating apps can be a good way to meet a broad spectrum of people who live both inside and outside of Baltimore. I do not think dating apps are for everyone.
---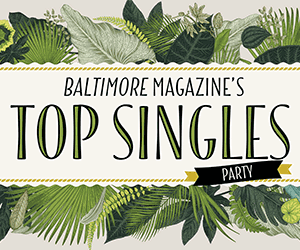 ---
Dan Martinez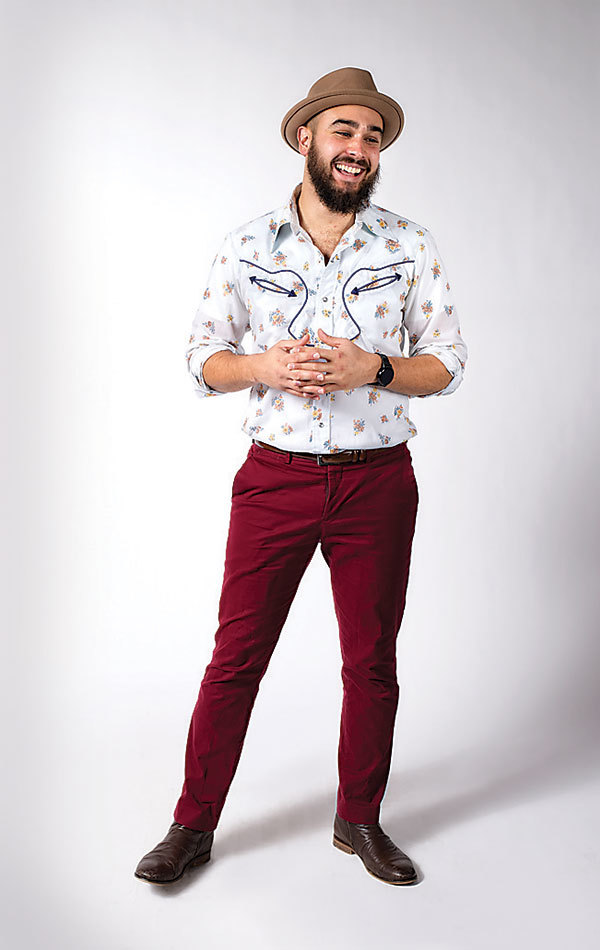 28, freelance cinematographer, Gwynns Falls
Currently reading? The Silmarillion (Tolkien nerd) and Fidelity by Wendell Berry. Anthem? "When You Were Young" by The Killers. Last meal? Crab feast, with some of my aunt's cheesy potatoes au gratin as a side. Biggest problem with dating? It's hard to gauge who people really are based off of initial dates. They can put on a bit of an artificial "best face," so it can take a long time to get to know the real you. What things do you appreciate on a date? A kind spirit, lots of laughter, and more than probably anything, someone who helps to carry the conversation. Thoughts on dating apps? Meh . . . I've tried a few, went on some dates, nothing much came of them. Lots of being on different pages with different people, but no horror or love stories! Favorites? Happn has a fantastic concept based on real life encounters, instead of just online profiles. But it's never worked in real life implementation, at least for me.
---
Mondul Kao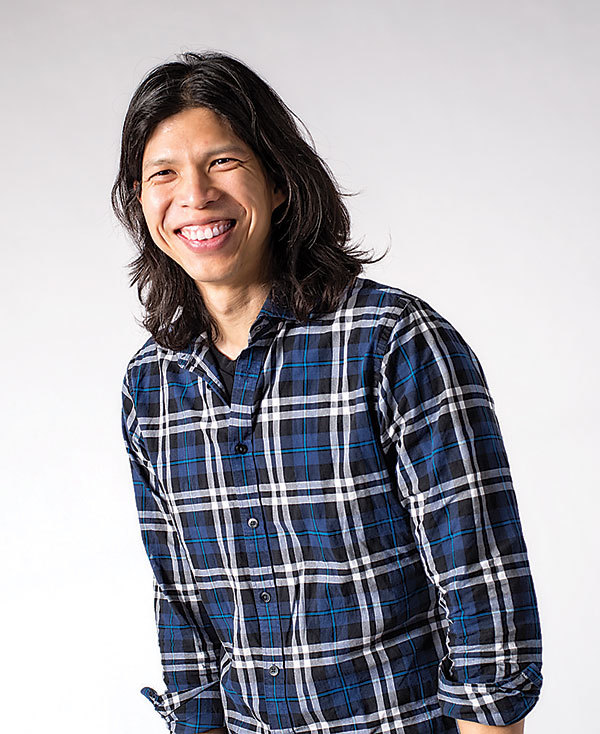 37, artist at mobile game studio Big Huge Games, White Marsh
Currently watching? Cosmos on Netflix with Neil deGrasse Tyson. Last meal? Dim sum. Anthem? I wouldn't call this song an anthem, but Mariah Carey's "Through the Rain" has helped me get through a lot of things. Worst idea you've ever had? Thinking I could be a professional gambler/poker player. What have you found to be the biggest problem with dating? When there's a mismatch where you want more and the other person doesn't, or vice versa. Thoughts on dating apps? Girls have all the power, ha-ha! I revisit some occasionally. I'm not too happy about the fact that when you don't get a reply, you don't know if it's because that person is not a paying member that can even reply, or because you just didn't grab their attention. In real life, you can tell right away if someone is into you or not; online, it seems less cut and dry.
---
Wanna meet our Top Singles in person?
Join us for our annual Top Singles Party at Bar Vasquez on February 26.