50 Best Restaurants
As the dining scene sizzles, our picks for the top tables in town.
Edited by Jane Marion - March 2017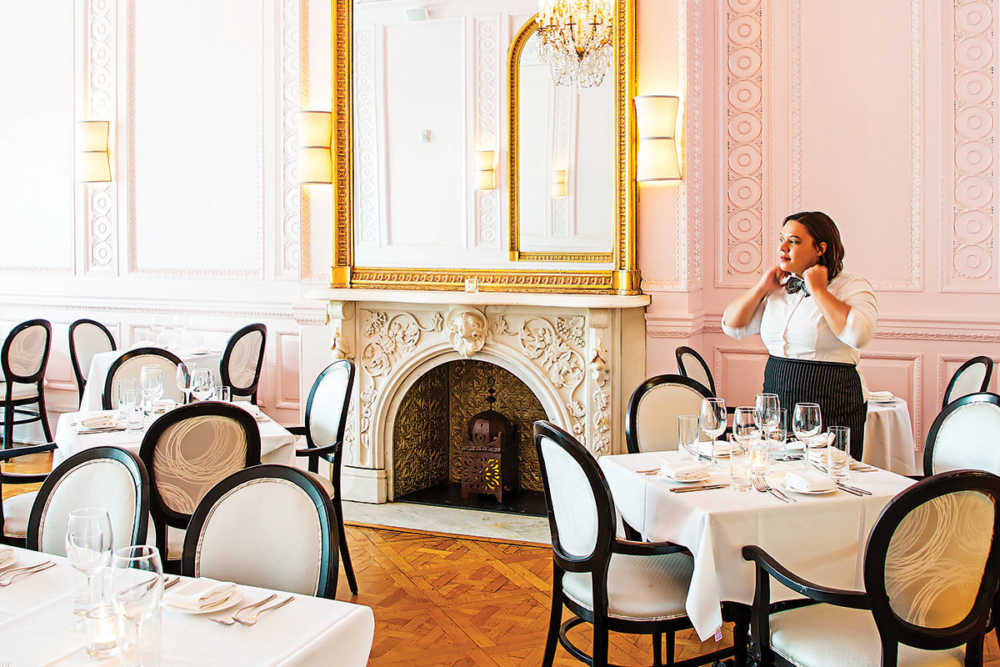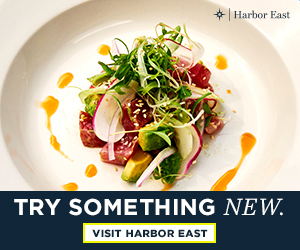 ---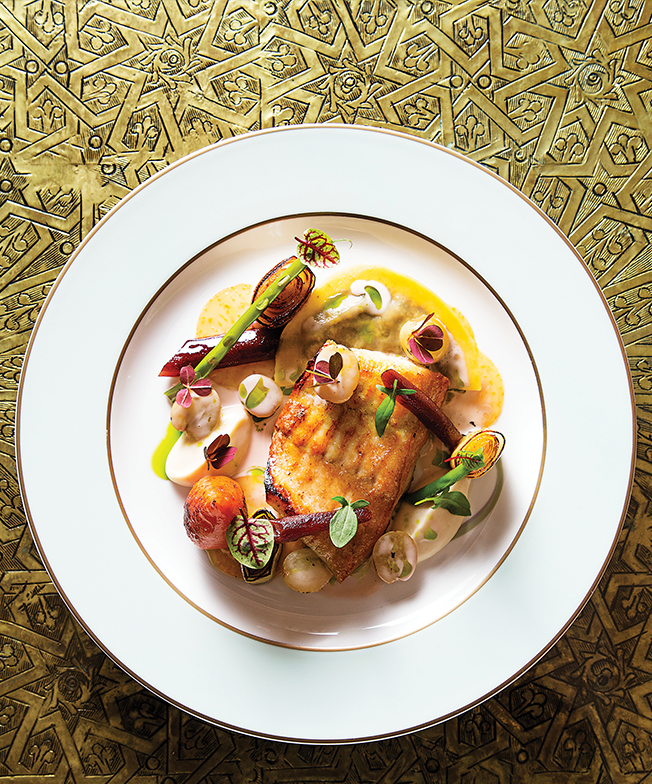 How to know where you fall? Do you swoon at the glow of the candlelight as it reflects off the Riedel at Charleston? Crave the "queso" at Clavel? Need smelling salts at the thought of potato skins at The Prime Rib? Believe that eating out is an inalienable right? Answer "yes" to any of these and come sit with us—you're a live-to-eat type. And that's why, for many months, we've been working to bring you our picks for the 50 best restaurants in the Baltimore area.

From the indie BYOBs to contemporary casual spots to white tablecloth titans (we love you, Linwoods), the landscape continues to flourish with legions of new spots, as well as time-honored establishments. Dining out becomes a heightened experience when we're in work mode. Reviewing for you means we turn off our cellphones, sit up straight, and pay absolute attention to our food—the briny beauty of a Chesapeake oyster, the pronounced char on a wood-grilled leg of lamb, the umami-forward flavor of squid-ink pasta with sea urchin. . . But our rundown isn't simply a list—you can get that anywhere.

We offer in-depth analysis based on hundreds of hours of taste testing, observations, and interviews, and we even share tips from the field. We also dive into the derivation of dishes and restaurant names, highlight décor details, and visit the front and the back of the house with a server, bartender, chef, and maître d' to show you what it takes to run a first-rate restaurant. (Hint: Thomas Edison must have had restaurants in mind when he said, "Genius is 1 percent inspiration and 99 percent perspiration.") Take a seat at one of our local tables—and by all means enjoy lifting fork to mouth for the pure pleasure of it all.
With all the restaurants in Maryland, how do we decide who rates? Every year, just as bathing-suit season comes to a close (talk about good timing!), we contemplate which places we should add—or subtract—from our roster. At the outset, we consider some 100 restaurants, and then many meals later, our team of taste-testers whittles it down to 50. But this year, we went one step further.

To better standardize the process, we made a lengthy list of 40-odd questions to ask ourselves for each spot we visited, then internally scored each one. Simply put, the highest-scoring spots landed on the list. Not all of the criteria involved food. Our questions included: Did the restaurant meet its mission statement? Were the bathrooms clean? Did we feel welcome? How did the restaurant handle mistakes? Was there anything new or noteworthy? If there were flowers, were they fresh? Did we have a good time? Did the spot offer good value?

We openly acknowledge that taste can be a matter of opinion (and even emotion), and that no restaurant will please all patrons or is "on" all the time. But an overcooked steak, slow service, intrusive music, or stained menus are less up for dispute. Eating out is a luxury and when you decide to dine out, where you spend your hard-earned money matters to us as much as it does to you.
1157 Bar + Kitchen
Locust Point
1157 HAUBERT ST. | 443-449-5525


Food & Drink: A stone's throw from landmarks like Fort McHenry and the Under Armour campus, Jason Ambrose's baby-size boîte has become a neighborhood institution. Head here to throw back an expertly crafted mule, but also indulge in some solids that rival any white tablecloth spot. We sampled the signature Korean fried chicken wings just to make sure they still rate (they do), but we also discovered the grouper ceviche and a flavor-packed white bean hummus. A soul-satisfying corn tortilla soup floating with squash blossoms was also a high point.

Service: The distance between you, the bar, and the kitchen is no more than a few feet, which means the drinks come out cold and the food arrives piping hot. Our server, Sabrina, was a hoot and a half.
Ambiance: A paragon of industrial chic with Edison bulb sconces and leather booths that make you feel like you're riding the rails of a vintage dining car.
Insider's Tip: Bar comes first in its name, but the kitchen is its equal. Come thirsty and hungry.
AldO's RistOrAnte ItAliAnO
Little Italy
306 S. High St. | 410-727-0700


Food & Drink: The Southern Italian cuisine here is conservative, in the very best ways. A long, relaxing dinner proceeds with handsomely assembled appetizers, precisely handled seafood, and serious meat dishes—a grand osso buco, for instance, or the signature Tournedos Rossini, an extravaganza of beef, foie gras, and wild mushrooms. Fresh ingredients and a light touch keep things buoyant and frisky.

Service: One of the city's few remaining formally dressed wait staffs remember the kind of bourbon their customers prefer in their Manhattans, as well as their favorite dishes.
Ambiance: Formal but comfortable, the well-appointed dining rooms offer the kind of atmosphere suitable for a pharmaceutical sales meeting or a marriage proposal. The front bar boasts a safe zone for the city's power brokers.
Insider's Tip: Pasta, homemade here, is a must. So sample more than one with the restaurant's pasta duo (or trio), and make sure one of them is the spaghettoni alla carbonara, a perfect version of this international cafe classic.
Alma COcina Latina
Canton
2400 Boston St. | 667-212-4273


Food & Drink: This swank spot for Venezuelan-inspired fare is a welcome anomaly from the pub grub of Canton. Chef Enrique Limardo's menu marries traditional South American delicacies with contemporary techniques and mind-bending flavor combinations in the form of slow-cooked proteins like a 16-hour sous vide short rib and seafood specialties done crudo and cured. The maize marvels, known as arepas, are required eating.

Service: The restaurant bustles with a friendly wait staff that's great at giving guidance.
Ambiance: Starry lights, lush tropical greenery, and chic patio furniture bring to mind the white sands of the Venezuelan coast.
Insider's Tip: Chat with ever-lovely owner Irena Stein. You'll learn something new about her country's cuisine every single time you speak with her.
Ananda
Fulton
7421 Maple Lawn Blvd., Fulton | 301-725-4800


Food & Drink: This Singh brothers establishment has become the who's who spot of Howard County, as foodies flock from across the state to feast on impeccable and innovative Indian cuisine. Binda and Kehar Singh's sister, Kinday Kaur, puts a creative spin on standard staples like palak chaat, aka flash-fried baby spinach, now topped with tamarind-date chutney and pomegranate seeds. Local sourcing, sustainable ingredients, and seasonal dishes are also a calling of the kitchen. You'll find these dining objectives reflected in dishes such as an exquisite herb-roasted Pennsylvania lamb shank. End your meal with a scoop of cardamom ice cream, and you'll instantly understand why this heavenly hideaway's name is the Sanskrit word for "bliss."

Service: Bow-tied servers are the models of hospitality, two steps ahead of your every need. Also keep an eye out for the ever-gracious Binda, who floats around the floor in his sartorially splendid suits.
Ambiance: This space has panache to spare, with dark woods, white marble, roaring fireplaces, and stained-glass windows.
Insider's Tip: Don't miss weekend brunch, a mash-up of Indian and American classics. Lamb korma and omelets with cumin-roasted potatoes, anyone?
Azumi
Harbor East
725 Aliceanna St. | 443-220-0477


Food & Drink: A meal at Azumi will spoil you for all sushi suppers that follow, in part thanks to the superior sourcing from Japan's finest seafood market. The tasting menu is a bit of a splurge ($120 per person), but also offers incredible value. Highlights include silky blue fin toro fatty tuna, wagyu carpaccio doused with chimichurri and achiote oil, and king crab legs offer a visual delight (the colossal king is paired with tiny sawagani crabs). The star entree is a Nobu-inspired miso-marinated black cod festooned with Japanese bayberries.

Service: Our server, Selma, ably explained all the intricacies of the menu and offered reliable recommendations—she made our meal.
Ambiance: Trendy Tokyo is invoked with (sometimes intrusive) house music and murals.
Insider's Tip: The best complement to your meal is found on the sizable sake menu. Try the beginner's flight for an intro to rice wine.
Bar Vasquez
Harbor East
1425 Aliceanna St. | 410-534-7296

Bar Vasquez
Harbor East
1425 Aliceanna St. | 410-534-7296


Food & Drink: Big, beefy steaks take center stage in this dramatic space, which formerly housed Pazo. The meat is first-rate, but it can be upstaged by the sauces it's served with—the best of them is a spicy chimichurri you'd be happy to eat with a spoon. The supporting menu is impressive—a chili-oil-spiked appetizer of grilled provolone on toast, flaky empanadas stuffed with savory beef, herbed spaetzle topped with a neatly placed pile of sweet shrimp from Argentina.

Service: Credit the Foreman Wolf system for turning out a staff of confident professionals, ready to subtly steer you away from a redundant dish or recommend a bold Argentinian wine.
Ambiance: The conversion from Pazo to Bar Vasquez is subtle. You'll certainly recognize the space, which is more muted and modern now. What remains are moments of unexpected intimacy in what could be nonstop swagger in the wrong hands.
Insider's Tip: Potatoes are a big deal in Argentina. Go for the Yukon Gold smashed spuds with ricotta and olive tapenade.
---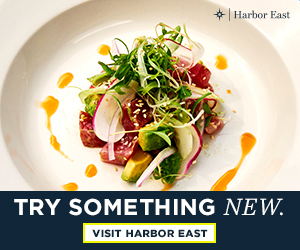 ---
BottegA
Station North
1729 Maryland Ave. | 443-708-5709


Food & Drink: If there's a weak spot on owner Adrien Aeschliman's ever-changing chalkboard menu, we've yet to discover it. A roster of duck, beef, fish, and fresh vegetable contorno (side dishes) showcases the kitchen's dazzling ability to bring Italian cuisine to contemporary life. If you're lucky enough to spot the spinach and ricotta Malfatti scribbled on the board, take a moment to revel in your good fortune. The large balls are a cross between dumplings and gnocchi, and they're addictive. Prior to bringing out our whole branzino and bavette steak served in a veal marrow jus, our server set down fish and steak knives, even though "you won't need them," she said. She was right. The meat was so tender and the fish so flaky, we could have eaten both using spoons.

Service: Informal but informed.
Ambiance: Despite the tight quarters of this tiny BYOB, the space feels homey and comfortable.
Insider's Tip: If you arrive early, there's a new waiting room downstairs. But if you don't want to feel rushed, go on the later side to linger guilt-free.
The BReweR's ARt
Mount Vernon
1106 N. Charles St. | 410-547-6925


Food & Drink: A first-time visitor will instantly get what we all love about heady Belgian-style ales and the upstairs-downstairs atmosphere options in this gorgeous townhome restaurant. But what about, you know, dinner? That's something to love, too. Andrew Weinzirl, formerly of Maggie's Farm, now runs the kitchen, and his sensibilities run to the full-bodied and cheeky. Beef cheeks show up in a heavenly stew and on another visit, pork cheeks are seared with scallops and served with white beans, sauerkraut, and fennel. Fish, when it's served, is something assertive like grilled mackerel, a dish for those passionate about their pesce. What distinguishes even the vegetarian entrees and the desserts is the delicate touch applied to the strong flavors.

Service: The staff has remained remarkably stable—always a good sign. Tableside, there's good advice about pairing the food with house-brewed beers, as well as a smart selection of West Coast wines.
Ambiance: The wood-walled back room, with merry noise trickling in from the front bar, is romantic enough for that critical second date but sober enough to break the news to your boss that your two-week's notice starts now.
Insider's Tip: Vegetarian fare gets the he-man treatment, too. Consider the celery root with leeks, squash, and rye-berry farrotto.
Charleston
Harbor East
1000 Lancaster St. | 410-332-7373


Food & Drink: Twenty years after Cindy Wolf and Tony Foreman transformed the Baltimore restaurant scene with the opening of Charleston, their flagship venue remains the premier dining experience in the city, bar none. Chef Wolf's meticulous—and glorious—classic French take on Low Country cuisine is always revelatory, providing a depth and complexity of flavors that rivals the highest haute cuisine, but speaks the vernacular with ease. A humble shrimp and grits is transcendent here—plump prawns nestled in an ethereal cloud—and even a simple course of "fresh artichoke" is a masterpiece of color and taste, accompanied by a bright carrot purée, arugula oil, roasted red beets, and medallions of roasted cipollini. Tony Foreman's wine list continues to provide an education in oenophilia. Give yourself over to an evening and prepare to learn a new way of thinking about food and wine.

Service: Expect a beautifully orchestrated evening from start to finish, as the staff performs a hushed dance of presentation that answers your every need.
Ambiance: Muted colors and luxe details are quietly calculated to keep your focus on the food.
Insider's Tip: If you don't want to do the whole prix-fixe thing, no need to feel intimidated—order à la carte at the bar.
Cinghiale
Harbor East
822 Lancaster St. | 410-547-8282


Food & Drink: Reading fluent Italian (or even getting an assist from Google Translate) will certainly help you interpret the menu at this Harbor East enoteca. But who cares what maccheroni alla chitarra (egg pasta) is? Just order it. In fact, while perusing the pastas, put any one of them at the top of your ordering agenda—from simple strands of tagliatelle with mushrooms, thyme, and Parmigiano, to the richer short-rib-stuffed agnolotti mingling with roasted butternut squash, balsamic brown butter, and hazelnuts. The fare excels elsewhere, too, whether you're contemplating charcuterie or pan-seared halibut served with a trickle of lemony brown butter and a crust that cracks like kindling. Finish your repast with a cappuccino, served in a delicate Ginori teacup—or learn what regret feels like.

Service: We take for granted that all Foreman Wolf spots set the standard for service, but a recent visit only helps remind us of why that's the case. Our server was attuned to every move we made—refilling a wine glass approaching a dangerously low level, providing much-needed personal space during a delicate dialogue, and finding the perfect moment to bring the bill, without us even giving the universal sign for "check please."
Ambiance: Like your favorite wine bar along the Arno.
Insider's Tip: Wine lovers will delight in Tuesday night "cellar raids" when all 750 ml bottles are half-price. And if co-owner Tony Foreman (and friend of leading wine critic Robert Parker) is in the house, ask for his expertise—you will get a history lesson on 2,500 years of grape-growing.
---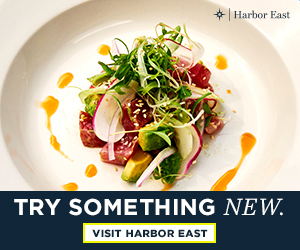 ---
Clavel
Remington
225 W. 23rd St. | 443-900-8983


Food & Drink: There are those who might scoff at the idea of a Oaxacan-inspired mezcal bar on a rundown Remington street keeping company with the more hoity-toity spots named here. But when it comes to good value and a great time, this spot is a genuine gem. (It's also one of John Waters' favorite watering holes.) Grab a seat (or barstool) and keep company with hipsters, parents with kids, AARP-card carriers, et al.—basically, anyone who eats and drinks. What to get? We highly recommend the carne asada mixtas and any one of the four ceviches. And in case you missed the memo, the queso fundido is religion. One taste and your conversion will be quick.

Service: Three types of salsa await you at the table, and the drinks and house-made chips arrive in a flash, as you contemplate where to go from there. The pacing is always on-point, and the servers are as happy as you are to hang out here. (Many of them even stop by on their nights off.)
Ambiance: The hot pink neon sign leads us inside to a land of Zandunga and mariachi music, Oaxacan wall tapestries, white string lights, and melting candles. Once the spell has been cast, you'll feel like this is the only life you've ever known.

"The inspiration of the queso fundido came from chef/co-owner Carlos Raba's hometown Culiacán, Mexico. His uncles had restaurants in the 1980s and they always served fundido as a way to gather as a family and share the same plate scooping up cheese with totopos or tortillas de harina. It's a simple dish, but it can give so much to a table."
— Owner Lane Harlan
Insider's Tip: Owner Lane Harlan works the floor most nights to ensure that everything is perfecto. Also, look carefully around the dining room. There's a good chance you'll have a House of Cards celebrity sighting here.
Colette
Station North
1709 N. Charles St. | 443-835-2945

Colette
Station North
1709 N. Charles St. | 443-835-2945


Food & Drink: From Adrien Aeschliman of Bottega fame, this insouciant newcomer feels perfectly French without trafficking in the tired staples of Ze Olde French Cafe. Instead, on the small, ever-changing menu, there are knockout appetizers like fried whole porgy, charred seasonable vegetables, labored-over pasta dishes, and fuss-free steak, chicken, and fish entrees.

Service: The wait staff conveys genuine pride in the efforts of the kitchen crew, which is both encouraging and charming. Trust their opinions on special dishes.
Ambiance: The understated pocket-size space, close by The Charles Theatre, feels like the movie set for a sophisticated tale of urban romance. Think glowing faces and good music.
Insider's Tip: From the original Colette menu, all that remains are the divine Gruyère beignets—savory doughnuts drizzled with honey. Get them every single time.
Cosima
Woodberry
3000 Falls Road | 443-708-7352

Cosima
Woodberry
3000 Falls Road | 443-708-7352


Food & Drink: You can feel the love when you sit down for a meal at Cosima, which is fitting since long-time restaurateur Donna Crivello named this eatery after her grandmother. The menu pays homage to Crivello's Sicilian heritage with dishes like eggplant salad tossed with chickpea fritters, and stuffed meatloaf. Though we advise you to indulge in multiple courses, it's possible to stick with starters, like mamma's meatballs, which will compel you to abandon all etiquette and lick the cast-iron skillet clean. (We dug deep to find self-control.) Hearty entrees like the pasta alla Norma with roasted eggplant, red peppers, tomatoes, and ricotta served over cavatelli and the boar, fennel sausage, and pancetta with polenta also earn our seal of approval. Seriously sated? Not so fast—don't leave without trying sfingi, Crivello's airy doughnuts spun with cinnamon sugar.

Service: The pacing and attitude were spot-on, as were bar manager Kristen Stark's beverage suggestions.
Ambiance: Set inside a rehabbed 1800s sailcloth factory, Cosima's exposed brick and duct work, sky-high ceilings, and wood-fired oven are a wonder to behold. In warmer months, the patio alongside the rolling Jones Falls is a total treat.

"This was inspired by a dish my mother and grandmother made when we were kids. They would go to the fish market and come back with fresh lobsters. The marinara was simmering—lobsters in! Soon we would have this sauce full of lobster flavor with a lobster sitting on top of spaghetti. My variation is making a cuttlefish ink pasta: cooking the lobsters in sauce, grilling half lobsters, and setting them on top of the pasta."
— Co-owner/chef Donna Crivello
Insider's Tip: Crivello visits almost every table in the dining room.
She really wants to know what you think.
Cunningham's
Towson
1 Olympic Pl., Towson | 410-339-7730


Food & Drink: When a restaurant sources much of its menu from its own farms, you can bet on bright, vibrant flavors and fresh seasonal tastes, right down to the handcrafted cocktails. What's truly noteworthy about Cunningham's is the sweet surprise in every preparation: a lush tuna crudo paired with snappy apple salad and macadamia butter, or a scallop and pumpkin risotto elevated by hints of smoked Parmesan and pork confit. Fish is pristine here, and the meat is mostly from those eponymous farms in Monkton and Cockeysville. It makes a difference: Their heritage pigs make for one of the finest wood-grilled pork chops you may ever taste.

Service: Servers are young, fun, cheerful, and uber-professional.
Ambiance: Wood, stone, copper, and crystal create a dramatically beautiful and modern backdrop.
Insider's Tip: Finding parking around this part of Towson is near impossible—luckily, Cunningham's offers free valet in the garage below the restaurant.
The Elephant
Mount Vernon
924 N. Charles St. | 443-447-7878

The Elephant
Mount Vernon
924 N. Charles St. | 443-447-7878


Food & Drink: Whether you're digging into a "Pimlico Hotel" egg roll, tandoori chicken kebabs, or classic Belgian mussels and frites, the menu at The Elephant reads like a geography lesson—and that's the point. Owners and inveterate travelers Linda Brown Rivelis and Steven Rivelis were inspired to bring the best of world cuisine back to Baltimore after gallivanting around the globe. And the result is this newly imagined version of the former Brass Elephant. Thirsty from all that travel? The Arabbers Delight is our new favorite tipple in town.

Service: Service is formidable, as is the fact that the Rivelises specialize in the lost art of "table touching"—making the rounds to greet every guest.
Ambiance: A visit here is like walking into an Edith Wharton novel, complete with Louis Comfort Tiffany stained glass, Waterford Crystal chandeliers, and woodwork by aesthete Lockwood de Forest.

"Gail Kaplan, whose father owned the Pimlico Hotel, and her husband, Lenny, were champions of the idea to open The Elephant from the beginning, so we decided that whenever we did a menu, we were going to have an item from the Pimlico Hotel. Anytime people talk about the Pimlico, they talk about the egg roll. These were not the one-handed egg rolls I ate in Chinatown in New York—these were huge, delicious, fresh egg rolls, a two-handed thing. This is our interpretation."
— Co-owner Steven Rivelis
Insider's Tip: Zip up that rarely worn cocktail dress and don those chandelier earrings. This is where you go to put on the ritz.
The Food Market
Hampden
1017 W. 36th St. | 410-366-0606


Food & Drink: This wildly popular Hampden spot wins fans by offering inventive food in approachable guises, like the playful but luscious take on Buffalo wings—crispy duck wings with blackberry barbecue sauce, ancho-dusted peanuts, and Brie dressing. A few dozen small plates like this (do not miss the roasted mushrooms with foie gras butter) make it easy to snack and share with friends, but the entrees are equally noteworthy: A crusted sea bass is pure heaven, the pan-roasted venison loin a dream. Kudos to the handcrafted cocktails and eminently reasonable wine list, in keeping with a place that invites serious diners and those simply in search of fun times.

Service: The staff will make you feel as if you're part of the family, happily sharing tips on their favorite dishes.
Ambiance: The sleek industrial décor manages to lend a cutting-edge feel without sacrificing intimacy.
Insider's Tip: Invite your friends to a five-course chef's dinner in the private kitchen. The "Slay the Menu" option features the best The Food Market has to offer and covers more than half of the menu.
Fork & Wrench
Canton
2322 Boston St. | 443-759-9360


Food & Drink: This self-described "boutique dive bar" has achieved remarkable consistency over its five-year lifespan despite several changes in its kitchen leadership. Chef Ben Sawyer is now at the helm, and it took just a few bites of our starters—expertly grilled octopus and roasted duck sausage served with fried-egg-topped pumpkin French toast—to confirm that it remains one of the most gastronomically exciting options in a 'hood of downscale dining spots.

Service: When we struggled to choose a cocktail from the lengthy drink menu, our server assured us that if we didn't like it, he'd simply bring a different one. There was no need—the Shift Kicker (careful now), made with gin, St-Germain, peach bitters, and soda, was terrific.
Ambiance: Truth be told, there's nothing dive-y about the space, comprised of eclectically decorated dining rooms, including one with an empty bird cage.
Insider's Tip: The small menu changes frequently, but if the 15-hour braised beef cheeks are available, order them.
Forno
Downtown
17 N. Eutaw St. | 443-873-9427


Food & Drink: While it has always been a go-to spot for patrons of the nearby Hippodrome or Everyman theaters, everyone needs to know about Forno, a modern Italian oasis that stands alone in the dining desert of downtown. Begin your journey with an antipasto plate, though the meatballs are also a standout starter. Culinary contentment continues in the form of pizzas such as one topped with prosciutto, arugula, figs, and Gorgonzola. For pasta lovers, the braised lamb ravioli—strewn with chestnuts, parsnip, and pomegranate seeds—is a pleasing plate. Be sure to sample the exceptionally crafted cocktails.

Service: On a recent visit, our server was incredibly knowledgeable about all the dishes and recommended wine pairings as we moved through our meal.
Ambiance: Vintage-style architectural barstools, rustic tables, and a live succulent wall make a memorable visit.
Insider's Tip: Check the theater schedule before you go—the place gets packed, though they're good about getting you out before curtain call.
---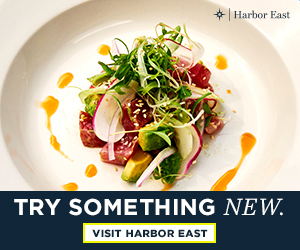 ---
Gnocco
Highlandtown
3734 Fleet St. | 443-449-6540


Food & Drink: At this new diminutive darling, chef Brian Lavin lends the same stamp of inventiveness that put Fork & Wrench on the map when he was at the helm there. On any given visit, small Mediterranean-inspired plates arrive in succession—each one a marvel, whether it's gorgeous grilled Spanish octopus tossed with potatoes and aïoli, razor-thin Hamachi crudo with pomegranate seeds, crème fraîche, blood orange and basil, or crispy Brussels sprouts and arugula dressed in garlic yogurt and horseradish. Lavin also makes magic of a salad of shaved Brussels sprouts, pears, hazelnuts, and pecorino, and the namesake gnocchi basking in a marvelous mushroom ragù. The cocktails are worthy of your attention, too. Master mixologist Sam White's Negroni is one of the best in the city—or anywhere for that matter.

Service: Given that this is Smalltimore, we were pleased when expert server Gilles Mascarell, who was always great at explicating the nuances of the menu at Arômes, came to take our order.
Ambiance: We get that the focus is on the food, but someone should put a decorator on retainer—the place is a bit too frills-free for the price of a plate.
Insider's Tip: The front dining room with its big granite bar is where you'll find the charm.
Gunther & Co.
Brewers Hill
3650 Toone St. | 443-869-6874


Food & Drink: Executive chef Jerry Trice's last venture was an award-winning food truck in D.C. So imagine our surprise when he opened a sprawling space that could seat the graduating class of a small liberal arts college. But whether he's cooking for 10 people or a few hundred, Trice is clearly committed to excellence in his kitchen. From duck confit and scallion spring rolls to a killer seafood hot pot, he's big on the bold, bright flavors of Asian cuisine, but he also turns out stellar standards such as grilled hanger steak frites, burgers, and simple salads.

Service: The servers seem genuinely happy to be here, greeting patrons with enthusiasm, helpful table tips, and insider menu knowledge.
Ambiance: The renovation of the century-old boiler room that once housed the Gunther Brewing Company is dazzling. In season, the intimate patio (think fire, water, and earth elements) gets our nod for best alfresco dining in the city.

"The inspiration behind this dish is that I like to have items on the menu that I love to eat myself. I love spicy coconut curry, I love fish, I love all types of seafood. I love the bright, forward flavors of it and the crisp flavors of Thai cooking itself. It's also an interactive dish. If it's too spicy, you can add more rice."
— Co-owner/executive chef Jerry Trice
Insider's Tip: Dessert is a menu must. Aja Cage is one of the best pastry chefs we've ever encountered, and her ice cream (here's looking at you, sweet-corn ice cream) will rock your world.
The Helmand
Mount Vernon
806 N. Charles St. | 410-752-0311


Food & Drink: Twenty-eight years ago, long before most Baltimoreans could locate Afghanistan on a map, this Mount Vernon mainstay owned by the Karzai family introduced Baltimore to the foods of the Karzais' mother country. With a dash of Iranian herbs here and a sprinkle of Indian spices there, this exotic cuisine offers a completely new experience with every bite. Vegetarian options abound—like the trademark baked baby pumpkin served with garlicky yogurt sauce, or stuffed bell peppers simmered in a sundried-tomato-and-rhubarb sauce. But if you want to stick with more traditional fare, consider the fall-off-your-fork lamb tenderloin swaddled in a savory-sweet nest of carrots and raisins. Best of all? It's shockingly affordable.

Service: The waiters are spot on and super helpful with some of the more hard-to-pronounce menu items.
Ambiance: Hand-woven rugs, warm woods, exposed brick, and candlelight add up to a cozy and romantic setting.
Insider's Tip: Ask for a side of their goes-on-everything cilantro sauce.
Henninger's Tavern
Upper Fells point
1812 Bank St. | 410-342-2172


Food & Drink: Sitting on an unobtrusive block of Upper Fells, Henninger's could almost be mistaken for a dive. But don't let the small stature, kitschy memorabilia, and dancing pink elephants fool you: Here, the spirits are strong, the wine list is well-priced, and crabs are king. The Maryland crab soup is homey and hearty, as are the signature crab cakes: Plump with jumbo lump, they're served with crispy fingerling potatoes and a swoosh of basil aïoli, and are practically unrivaled in this crustacean-crazed town. There is also a variety of oyster preparations, including perfectly pan-fried with Pernod-and-fennel cream or po'boy-style with spicy rémoulade.

Service: The bartenders are a mix of no-bull, Bawlmer hons, a great compliment to Kenny Vieth, the kind-eyed owner, who is often there himself at the end of the bar, checking in to make sure you've enjoyed your meal.
Ambiance: Henninger's is like a living museum, with every inch of wall and shelf covered in old photographs (nice to see you, Blaze Starr), paintings, posters, advertisements, and other ephemera.
Insider's Tip: If you're looking for a "true Baltimore experience," this 30-year-old institution is it.
Hersh's
Riverside
1843-45 Light St. | 443-438-4948


Food & Drink: The menu at this cheeky and hard-working south-side joint isn't huge—about a half-dozen offerings each of antipasti, pastas, and Neapolitan pizzas. The food here is handmade, braised, tenderized, slow-roasted, and, then, as often as not, fired up in a flash in the wood-fired oven. The pizzas are absolutely worth your time—the clam pie is superb—but split a pasta dish or two and make one of them the mouth-watering spaghetti carbonara.

Service: A friendly staff makes newcomers feel like regulars, and the regulars seem happy to have newcomers there to support their haunt.
Ambiance: The old guard prefers the first floor, but the upstairs dining room here is a legitimate option, not just overflow space, with attention to music and lighting.
Insider's Tip: Hersh's serves up a contender for, of all things, the city's best hummus, a luxurious version topped with wood-fired cauliflower.
The Iron Bridge Wine Co.
Columbia
10435 MD-108, Columbia | 410-997-3456


Food & Drink: As you're winding down winding Clarkesville Pike, an oasis of strung white lights and a merlot-colored sign reading "Iron Bridge Wine Co." appear. A glass of wine at the bar might be the draw, but stick around for some solids. Clever combinations abound in dishes such as the tender short ribs served atop a bright celeriac purée, and pan-seared scallops kissed with sage leaves and bolstered by fire-roasted chestnuts. The kung pao Brussels sprouts, mixed with ginger, garlic, scallions, chiles de árbol, and chopped roasted peanuts are mandatory. Of course, you shouldn't ignore the rotating wine list or the chance for proper pairings that only help the food shine.

Service: While waiting for our table, we were constantly asked if we needed anything. That graciousness set the tone for the entire evening.
Ambiance: Fittingly, wine bottles are everywhere you look, and warm tones of cherry wood and crimson-colored touches make this spot immediately inviting.
Insider's Tip: Don't miss the chance to order some vino from fun wine categories, including Because I'm Easy (To Drink) Reds.
---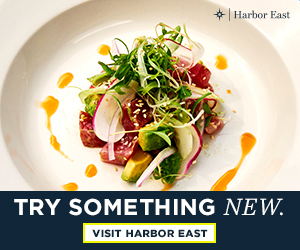 ---
Jack's Bistro
Canton
3123 Elliott St. | 410-878-6542


Food & Drink: With a name like Jack's Bistro, this rowhome restaurant comes off as ordinary, but after 10 years of outside-the-box cuisine, it's anything but. Grab a seat in a booth and peruse the unorthodox menu. Owner-chef Ted Stelzenmuller excels at global classics with an extra, unexpected oomph, like steak frites capped with truffle butter, or his famed chocolate-covered mac and cheese, but it's the Asian-tinged recipes—full of fragrant flavor and exotic spice—that you'll be dreaming about long after you've left. On a recent trip, we were spoiled by a Korean pulled pork pancake and aromatic Malaysian Laksa—a warm-to-the-touch tin bowl filled with fat Gulf shrimp, roasted chicken, chunky udon noodles, and a creamy soft-boiled egg swimming in a sinus-clearing curry coconut milk broth. It's perfect anytime, but especially on a winter's night.

Service: General manager Christie Smertycha is always on hand for stellar service and recommendations.
Ambiance: Jack's interior is like the beatnik love child of an Irish pub and a '60s cafe, with its red walls, sparkly barstools, and mod art.
Insider's Tip: The deep-fried s'mores appeal to the inner child in all of us.
La Cuchara
Woodberry
3600 Clipper Mill Road | 443-708-3838


Food & Drink: Chef and co-owner Ben Lefenfeld caused a splash when he brought Basque cuisine to Baltimore in 2015 at his instantly popular Meadow Mill restaurant. Two years later, the buzz hasn't subsided, due in large part to his nuanced wood-fired grilled entrees, like the superb local pork chop in an apple jus that we enjoyed during a December visit. The menu, which changes daily, also features one- or two-bite pintxos, a nice selection of sardines, anchovies, olives, meats, and cheeses for starters, as well as larger primeros (the charred octopus in a saffron emulsion was excellent). La Cuchara takes its drinks as seriously as it does its food, as evidenced by an inventive cocktail menu and extensive wine list that ever-animated sommelier Greg Schwab is more than happy to help you navigate.

Service: Throughout our visit, too many members of the wait staff made too many trips to our table, even though we knew they meant well. At least our water glasses were never less than half full.
Ambiance: The bustling 40-seat bar that greets guests when they walk into this former London Fog coat factory headquarters signals that this is a happening place.

"It's a mix between my heritage and the Basque heritage. I'm Jewish. I come from that Jewish-deli, New York background, so to have a really nicely executed veal tongue on top of a bocadillo with the pimiento aïoli and the charred cabbage is a great combination of the two."
— Co-owner/chef Ben Lefenfeld
Insider's Tip: Baker Carrie Goltra's breads, which included one variety made using spent grains from nearby Union Craft Brewing, can be purchased as whole loaves to go.
La Scala
Little Italy
1012 Eastern Ave. | 410-783-9209


Food & Drink: When you're feeling nostalgic for that Little Italy restaurant of your youth (read: the Pre-Arugula Era), this red-sauce joint doesn't disappoint. Owner/chef Nino Germano's menu never strays too far from Southern Italian standards, but all the offerings are unerringly prepared with excellent ingredients and solid technique. Always a good litmus test, the Caesar salad is exemplary with its abundance of anchovy flavor and the perfect greens-to-dressing ratio. Other menu must-haves include the funghi abruzzese (mushrooms sautéed in olive oil, garlic, basil, and rosemary, blanketed by melted mozzarella), and a heaping helping of spinach fettuccine tossed in a boffo beef Bolognese.

Service: Veteran servers adeptly rattle off specials and keep the wine—and water—flowing.
Ambiance: The dining space is large, but each room feels intimate with arched entryways and paintings of the Sicilian countryside. And, of course, there's the famous indoor bocce court.
Insider's Tip: Save room for dessert. We recommend the pistachio gelato, which is more like an indulgent Italian ice-cream sundae.
Linwoods
Owings Mills
25 Crossroads Dr., Owings Mills | 410-356-3030


Food & Drink: Restaurants come and go on the scene, and then there's Linwoods. A visit to this timeless, suburban standby—now in its 29th year—is money well spent, whether you're craving classics such as shrimp and grits, a terrific beef tenderloin, or something seasonal such as, say, burrata with roasted mushrooms, figs, and prosciutto in early fall. Pay close attention to the specials—they are almost always worth ordering.

Service: On every visit, service is unerring. Pacing is perfect, and special orders, often an issue at many spots (and the fastest way to screw up everyone else's order), are always right.
Ambiance: A variety of beiges, warm woods, and mood lighting suggest serenity and sophistication. And just to give you a sense of co-owner Linwood Dame's dedication to detail, at the end of dinner service, even the ceiling gets swept.
Insider's Tip: With Jedi-like focus, Dame, a former Coast Guard cook, presides at the pass to ensure that the dishes coming out of his kitchen pass muster and that consistency is constant. He's also a wealth of knowledge about great eateries in other cities from Boston to San Francisco.
Loch Bar
Harbor East
240 International Dr. | 443-961-8949

Loch Bar
Station North
240 International Dr. | 443-961-8949


Food & Drink: This swanky seafood house might boast Maryland cuisine, but a seat in one of its burgundy banquettes transports you way beyond state lines. As posh as it is pricey, the massive menu features ice-cold, expertly shucked oysters, sky-high shellfish towers, and American classics such as baby back ribs and filet mignon. It's easy enough to be a high roller, but comfort foods like the garlicky moules frites or crab cake are no less worthy.

Service: The wait staff can seem a bit overwhelmed when the joint is jumping, but helpful hostesses and friendly busboys always lend an extra hand.
Ambiance: Leave it to designer Patrick Sutton to invoke a vintage New England seafood house along the Patapsco—think rich leathers, brass finishes, and deeply veined marble tables. Lunch is always a good option if you're seeking a more serene scene. (Try the shrimp salad sandwich.)
Insider's Tip: Ask for a window seat (or spot outside, weather permitting) for the perfect Instagram backdrop of the harbor or to impress out-of-towners.
Magdalena
Mount Vernon
205 E. Biddle St. | 410-514-0303

Magdalena
Mount Vernon
205 E. Biddle St. | 410-514-0303


Food & Drink: There aren't enough superlatives to go around when it comes to this incredibly spectacular spot that burst onto the scene last year and only got better in its sophomore season. Situated inside the posh Ivy Hotel, Magdalena sets a new fine dining standard in the city. Classically trained executive chef Mark Levy is a culinary chameleon whose freewheeling imagination yields everything from a fall-inspired wild mushroom and roasted pumpkin tart to oversize British Columbia mussels over bucatini to an Indian-spiced halibut dusted in flour and curry and sautéed in lime butter. Even the revolving roster of house-made bread—white sesame seed and miso on our most recent trip, along with house-made butter—will make an impression.

Service: We've long touted the talents of server Nazem Mojorrad, and stellar serving skills clearly run in the family. At a November dinner, his wife, Dorothy, tended to our every need with efficiency and good cheer.
Ambiance: The place is posh and polished, whether you're sitting in the elegant Garden Room among fresh flowers and Matisse-like murals, the Treasury (a study in gold and cream), or the romantic Tasting Room with colorful woven hats from Ethiopia on the wall. Be sure to visit the outrageously opulent bathrooms, even if nature isn't calling. Oh, and don't be surprised if you find yourself sitting at a table next to Ivy Hotel co-owners Eddie and Sylvia Brown, who are regulars.
Insider's Tip: If you plan on running up a tab of $500 or more, book a room at The Ivy for practically the same price. Breakfast, high tea, and cocktails are included.
Of Love & Regret
Brewers Hill
1028 S. Conkling St. | 410-327-0760


Food & Drink: Though this dimly lit tavern is better known for its eccentric cocktails and Stillwater Artisanal beer, don't ignore the season-specific plates coming out of the kitchen. Chef Keith Curley's cooking style is as passionate as the restaurant's name suggests. Every meal should start with the decadent brandy-apricot cheese ball studded with crushed pecans and paired with grilled bread for dipping. Another winner is the soy-marinated flash-fried oyster mushrooms and smoky pepper aïoli. But the highlight of a recent visit was the imaginative take on steak and eggs—a coffee ancho-rubbed New York strip with potato hash, a fried egg, and pico de gallo. No regrets here.

Service: We started at the bar, where a staffer was eager to show off new cocktails. Our server was just as affable with helpful, but not pushy, recommendations.
Ambiance: We appreciated the candlelit, TV-free atmosphere of the space, where it was easy to enjoy real conversation.
Insider's Tip: Though the restaurant's mood is chill, the bathroom décor is an exception. You'll see.
One Eleven Main
Bel Air
111 S. Main St., Bel Air | 443-900-8027


Food & Drink: There's nothing particularly revolutionary about executive chef Bryan Boessel's dishes at this Main Street eatery, but the former chef of Iron Bridge Wine Co. has a knack for elevating the tried and true. Take, for example, a bowl of Prince Edward Island mussels. The shellfish were pleasingly plump, but Boessel's addition of Creole tasso ham added a satisfying kick to the flavorful tomato broth, every drop of which we sopped up with a piece of grilled bread. Deviled eggs were topped with a crispy fried oyster, duck pastrami, and a generous pile of crabmeat. Sea scallops were seared perfectly, while five large shrimp encircled a bowl of comforting shrimp and clam Bolognese, made with house fettuccine.

Service: Our server couldn't have been sweeter. While she was knowledgeable about the wine list, when we asked a question she didn't know the answer to, she cheerfully consulted the bar manager.
Ambiance: This single-room spot is not fancy, but it's upscale and inviting.
Insider's Tip: Tuesdays and Wednesdays are prime time to visit. For $38 per person, diners can select any appetizer, entree, and dessert on the menu, plus bottles of wine are half price.
Ouzo Bay
Harbor East
1000 Lancaster St. | 443-708-5818


Food & Drink: We'll admit that we share a building with this Hellenic hot spot on Lancaster Street, so whether we're looking for a well-crafted happy hour drink (Phanes' Poison with Belvedere citrus vodka, honey syrup, basil, and lime is a new discovery), a plate of grilled shrimp and tzatziki for lunch, or a divine dinner of slow-braised lamb shank, flaming saganaki, and spanakopita, Ouzo is there for us like a faithful friend.

Service: The fact that owners Alex Smith and George Aligeorgas often oversee the action from the corner of the bar keeps the servers singularly focused on our needs (as do the spot's predominance of decorative evil eyes).
Ambiance: Dresses and heels are high; lights are low. (How do you say "ooh la la" in Greek?)
Insider's Tip: Follow your server to the fish case for a full exposition of what's on ice. Just listening will give you sea legs.
---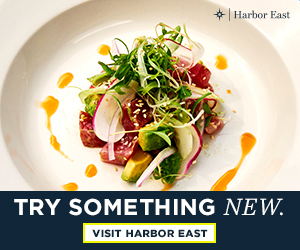 ---
Parts & Labor
Remington
2600 N. Howard St. | 443-873-8887


Food & Drink: While James Beard Award-winning chef Spike Gjerde has already developed a national reputation, Parts & Labor seals the deal—proving he's way more than a one-hit Woodberry wonder. P&L breaks new ground with its emphasis on whole-animal butchery and a menu comprised of specialty cuts, sausages, and—more recently—seafood and poultry, cooked on an open hearth. For the full-on meat experience, start with butcher George Marsh's memorable house-cured meats, and then move on to the kicky Korean short ribs with spicy slaw. Whatever you do, pair your proteins with gifts from the garden. On a recent trek, some seasonal favorites included charred broccoli with fish pepper honey and a dish of honeynut squash with maple butter and peanut granola. No room for the not-to-be-missed butterscotch pudding? Grab some from the cold case at the restaurant's butcher shop/retail outlet in the front of the house.

Service: The servers are not just there to sell you something—they practically preach the menu as a sort of gastro gospel.
Ambiance: With its sharp knives, open fire, and proliferation of plaid, this Remington spot spells Paul Bunyan chic.

"This was developed by my wife, Jen, a pastry chef at P&L, as an inventive solution to the day-old bread riddle. Bread pudding allows us to zero-in on our goal of being a no-waste operation and is a top-seller. Brown sugar and butter accentuate the nuttiness of the local grains that provide the foundation for the bread we serve. The pudding is topped with sweet-cream ice cream and finished with flecks of J.Q. Dickinson heirloom salt."
— Chef George Marsh
Insider's Tip: Chef Opie Crooks is set to do a stint at Gjerde's new spot in D.C., but sometimes cooks here when he can. Go when he's on the line.
Pen & Quill
Station North
1701 N. Charles St. | 410-601-3588


Food & Drink: P&Q's spacious yet warmly inviting environs are perfect for late-night noshes after a movie at The Charles or for a romantic dinner à deux—and with the venerable Karzai family at the helm, the food is finally equal to its location in the legendary Chesapeake Restaurant space. For snacks, we particularly love the unctuous pork-belly steam buns and warm cheese puffs, while tender clams bathed in a fragrant Kölsch beer broth make a pleasing small meal. But the entrees are where the menu really sings—try the juicy pan-roasted chicken breast over sweet and savory carrot cardamom purée or hearty lamb and garlic pie studded with root vegetables. Bartenders take their work seriously here and whip up some of the best cocktails in town, but don't overlook the well-curated and bargain-priced wine list, a trove of interesting finds.

Service: A doting wait staff clearly takes pride in both the restaurant and its wares, and will accommodate your every need or whim.
Ambiance: Commodious booths, sofa-filled nooks, low lighting, and warm colors make the ambiance elegantly relaxing.
Insider's Tip: This is one place where the bar is definitely dining-worthy—its long and wide marble top beckons.

Peter's Inn
Fells Point
504 S. Ann St. | 410-675-7313


Food & Drink: Grabbing a seat at this Fells Point rowhouse is like pulling up a chair at the kitchen table of Bud and Karin Tiffany's home. With small seasonal tweaks here and there, the chalkboard menu is full of greatest hits from their 22 years at the former biker bar, with each dish perfected. This Old Baltimore hidden gem is quintessentially quirky with wide-ranging flavors that embrace Asian, French, Italian, and American cuisines. At Peter's, it's best to make yourself comfortable, grab an extra-large martini, and order soup to nuts. There's nothing wrong with filling up on appetizers—especially if they're serving the seared tuna with seaweed salad, avocado, and colorful drizzles of sauce—but the fork-tender scallops sitting atop a sweet butternut squash purée, black lentils, and sage-infused butter sauce are among chef Karin's many memorable mains. Finish it all off with a prized pots de crème.

Service: The tattooed wait staff warms up in no time, and toward the end of the night, the owners often hang out at the end of the bar.
Ambiance: As corporate hospitality supplants some of the city's culinary character, Peter's remains a true original, with its neon "Cocktails" sign, mounted marlin, and eclectic collection of tchotchkes.
Insider's Tip: Don't miss the off-menu, thick-as-a-brick garlic bread. Vampires, beware.
Petit Louis Bistro
Roland Park
4800 Roland Ave. | 410-366-9393


Food & Drink: Few dining experiences are as reliably rewarding as an evening at Petit Louis. When your excellent waitperson lovingly recites how each dish is prepared, you'll be hard-pressed to choose among French bistro standards like the divinely garlicky escargots, the melt-in-your-mouth confit de canard, or the simple but ambrosial rainbow trout in almond brown butter. We never fail to order the insanely dark, dense chocolate pots-de-crème for dessert, but you may not be able to pass up the finest cheese cart in town, an impressive and daunting array of the best France has to offer.

Service: The wait staff here is versed in every nuance of the menu and highly professional. Should you require special advice regarding the masterful French wine list, they'll happily send over the deeply knowledgeable sommelier.
Ambiance: The boisterous and cozy environs hearken back to a charming 19th-century bistro, as if the whole place were burnished with the patina of a beloved old postcard.
Insider's Tip: When the weather outside is frightful, request a table near the glowing fireplace in the corner—extra cozy.
PRESERVE
Annapolis
164 Main St., Annapolis | 443-598-6920


Food & Drink: Surrounded by the old gastronomic guard of our state capital, this Naptown newbie is a breath of fresh air. The name says it all, with husband-and-wife team Jeremy and Michelle Hoffman placing special emphasis on capturing the region. Their sustainable sourcing approach trickles down the craft-comfort menu, with Maryland beers, small-batch booze, and heaps of house-made ingredients. While the menu changes with the equinox, we recently devoured staple starters like colorful quick-pickled vegetables and flash-fried kale with a dollop of cumin yogurt and sweet-spicy pepper jelly. The mains were equally inspired, as Jeremy turns trendy ramen on its head with a sinus-clearing, kimchee-covered gnocchi soup, and the grilled steak is almost too beautiful to eat, with Monkton-raised Roseda beef hiding in a green garden of roasted cauliflower, Romanesco broccoli, and flecks of parsley and dill.

Service: The conversant wait staff keeps you in-the-know, even showing us a dish we were considering that was on its way to another table. On our visit, bartender Chris offered us a play-by-play of every dish.
Ambiance: The cozy space is illuminated with vintage lighting, white subway tiles, and retractable windows.
Insider's Tip: Forget your diet—bread pudding, all the way.


The Prime Rib
Mount Vernon
1101 N. Calvert St. | 410-539-1804


Food & Drink: With the world spinning ever faster and newfangled food fads always on the way, it's a comfort to know that at this 52-year-old time capsule, some things never ever change. Nor should they. You can't go wrong with anything here, but on a recent visit, we stuck with the standards—crisp-coated potato skins served with mustard-horseradish sauce, sour cream, and chives, fat onion rings the size of a life preserver, and, yes, glorious mounds of perfectly executed, well-marbled meat. Bring your appetite—the namesake prime rib is like a Redwood felled on a plate. Even the vegetables are decadent here. We can't get enough of the steamed spinach and green beans almandine that drown deliciously in a bath of butter. The martinis, served up or on the rocks, have no equal.

Service: With his corny Catskills-inspired humor and passion for the place, our waiter, Bob Ellison, took the experience from fun to fantastic with his rendition of The Beatles' "Birthday" for the just-turned 24-year-old at the table.
Ambiance: If the Rat Pack were still around, you'd expect to find Frank Sinatra and Dean Martin eating here. (Instead, we bumped into stylish power couple—designer Patrick Sutton and his wife, businesswoman Tracy Kwiatkowski—cocktailing near the piano player as he tickled the ivories of the baby grand.)
Insider's Tip: Put this on your Baltimore bucket list.
Puerto 511
Downtown
102 W. Clay St. | 410-244-8837


Food & Drink: Menu hyperbole runs rampant in Baltimore—we've lost count of how many restaurants claim to serve the city's "best" crab cake, for example. At this charming, tiny Peruvian cocina hidden on an otherwise deserted downtown street, the food backs the boast. The classic version of the restaurant's renowned ceviche, a tangy combination of fresh fish, cilantro, red onion, glazed sweet potato, and Andean corn, is indeed, as the menu states, the "best ceviche in Baltimore ever." Appetizers (particularly the cassava fritters stuffed with ribeye, raisins, and olives) and entrees (including the savory Huancaina spaghetti—a cream sauce-based dish with juicy chunks of steak, shrimp, and mushrooms) are terrific, as well.

Service: Understated but attentive. During one recent visit, executive chef Jose Victorio Alarcon tended to us personally.
Ambiance: With just a handful of tables (definitely call for a reservation before going), the simple dining room is snug but not cramped, and lively but not obnoxiously loud.
Insider's Tip: If you BYOP (bring your own Peruvian pisco) at this BYOB, the owner will make you a proper pisco sour.
---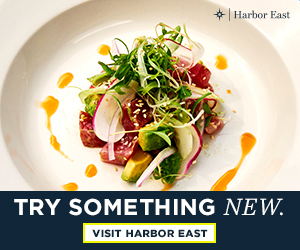 ---
Royal Taj

Columbia

8335 Benson Dr., Columbia | 410-381-1111


Food & Drink: While our area's been blessed with an increasing number of great Indian restaurants in recent years, we've noticed that some diners are a bit reticent to deviate from the typical go-to dishes. (Tandoori chicken anyone?) The depth of this menu, however, is perfect for discovering the kaleidoscope of flavors that makes Indian cuisine so alluring. Chicken mango curry and malai kofta—vegetable and cottage cheese dumplings simmered in a gravy of onions, tomatoes, garlic, and herbs—are excellent choices to begin the exploration.

Service: From the moment you walk through the door, you're treated like, well, royalty. A small army of servers ensures that all your culinary wants and needs are met. Plates are removed after each course, and new ones are given a final wipe tableside before being placed before you. When our meal ended, we were offered complimentary chai tea.
Ambiance: An elegant oasis nestled between a Bob Evans and a TGI Fridays, Royal Taj features a gorgeous main dining room with low lighting, white tablecloths, and comfortable high-back chairs.
Insider's Tip: Almost every dish on the menu can be ordered mild, medium, or spicy—which was our choice for shrimp tikka masala. It was not overpoweringly hot, and the boldness accentuated the flavor.
Salt
Butchers Hill
2127 E. Pratt St. | 410-276-5480


Food & Drink: Even after 11 years and an influx of New American eateries, this Patterson Park stalwart is more relevant, and original, than ever. Under the tutelage of founding chef Jason Ambrose (also of 1157 Bar + Kitchen in Locust Point), the restaurant is boldly run by little-known Kevin Christian (formerly of the Wine Market), who continues to elevate the restaurant's ever-changing menu. With an unexpected mix of ingredients, he turns seeming ordinary dishes on their heads, like a black bass crudo, sliced so thin it's nearly see-through, over a shimmering bed of finely shaved fennel, celery, apple, and chilies. Or a hearty Bolognese, made with tender beef cheeks, tangy fish peppers, and ground cherry agrodolce over buttery homemade pappardelle. Not to mention the pièce de résistance that put Salt on the map in the first place: the foie gras and wagyu beef slider, smeared with savory truffle aïoli and red-onion marmalade. One bite and you'll be changed for good.

Service: The staff is as passionate about the menu as Ambrose or Christian. Bartender Ian is a total pro, able to repeat each step of the thoughtful preparation that went into any given dish.
Ambiance: Black-and-green accents make the interior feel a little early 2000s, but the crowd fills the space with chatter and a fresh, contemporary vibe.
Insider's Tip: Don't pay your bill before ordering the trio of mini ice cream cones.
Sotto Sopra
Mount Vernon
405 N. Charles St. | 410-625-0534


Food & Drink: For those nights when you're craving romance and red sauce, look no farther than Sotto Sopra on Charles Street. Though the restaurant has been open for more than 20 years, it never feels stuck in the past. To wit: The goat cheese salad, in which the cheese is served in fritter form and topped with a zippy tangerine dressing, offers a stylish take on a classic. And even the overexposed cheese of the moment, burrata, is newly imagined with fennel-flecked salami and served on a piece of simple wax paper. Executive chef and owner Riccardo Bosio knows when not to mess with perfection. Such is the case with his house-made ravioli dell'amore, aptly named since the small pillows stuffed with spinach and ricotta make us swoon at just the memory of them.

Service: On a Saturday night, Sotto was slammed and, while our server was busy bouncing from table to table, she was never flustered.
Ambiance: The narrow dining room has an intimate feel, which made for close conversation with our dining companions.
Insider's Tip: Don't miss the monthly Sunday opera nights for La Bohème with your limoncello.
Tersiguel's French Country Restaurant
Ellicott City
8293 Main St., Ellicott City | 410-514-0303


Food & Drink: The classic French cuisine served first by Fernand and Odette Tersiguel and now by their son, Michel, who runs the eponymous restaurant, has delighted diners for decades. We admit now that we took this Ellicott City charmer for granted until last summer's flash flood forced it to close for several months. Since the restaurant's reopening, it hasn't missed a beat, continuing to serve exquisite stalwarts like pork pâté, foie gras, and escargot. On a recent visit, the duck confit legs, served with a huckleberry gastrique sauce and pumpkin polenta, particularly stood out.

Service: Head waiter Charlie Risselada, a 30-year veteran, treated us like his best friend from the moment we sat down. By the time we left, we felt like he was one of ours.
Ambiance: Housed in a 19th-century building, the dining rooms are cozy and romantic. Tables in the window-rich garden room in the back, or one of the four seats at the small bar, also are great spots.
Insider's Tip: The flood allowed management to spruce up the interior with new coats of paint and color schemes, and enabled chef Tersiguel to update the menu, some of which now rotates every few weeks based on what's in season.
---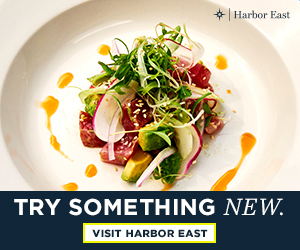 ---
Thames Street Oyster House
Fells Point
1728 Thames St. | 443-449-7726


Food & Drink: Even seafood snobs will be wowed by the selection at this charming take on a New England oyster house. The lobster roll and its claim to fame (first place in the Lobster Rumble in NYC) rightfully steals the spotlight, but the outstanding selection of raw oysters, seafood salads, and soups, as well as entrees like a brilliant bouillabaisse, crab spaghetti with house-made pasta, and seared scallops and succotash also win us over.

Service: Career server Teresa Marconi, who works in the upstairs dining room most nights, has a way of making us want everything on the menu. She gives an oral recitation of the day's specials, listens to your needs, and validates the orders of even the least decisive diners.
Ambiance: Just to give you a sense of what you're in for, a likeness of Poseidon's trident is on the blue-and-white menu. The nautical theme is carried throughout with vintage oyster tins, nickel and wood finishes, and gorgeous views of the harbor.
Insider's Tip: If you really want to make a splash, consider the 5-pound stuffed lobster or New England clam and lobster broil that feeds four to six. The only caveat: Order two days ahead—and be sure to sport your Sperrys!

Tio Pepe Restaurante
Mount Vernon
10 E. Franklin St. | 410-539-4675


Food & Drink: In 1968, just as the country was opening its arms (and palates) to Mediterranean cuisine, Tio Pepe opened on a quiet tree-lined block of Mount Vernon with Old Country Spanish cuisine. Since then, the special-occasion spot has been the place to go with friends and family for old-world charm, mega-portion meals, and seas of sangria. Dig into Spanish classics, with appetizers like cured serrano jamón with melon or snails in drawn butter, and entrees like paella for two, swimming with seafood and saffron, or the roasted suckling pig (no cutlery required). The cracklings are to die for.

Service: The tuxedoed wait staff handles your every need. On our outing, the maitre d' nabbed us a table 10 minutes before close, and the servers still remembered to sing "Happy Birthday" to our guest, complete with a candlelit slice of cake.
Ambiance: The cavernous restaurante is a classic, with white linens on the tables and oil paintings on the walls.
Insider's Tip: If you're in need of assistance, the color-coded jackets of the wait staff might help: red for waiters, yellow for servers, blue for busboys.
Vin 909
Annapolis
909 Bay Ridge Ave., Annapolis | 410-990-1846


Food & Drink: A tiny bungalow in Annapolis' quiet Eastport neighborhood is the last place you'd expect to find a wildly popular restaurant, but Vin 909 is all about upending expectations. Patrons happily stand in line for long waits to be rewarded with some of the best gourmet pizza in the Baltimore-Washington corridor (think wild boar meatballs and foie gras toppings) and moderately priced culinary delights: Chesapeake clams in a pumpkin curry, fabulous house-made mozzarella dotted with paprika pearls, delicate poached shrimp on buttery brioche, cast-iron skirt steak in a heavenly Moroccan spicy sauce. As befits a place with "vin" in the title, the wine list is full of compelling, offbeat selections; bargain hunters will be pleased to find them grouped by price, with an extensive selection of bottles at $21 and $28.

Service: The noisy throng of customers may distract the servers, but once you have their attention, they are accommodating.
Ambiance: Vin is like dining in your grandma's house if grandma had the whole town over for dinner.
Insider's Tip: There's no arrival time early enough to beat the crowds here, so come in good weather, when you can wait on the pleasant porch—or put in your plea to the owners to end that annoying no-reservations deal.
Volt
Frederick
228 N. Market St., Frederick | 301-696-8658


Food & Drink: For nearly a decade now, this Frederick flagship of James Beard Award finalist and Top Chef runner-up Bryan Voltaggio has been well worth the hour-long drive from Baltimore. From casual suppers at the bar to tasting menus in the more formal feeling dining room, the New American menu is a celebration of texture and flavor. Voltaggio, who dabbles in modernist techniques (foam, anyone?), wows with his unexpected combinations. On a recent visit, a bowl of Bolognese, comprised of melt-in-your-mouth duck confit served over homemade broccoli rabe cavatelli was so delicious we sat in silence so we could savor it. A dish of pan-seared scallops swimming in a pool of fern-green spinach and foie gras sauce was another too-pretty-to-eat stunner.

Service: From the attentive front-of-house to the savvy sommelier, this is hospitality at its finest.
Ambiance: Dining at this 19th-century brownstone mansion is like eating in an art gallery.
Insider's Tip: For dinner and a show, sit at the Chef's Counter and treat yourself to a 15-course meal ($150) served within arm's reach of the open kitchen.
Wit & Wisdom
Harbor East
200 International Dr. | 410-576-5800


Food & Drink: Creative takes on regional East Coast cuisine make dining at Michael Mina's elegant tavern in the Four Seasons Hotel special-occasion worthy. Seafood shines here: If Chesapeake rockfish is your thing, W&W's version is superlative, and we swooned over an Asian-inspired seared and poached monkfish with braised bok choy, mushrooms, and apple dashi. But the prime pasture-raised steaks and bison got special treatment on the wood grill, too, along with a lush porchetta from Catoctin Mountain Farm. A comprehensive wine list will surprise with hidden treasures, and don't miss pastry chef Dyan Ng's chocolate soufflé, the perfect end to any evening.

Service: The wait staff here is highly informative. Their recommendations and thorough knowledge of both the menu and wine list are well worth your attention.
Ambiance: Dramatic pillars of light illuminate the beautiful mission-style dining room, warmed with dark, burnished wood and brick and stone. This is one of the handsomest dining rooms in town.
Insider's Tip: Got a budding little gourmet in your household? Wit & Wisdom's children's menu offers sophisticated treats like roasted tomato soup, Caesar salad, and grilled salmon, along with the requisite mac-and-cheese (which here boasts a five-cheese cream sauce), pizza, and PB&J.
Woodberry Kitchen
Woodberry
2010 Clipper Park Road | 410-464-8000


Food & Drink: In its 10th year, the kitchen remains firmly on mission, dedicated to bringing only the freshest and best food to the table. But is it good? No, it's great. A crispy-skinned rockfish is Chesapeake cuisine at its best. A wood-roasted bok choy dressed with Pink Lady apples pops on the plate before melting in your mouth. A lamb Bolognese with egg noodles warms your senses. A bowl of cavatelli, made from celery leaf, served with English peas, and topped with fried oysters, is a little masterpiece. The ultimate imprimatur? Former first lady Michelle Obama and her girls (along with a phalanx of Secret Service agents) stopped here en route to a Beyoncè concert last June.

Service: The staff stays on point with useful advice about proceeding through the sprawling menu.
Ambiance: Often imitated, never equaled, Woodberry Kitchen knows how sexy its rugged good looks are.
Insider's Tip: We almost missed our new favorite—the Trouties, a puckish update on the classic Baltimore coddie, served with pickled mustard seed. Find them in the snacks section.
---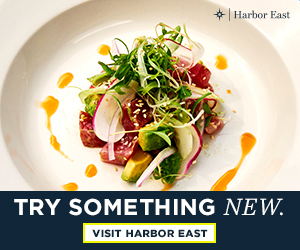 ---
You May Also Like
Promoted Content
Our guide to Thanksgiving Day events, recipes, and more this holiday season.
---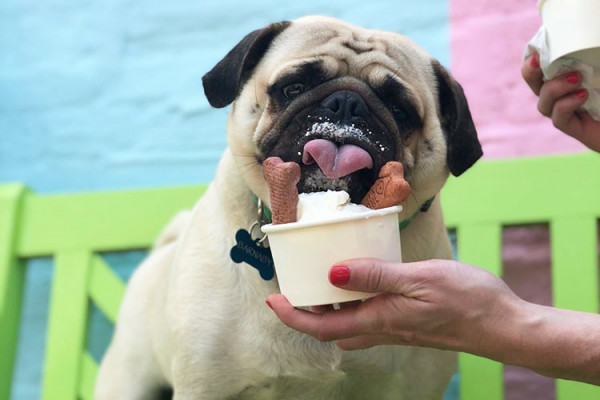 On The Town
From dog-friendly ice cream to spacious outdoor patios, these spots welcome furry friends.
---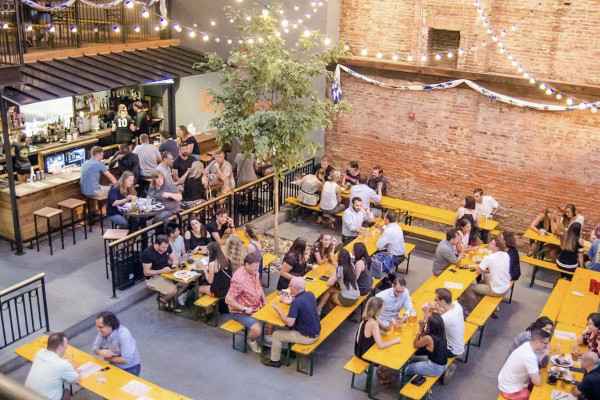 On The Town
Test your knowledge and get tipsy at these Charm City game nights.
---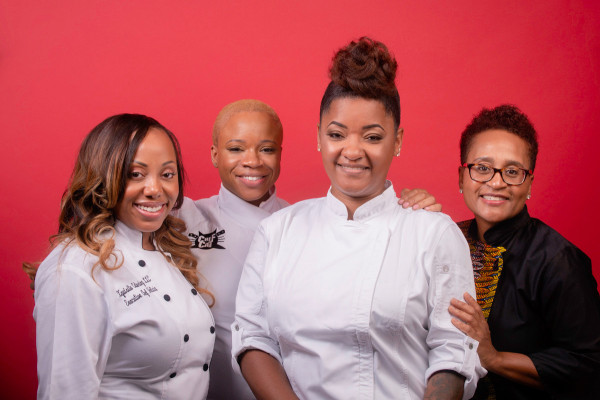 In Good Taste
Group of women unites to launch calendar and raise funds for the cause.
---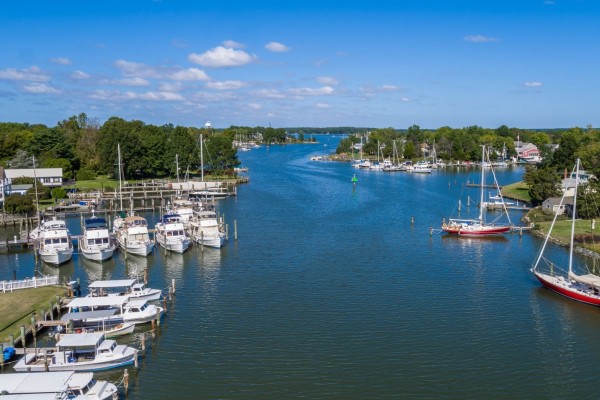 Partner Content
From foodie tours to lighthouse sleepovers, there are many things to discover on the shore.
---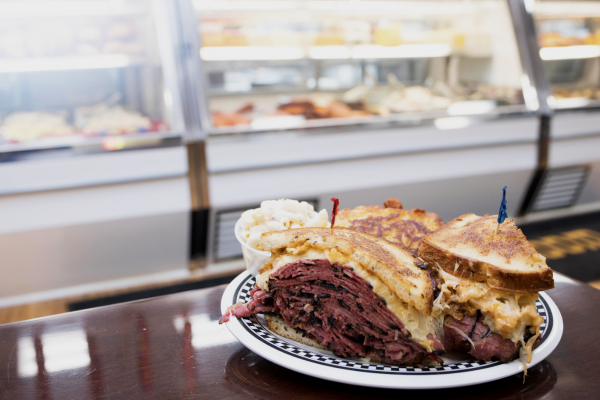 In Good Taste
As new spots switch things up, a few old-school standbys continue to soldier on.
---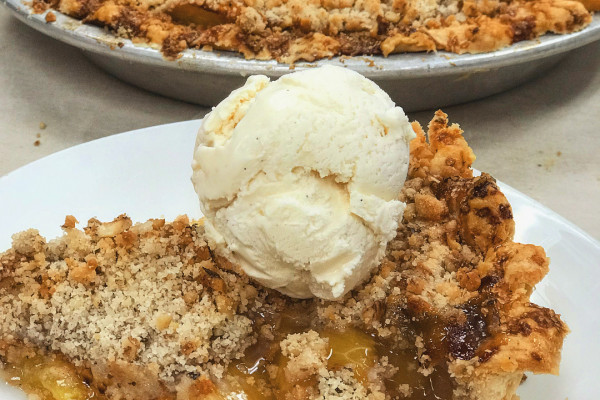 In Good Taste
Ditch the dishes and head to these restaurants on Turkey Day.
---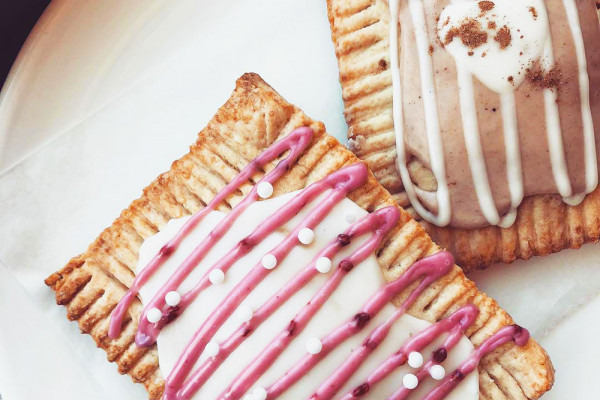 In Good Taste
The latest restaurant openings, closings, and recent news.
---