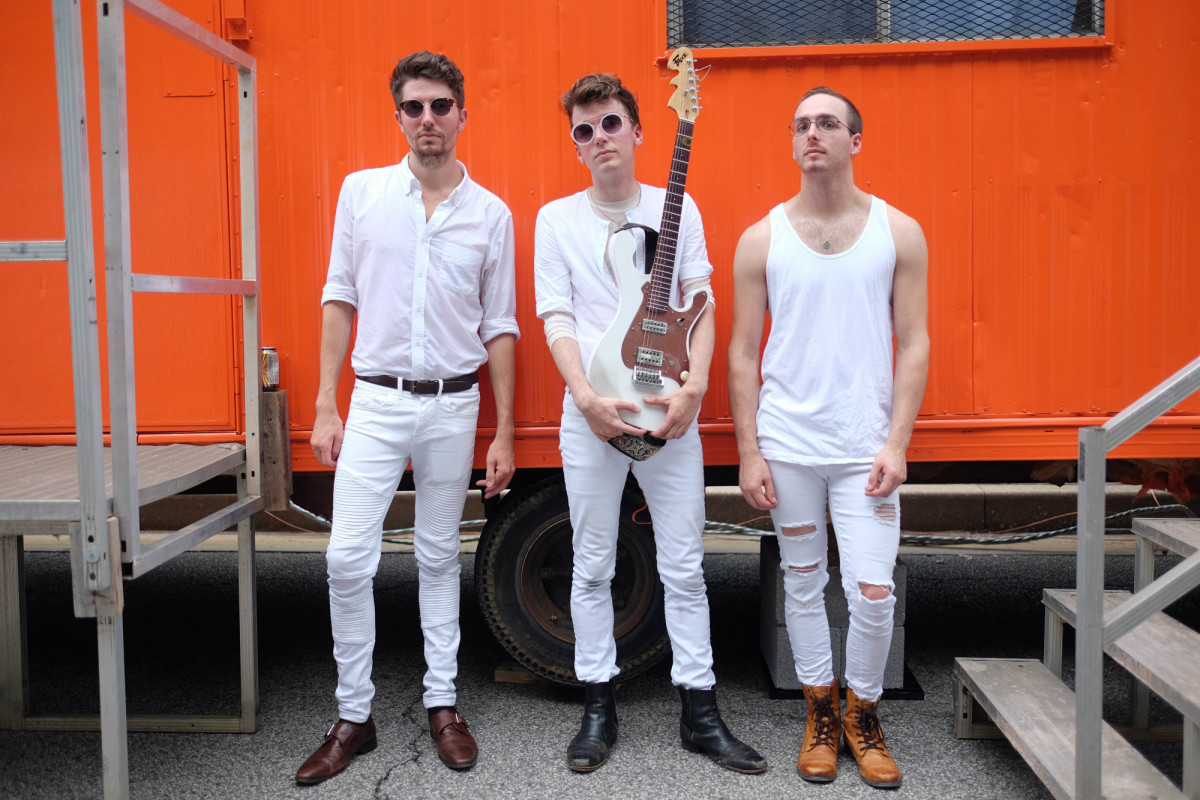 Super City 
Greg Wellham, Dan Ryan, Brian Brunsman
DR — "This is the best festival in the world and it's free and it's amazing every time. One of our first shows that we played at Artscape I think we hadn't even been playing together a year and that was a big boost for us. My favorite thing to do is just walk around and see what presents itself. I remember I had gone like three years in a row and then I went to the Charles Theatre and walked in and they were showing short movies and I was like, wow, I didn't know they had this."
GW — I love to have things to brag about for Baltimore, and it's really awesome to tell people from out of town that we have the largest free arts festival in the country. I had some friends from out of town recently, and they were like we don't have this!"
---
⇓ Article continues below ⇓
---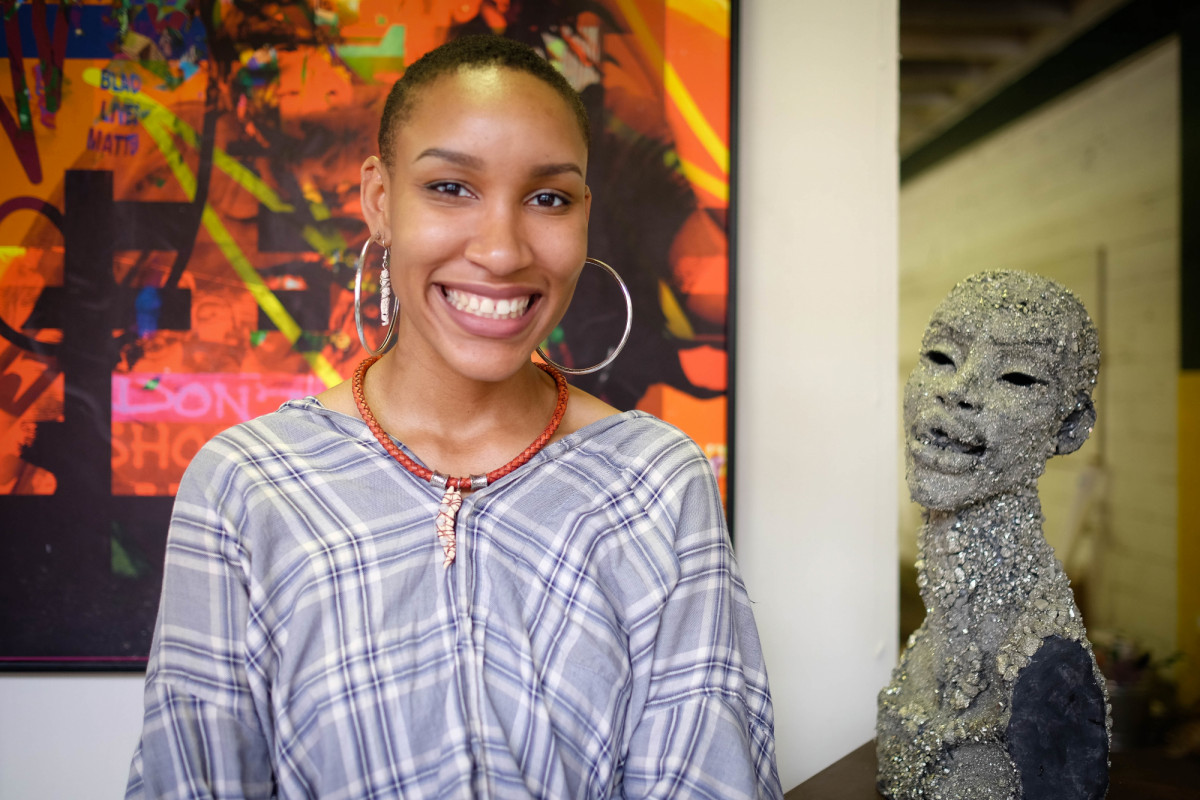 Murjoni
"I am representing Colored Collective, which is based out of Baltimore and makes art around social issues. My personal work is sculpture and I focus a lot on self-love in black culture and touching upon loving your natural self. Artscape is another level for us because we started in January, and coming here is a huge step. People come here and feel inspired, which is what we want. My favorite part is meeting a whole bunch of people. I'm a people person, and, even thought it's tiring, it's nice to meet all different kinds of people who enjoy and are inspired by your work."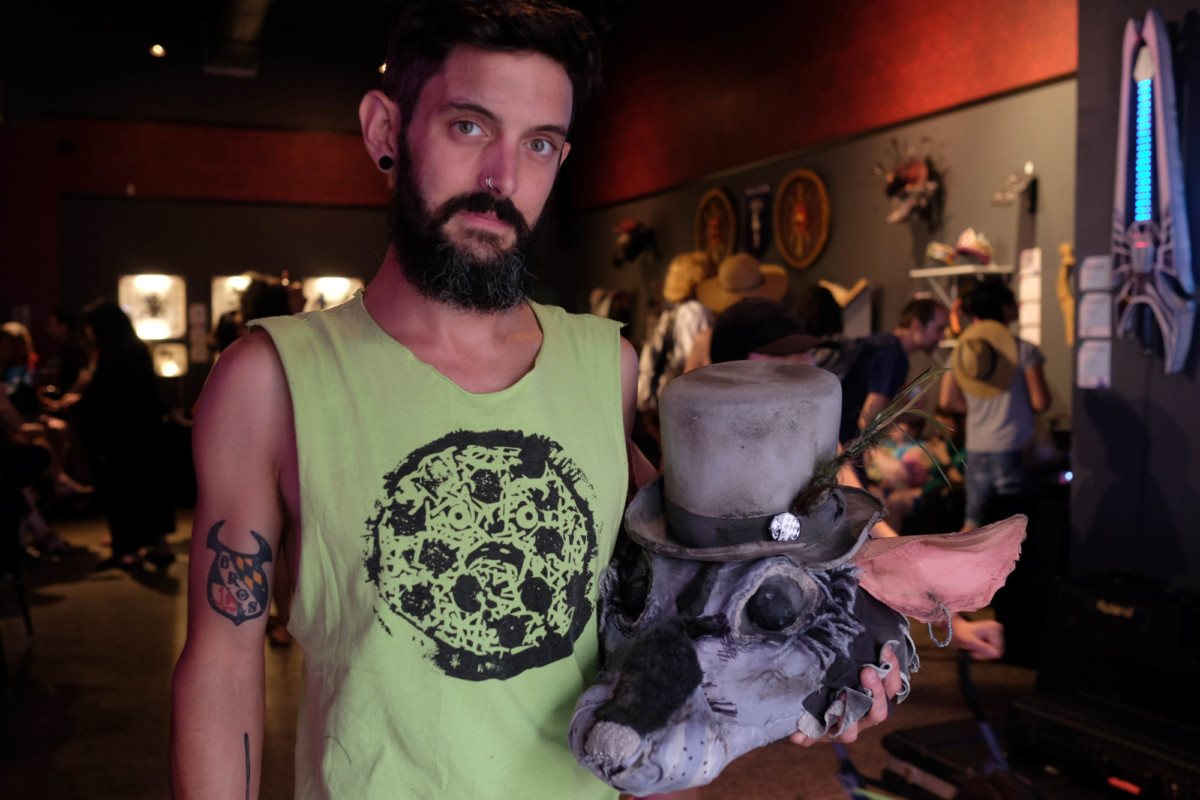 John Marra
"The Baltimore Rock Opera Society has taken over Metro Gallery with the Gluegenheim museum, an exhibition of past artifacts of past shows. It's nice to feel legitimized, because we're basically doing what we always do, making it up as we go, holding everything together with a glue gun and tape. Part of me feels like the emperor that has no clothes, like how did we get here, and the other part of me is like, we worked our asses off for this, here we are.
"You never see this many people in Baltimore walking around together, having a good time. Artscape creates a potential for moments that could happen all the time if people were as mixed in with each other as they are here at here."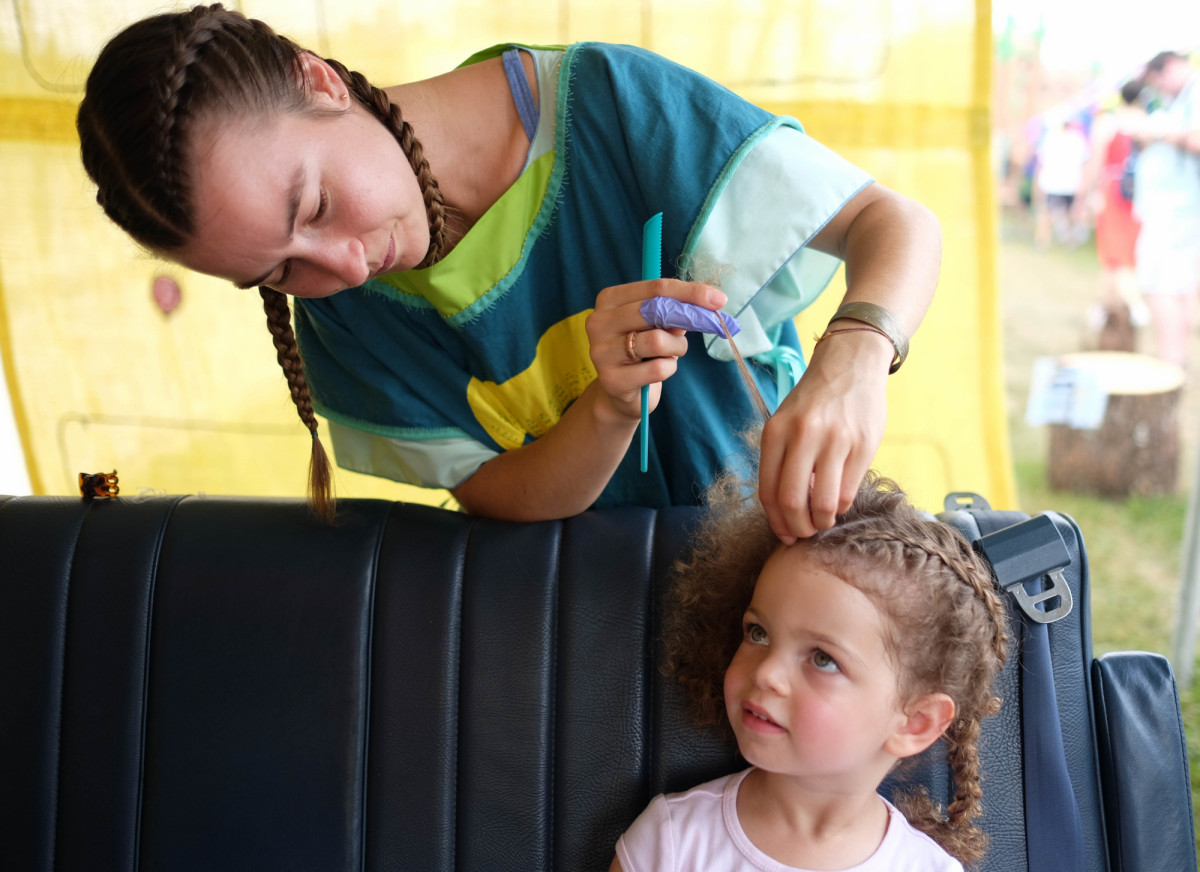 Stevie Dissinger
"The Braid Bus is open to any hair length, gender, or age, including people with no hair. You can come and have your hair pretend braided, because then you still get the intimate experience of sitting with other people, having someone touch your head and give you part of their work. We have a guest book, and a lot of people have said this has been a great spot to relax. I've been braiding since I was a kid, and I wanted to create something that brought a unity between people that might have otherwise not have been connected."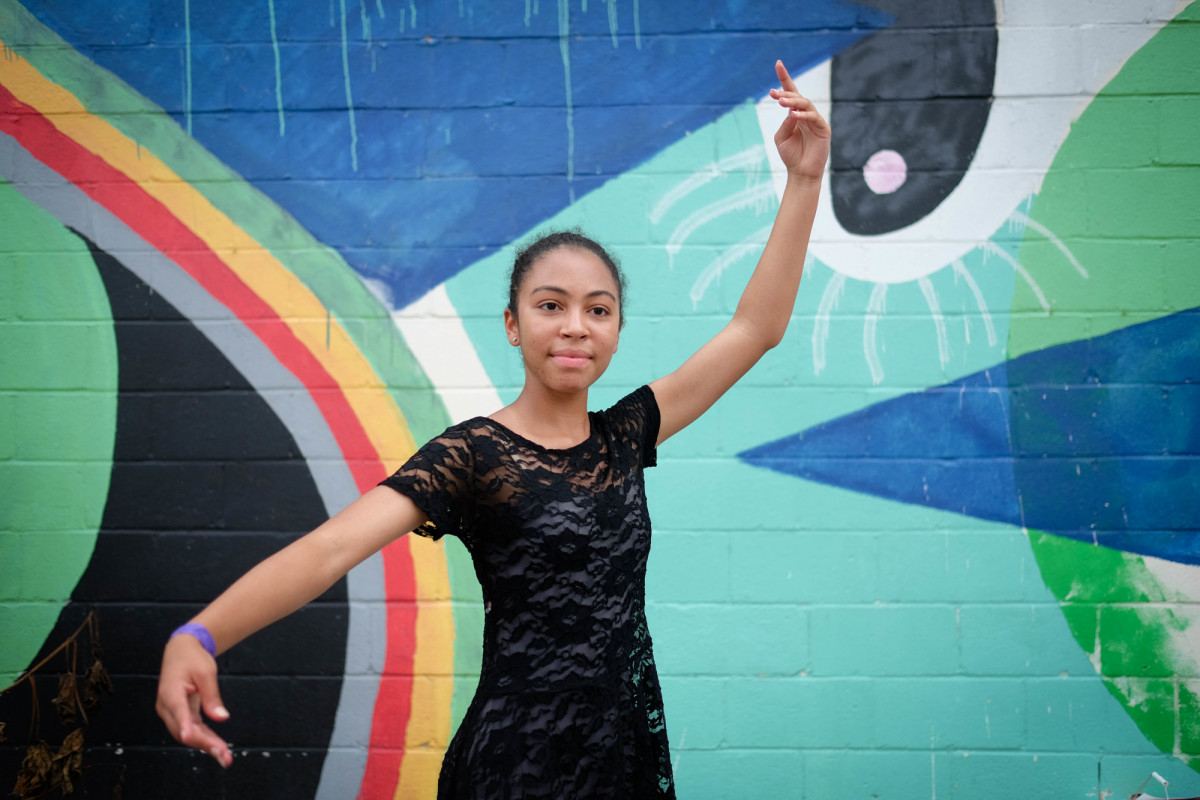 Gnama Hartney 
"I'm performing at Artscape with my dance company The Moving Company dance center. Our performance is a modern piece about something that scares you at one point, but then you become the scary thing yourself. I've been dancing since I was 3. I'm 15 now and I want to become a professional dancer eventually."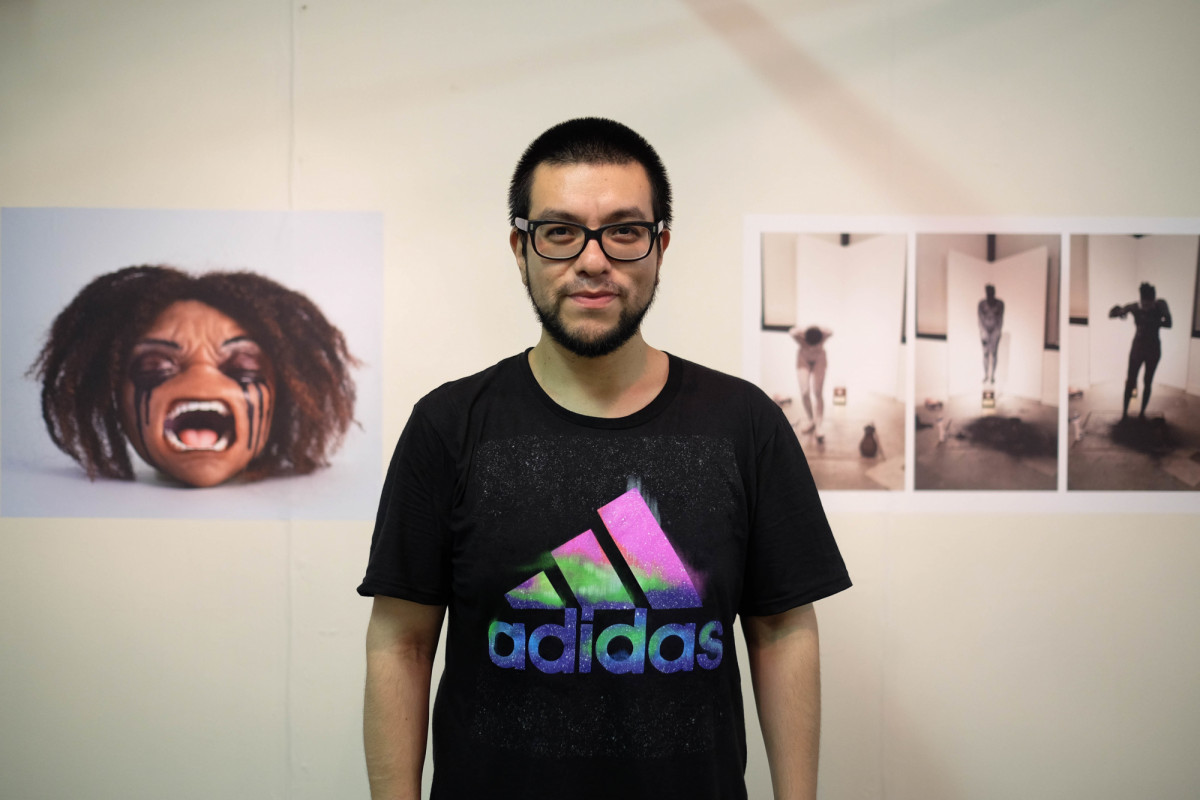 Hoesy Corona
"I am one of the founders of the arts organization Labbodies and I am a part of the Artist-Run Art Fair. We're typically known for doing large-scale performances and art works in unconventional spaces, so we took this opportunity to showcase documents of performances that have happened recently, instead of actual live performances. We have three local artists featured who are decontextualizing the black female body in contemporary times. I think the Artist-Run Art Fair is the best part of Artscape. It's really focused on artist-run spaces, so there are a lot of artists who are blurring the line between producer and organizer. It has a different feel, and I like that authenticity about it."
Rimi Basu 
"Artscape is amazing. It's a wonderful platform. I've been coming here since I was young, and I love the mission of showcasing different types of art and what people are passionate about. My performance was about presenting several devotional traditions from India through music and dance, and I love the openness of the community to what I have to share. It's not very mainstream, but people are willing to experience it."
---
---