Travel & Outdoors
Washington D.C. Arts Guide
From concerts and art exhibits to comedy and theater, we round up the best events to check out in the District.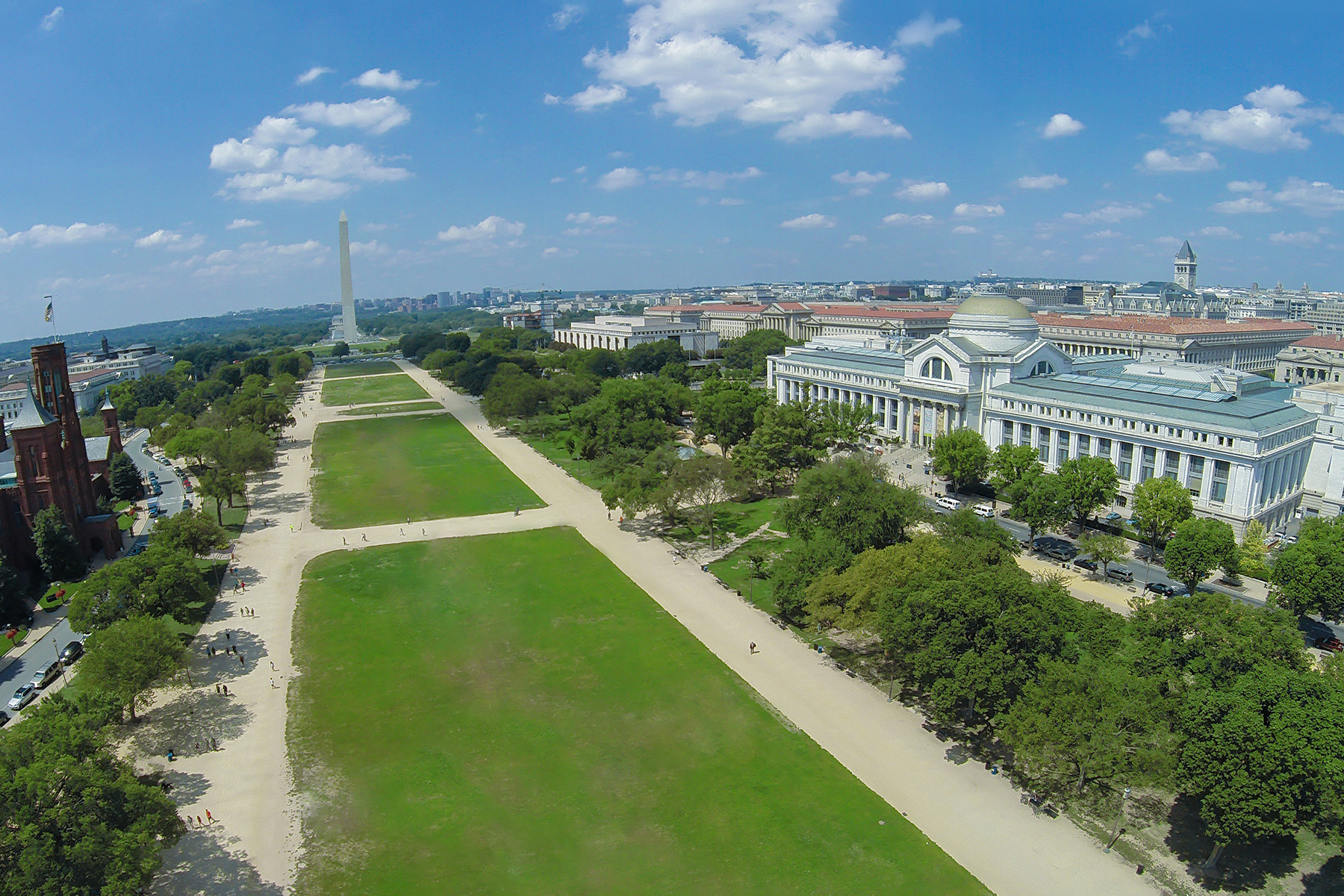 It's sometimes easy to forget just how close Charm City is to the nation's capital. (40.9 miles, to be exact.) And while we can't sing enough praises of our own arts scene, there's even more to be explored beyond the beltway. This season, jump in the car—or hop on a MARC train—to take in a few new sights and sounds without straying too far away from home. From art exhibits to rock shows (long-awaited concert venue The Anthem debuts next month), here are a few can't-miss D.C. arts events to mark on your calendar this fall.
ART
TO 1/1: Ai Weiwei: Trace at Hirshhorn
Beijing native Ai Weiwei presents this massive installation that spans more than 700 feet of the second-floor galleries at the Smithsonian's Hirshhorn Museum and Sculpture Garden. The East Coast debut of "Trace" features kaleidoscope wallpaper compositions that surround 176 floor portraits of political dissidents assembled out of tiny Lego bricks. The works—which were inspired by Weiwei's incarceration by the Chinese government in 2011—are meant to reflect themes of freedom of speech and expression. Hirshhorn Museum and Sculpture Garden, Independence Ave. & 7th St. SW, 202-633-1000, Free
TO 5/20: One Life: Sylvia Plath
Take a deeper look at the dualistic personalities of American poet Sylvia Plath at this exhibit inside the National Portrait Gallery. Showcasing letters, artwork, family photographs, and other relevant objects, the curation expresses both Plath's "brown-haired" and "platinum" personas, as well as her struggles to navigate the societal pressures placed on young women during the 1950s. Smithsonian National Portrait Gallery, 8th and F Streets NW, 202-633-8300, Free
10/6-1/7: Renoir and Friends: Luncheon of the Boating Party
In 1923, renowned art critic Duncan Phillips acquired "Luncheon of the Boating Party" from French painter Pierre-Auguste Renoir to be displayed in his Washington, D.C. gallery—dubbed the country's first museum of modern art. Today, the recognizable oil painting remains one of The Phillips Collection's most popular works, and curators have established an entire exhibit that pays homage to the famed portrait. Comprised of more than 40 paintings, drawings, pastels, watercolors, and photographs, the curation reveals the story behind "Luncheon of the Boating Party," as well as the history of its creation. The Phillips Collection, 1600 21st St NW, 202-387-2151, Free-$12
Many Voices, One Nation
This ongoing exhibit presents the 500-year journey of how our country's culture became the melting pot that it is today. Situated in the newly renovated wing on the second floor of the Smithsonian's National Museum of American History, the chronological display highlights more than 200 artifacts including everything from a Norwegian bowl brought by 19th century immigrants to a Boston Red Sox helmet worn by hall of famer Carl Yastrzemski in the 1970s. The objects, combined with multimedia videos and interactive activities, are all meant to answer the question "How did we become US?" Smithsonian National Museum of American History, 1300 Constitution Avenue NW, 202-633-1000, Free
MUSIC
10/1: Solange and The Sun Ra Arkestra
With three full-length albums and a recent Grammy award under her belt, Beyoncé's kid sister has certainly come into her own. This fall, Solange takes the Kennedy Center stage with the renowned Sun Ra Arkestra to perform tracks from her 2016 Billboard chart-topper A Seat at the Table—an ode to African-American identity that mixes her soft vocals with modern beats and sound bites from interviews with her parents. The John F. Kennedy Center for the Performing Arts, 2700 F St. NW., 8 p.m., $49-169, 202-467-4600
10/12: Foo Fighters Headline The Anthem Grand Opening
The long-awaited concert hall from D.C.-based I.M.P. Productions—the company which owns 9:30 Club and Merriweather Post Pavilion—officially debuts at The Wharf on the city's southwest waterfront with this special show headlined by the Foo Fighters. "The new place is set to become the number one venue in America," Foo Fighters' frontman Dave Grohl recently told Billboard after touring the site. "It has the illusion of a stadium, but the intimacy of a nightclub. It's perfect." After an opening set by alt rockers The Struts, belt aloud to familiar favorites (think "Everlong" and "Times Like These") and new hits from Concrete and Gold. Featuring 6,000 seats, seven bars, multiple dressing rooms, and glass windows overlooking the Potomac River, The Anthem has also booked big names like The Killers, LCD Soundsystem, and Lorde for its opening season. The Anthem, 901 Wharf St SW. 6:30 p.m., 877-435-9849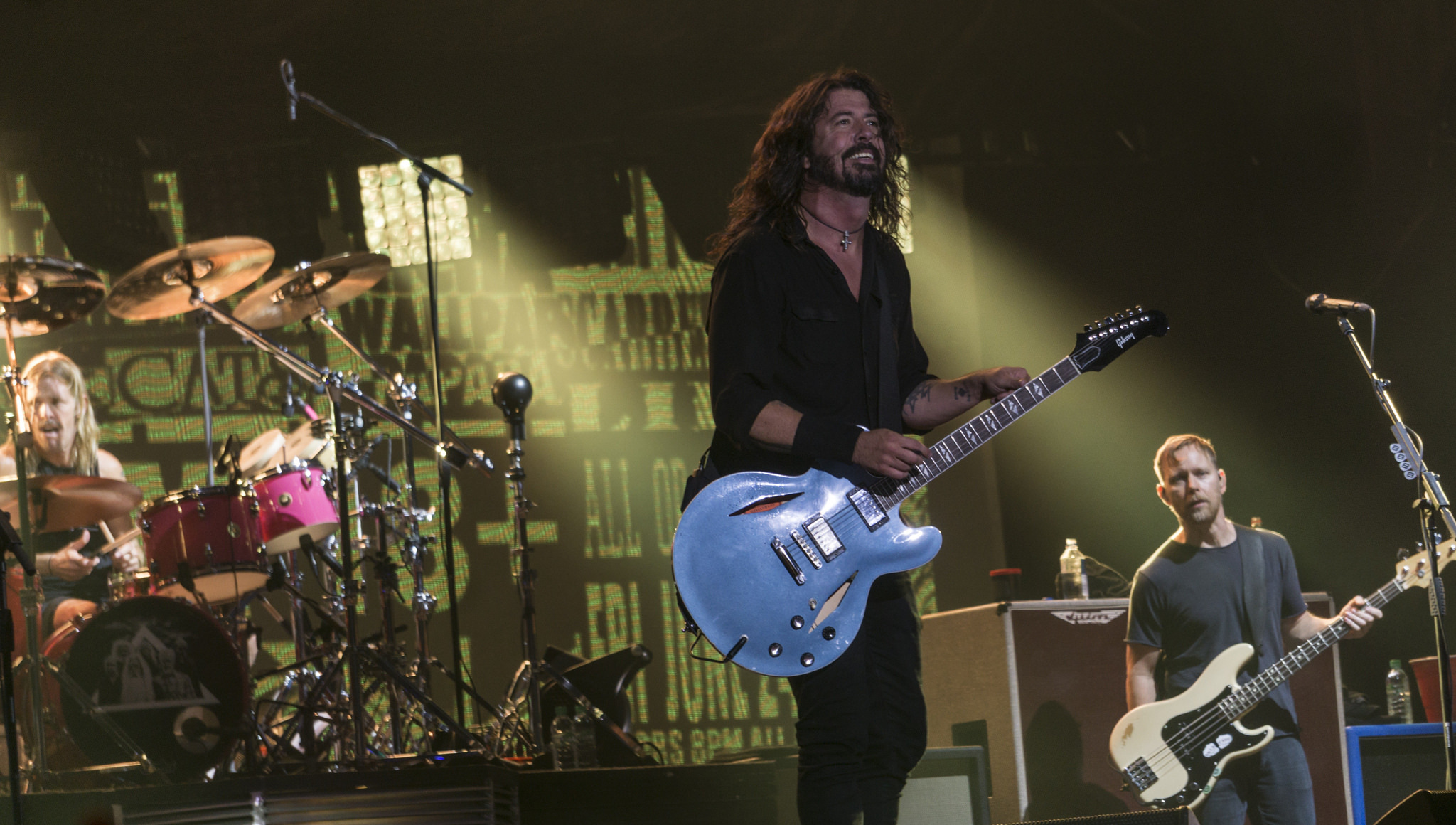 10/31: The Revivalists
Pack into the 9:30 Club for an evening with these New Orleans roots rockers, who made waves with their feel-good hit "Wish I Knew You" this past summer. The seven-piece band brings its decade-long repertoire to the Halloween show, showcasing bluesy guitar riffs and pedal steel beats led by the deep vocals of frontman David Shaw. 9:30 Club, 815 V. St. NW, 8 p.m., 202-265-0930, $22
11/7: Courtney Barnett and Kurt Vile
This newfound singer-songwriter duo brings its witty storytelling and deadpan lyrics to The Anthem in celebration of their new collaborative album Lotta Sea Lice, which drops on October 13. In addition to the new single "Over Everything," the album features crossover covers including Barnett's take on Vile's 2011 track "Peeping Tomboy," and Vile's solo rendition of Barnett's song "Out of the Woodwork." The Anthem, 901 Wharf St SW, 6:30 p.m., 877-435-9849, $46-76
11/15: Justin Townes Earle
Following in the footsteps of his father—Nashville legend and Wire star Steve Earle—Justin Townes Earle has become known for his Americana beats and lyrical insight, which are all evident in his 2017 album Kids in the Street. Travel just three miles off of Capital Beltway to get comfortable inside Wolf Trap's cozy barn venue, and sway to bluesy hits like "Champagne Corolla," "Maybe a Moment," and "Faded Valentine." The Barns at Wolf Trap, 1635 Trap Road, Vienna, VA, 8 p.m., 703-255-1900, $30-35.
11/19: Lady Gaga
Given Lady Gaga's dramatic vocals and eclectic style, we can only imagine that this arena show will be nothing short of stunning. On the heels of her Netflix documentary Gaga: Five Foot Two, the pop-culture icon stops in D.C. to perform hits off of her new album Joanne, including the emotional "Million Reasons" and catchy single "The Cure." We can only hope that she also throws in a few oldies-but-goodies ("Poker Face" and "Paparazzi," please.) Capital One Arena, 601 F St. NW, 7:30 p.m., 202-628-3200, $76-673
11/29: Jay-Z
Even after decades in the industry, Jay-Z is still doing his thing. The legendary rapper takes over Capital One Arena (formerly Verizon Center) to celebrate his latest album 4:44, which dropped exclusively on his streaming service Tidal back in June. Bob your head to new releases (including the controversial title track in which he apologizes to wife Beyoncé for alleged infidelity), as well as older anthems like "Izzo," "Hard Knock Life," "99 Problems," and "Empire State of Mind." Capital One Arena, 601 F St. NW, 8 p.m., 202-628-3200, $46-343
COMEDY AND THEATRE
9/25-9/30: Dave Chappelle
Through hit TV shows, grueling comedy tours, and even a long hiatus, this stand-up superstar has been making headlines for years, establishing a reputation for no-holds-barred commentary on race, class, and pop-culture. Catch the Chappelle's Show icon return to his hometown this month during a five-night residency at Warner Theatre. Warner Theatre, 513 13th St. NW, Times vary, 202-783-4000
10/10-11/19: Antony and Cleopatra
Arguably one of the oldest love stories ever told, The Bard's Antony and Cleopatra remains a classic about the dynamics of politics and power, and love and jealousy in Ancient Rome. The intimate theatre-in-the-round experience features 360-degree seating surrounding all of the action on stage. The Folger Shakespeare Library, 201 E. Capitol St. SE, Times vary, 202-544-4600, $35-79
TO 10/22: Death of a Salesman
Arthur Miller's Pulitzer Prize-winning drama detailing the cost of the American Dream runs this fall at the historic Ford's Theatre—which is historically known as the site of Abraham Lincoln's assassination. Ford's Theatre, 511 10th St. NW, Times vary, 202-347-4833, $20-33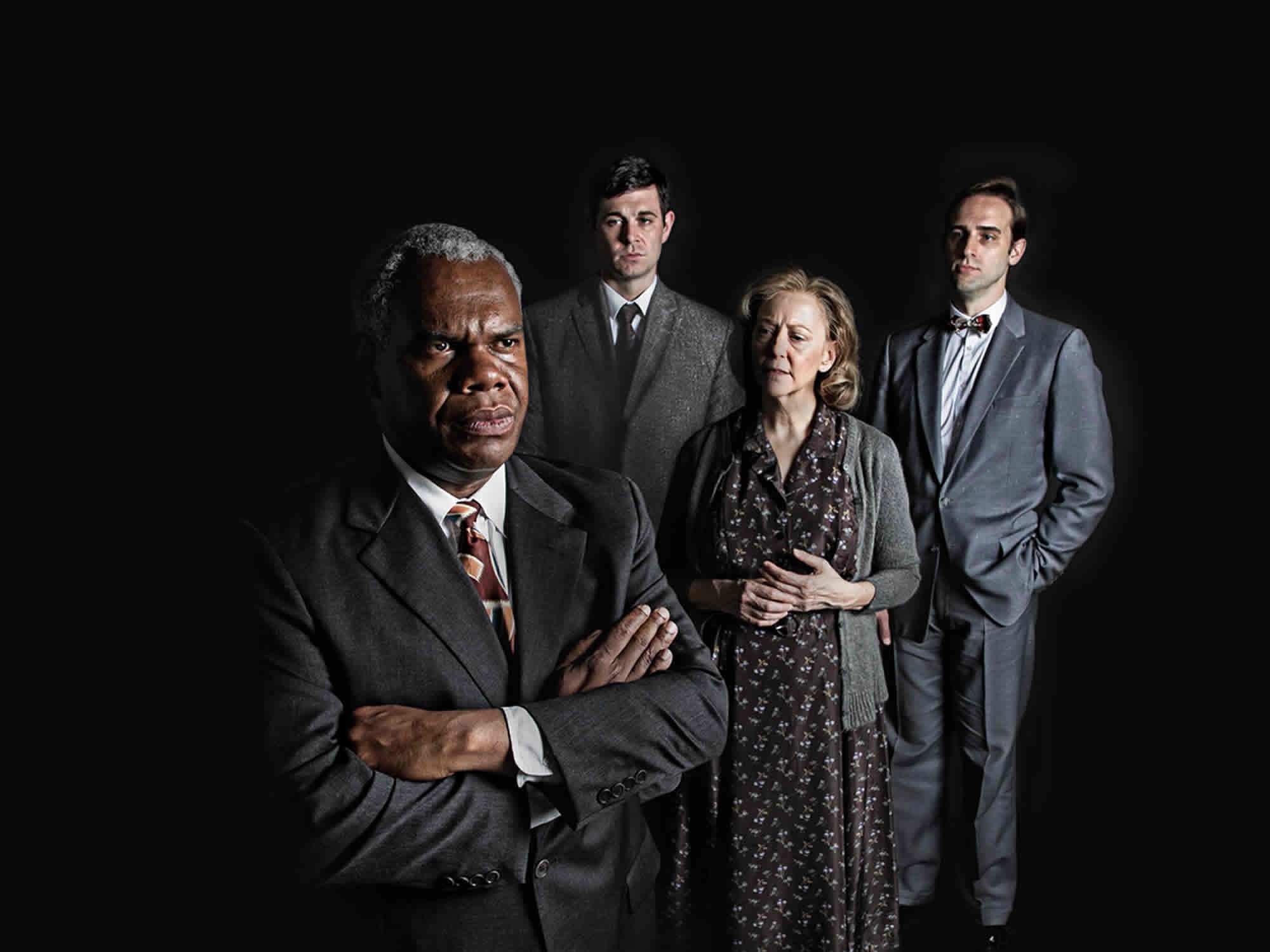 10/26-10/29: The Bentzen Ball
D.C.-based online magazine Brightest Young Things presents this three-day comedy and poetry festival curated by stand-up veteran Tig Notaro. Spanning venues from the Lincoln Theatre to DC Improv, the festivities feature a bill of national names including Colin Quinn, Jenny Slate, Max Silvestri, and Amber Tamblyn. Other special events include a live recording of film-critiquing podcast How Did This Get Made? and a closing event featuring Al Franken and Ira Glass. Times and locations vary, $35-116
10/31-12/3: Mean Girls
The musical adaptation of the timeless 2004 comedy that had everyone wearing pink on Wednesdays is celebrating its world premiere prior to Broadway at The National Theatre this fall. Featuring music and lyrics by Jeff Richmond (Unbreakable Kimmy Schmidt) and Nell Benjamin (Legally Blonde), the production tells the story of naïve transfer student Cady Heron and her journey to navigate high school hierarchy. Here's hoping the musical iteration can finally make "fetch" happen. The National Theatre, 1321 Pennsylvania Ave NW, 8 p.m., 202-628-6161, $73-203
You May Also Like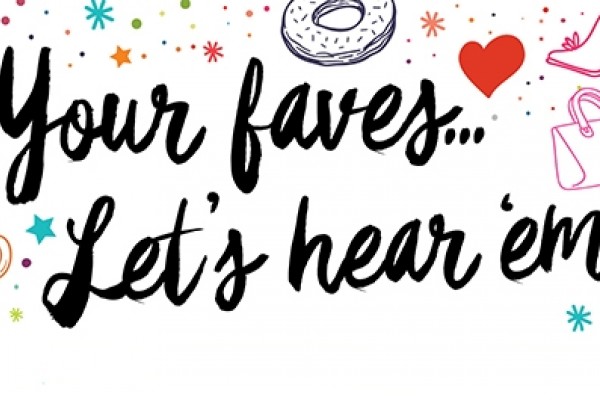 Promoted Content
Cast your votes between now and July 27 and you could win two tickets to our Best of Baltimore Party on August 9.
---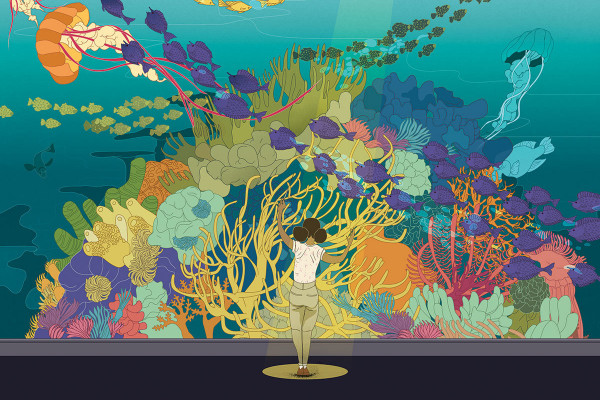 Arts & Culture
Local institutions make classical music accessible—and relevant—in the 21st century.
---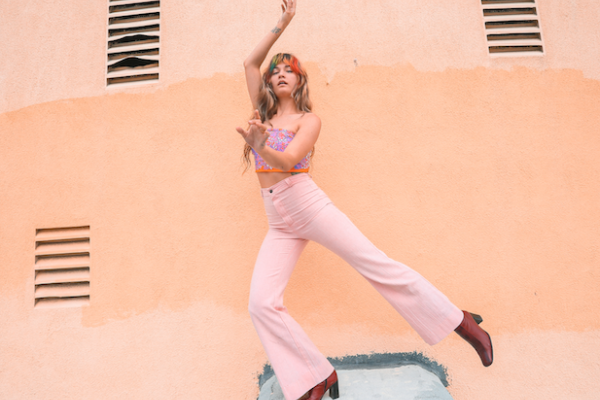 Arts District
The up-and-coming, Baltimore-born singer performs at the Ottobar this Saturday.
---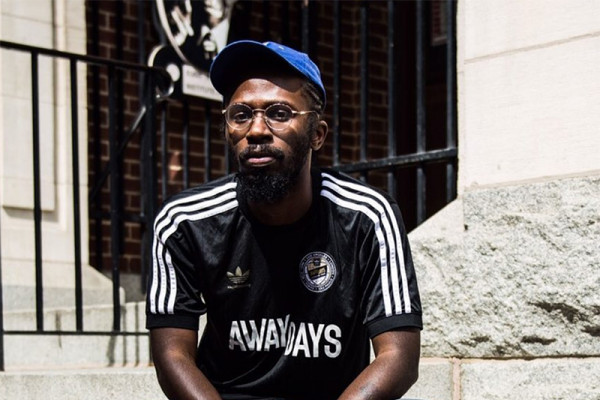 Arts & Culture
The True Laurels editor discusses his local arts publication and the importance of covering his hometown.
---
---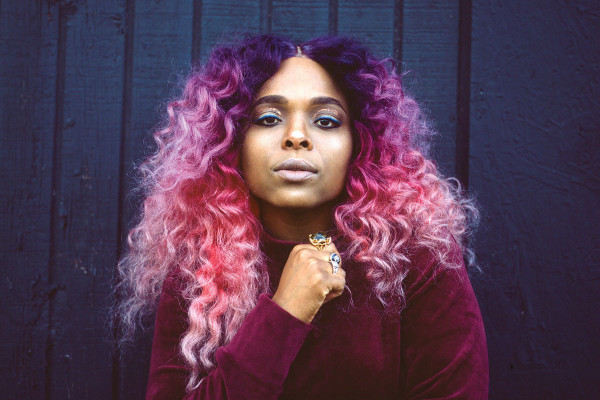 ---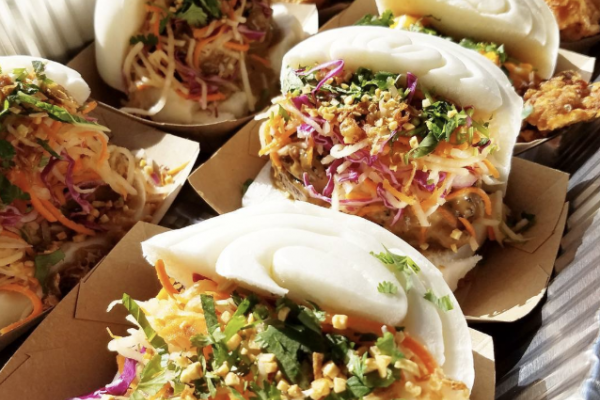 In Good Taste
Asian fusion joint serving steamed buns alongside Shake Shack and Eminem's food pop-up.
---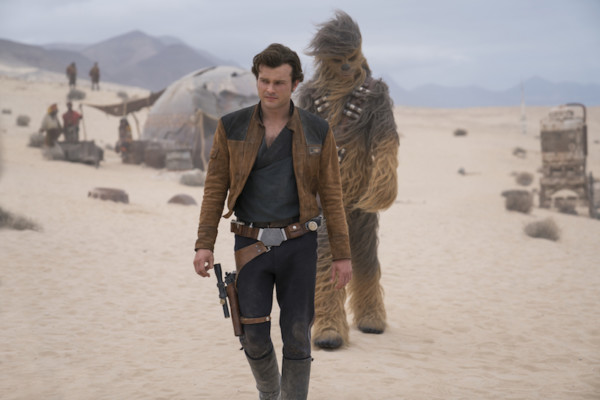 MaxSpace
I had no idea I cared so much about how Han Solo met Chewbacca.
---