First, the good news. My beloved Phantom Thread received surprise nods for Best Picture, Best Director (Paul Thomas Anderson), Best Supporting Actress (Lesley Manville—squee!), and some expected ones for Best Actor (Daniel Day-Lewis), Best Costume Design, and Best Music (for Jonny Greenwood's sublime score). That's quite a haul for a film that I don't think has any realistic shot of winning the night's big prize. Still, go Team Phantom Thread, you're one of my favorite films of the year, right up there with Call Me By Your Name and The Florida Project.
And speaking of The Florida Project—sigh—it got largely snubbed, save a Best Supporting Actor nod for Willem Dafoe (he has a chance of winning, although Sam Rockwell is the clear frontrunner). Some things are perhaps just too tender and funny and pure for this world.  
Okay, let's take a look at some of the noms and break them down further, shall we?  
Best Picture
Call Me By Your Name

Darkest Hour

Dunkirk

Get out

Lady Bird

Phantom Thread

The Post

The Shape of Water

Three Billboards outside Ebbing, Missouri

Surprises: The aforementioned Phantom Thread, which I'm thrilled about. To be honest, I don't think Focus Features handled its roll-out particularly well. Most critics didn't get an advance DVD screener, and by the time critics finally did see it, many had already compiled their Top 10 lists and finished voting for their Critics' Association awards. That said, considering how absent Phantom Thread was from the early awards buzz, it had a mighty impressive showing here.
Also a bit of a surprise? Darkest Hour. The director, Joe Wright, is something of an Oscar darling, but most people felt that Oldman's performance as Churchill was the only truly remarkable thing about that film.  
Snubs: No Florida Project, which I'm just going to be complaining about forever. Like, seriously, avoid me at parties. Also, no Wonder Woman, no The Big Sick, no I, Tonya, and no Mudbound, although that Netflix release has plenty to celebrate (it got nods for Best Supporting Actress, Adapated Screenplay, and Cinematography).  
Early Favorites: At this point, it seems like a two film race between Three Billboards Outside Ebbing, Missouri and The Shape of Water. I continue to be baffled by the awards success of Three Billboards (it won the SAG and the Golden Globes), not just because I'm not particularly fond of the film, but because it doesn't tick any of the usual Oscar boxes: It's not aspirational or uplifting or historical or grand or literary. It's a pitch-black comedy that, while funny, rubbed many the wrong way.
As for The Shape of Water, that's my early prediction to win. (Don't hold me to it!) People love its director, Guillermo Del Toro (I mean, how could you not?—the man is lovable) and while the film is dark, it's ultimately a sweet fairytale about love and tolerance. (For the record, I didn't adore the film. But one most always apply a cold, clinical eye when making Oscar picks!)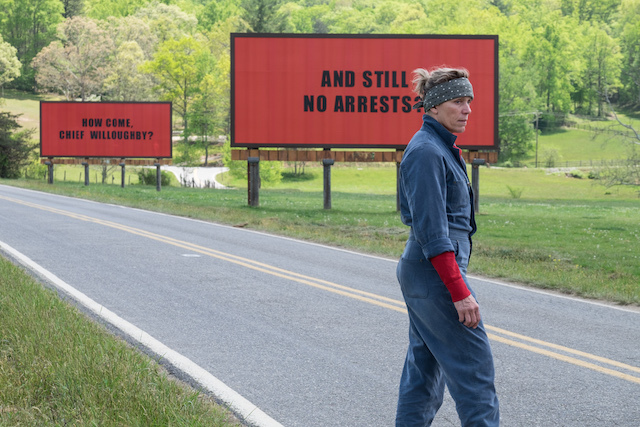 Best Actress:
Sally Hawkins, The Shape of Water
Frances McDormand, Three Billboards Outside Ebbing, Missouri
Margot Robbie, I, Tonya
Saoirse Ronan, Lady Bird
Meryl Streep, The Post  


Surprises: None really, but I worried a little bit that Oscar voters might have Meryl fatigue—they didn't. She deservedly extended her own nomination record to 21. (Psst, she's great in The Post!)
Snubs: Again, none really. Some thought Oscar favorite Jessica Chastain might sneak in for Molly's Game, but she was always a bit of a long shot. Ditto on Emma Stone for Battle of the Sexes.  
Early Favorites: This seems pretty much like a McDormand slam dunk.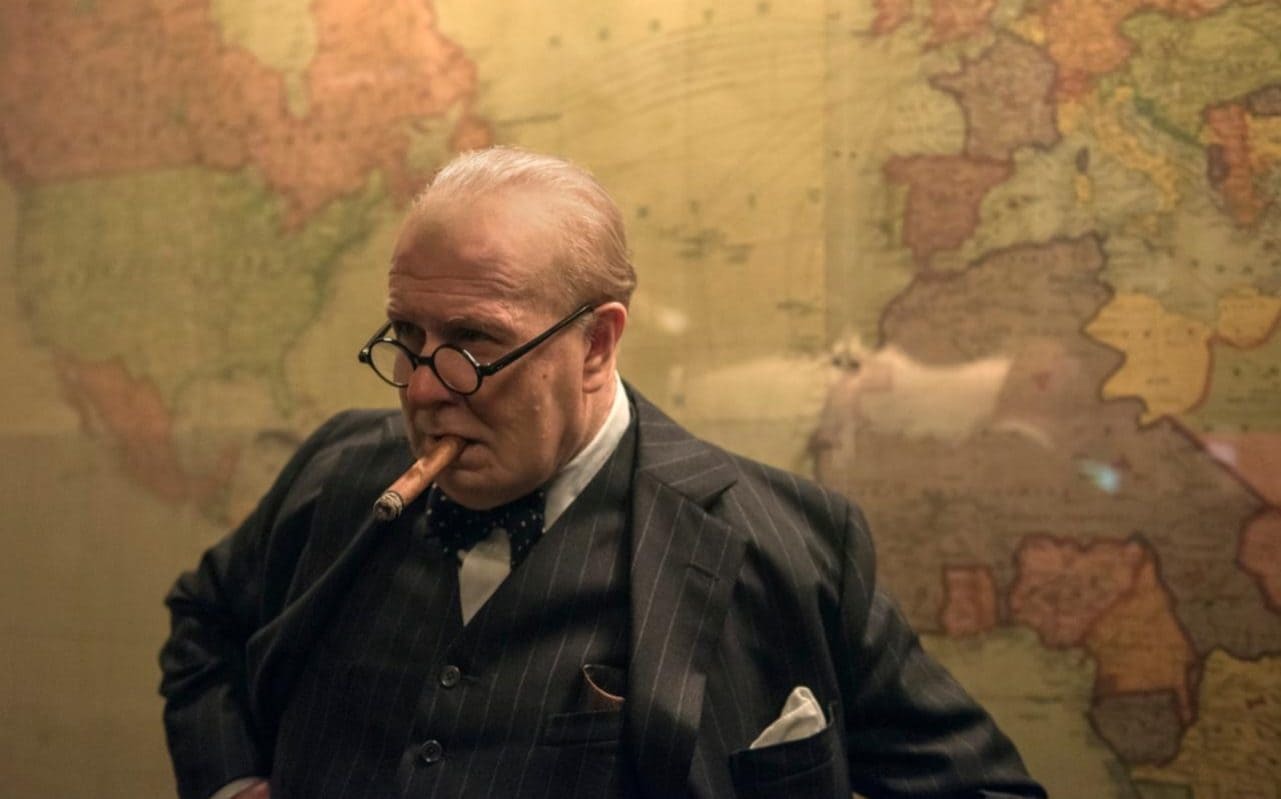 Best Actor:
Daniel Day-Lewis, The Phantom Thread 
Timothée Chalamet, Call Me by Your Name

Daniel Kaluuya, Get Out 
Gary Oldman, Darkest Hour 
Denzel Washington, Roman J. Israel, Esq.  
Surprises: The Oscars LOVE them some Denzel Washington, but even he was probably a bit surprised by his nod for the little-seen Roman J. Israel, Esq.  Absolutely wonderful to see newcomer Kaluuya nominated.

Snubs: The biggest surprise was no James Franco for his hilarious and big-hearted channeling of Tommy Wiseau in The Disaster Artist. Did it have anything with recent allegations of sexual misconduct that have emerged against him? It's hard to believe that wasn't a factor.
Also, Tom Hanks was considered a possible nominee for The Post. He's great in the film, but it wasn't exactly a stretch for the old pro.

Early Favorites: Gary Oldman is the clear frontrunner, but I wouldn't totally rule out Day-Lewis or young Chalamet, who, for what it's worth, gave my favorite performance of the year.

Best Actress in a Supporting Role:
Mary J. Blige, Mudbound 
Allison Janney, I, Tonya 
Lesley Manville, Phantom Thread 
Laurie Metcalf, Lady Bird 
Octavia Spencer, The Shape of Water  
Surprises: Lesley Manville was a wonderful surprise. Hers is a remarkably controlled and subtle performance, able to convey so much with a slight raise of the eyebrow, an ambiguous smile, or tiny gesture of her hand. But a scene where she positively goes off on Daniel Day-Lewis's Reynolds Woodcock is one of the most satisfying of the year.  
Snubs: No Tiffany Haddish for Girls Trip, a bit of a bummer. Most experts predicted that Holly Hunter would get a nod for The Big Sick, but apparently Manville took that spot.
Early Favorites: It's Allison Janney's to lose, although I personally found her performance too broad and gimmicky. (I normally love Janney as an actress; this one just wasn't my fave.)  



Best Actor in a Supporting Role:  
Willem Dafoe, The Florida Project 
Woody Harrelson, Three Billboards outside Ebbing, Missouri 
Richard Jenkins, The Shape of Water 
Christopher Plummer,  All the Money in the World 
Sam Rockwell, Three Billboards Outside Ebbing, Missouri  
Surprises: Lots of them! Not sure anyone saw Christopher Plummer sneaking in for his last minute role as J.P. Getty in All the Money in the World. (As I said in my review: Kevin who?). Also, Woody Harrelson was always considered a bit of a longshot—it's rare for one film to have two best supporting actor nominations.  
Snubs: Man oh man, it's tough to not see Michael Stuhlbarg, who delivered the most poignant and resonant monologue of the year in Call Me By Your Name, on this list. His co-star Armie Hammer is also noticeably absent.  
Early Favorites: Put it on a billboard: Sam Rockwell is the frontrunner here (but Dafoe isn't completely out of the picture, especially if Harrelson splits some of Rockwell's Three Billboards votes.)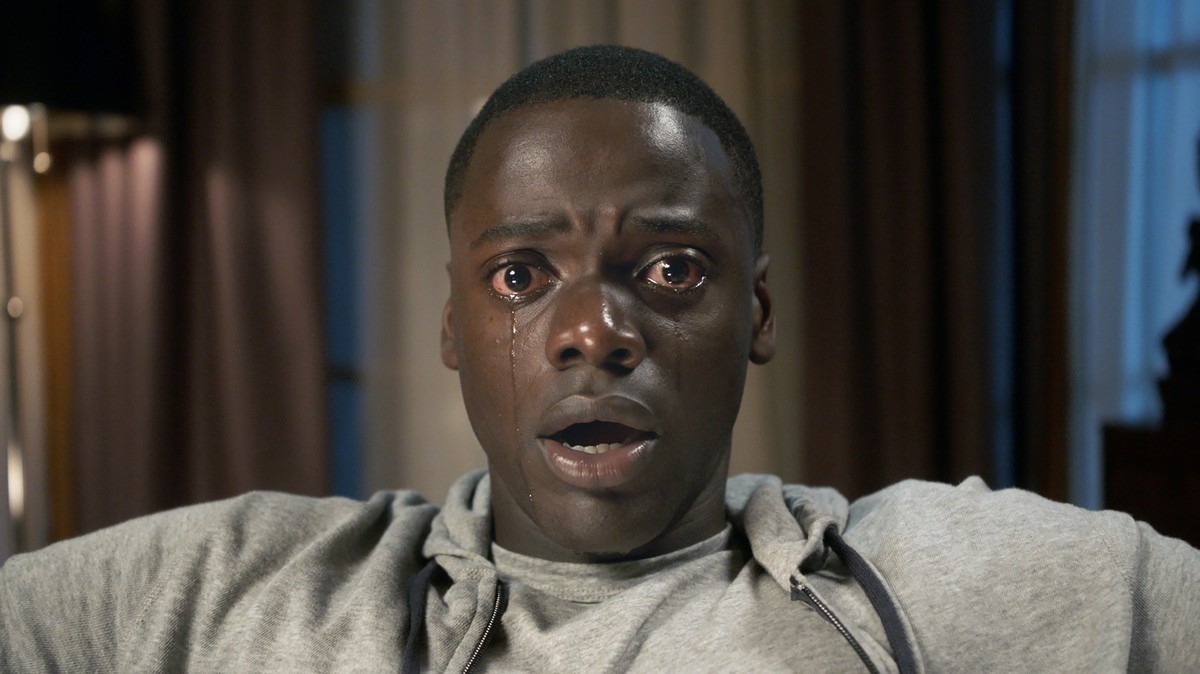 Best Director 
Paul Thomas Anderson, Phantom Thread 
Guillermo del Toro, The Shape of Water 
Greta Gerwig,  Lady Bird 
Christopher Nolan, Dunkirk 
Jordan Peele, Get Out
Surprises: Great to see talented young guns Gerwig and Peele on this list. And I would've been positively insufferable if Paul Thomas Anderson had not been nominated.

Snubs: Yikes! No Steven Spielberg! That feels like a cultural shift, of sorts. Also, considering that Three Billboards is one the two Best Picture frontrunners, a bit of a surprise that its director, Martin McDonagh wasn't nominated.   
Early Favorites: Did I mention that Everybody Loves Del Toro?  
A few more early predictions:

Best Original Screenplay: Martin McDonagh, Three Billboards Outside Ebbing, Missouri  
Best Adapated Screenplay: James Ivory, Call Me By Your Name  
Best Cinematography: Roger Deakins, Blade Runner 2049  
Best Animated Feature: Coco (Also, wrap  your brain around this: Boss Baby, Oscar nominee. The mind reels.)  
Best Foreign Language Film: A Fantastic Woman  
Best Documentary Feature: Faces Places
For a complete list of Oscar nominations, go here.
The Oscars air March 4, 8 pm, on ABC.
Watch this space for my final predictions on Friday, March 2nd and my big Oscar recapalooza on March 5th!
---
---