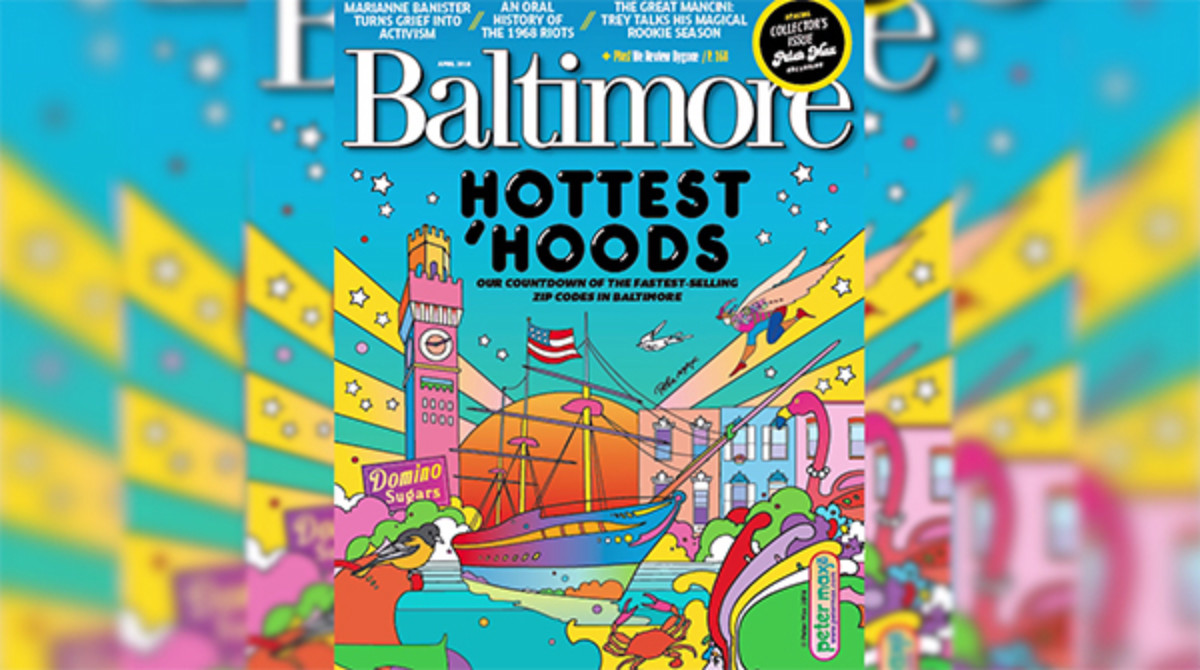 Legendary artist Peter Max created a cover exclusively for Baltimore magazine's April 2018 issue. His signature, neon style—which is most famously associated with the counter-culture of the 1960s—was used to depict our very own Inner Harbor, Domino Sugars sign, and Oriole bird.
"I love Baltimore," Max says. "It's such a historic and evolving city and I love all of its different neighborhoods with its charming row houses and all of the waterfronts. I really love Baltimore's harbor and the USS Constellation, and I placed them prominently in the cover along with other unique city landmarks."
The April issue chronicles the region's hottest-selling neighborhoods, profiles Orioles slugger Trey Mancini, and provides an oral history of the 1968 Baltimore Riots. The magazine's events section features spring happenings like Light City, CityLit Festival, the opening of the Baltimore Farmers' Market & Bazaar, and also details Max's art show, which is coming to Y:Art Gallery in Highlandtown this April 21-28.
"I haven't had an art show in Baltimore in years and I'm so excited," he says. "I created a 'cosmic' Baltimore painting for the exhibition that captures the charm and colors of this unique city."
---
---