Connecting, supporting and empowering women in business throughout Maryland.

In support of American Heart month this February, Baltimore will join forces with the American Heart Association® and their Go Red for Women® initiative in the fight against heart disease with a special advertising section, Women Who Move Maryland. This targeted section offers female executives, entrepreneurs and women-owned businesses a fresh platform to connect themselves and their business to both our readers, decision makers and other female business leaders in the Maryland area.
Expand your network, represent your company and connect with female entrepreneurs, c-suite executives and professionals by advertising in our Women who move Maryland special advertising section.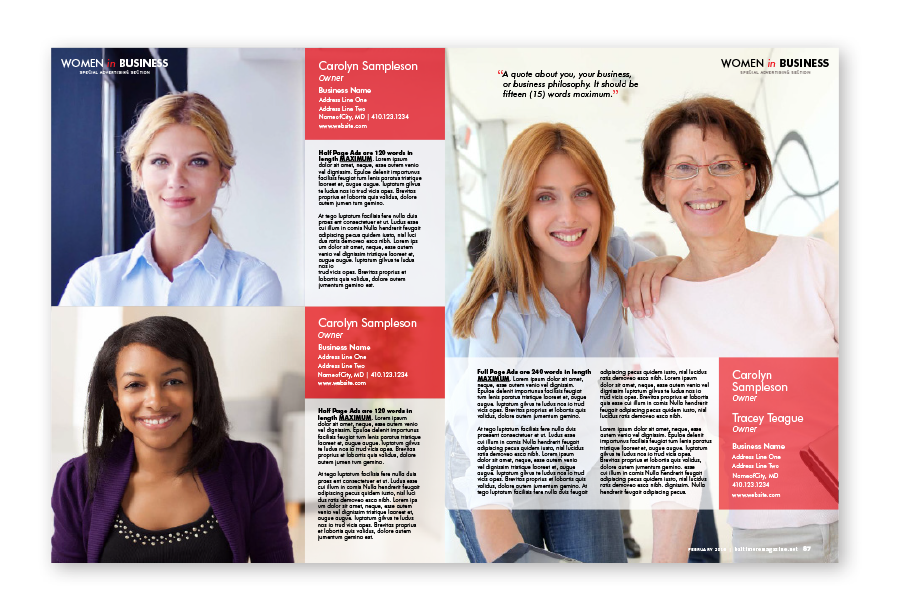 – space close 12/9/2016 –
Ask about our special sponsorship & event packages!
---
Your Profile Includes:
· Design of your profile
· Professional photo upon request
· Invitation for you and another woman in the business community to a networking reception hosted by Baltimore magazine
· 20% Discount on advertising with baltimoremagazine.net
· 5 copies of the February issue


For more information, contact

[email protected]

or 443-873-3951.