Greater Baltimore Prosthodontics, P.A.
110 West Road, Suite 200, Towson, MD 21204
410-296-0136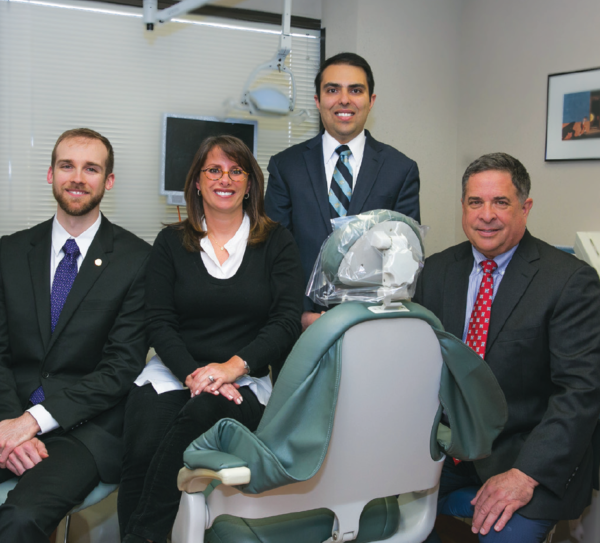 Specializing in prosthodontics, periodontics, and general dentistry, Greater Baltimore Prosthodontics combines technology with a personal touch to provide outstanding care. We handle the most complex cases, from dental implants to dental reconstruction, as well as aesthetics and normal oral function, and have an in-house lab.
Dr. Michael Linnan, a magna cum laude graduate of the University of Maryland Dental School, is recognized by the American Dental Association as an expert in restoration and tooth replacement. He was voted a Top Prosthodontist for the past four years in Baltimore's annual peer survey. Dr. Maya Brooks, a graduate of the University of Pittsburgh School of Dental Medicine, performs cosmetic and restorative procedures.
Board-certified Dr. Arash Mike Rostami, voted a Top Periodontist in Baltimore's survey for the past four years, focuses on periodontal and implant reconstruction, including same-day implants and advanced bone-grafting techniques. Board-certified Dr. William Wahle received his dental degree from the University of Iowa, completed a residency in prosthodontics at the University of Maryland, and joined the practice three years ago. He is a board-certified prosthodontist specializing in dental reconstruction and esthetics.