Naylors Court Dental Partners
4000 Old Ct Rd, Suite 201, Pikesville, MD 21208
410-484-2722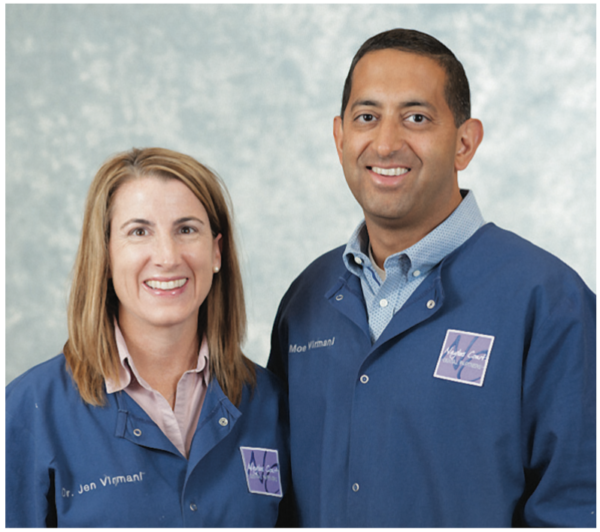 For Drs. Mohit and Jennifer Virmani, the most gratifying expression of patient satisfaction is when patients refer friends and family members to the practice. "It shows they want to share the experience they received," says Mohit, who has been practicing dentistry with his wife in the Baltimore area for the past decade. The Virmanis' practice, Naylors Court Dental Partners, emphasizes the philosophy that patients should be treated both comprehensively and compassionately.
The doctors conduct thorough evaluations of each patient before developing a tailored treatment plan and employing the latest technologies, including in-office teeth whitening, digital radiography, Invisalign treatment, and digital impressions. "We understand that most patients don't like going to the dentist," says Jennifer. "By incorporating techniques such as intra-oral cameras and nitrous oxide, we can help them understand their needs and allow them to feel more relaxed."
Both Mohit and Jennifer graduated from the University of Michigan School of Dentistry. Jennifer then completed her general practice residency at the VA Medical Center in West Los Angeles. Mohit completed his residency with the U.S. Army at Fort Lewis, Washington. When they are not practicing dentistry, the couple keeps busy with their twin 10-year-old girls.