Fun, friendship, adventure, and discovery await children of all ages on our beautiful 800-acre campus! Check out our complete line-up of traditional day camps, arts and educational programs, sports clinics, and virtual camps.
We are working closely with McDonogh School's COVID-19 Task Force and Medical Advisory Board on health and safety protocols for this summer. Our campers will experience the same care and concern that has allowed McDonogh students to engage in on-campus learning this year.
ABOUT MCDONOGH SUMMER CAMPS
McDonogh has been offering quality summer camps for over 80 years. Our campus includes three fully-equipped playground areas, 20 tennis courts, two fishing ponds, extensive outdoor athletic fields, as well as an adventure complex with a state-of-the-art rock-climbing tower and a high and low ropes course. Indoor facilities include a 54,000-square-foot field house with seven basketball courts, an aquatic center with an Olympic-size swimming pool, two indoor batting ranges, a wellness center, and a wrestling room. Our fine arts center boasts an elegant 588-seat theatre, a black box theatre, a music room, and a set design room. McDonogh's campus also includes multiple computer labs, art rooms, and classrooms. The Edward St. John Student Center features two dining halls as well as fine arts and dance facilities.
Our experienced and caring camp counselors are dedicated to offering quality programs and helping campers have fun while achieving their highest potential.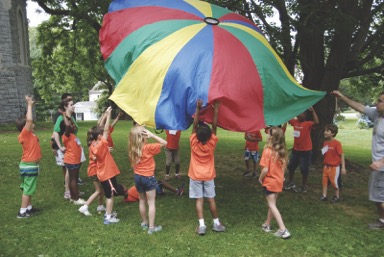 Visit Website