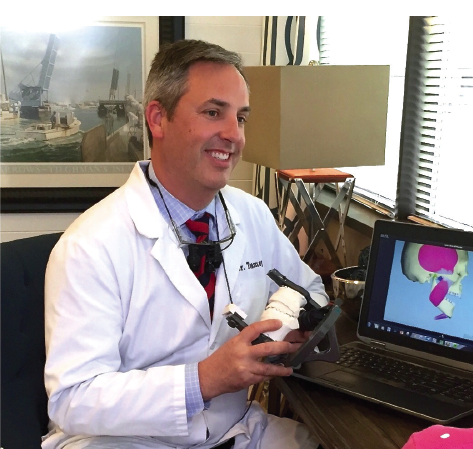 Toomey Dentistry solves problems. Boasting a team with advanced training and years of experience in Cosmetic and TMJ Dentistry, your "state of the union" will be explained so that you can make the best decisions for your dental health. Cracks in your teeth, temperature sensitivity, jaw pain, headaches, and ear fullness are not normal and are frustrating reoccurrences for many patients. Dr. Toomey puts YOU back into the driver's seat, so that you can maintain a healthy, beautiful smile with ALL of the information.
"I had no idea that straightening my teeth, could create severe TMJ pain. I suddenly began having migraines, ringing in the ears, neck and shoulder pain. Dr. Toomey was the only doctor who listened to me, after seeking help for 8 months. I cannot say enough about Dr. T. and his staff! I am so happy to have my life back and to be pain-free." –Tonia, age 43
"I've chased a more youthful appearance for the past 15 years, with facials, botox and fillers. None of those compare to what my new smile has done for me and my appearance!
I haven't smiled this much in years!" –Michell, age 55

Visit Website