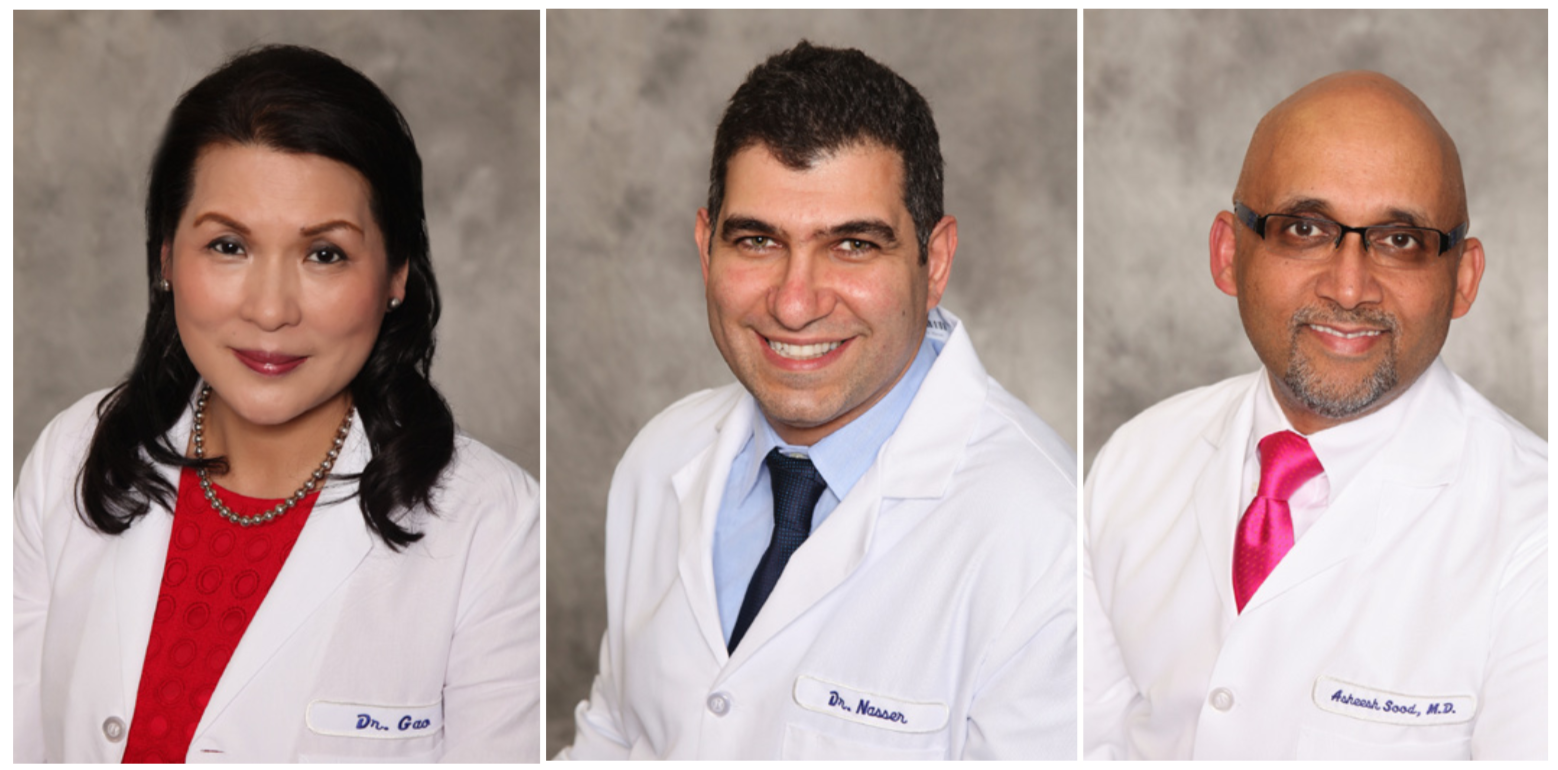 Harford Gastroenterology Associates and Harford Endoscopy Center are pleased to announce that three of our clinicians are 2018 Top Docs: Dr. Q. Cindy Gao, Dr. Eiad B. Nasser, and Dr. Asheesh Sood.
They are among our six physicians and one CRNP who offer exceptional patient care from a value-based approach, treating patients from Baltimore, Harford, and Cecil counties, and southern Pennsylvania.
Dr. Q. Cindy Gao completed her GI fellowship training at Loyola University Medical Center in Chicago. Prompt and exceptional patient care are hallmarks of her clinical style. She provides patients with clinical excellence and compassionate understanding to insure her patients are confident about their care.
Dr. Eiad B. Nasser completed his training at the State University of NY in Buffalo. He is a member of ACG, AGA and ASGE. His ambition is not merely to treat illness, but to go beyond by preventing and diagnosing cancers as early as possible. He values being available to his patients and spending the time to get to know them and addressing their concerns.
Dr. Asheesh Sood completed his GI and hepatology training at New York Presbyterian Hospital at the Cornell and Columbia campuses in New York City. Dr. Sood was also chief resident and associate program director at Saint Barnabas Hospital, Mount Sinai Medical School in Livingston, New Jersey. He takes pride in bringing advances in GI into best practices within his practice. Patient satisfaction and patient involvement are important aspects of Dr. Sood's practice.
Our physicians see patients at one of Harford Gastroenterology Associates' two locations in Bel Air and Havre de Grace. We perform outpatient procedures at our state-of-the-art ambulatory surgery center, Harford Endoscopy Center, on Old Emmorton Road in Bel Air. All of our physicians are board-certified in internal medicine and gastroenterology and are affiliated with University of Maryland's Upper Chesapeake Medical Center in Bel Air. Each physician is a member of the American College of Gastroenterology Associates, American Gastroenterology Association, and ASGE.
Visit Website