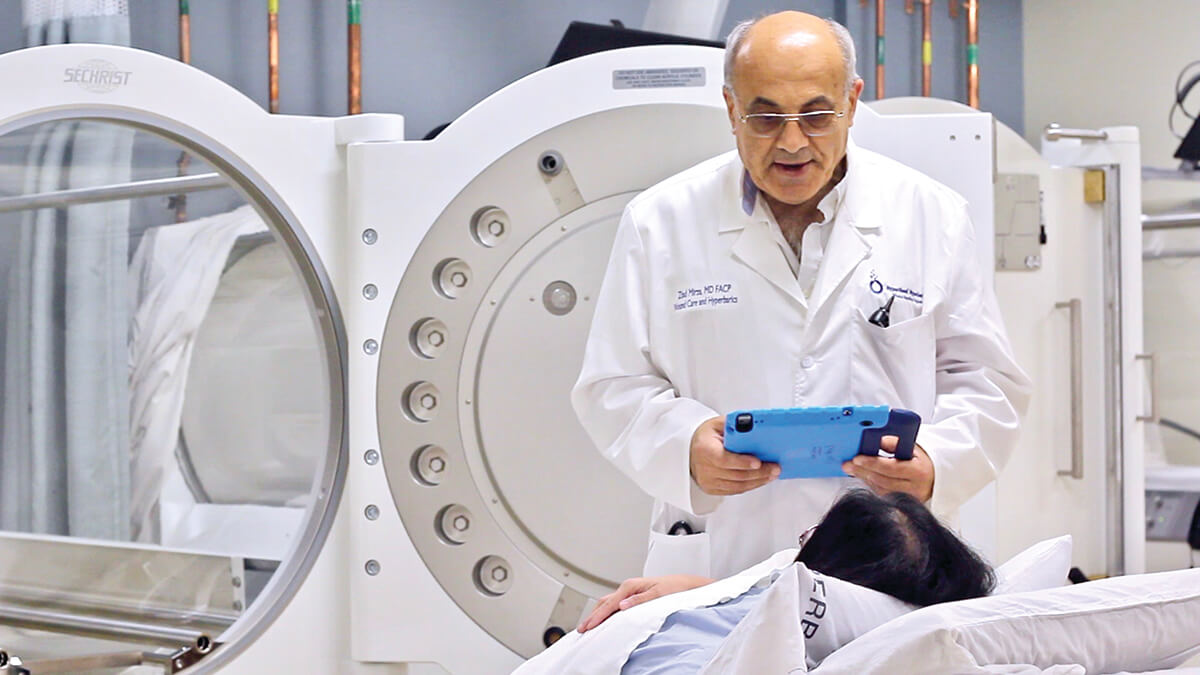 An estimated 6.7 million Americans suffer from non-healing wounds, and this number is expected to increase due to a rise in certain chronic conditions such as diabetes. Residents in the greater Baltimore area suffering from diabetic foot ulcers, surgical wounds, wounds caused by infection, traumatic wounds, and other difficult-to-heal wounds need an effective, convenient, accessible, and affordable wound care option without having to wait a long time for an appointment. That's why we created MVS Wound Care & Hyperbarics.
Led by one of Baltimore's perennial Top Doctors, Ziad K. Mirza, MD and our distinguished team of wound care and HBOT specialists. We understand the pain, discomfort, and challenges patients face when it comes to wounds. MVS Wound Care & Hyperbarics offers seven convenient locations with appointments available within 24 to 48 hours or the same day, if medically necessary. We make healing a priority.
For certain wounds and injuries, we may recommend hyperbaric oxygen therapy, also known as HBOT. HBOT is a safe and effective treatment that delivers a significant increase in oxygen that damaged tissue needs to heal. In one of our 10 large clear chambers, a patient breathes 100% oxygen at pressures two to three times greater than sea level. Under this increased pressure, oxygen dissolves into the bloodstream, supersaturating it and creating the optimal environment for the body's healing process. Thus, HBOT helps to heal damaged tissue, foster new vessel formation, fight infection, improve the effects of some antibiotics, and reduce inflammation, as well as aiding in the mobilization of stem cells.
Our AAAHC accreditation exemplifies our commitment to providing only the highest level of quality care and the same high level of quality in our business practices. Combined with our accessibility and our team of experienced and respected health care professionals, patients are ensured superior wound care and HBOT services at the most reasonable cost. So, when there's a wound that won't heal, turn to the experts at MVS Wound Care & Hyperbarics.
SEVEN LOCATIONS – VISIT WEBSITE FOR MORE INFO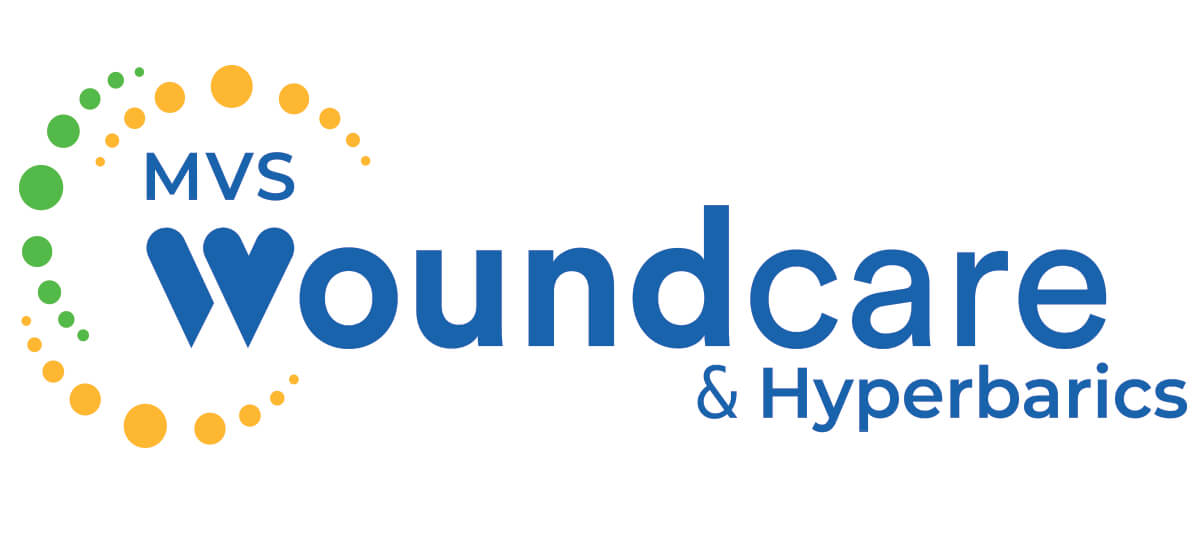 Visit Website