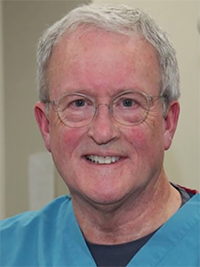 John P. O'Hearn, MD is a board certified orthopaedic surgeon that has been improving the quality of his patients' lives in Harford County and Northern Maryland for over 35 years. He is a graduate of Creighton University School of Medicine and completed his orthopaedic surgery residency at University of Maryland Hospital.
Dr. O'Hearn provides complete orthopaedic care using the best in class FDA cleared options and the latest technology in joint and minimally invasive surgeries. The one and only Lipogems expert in Northern Maryland he performs several types of procedures that enable your own body to heal itself either as an option instead of major surgery or optimizing minimally invasive surgery recovery time.
Dr. O'Hearn is experienced with treating numerous types of musculoskeletal conditions and has extensive experience with a wide array of innovative orthopaedic procedures, including:
Lipogems Microfragmented Fat Injections for Patients That Are Not Ready for Major Invasive Surgery
Sub-Chondroplasty
Percutaneous Tenotomy
Platelet Rich Plasma (PRP) injections
Arthroscopic Surgery – Shoulder, Elbow, Knee, and Ankle
Conformis – Personalized Knee Implants
Endoscopic Carpal Tunnel Release
If you have tried conservative options and you are not a candidate for surgery, would like another option to major invasive surgery or would like to speed up recovery time from surgery, Lipogems may be an option for you. Lipogems is a best in class FDA cleared system that uses your own fat tissue to support the repair and healing of injured and damaged tissue.
Forest Hill: 2 Colgate Drive, Suite 204 Forest Hill, MD 21050 | 410.879.9636
Havre De Grace: 805 South Union Avenue, Havre de Grace, MD 21078 | 410.836.0707
Visit Website