---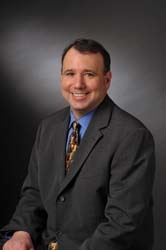 Marc Lipton, DPM is a board-certified podiatrist with more than 30 years of experience. He specializes in:
Foot surgery
Wound care
Diabetic and vascular foot care
Sports medicine
Pediatric foot disorders
Orthotics and bracing
Dr. Lipton earned his Doctor of Podiatric Medicine degree at Temple University School of Podiatric Medicine in Philadelphia, Pennsylvania. He completed his podiatry residency at the University of Health Sciences in Kansas City, Missouri.
In addition to being a practicing podiatrist, Dr. Lipton is the Director of Education of the Baltimore Podiatry Group Preceptorship Program, New York College of Podiatric Medicine. He serves as an instructor of podiatric surgery at the Maryland Podiatry Residency Program and Liberty Medical Center. Dr. Lipton is a guest lecturer at professional schools throughout the Maryland area.
Dr. Lipton is a member of the American Podiatric Medical Association. His research is published in peer-reviewed medical journals.
Now, Orthopaedic Associates of Central Maryland is part of The Centers for Advanced Orthopaedics – the largest integrated group of orthopaedic surgeons in the region – provides our patients with the highest standard in healthcare. Visit www.cfaortho.com for more information.
Catonsville: 910 Frederick Road, Catonsville MD 21228 | 410.644.1880
Columbia: 10170 Charter Drive, Suite 300, Columbia MD 21044 | 410.644.1880
Eldersburg: 5961 Exchange Drive, Eldersburg MD 21784 | 410.644.1800
Visit Website