---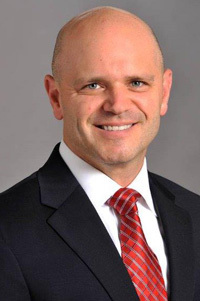 Michael DeMarco, DO is a physiatrist with over 15 years of experience. He holds the following board certifications:
American Board of Physical Medicine and Rehabilitation
American Board of Pain Medicine
American Board of Electrodiagnostic Medicine
His areas of interest include:
Diagnosis and treatment of neck and low back pain
Diagnosis and treatment of generalized joint pains
Diagnosis and treatment of any numbness, tingling, or weakness in the in the extremities
Comprehensive care for patients with chronic pain
Dr. DeMarco hails from New Jersey, where he studied exercise science at Rutgers University. He earned his medical degree from the School of Osteopathic Medicine at the University of Medicine and Dentistry of New Jersey in 2000. In addition to academic awards, he served as president of his class and president of the school.
After medical school, Dr. DeMarco served in the US Army. He completed his internship and residency at the prestigious Walter Reed Army Medical Center. While in the military, he was recognized for excellence in education for medical residents.
Dr. DeMarco is active in the American Association of Neuromuscular & Electrodiagnostic Medicine and American Society of Interventional Pain Physicians. He is chairperson of the Maintenance of Certification Committee of the American Board of Electrodiagnostic Medicine and served as an oral examiner. He has authored several articles on combat casualty care, and a book chapter on the care of peripheral nerve trauma.
When Dr. DeMarco is not doctoring, he enjoys outdoor activities with his wife and two children, as well as cooking and playing golf.
Now, Orthopaedic Associates of Central Maryland is part of The Centers for Advanced Orthopaedics – the largest integrated group of orthopaedic surgeons in the region – provides our patients with the highest standard in healthcare. Visit www.cfaortho.com for more information.
Catonsville: 910 Frederick Road, Catonsville MD 21228 | 410.644.1880
Columbia: 10170 Charter Drive, Suite 300, Columbia MD 21044 | 410.644.1880
Eldersburg: 5961 Exchange Drive, Eldersburg MD 21784 | 410.644.1800
Visit Website