---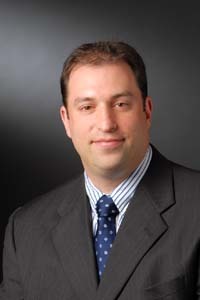 Oren Blam, MD is a board-certified, fellowship-trained orthopedic surgeon who specializes in spine surgery. Dr. Blam's orthopedic specialties include:
Spine disorders and spine surgery
Spinal stenosis
Spondylolisthesis
Degenerative discs
Neck pain and back pain
Minimally invasive spine surgery
Scoliosis
Dr. Blam earned his medical degree at Washington University School of Medicine in St. Louis, Missouri. He completed his general surgery internship at Pennsylvania Hospital in Philadelphia and his orthopedic surgery residency at Thomas Jefferson University Hospital, also in Philadelphia. He then completed a spine fellowship at Beth Israel Medical Center in New York, New York.
Dr. Blam serves on the following professional committees: St. Agnes Hospital Transfusion Committee and Howard County General Hospital Orthopedic Committee. Dr. Blam's research is published in numerous peer-reviewed orthopedic journals, and he has authored several orthopedic book chapters and Internet publications. He has presented nationally.
Dr. Blam is a member of the American Academy of Orthopedic Surgeons and Society for Lateral Access Surgeons.
Now, Orthopaedic Associates of Central Maryland is part of The Centers for Advanced Orthopaedics – the largest integrated group of orthopaedic surgeons in the region – provides our patients with the highest standard in healthcare. Visit www.cfaortho.com for more information.
Catonsville: 910 Frederick Road, Catonsville MD 21228 | 410.644.1880
Columbia: 10170 Charter Drive, Suite 300, Columbia MD 21044 | 410.644.1880
Eldersburg: 5961 Exchange Drive, Eldersburg MD 21784 | 410.644.1800
Visit Website