---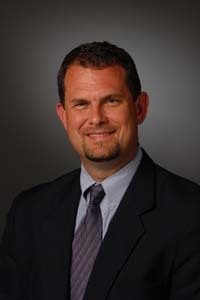 Richard Kinnard, Sr, MD is a board-certified, fellowship-trained orthopedic surgeon with more than 20 years of experience. He specializes in the following areas of orthopedic medicine:
Sports Medicine
Non-operative Orthopaedics
Dr. Kinnard has experience in advanced arthroscopic surgery techniques for rotator cuff tear, shoulder instability, and complex knee reconstruction. He is one of the few orthopedic surgeons in the Baltimore, Maryland/Washington, DC area who has performed hip arthroscopy for labral repair and femoral acetabular impingement. Though Dr. Kinnard no longer performs surgery due to hand arthritis, his patients benefit from his long experience in these areas.
After completing his undergraduate education at Lafayette College, Dr. Kinnard earned his medical degree at Drexel/Hahnemann University School of Medicine in Philadelphia, Pennsylvania. He completed his general surgery internship at the University of Pennsylvania's Graduate Hospital, also in Philadelphia. Dr. Kinnard then completed both his orthopedic surgery residency and sports medicine fellowship at Thomas Jefferson University-Pennsylvania Hospital's combined orthopaedic training program in Philadelphia.
While in Philadelphia, Dr. Kinnard served as associate team physician for the Philadelphia Phillies and Philadelphia Flyers, and as head team physician for Rowan University. In Washington DC he served an associate team physician for US Soccer during the 1996 Olympics and as team physician for the Washington Warthogs indoor soccer team, as well as multiple high schools. He was also a player and team physician for the Washington Rugby Football super league team.
While serving as a military parachutist for the US Army, Dr. Kinnard cared for the elite athletes of the 19th and 20th Special Forces Groups (Airborne) as a battalion surgeon.
Dr. Kinnard currently serves as the medical director for joint replacement and spine surgery at Howard County General Hospital.
Dr. Kinnard is a member of the Alpha Omega Alpha Honor Medical Society, the Special Operations Medical Association, the American Academy of Orthopaedic Surgeons, and the Medical and Chirurgical Society of the State of Maryland. His research is published in peer-reviewed journals.
Now, Orthopaedic Associates of Central Maryland is part of The Centers for Advanced Orthopaedics – the largest integrated group of orthopaedic surgeons in the region – provides our patients with the highest standard in healthcare. Visit www.cfaortho.com for more information.
Catonsville: 910 Frederick Road, Catonsville MD 21228 | 410.644.1880
Columbia: 10170 Charter Drive, Suite 300, Columbia MD 21044 | 410.644.1880
Eldersburg: 5961 Exchange Drive, Eldersburg MD 21784 | 410.644.1800
Visit Website