---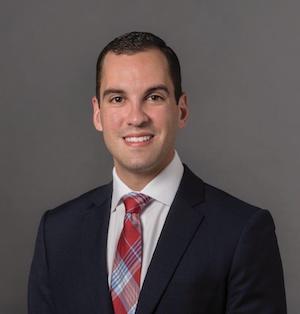 Dr. Roberto Brandao is a fellowship-trained foot and ankle surgeon specializing in the treatment of foot and ankle disorders. His specialties include:
• Sports Injuries
• Arthroscopic Surgery
• Ligament & Tendon Repair
• Total Ankle Replacement
• Charcot Reconstruction
• Bunions, Hammertoes, and Plantar Fasciitis
• Lower Extremity Trauma
Prior to joining Orthopaedic Associates of Central Maryland in August 2018, Dr. Brandao completed his fellowship in forefoot, hindfoot, ankle reconstructive surgery and total ankle arthroplasty at the renowned Orthopedic Foot and Ankle Center in Columbia, Ohio under the direction of a highly regarded faculty of fellowship-trained foot and ankle surgeons.
Dr. Brandao completed his surgical residency at the University of Pittsburgh Medical Center Mercy (UPMC) where he served as co-chief resident. He received his doctor of podiatric medicine (DPM) degree from the California School of Podiatric Medicine at Samuel Merritt University in Oakland, California and completed his undergraduate education at Michigan State University in East Lansing, Michigan.
Dr. Brandao is actively involved in research, authoring several peer-reviewed journal articles as well as lecturing at national and local meetings. He is an associate of the American College of Foot and Ankle Surgeons.
Visit www.cfaortho.com for more information.
Catonsville: 910 Frederick Road, Catonsville MD 21228 | 410.644.1880
Columbia: 10170 Charter Drive, Suite 300, Columbia MD 21044 | 410.644.1880
Eldersburg: 5961 Exchange Drive, Eldersburg MD 21784 | 410.644.1800
Visit Website