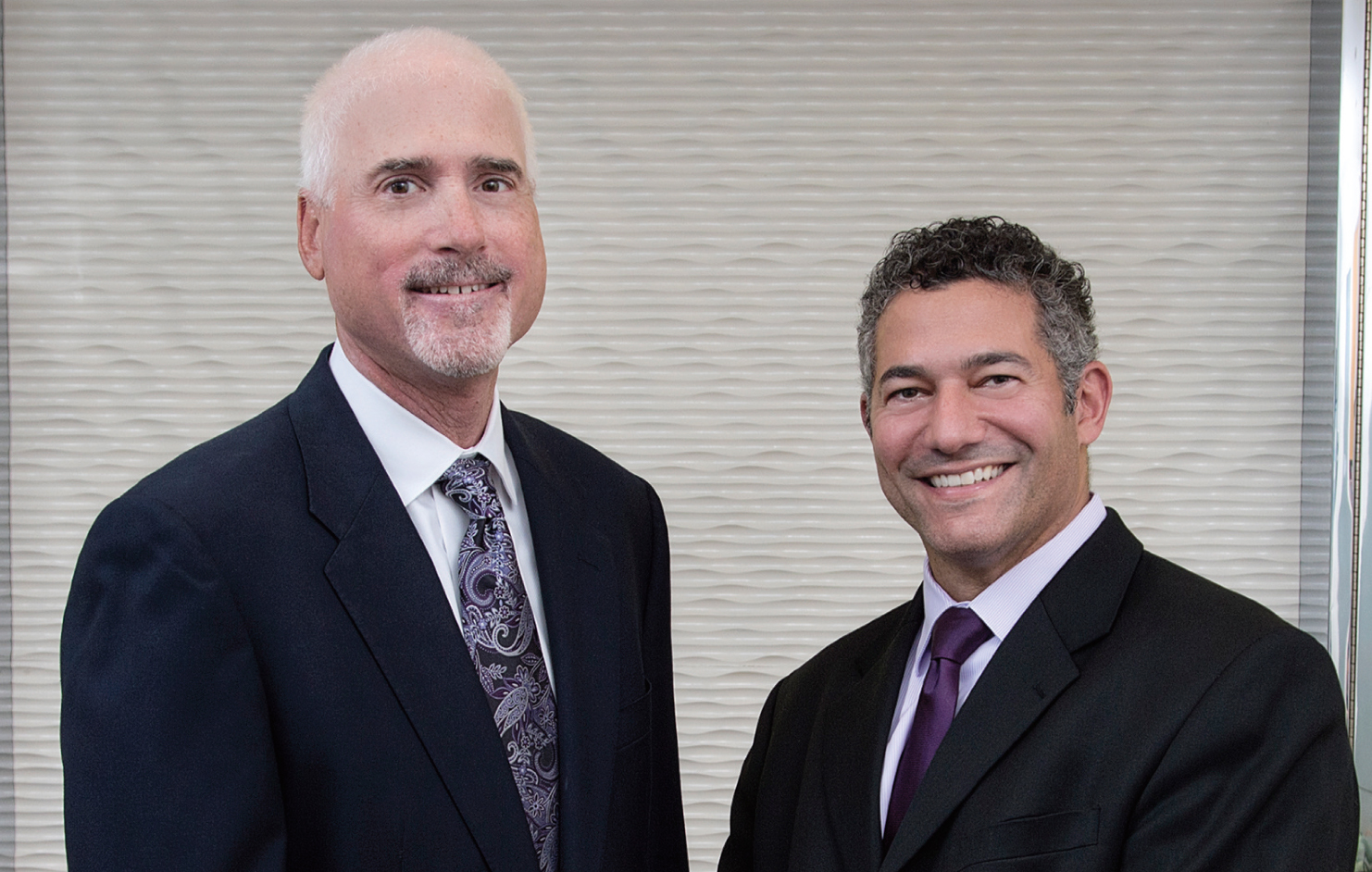 Drs. Ronald H. Schuster and Jeffrey E. Schreiber know how important it is to understand their patients' goals. "The decision to have plastic surgery is deeply personal," says Dr. Schuster. Renowned for achieving natural-looking results, these surgeons are consistently in high demand.
In practice for 28 years, Dr. Schuster, Chief of the Division of Plastic Surgery at Northwest Hospital Center, is a highly sought-after authority on cosmetic surgery. He is known for providing his patients with the most predictable, safe results while emphasizing a balanced, natural look. "My goal is to improve appearance and self-image, boost confidence, and genuinely help my patients live life to the fullest," he says. He is widely known for his expertise and precision in performing difficult procedures such as rhinoplasties, facelifts, and gynecomastia correction.
Dr. Schreiber trained at The Johns Hopkins Hospital and serves as the Medical Director of Windsor Mill SurgiCenter. As a clinical instructor at Johns Hopkins, he has published numerous articles and has served as President of the Maryland Society of Plastic Surgeons. Dr. Schreiber specializes in hair restoration and is well known for his mommy makeovers. Dr. Schreiber establishes open and honest communication with his patients so they are able to articulate their expectations. Once those are established, Dr. Schreiber says, "I work hard to exceed them, and ultimately enhance each patient's self-image."
Board-certified plastic surgeons, Drs.Schuster and Schreiber have both been named Top Doctors in Baltimore magazine's annual peer survey for many years, and appear in the RealSelf.com 100 List. Their affiliations with distinguished organizations such as the American Society of Plastic Surgeons, the American Society for Aesthetic Plastic Surgery, and the American Society for Laser Medicine underscore their status at the forefront of cosmetic surgery.
Schuster & Schreiber offer extensive nonsurgical treatments including fillers, Botox/Dysport, and fat and sweat reduction. They also provide a full line of skin care services and products at their convenient Lutherville location.
Visit Website