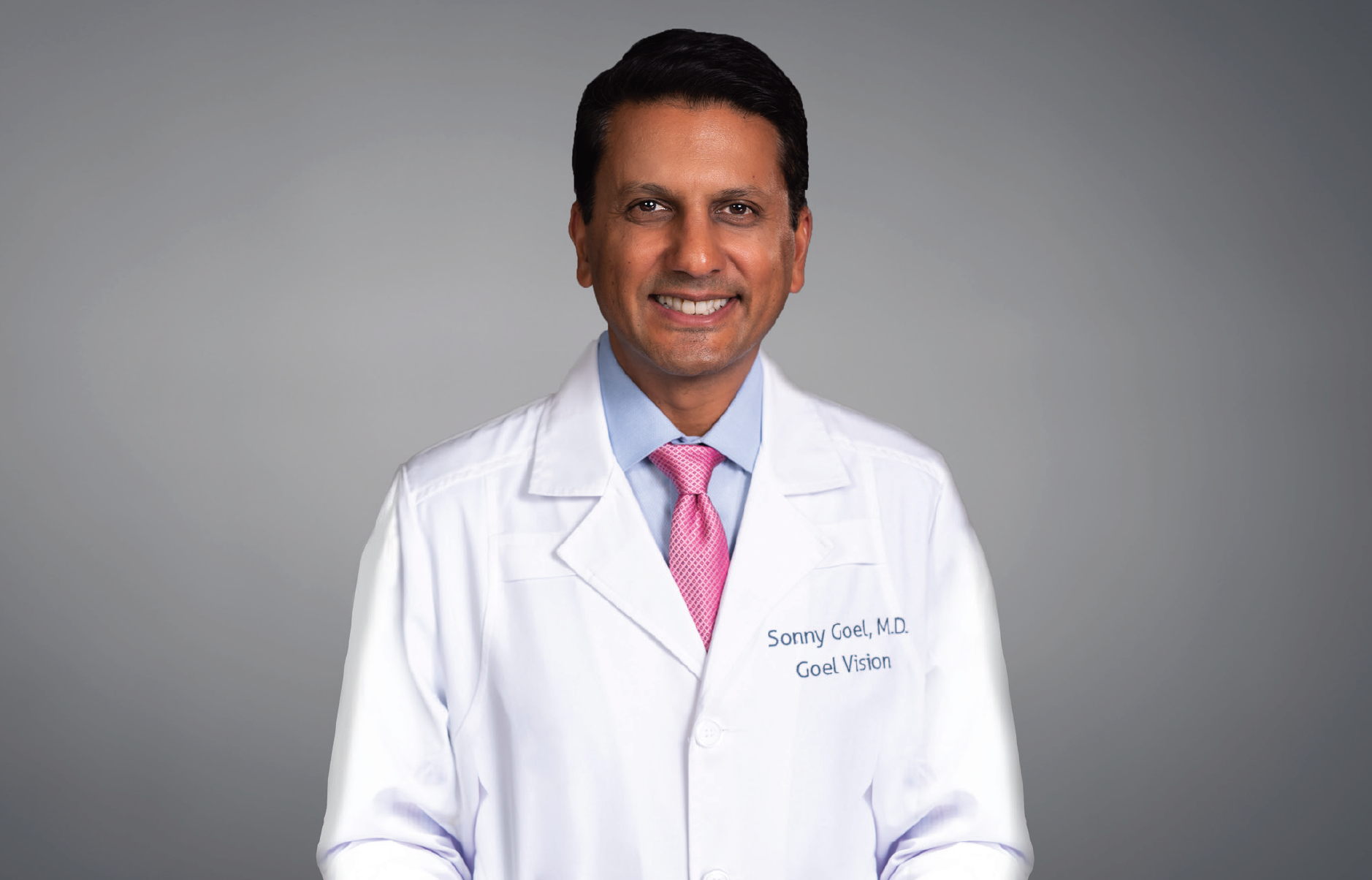 MULTIPLE LOCATIONS:
1104 Kenilworth Dr., Suite 200, Towson MD 21204
8850 Columbia 100 Pkwy., Suite 101, Columbia MD 21045
195 Thomas Johnson Dr., Frederick, MD 21702
Dr. Sonny Goel, M.D. believes he has a secret sauce that sets his practice apart from the competition: It's called "We care!"
After more than 95,000 procedures over 25 years, he started Goel Vision in 2019, specializing in advanced laser vision correction and advanced technology cataract surgery, and offering six different refractive procedures, because he understands that one size doesn't fit all.
He is laser-focused on delivering exceptional outcomes and thrives on changing the lives of patients by "transforming the way they see the world." He believes that patients should understand any procedure they undergo. Those considering laser vision-correction surgery, needing cataract treatment, or having other vision concerns will receive comprehensive evaluations and a clear explanation of their options.
His facility is the exclusive SMILE laser vision correction ZEISS Center of Excellence in the Greater Baltimore area, offering the latest advancement in laser vision correction.
A graduate of an accelerated six-year BA/MD program, Dr. Goel received his B.A. from Lehigh University and his M.D. from what is now Drexel University College of Medicine. He spent a year as a medicine intern at Medical College of Pennsylvania Hospital before completing his ophthalmology residency training at Greater Baltimore Medical Center.
Dr. Goel serves on the Board of Trustees for both the American Academy of Ophthalmology and the Maryland Society of Eye Physicians and Surgeons. He is a member of the International Society of Refractive Surgeons, the American Society of Cataract and Refractive Surgeons, and the Maryland State Medical Society, was accepted to the "Trusted Laser Surgeons Directory," has consistently been recognized as a Baltimore magazine Top Doctor, and was named one of the best laser eye surgeons in America by Southwest: The Magazine. He keeps up with rapid advances in ophthalmology and emerging technologies by participating in international conferences several times a year.
Visit Website