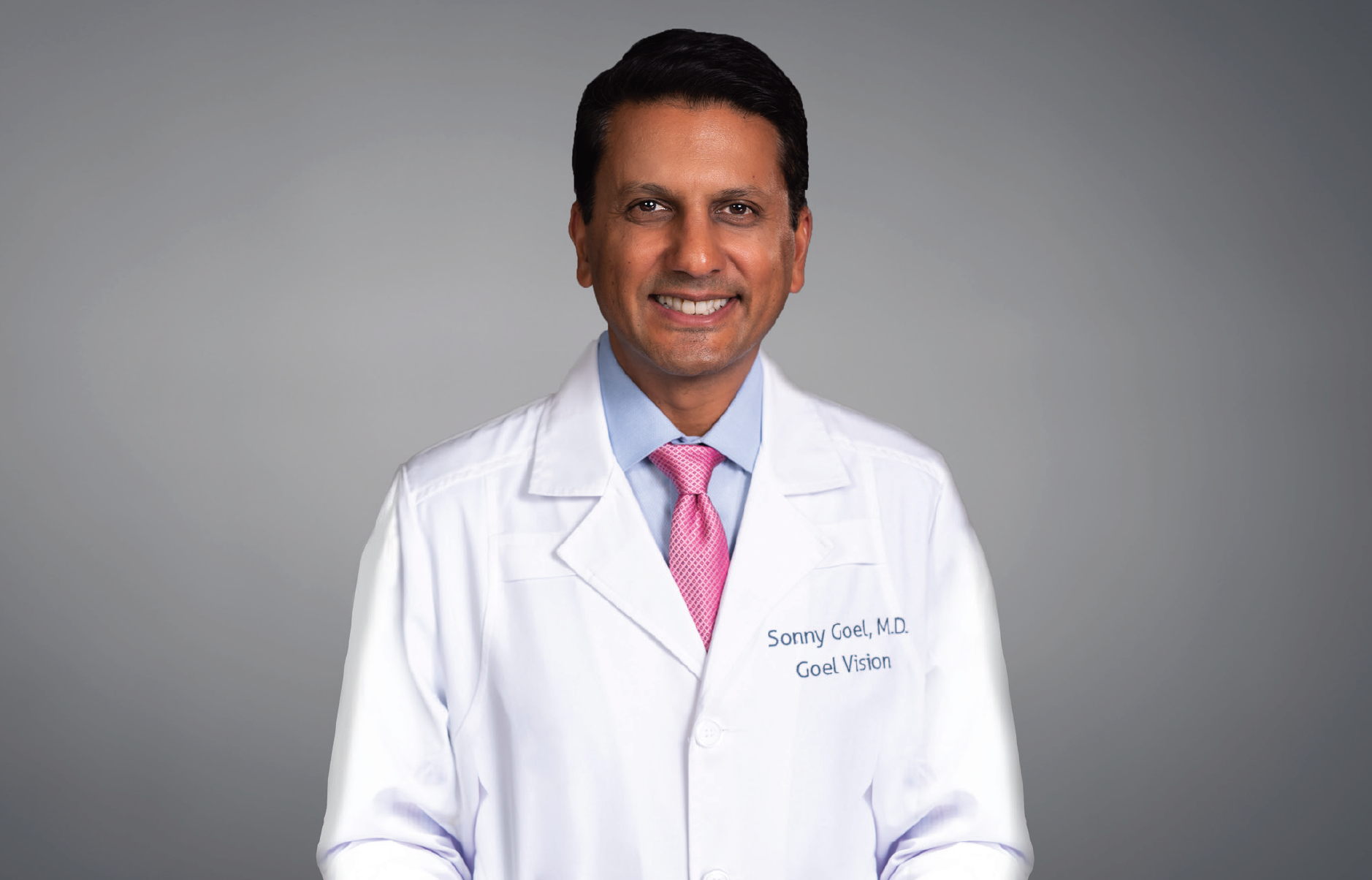 Dr. Sonny Goel, M.D. believes he has a secret sauce that sets his practice apart from the competition: It's called "We care!"
After 25 years of performing thousands of Lasik procedures, Dr. Goel started his own practice, specializing in advanced Lasik and cataract surgical care. He delivers outcomes by ensuring an outstanding customer experience, changing the lives of patients by transforming the way they see the world. He believes that patients should fully understand any procedure they undergo, and takes the time to explain options. Patients considering LASIK surgery, needing treatment for cataracts, or having other concerns will receive comprehensive evaluations and a clear explanation of their options.
A graduate of an accelerated six-year BA-MD program, Dr. Goel received his BA from Lehigh University and his medical degree from what is now Drexel University College of Medicine, then spent a year as an intern at Medical College of Pennsylvania Hospital before completing his ophthalmology residency training at Greater Baltimore Medical Center.
Dr. Goel is a member of the American Academy of Ophthalmology, the Maryland Society of Eye Physicians and Surgeons, the International Society of Refractive Surgeons, the American Society of Cataract and Refractive Surgeons, and MedChi, The Maryland State Medical Society. He was accepted to the "Trusted Lasik Surgeons Directory," has consistently been a Baltimore magazine Top Doctor, and was named one of the best Lasik surgeons in America by Southwest's magazine.
Dr. Goel keeps up with the rapidly changing field of ophthalmology and emerging technologies in Lasik and cataract surgery by attending international conferences several times a year.
Visit Website