Michael Wallace
910 Frederick Rd, Catonsville, MD 21228
410-644-1880
---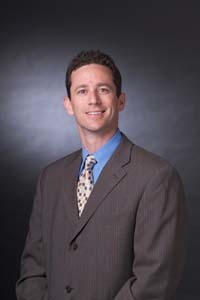 Michael Wallace, MD is a board-certified, fellowship-trained orthopedic surgeon specializing in sports medicine. His areas of clinical interest include:
Sports medicine
Arthroscopic surgery - knee and shoulder
Joint replacement - hip and knee, full and partial
Tendon surgery
General orthopedic care
Dr. Wallace earned his medical degree from the Keck School of Medicine, University of Southern California in Los Angeles. He completed his orthopedic surgery residency at Albany Medical Center in Albany, New York. He performed a sports medicine fellowship at Union Memorial Hospital in Baltimore, Maryland.
During his fellowship, Dr. Wallace was involved with team coverage for the Baltimore Ravens and Baltimore Blast. In addition to his medical degree, Dr. Wallace holds a master's degree in biomedical engineering from the Rensselaer Polytechnic Institute in Troy, New York.
While pursuing his medical degree, Dr. Wallace was the recipient of several honors and distinctions including the Medical Scholars Program in Microanatomy; Pi Tau Sigma Medical Engineering Honor Society; Outstanding Scholar Award, Phi Gamma Delta; Dean's List; Phi Eta Sigma Honor Society; and the University of Maryland Honors Program.
He is a member of the New York State Society of Orthopedic Surgeons, Arthroscopy Association of North America, and American Orthopedic Society of Sports Medicine. Dr. Wallace's research is published in peer-reviewed medical journals.

Now, Orthopaedic Associates of Central Maryland is part of The Centers for Advanced Orthopaedics – the largest integrated group of orthopaedic surgeons in the region – provides our patients with the highest standard in healthcare. Visit www.cfaortho.com for more information.
Catonsville: 910 Frederick Road, Catonsville MD 21228 | 410.644.1880
Columbia: 10170 Charter Drive, Suite 300, Columbia MD 21044 | 410.644.1880
Eldersburg: 5961 Exchange Drive, Eldersburg MD 21784 | 410.644.1800