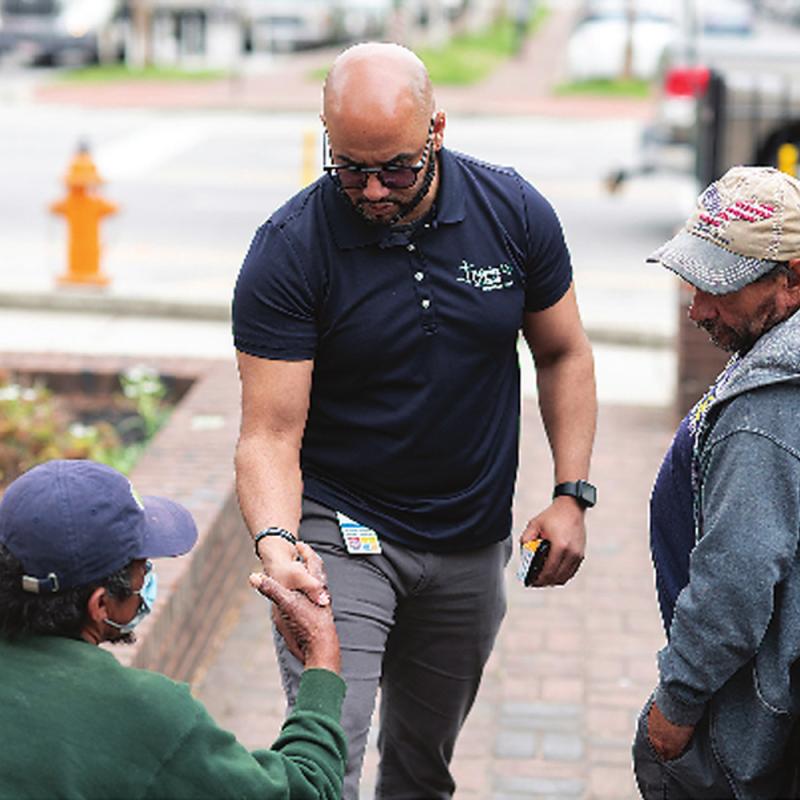 Helping Up Mission
1216 E. Baltimore Street,
Baltimore, MD 21202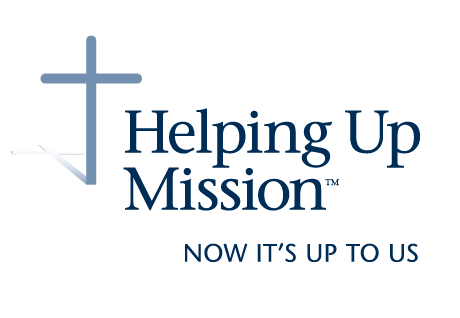 "Being there" is nothing new for Helping Up Mission. It's been serving people struggling with homelessness, poverty, and addiction in Baltimore since 1885. And it's constantly looking for new ways to be there for those in need.
Spurred by the COVID-19 pandemic, Helping Up Mission launched a public awareness campaign to reach people struggling with addiction and homelessness. Now, with inflation and other economic challenges, overdose deaths from addiction continue to increase. Helping Up Mission realized it could no longer wait for people to arrive at its doors. It had to go to them.
"When people are sick and tired of being sick and tired and they are ready for some help, we want to be there to catch them and to help them take that next step," shares Daniel Stoltzfus, chief operating officer at Helping Up Mission.
That's why Helping Up Mission recently launched a new Street Outreach Progam, a partnership with the Mission, YWAM Baltimore, Love Baltimore and Metro Relief, that aims to overcome the largest barrier to using support services: a lack of knowledge about what help is available.
Through the program, a transit van and converted school bus travel into communities, targeting at-risk locations with snacks, bottled water, hygiene kits, and clothing. Then, Helping Up Mission staff with hand-held tablets connect those in need with longer-term services like job training, recovery programs, and housing resources.
Learn more and donate at HelpingUpMission.org/FixThis.
If you or someone you know needs help, call our 24-hour hotline: 410.929.6999.
1 in 9 people are fighting addiction in Greater Baltimore.

Alcohol and drug use are often the primary challenges that lead to homelessness.

Nearly 1,600 people experience homelessness in Baltimore on any given night in 2022.

The largest barrier to using support services is not knowing what help is available.

The Street Outreach Program takes life-saving services into at-risk communities, meeting needs where they are greatest.