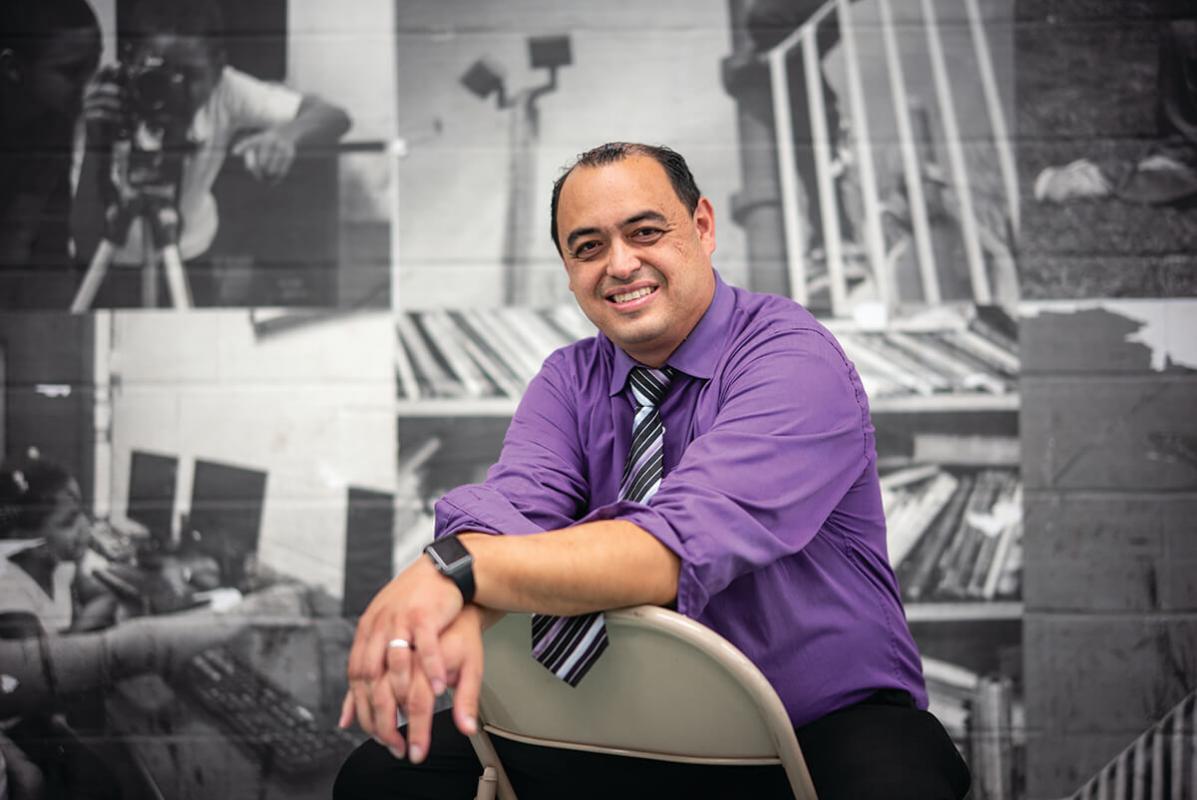 Liberty Elementary School
Joe Manko
Principal Joe Manko may have been recognized in Education Week as one of the "Nine People Who Will Shape Education in The Next Ten Years," but during his tenure at Liberty Elementary School, he was just as likely to be found mopping the floor, shoveling the snow, or doing cafeteria duty.
"He's a true servant leader," says one of his staff members. "There is not a single job in the school that Mr. Manko wouldn't do. He wanted nothing but the best for his students, treated them like his own, and modeled what he expects from all members of the community in a loving, kind, and helpful way."
Though Manko stepped aside from Liberty this past school year to accept a role at the Abell Foundation, his legacy at Liberty is indelible. Manko was able to lead his small school in northwest Baltimore into one of the highest performing city schools in terms of both student achievement and parent and community engagement.
In pre-COVID times, each morning started with two minutes of schoolwide deep breathing to help kids better manage the challenges of their day. Determined for his students to experience the world, Manko worked tirelessly to make Liberty the site of the largest field-trip program in the city. Leveraging technology to enhance instruction was another priority, which led to Liberty becoming the first and only school in the city to support a 1:1 iPad program. Manko invested in Oculus Go Units to launch a virtual reality field-trip program, empowering students to "travel" to Anne Frank's house, the deepest part of the ocean, and even to the moon. He also introduced the "Idea Lab," a makerspace that gives kids access to coding, 3D printing, drones, and more.
"Whether it's recapturing the abandoned recreation center next door or instituting a food pantry that gives out thousands of pounds of food each week, I'm really proud of how we pushed the limits in the community school space," Manko says. "There's such a strong sense of community and support that's unique to Liberty."
Meet the other winners here.