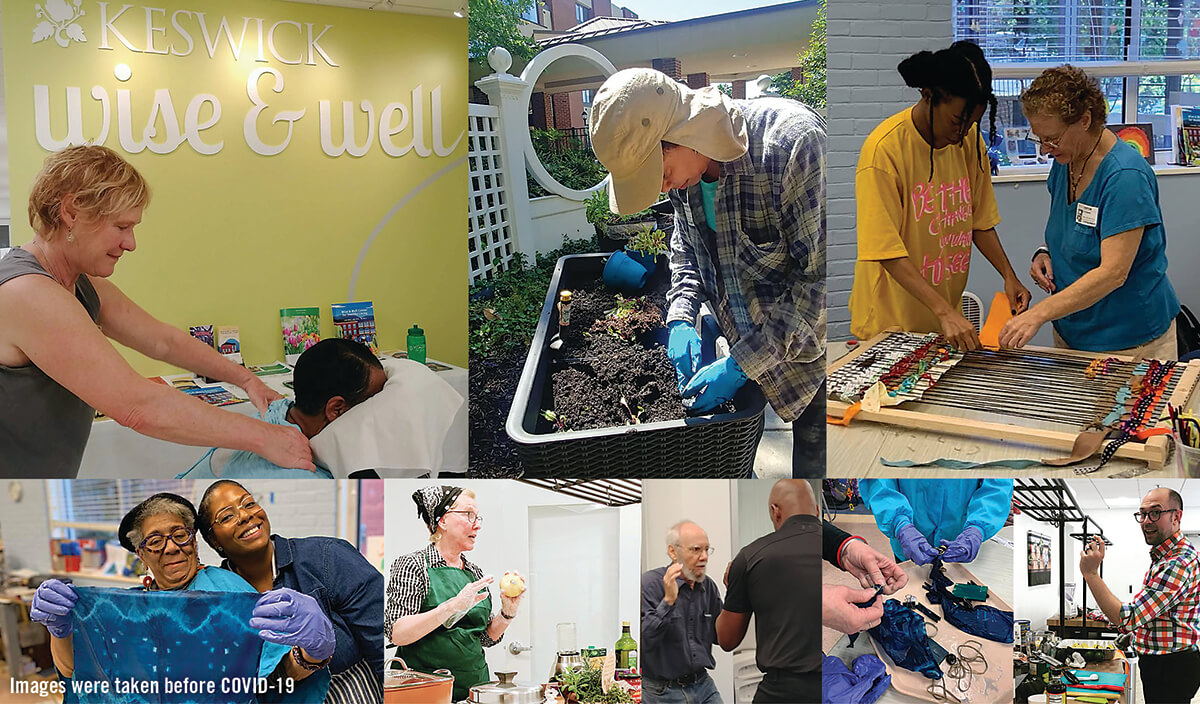 Keswick Community Health
700 W. 40th St., Baltimore, MD 21211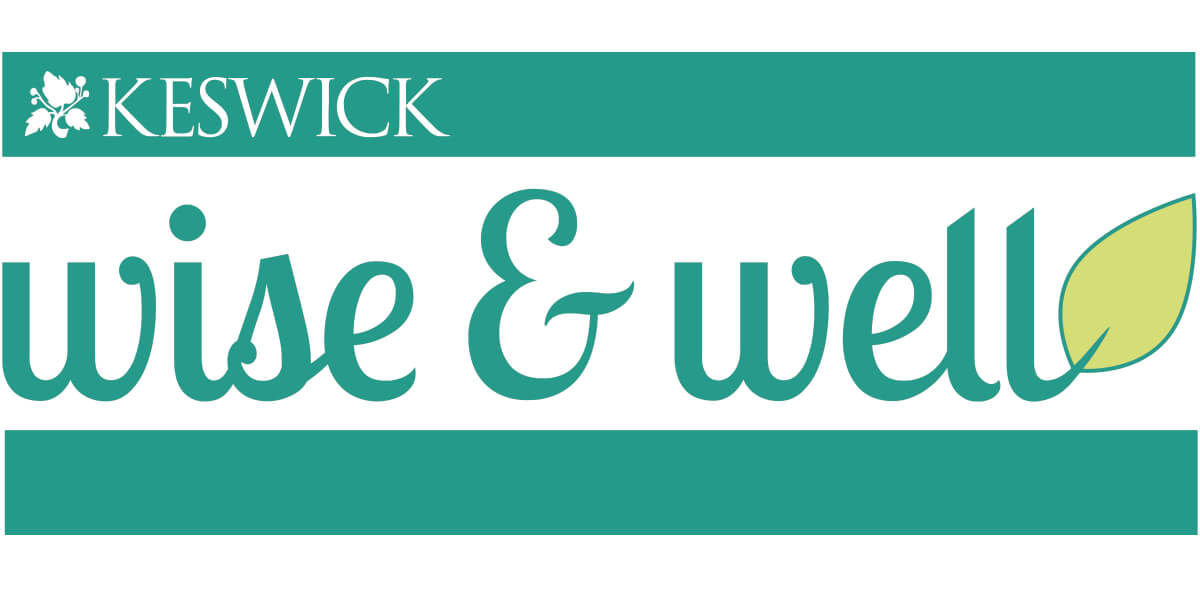 For over 138 years of dedicated expertise, Keswick continues to meet the health and wellness needs of older adults in the community.
With the motto of "Live Well. Age Well. Be Well," the mission of Keswick Community Health is to enhance the health and quality of life of older adults through community-based resources and services.
Keswick, once only known as a nursing home, now offers community-health services on campus and in the community. The Wise & Well Center for Healthy Living, the hub for Keswick Community Health activities, is a dedicated space for older people to pursue their health and well-being goals. If we can help people age in a healthier way, they're more likely to be able to stay in their communities doing the things they love.
The Wise & Well Center was intentionally designed to be full of energy, light, and inspiration. The center facilitates physical health, mindfulness, and targeted discussions, such as falls and diabetes prevention, as well as access to information and resources that promote the health and wellness of older people.
There are events and seminars that address all dimensions of health, such as financial-wellness seminars, living with chronic illnesses, self-defense, and "pharmacy talk," as well as movement programs such as tai chi and yoga.
At Keswick, your gifts support aging initiatives, programs, and activities that support a person's ability to age gracefully and engage in healthy behaviors, as well as public-health partnerships, preventative and self-management health programming, and supportive technology. Gifts are tax-deductible to the extent of applicable tax laws. If you have any questions, please contact Maria Darby, [email protected]
Get involved: There are flexible volunteer opportunities based on your schedule. Come play music or games; sew, quilt, and knit; tend our garden; get creative with art; assist in the gift store; and so much more! To volunteer, please call Rosalyn, 410-662-4380 or go to [email protected] The link for donations is ChooseKeswick.org/give/.