Marian House
949 Gorsuch Ave., Baltimore, MD 21218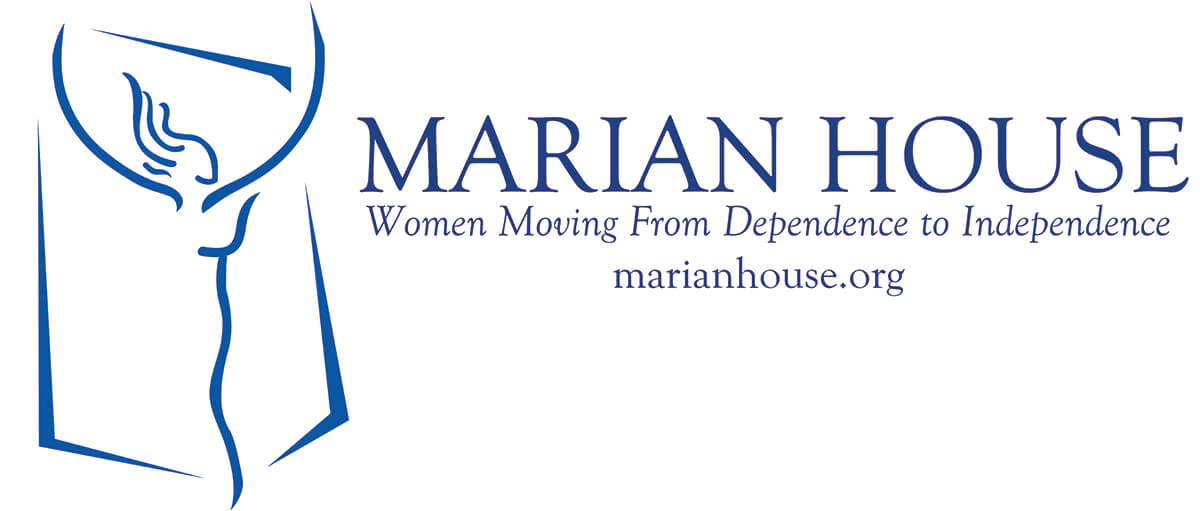 Thirty-nine year old Marian House is a transitional and permanent housing and support services program for women and their children experiencing homelessness.
A holistic, healing community for women and their children who are in need of housing and support services, Marian House provides a safe, sober, and loving environment that challenges women to respect and love themselves, confront emotional and socio-economic issues, and transition to stable and independent lives.
With a motto of "Women Moving From Dependence to Independence," Marian House was founded in 1982 by the Sisters of Mercy and the School Sisters of Notre Dame. Employment and independent housing is the goal for all the women. We offer a program of integrated care at our headquarters on Gorsuch Avenue, as well as an Intensive Outpatient Program for women in recovery.
Our key events include an annual 5K Race to Embrace Independence, annual Ravens Season Tickets Raffle, BLINGO!, and, in 2022, a 40th Anniversary Event at R. House Garage in Remington.
We welcome cash donations and in-kind donations, as well as opportunities for those who want to adopt a woman/family, provide welcome baskets, purchase wish-list items, or join a committee. To help our cause, go to marianhouse.org/how-you-can-help/donate.