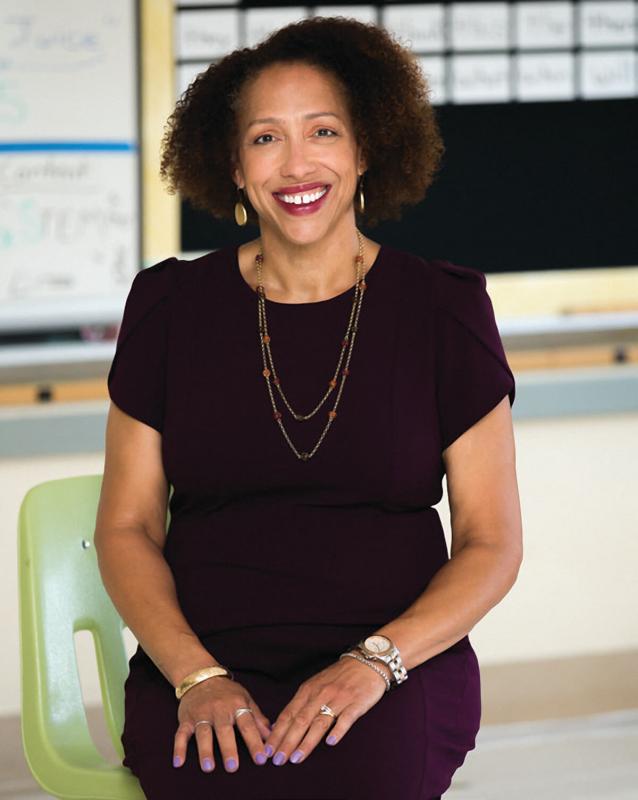 Tina Hike-Hubbard (Baltimore '94): Engaging 80,000 Families
Chief of Communication, Engagement and Enrollment, Baltimore City Public Schools
On Tina Hike-Hubbard's first day of teaching in the fall of 1994, a colleague and newly minted Teach For America (TFA) alum, John Davis (Baltimore '92), was wait- ing inside her new classroom, armed with juice, a donut, and an affirmation: "You've got this." Twenty-six years later, now as the Chief of Communications, Engagement, and Enrollment for Baltimore City Public Schools, Hike-Hubbard is an evangelist for family engagement. Her mission: to ensure that kids and parents have a seat at the table, while lifting the veil between the school district and its primary customers—parents and students.
When the pandemic hit, the way the school district communicated with and engaged those customers needed to change, almost overnight. The families of the district's 80,000 students were in crisis, having lost access to critical daily meals and lacking computers and Internet access for virtual school. Hike-Hubbard's team didn't skip a beat: They raced to acquire and deliver 55,000 laptops to families and negotiated with Comcast and T-Mobile to expand broadband and hotspot service to approximately 40,000 students. The communications team changed its outreach approach, sending one-question text-message surveys.
The strategy yielded 68,000 responses where old methods gleaned a tiny fraction of that number. They nearly tripled the number of community schools—and on-site community schools coordinators—using those staff to help narrow the digital divide, track down students, and help hand out meals.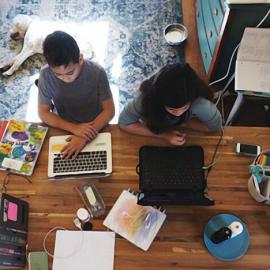 And while she admits that the work never feels done, Hike-Hubbard is heartened by the commitment of families, her team, and the colleagues who, decades later, still share her steadfast drive. When she needed a COVID-19 technology response, she partnered with the man whose classroom she'd inherited back in 1994: fellow TFA alum Roger Schulman (Baltimore '92) at The Fund for Educational Excellence. And that fellow TFA alum who helped her survive that first day of teaching? He's once again working down the hall, now as the Chief of Schools.
All together, Davis and Hike-Hubbard are among four TFA alumni chiefs in City Schools CEO Dr. Sonja Santelises' cabinet. They are joined by Chief Human Capital Officer Jeremy Grant-Skinner (Baltimore '01) and Chief Academic Officer Joan Dabrowski (Houston '91).
"I think about our evolution every day," she says, recalling that first encounter with John Davis. Luckily for City Schools, Mr. Davis was right: She's got this.