Staffers Share Their Favorite Local Sandwiches
In honor of our October cover story (on newsstands September 23) we share the stacked sammies we can't live without.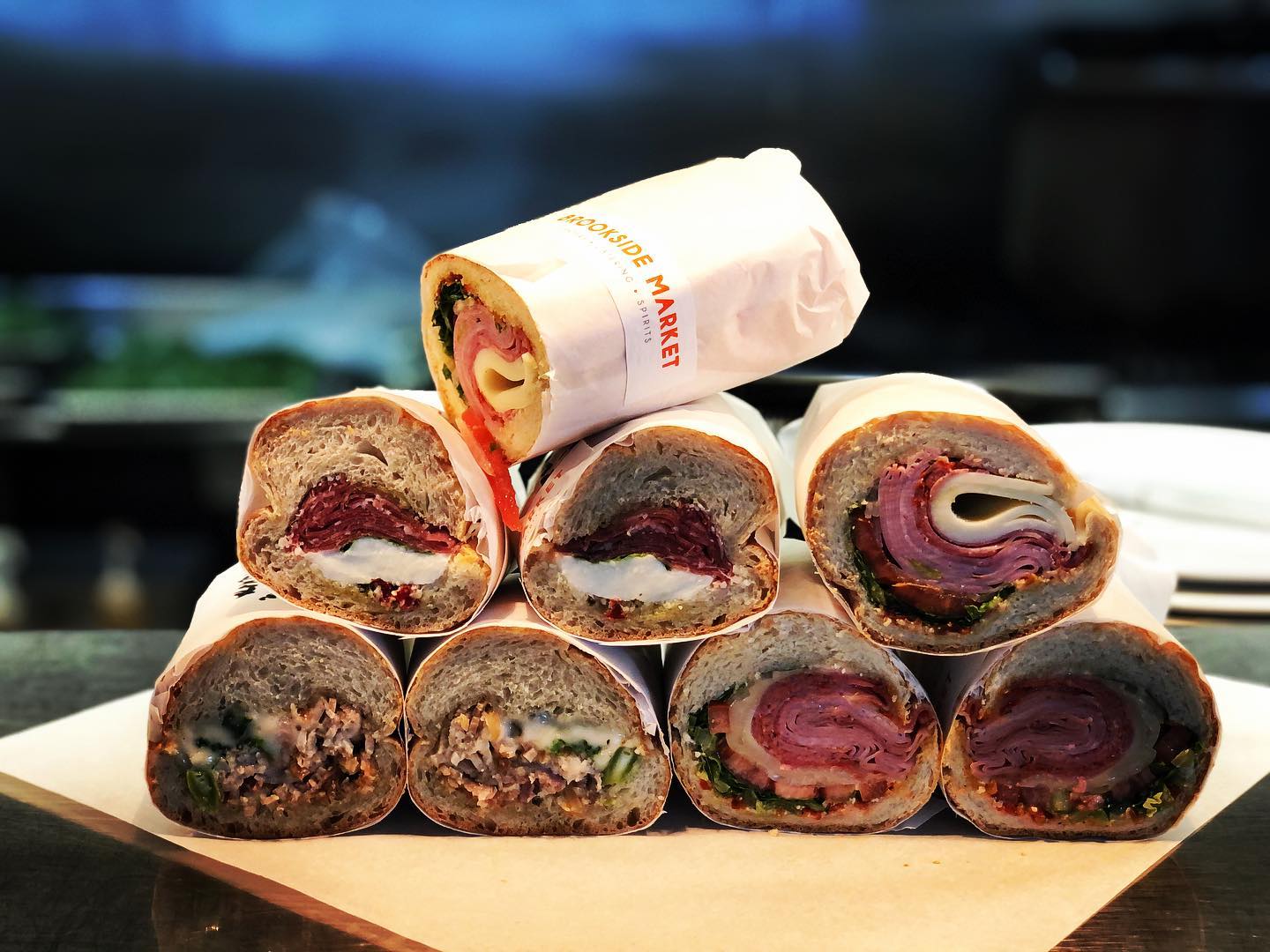 Before you devour food and dining editor Jane Marion's ode to the best things on bread in our October issue (on newsstands September 23) browse this list of staffers' favorite sammies from restaurants in the area. Whether you're partial to an overloaded Italian sub, meatless Reuben, or something else entirely, this list is sure to make you hungry.
Ron Cassie, Senior Editor
The eggplant Parm at Isabella's in Little Italy. Breaded eggplant, marinara, fontina cheese. Slightly messy perfection.
Vicki Dodson, Advertising Design Director
One World Cafe's tempeh Reuben. Perfection
Jodi Hammerschlag, Senior Account Executive
Lenny's tuna salad on rye with lettuce and tomato is the best. They add a little sugar and it is delicious.
Hunter Hine, Editorial Intern
A Reuben from Brookside Market. Its design is immaculate and infallible.
Lauren LaRocca, Contributing Writer
Living my best gluten-free life here, so going out for a sandwich usually equates to going out for tacos—in which case, my choice will always and forever be Amano Taco at R House.
Marty LeGrand, Contributing Writer
Hot pastrami on rye from Attman's with a big ol' pickle.
Suzanne Loudermilk, Senior Contributing Writer
A triple-decker turkey club is my go-to, and, surprisingly, G&A Restaurant, known for its Coney dogs, has one of the best sandwiches in town.
Amy Scattergood, Research Editor
The soft-shell crab sandwich at Sal & Sons Seafood in Broadway Market in Fells. This was both the first sandwich and first soft-shell crab I ate when I moved to Baltimore, and it was a five-minute-long epiphany.
Tyrone Syranno Wilkens, Contributing Photographer
As of right now, the Double Smoked Meats sandwich that has pulled pork and brisket on a jalapeño-cheddar bun with slaw and that corn pudding is chef's kiss from Roots 657 in Leesburg, Virginia.
Jon Timian, Production Manager
The Real Italian Sub from DiPasquale's. Best Italian cold cut I have ever had.
Michael Tranquillo, Senior Graphic Designer
The Sonny from Isabella's in Little Italy. With the prosciutto.
Justin Tsucalas, Contributing Photographer
Cornucopia at The Wine Merchant. I have been eating it for 25 years and the only thing that has changed is the price.
Max Weiss, Editor-in-Chief
The falafel sandwich at the Farm to Face stand at the JFX Farmers' Market. The combination of falafel, seasonal produce, zippy Sriracha, and creamy hummus gets, well, immediately shoved into my face.
Amanda White-Iseli, Creative Director
The Sacred Sub at Liquid Earth, followed by one of their famous vegan fudge brownies.