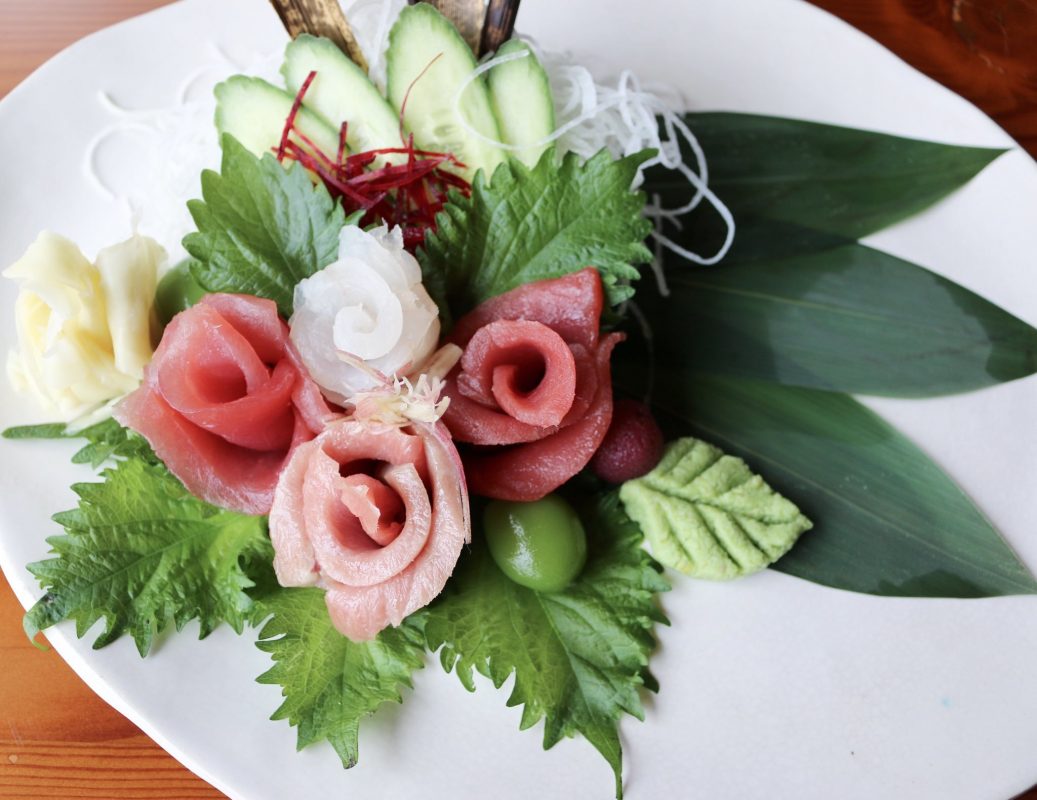 Courtesy of Azumi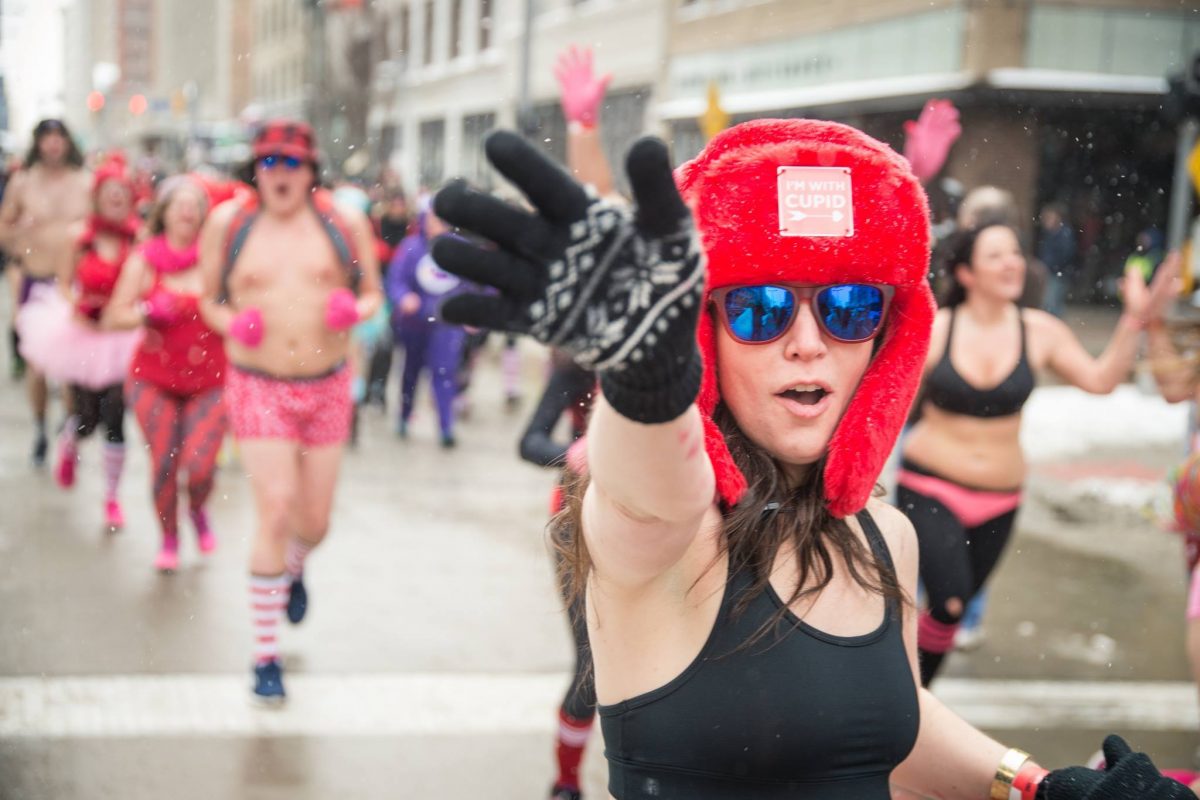 DIY DATES
2/11: Paper Circuits & Pop-Up Cards
Maryland Science Center, 601 Light St. 10:30 a.m.-12:30 p.m. $15. 410-545-2999. Spend the day crafting your own holiday cards that light up and buzz with LEDs and other electronics.
2/12: Valentine's Day Open Studio
Local Color Flowers, 3100 Brentwood Ave., 10 a.m.-12 p.m. $30-75, 410-262-1494 Customize a bouquet for your valentine using an array of anemones, paper whites, carnations, tulips, and tropical foliage. While the studio time is self-directed, expert florists will be standing by to answer any questions.
2/12: Mayan Chocolate Making
Cromwell Valley Park, 2002 Cromwell Bridge Road, Parkville. 1-3 p.m. $10-12. 410-887-2503. Turn cacao beans into chocolate in this ancient Mayan ritual.
2/13: Valentine's Day Crafts
Enoch Pratt Free Library, locations & times vary. Free. Make homemade Valentine's gifts for your loved ones with arts, crafts, make-your-own cards, candy boxes, mini piñatas, and more.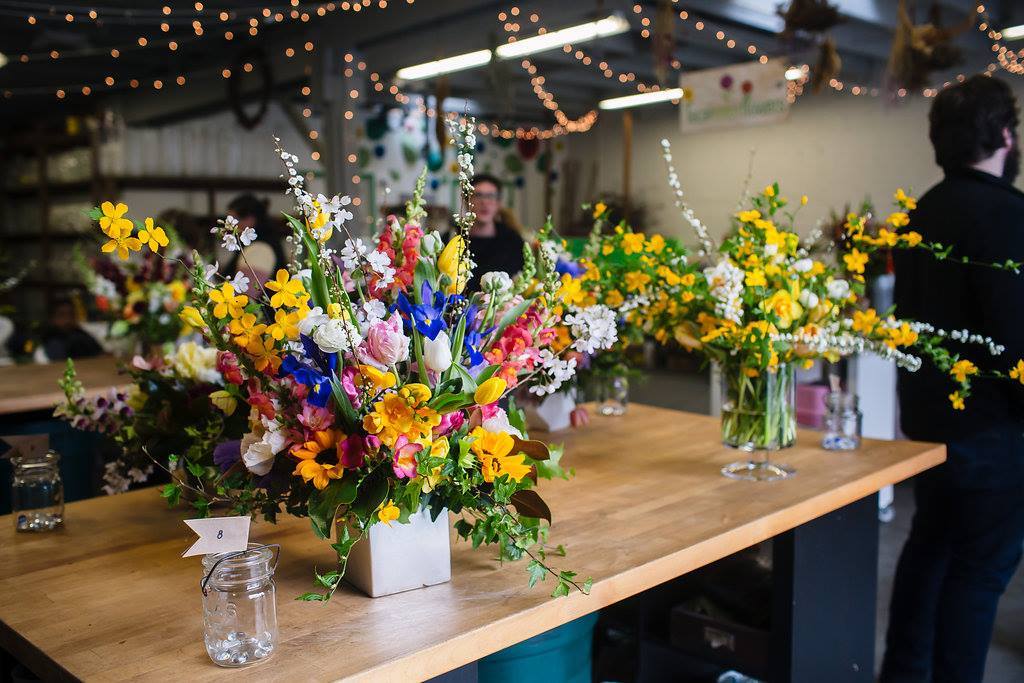 MOOD MUSIC
2/11: Tassels & Champagne
Creative Alliance, 3134 Eastern Ave. 7 & 10 p.m. $22-25. 410-276-1651. Gilded Lily Burlesque pays tribute to the Great American Songbook with sizzling, seductive odes to classic tunes.
2/12: Chamber Music By Candlelight
Second Presbyterian Church, 4200 St. Paul St. 7:30 p.m. Free. Cuddle up with your loved ones as members of the BSO perform their favorite works by candlelight.
2/14: The Wontons Valentine's Day Show
Hotel RL Baltimore Inner Harbor by Red Lion, 207 E. Redwood St., 8 p.m., Free, 410-685-2381. Head to this hotel showcase to hear a special set list of tunes about relationships from local singer-songwriter duo The Wontons.
2/14: Intimate Concert and Champagne Dinner with Michele Bowman
Terra Cafe, 101 E. 25th St. 6:30 p.m., $60, 410-777-5277. Snuggle up with your significant other to hear the sounds of classically trained vocalist Michele Bowman, who will perform a selection of songs centered around love. The intimate cafe will be offering a special four-course menu with complimentary champagne pairings for the occasion.
2/14: Rhythm and Romance
The Cabaret at Germano's Piattini, 300 S. High St. 6 p.m., $20, 410-752-4515. In the heart of Little Italy, tap your feet to a program of classic love songs by cabaret singer Steve Ross. The restaurant will also be offering a five-course prix-fixe dinner for the occasion, including dishes such as beet ravioli, veal marsala, grilled chicken with artichoke hearts, and classic tiramisu.

2/23: Dita Von Teese
The Fillmore, 8656 Cole Spring Road, Silver Spring. 7:30 p.m. $35-75. 301-960-9999. The famous burlesque dancer and model presents multiple acts including one rendition from her sets at the legendary French cabaret house, Crazy Horse Paris.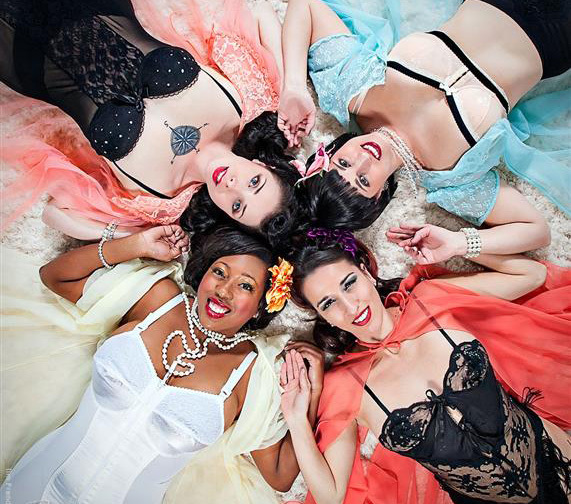 y ROMANTIC RESTAURANTS

2/10-2/14: Parts & Labor and Woodberry Kitchen
These local sister spots are offering their full farm-to-table menus paired with additional surprises for diners. Call ahead to pre-purchase goodies including fresh-cut flowers in hand-painted vases, letterpressed cards, Linzer Heart cookies or a box of chocolates for the table, and a selection of cava, prosecco, and specialty cocktails. 2600 N. Howard St., 443-873-8887 and 2010 Clipper Park Road, 410-464-4000
2/11-2/14: La Cuchara
Set in a revamped industrial space in Woodberry, this Basque-inspired hangout boasts hanging lights and an 80-seat bar surrounding an open kitchen and a wood-fire grill. Nothing says love like plates meant for sharing, and chef Ben Lefenfeld's V-Day menu offers plenty of tapas and pinxtos options like smoked salmon brioche, root vegetable gratin, and tuna crudo with saffron emulsion. Heavier entrees—including lamb shoulder, charred lemon cod, and duck leg confit—are also included in the prix-fixe options. 3600 Clipper Mill Road, $79-109, 443-708-3838
2/13-2/14: Great Sage
The vegan Valentine's Day menu at this Howard County favorite includes creations like caramelized mushrooms with cauliflower puree, blood-orange arugula salad, parsnip soup topped with roasted artichokes, and beet tartar marinated in soy, ginger, and citrus.5809 Clarksville Square Drive, Clarksville, $60, 443-535-9400
2/14: Azumi
Grab a seat in the dimly lit dining room to sample dishes by Tokyo-born chef Eiji Takase at this Japanese restaurant in Harbor East, which will feature eats such as miso-glazed eggplant, grilled octopus with sautéed vegetables, roasted chicken with an apple-tare reduction, and classic teriyaki salmon. An array of sushi rolls is also included on the chef's menu. 725 Aliceanna St., 443-220-0477
2/14: B&O American Brasserie
This popular date-night spot inside downtown's Hotel Monaco is known for its fancy furniture, pretty plating, and forward-thinking cocktail program. This year, the romantic restaurant will feature a three-course prix-fixe showcasing seaweed salad, Wagyu carpaccio, rice-crusted tuna, mushroom and squash risotto, and passionfruit semifreddo with banana-mint compote. 2 N. Charles St. $70, 443-692-6172
2/14: The Corner Pantry
Husband-and-wife owners Neill and Emily Howell opened this Mt. Washington spot on Valentine's Day three years ago. In celebration of both the holiday and the anniversary, Neill has crafted a six-course menu that pays homage to tasting elements such as smoke, earth, land, and sea. The BYOB meal will highlight dishes including local oysters with ginger mignonette, beetroot tagliatelle, rockfish curry, and hazelnut ice cream with candied bacon bits. 6080 Falls Road, $96, 667-308-2331

2/14: The Elephant
Complete with dangling crystal, intricate teak wood work, and golden chandeliers, this recently reopened special occasion spot in Mt. Vernon is bursting with charm. Enjoy a special four-course prix-fixe menu including plates like tuna carpaccio with wasabi aioli, lobster ravioli, cedar plank cod, and cinnamon-sugar beignets. 924 N. Charles St., $85, 443-447-7878
2/14: The French Kitchen
This swanky spot inside downtown's Lord Baltimore Hotel will offer a three-course prix-fixe beginning with an amuse-bouche of oysters and caviar. Indulge in dishes such as crab and brie fondue, beef short ribs, pan-seared chicken breast with shrimp and wild mushrooms, and white chocolate mousse with kirsch-soaked cherries. 20 W. Baltimore St., $75, 410-539-8400,
2/14: Gunther & Co.
At this modern neighborhood spot in Brewers Hill, chef Jerry Trice has created a four-course tasting menu that can be customized to include wine pairings and an oyster or shellfish course. Enjoy worldly fare such as jumbo prawns in a passion-fruit sauce, Thai barbecue-glazed quail, wood oven-roasted rockfish, wild mushroom risotto, and bourbon bread pudding with apricot ice cream. 3650 Toone St. $75, 443-869-6874
2/14: Joe Squared
While Joe Squared is known as an ideal pizza-and-beer destination, for Valentine's Day the Station North standby is going all out with a fancy seven-course prix-fixe menu. Featured dishes will include everything from foie gras and arancini to cherry borscht and confit duck leg with Oaxacan mole sauce. Additional beer and wine pairings will also be available. 33 W. North Ave., $60-90, 410-545-0444
2/14: Wine Dinner at Old Westminster Winery
Set on a bucolic patch of land in Carroll County, this winery is an ideal setting for a memorable meal. Snag a candlelit table in the tasting room to indulge in a five-course dinner from chef Brooke Hagerty with curated wine pairings by Old Westminster winemaker Lisa Hinton. Don't-miss dishes include roasted pear and arugula salad, wasabi tuna tartar, braised short ribs, and a nut-crusted chocolate torte. 1550 Old Westminster Road, Westminster, $130, 410-881-4656
2/14: Pairings Bistro
This Bel Air destination exudes ambience with a modern dining room and its own wine shop onsite. Do as the name suggests and order a bottle of vino to pair with the special Valentine's Day menu, which boasts dishes such as yellowfin tuna crudo, bone-in short ribs, a rack of lamb with honey-glazed Brussels sprouts, and flourless chocolate cake for dessert. 2105 Laurel Bush Road, Bel Air, $89, 410-569-5006
2/14: Petit Louis
Take a trip to Paris by way of Roland Park at this elegant bistro that is equipped with warm fireplaces, nattily dressed waiters, and a top-notch wine program. The restaurant's four-course prix-fixe includes options like oyster beignets, Parisian gnocchi, grilled ribeye, roasted chicken, chocolate-dipped strawberries, and a raspberry tart with coulis and candied pistachios. 4800 Roland Ave., $79-119, 410-366-9393
2/14: Wit & Wisdom
Two fireplaces, twinkling chandeliers, and plenty of cozy lounge seating contribute to the romantic vibe that permeates throughout this trendy tavern inside the Four Seasons Baltimore. Chef Zack Mills will highlight a prix-fixe menu with dishes like Maine lobster bisque, roasted cauliflower steak, black truffle macaroni and cheese, and the restaurant's signature chocolate bar served with coconut-lime ice cream. 200 International Drive, $95-154, 410-576-5800