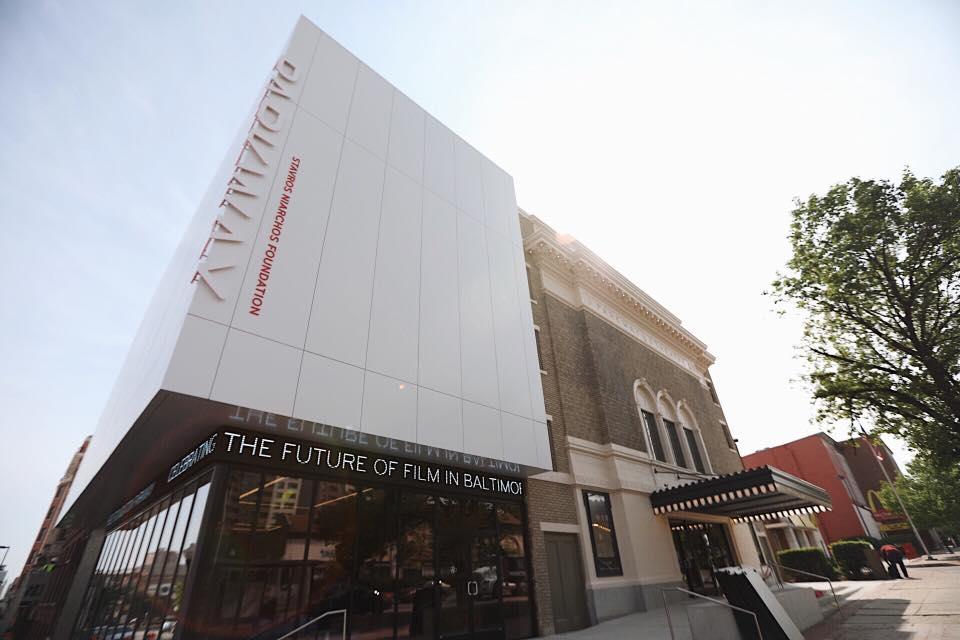 SNF Parkway Theatre/ Maryland Film Fest
When the Maryland Film Festival (MdFF) postponed its annual May fest, it just seemed like another COVID-19 bummer to be thrown on the pile with other canceled events including Artscape, AFRAM, and the Inner Harbor fireworks.
But rejoice, Baltimore cinephiles! In the true spirit of "the show must go on," the MdFF is back—and while not quite bigger than ever, certainly more accessible.
From June 12-21, the Parkway Theatre will host the first-ever Virtual MdFF. The 17 feature films and 15 short film packages can be accessed directly through the festival's site. And just like a regular festival, you can buy individual tickets or an all-access pass to attend all of the films and events.
"We're so excited about this," says MdFF executive director Sandra Gibson. "And the filmmakers are excited, too."
Gibson says she and the MdFF team will do everything in their power to recreate the "energy" of the live festival. That includes streaming Q&As with filmmakers, casts, and crews; some pre-recorded Q&A sessions with the directors of the shorts; and even virtual comedy shows and Twitch dance parties co-hosted by The Crown in Station North.
"We really want to encourage people to have fun," Gibson says.
Among the many titles being screened are TT the Artist's highly anticipated Dark City Beneath the Beat, about the Baltimore club music scene; Ramona Diaz's A Thousand Cuts, about a Filipino journalist who speaks truth to power; and the beautiful, tragic-comic Mayor, about the mayor of Ramallah in Palestine.
Gibson notes that there are certain advantages to the virtual fest. For one, a single film can now be watched by a small group of folks who are social distancing together, as opposed to each person having to buy their own ticket.
"I'm going to have a watch party with my husband and son," she says.
Also, the films can be watched any time once you have a ticket. In the past, it was tricky to watch every single film because of overlapping screenings and simple time constraints.
Now, says Gibson, "You can curate your own festival." And finally: "No lines!"
Not all of the films that were scheduled to run in the original live fest have made the transition, as some are holding out for theatrical release. And some of the features (not the shorts) are geo-restricted, meaning they can only be watched by people in the DMV region (sorry folks in New York and LA!). But Gibson is thrilled they were able to pull the whole thing together.
"There are a lot of moving pieces," she says.
Gibson's ultimate recommendation? Buy an all-access pass and watch all the films and content on offer. After all, you have 10 days.
"You can totally binge out!"
---
Learn more about the MdFF and buy tickets, here. Also, watch this space for reviews of select titles.