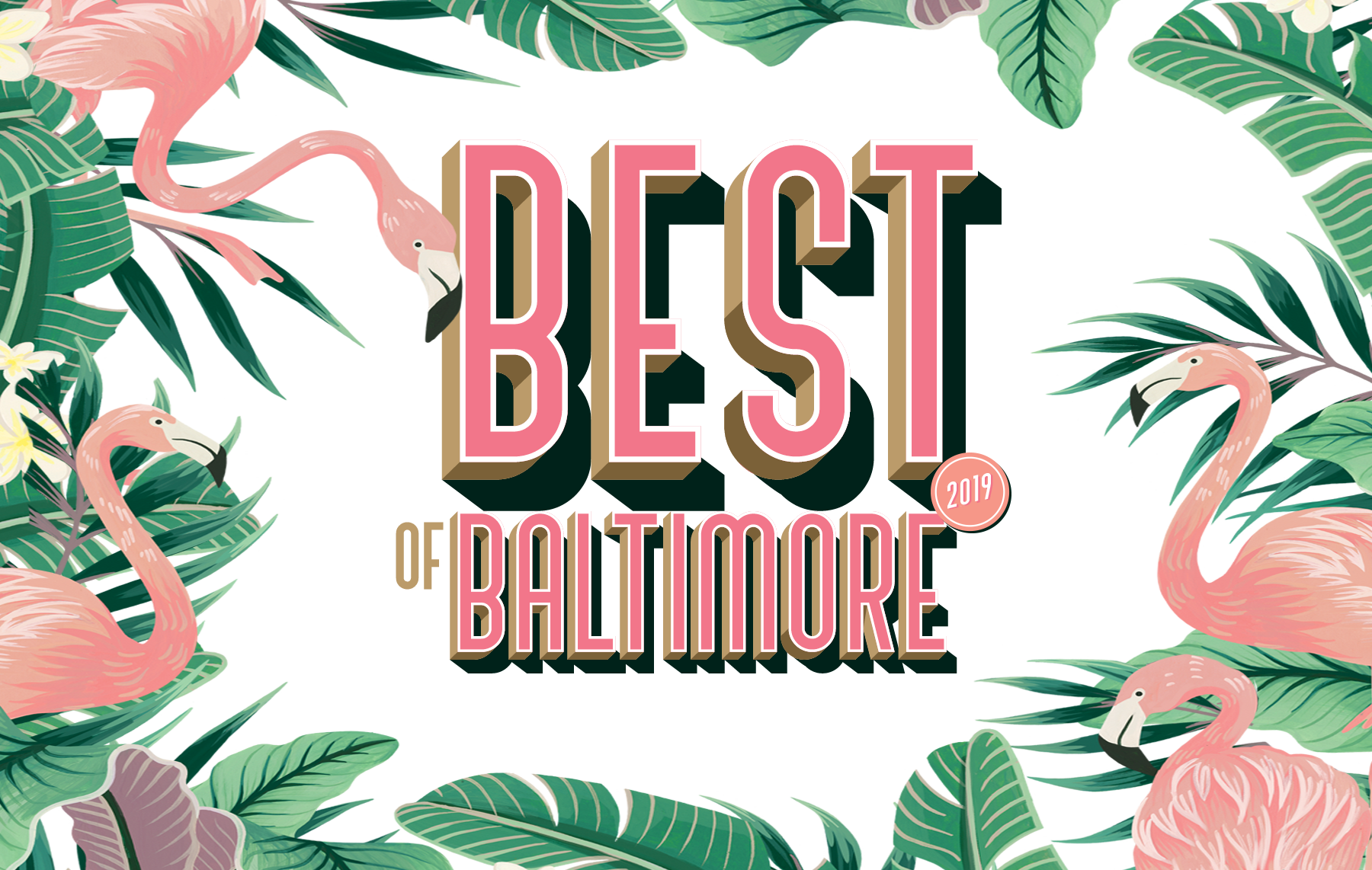 Best of Baltimore
Best of Baltimore 2019
Our annual roundup of the tops in dining, arts, service, media, and more.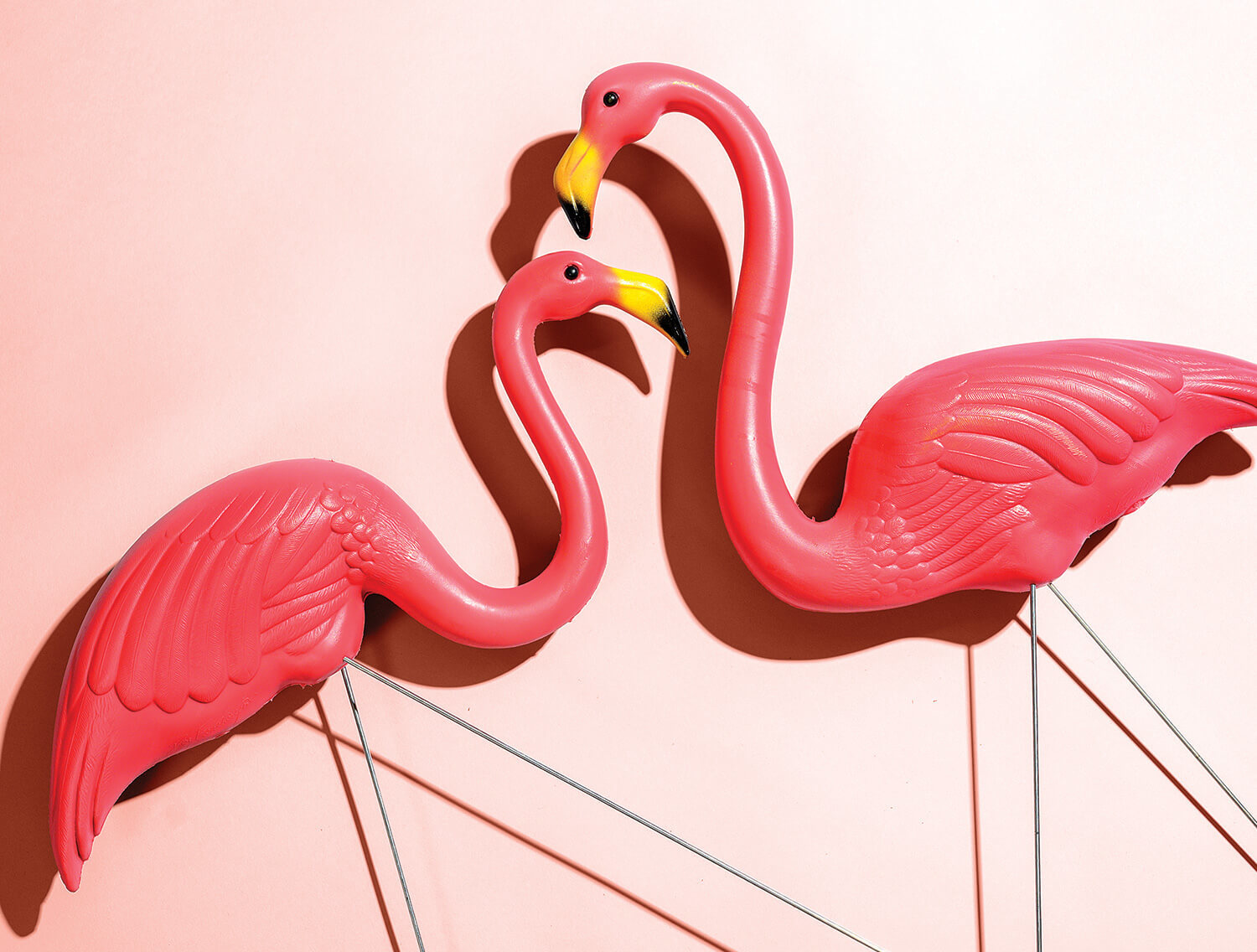 Written by Ron Cassie, Rachel Hinch, Ken Iglehart, Christine Jackson, Jane Marion, Jess Mayhugh, Kaitlyn Pacheco, and Lydia Woolever with Angela N. Carroll, Lauren Cohen, Janelle Erlichman Diamond, and Lauren LaRocca.
Photography by Erin Douglas, Kate Grewal, Frank Hamilton, Mitro Hood, Mike Morgan, Christopher Myers, Matt Roth, Sean Scheidt, and Justin Tsucalas.
Okay, confession time. Every August, we share all the coolest stuff in Baltimore—restaurants, shops, galleries, salons, and more—and it's basically the highlight of our year. But here's a little something you don't know: We always leave some stuff out. Look, can you blame us? Some things have to be just for us—we can't share everything. Or can we? This year, we're opening the vaults and pulling out the deepest cuts. For the first time ever, we're offering what we call "Hidden Gems"—namely our personal faves, the stuff we didn't want to spoil with fame. We trust that you'll treat these gems with the care and love they deserve.

by lydia woolever with Angela N. Carroll, Christine Jackson, Lauren LaRocca, & Max WEISS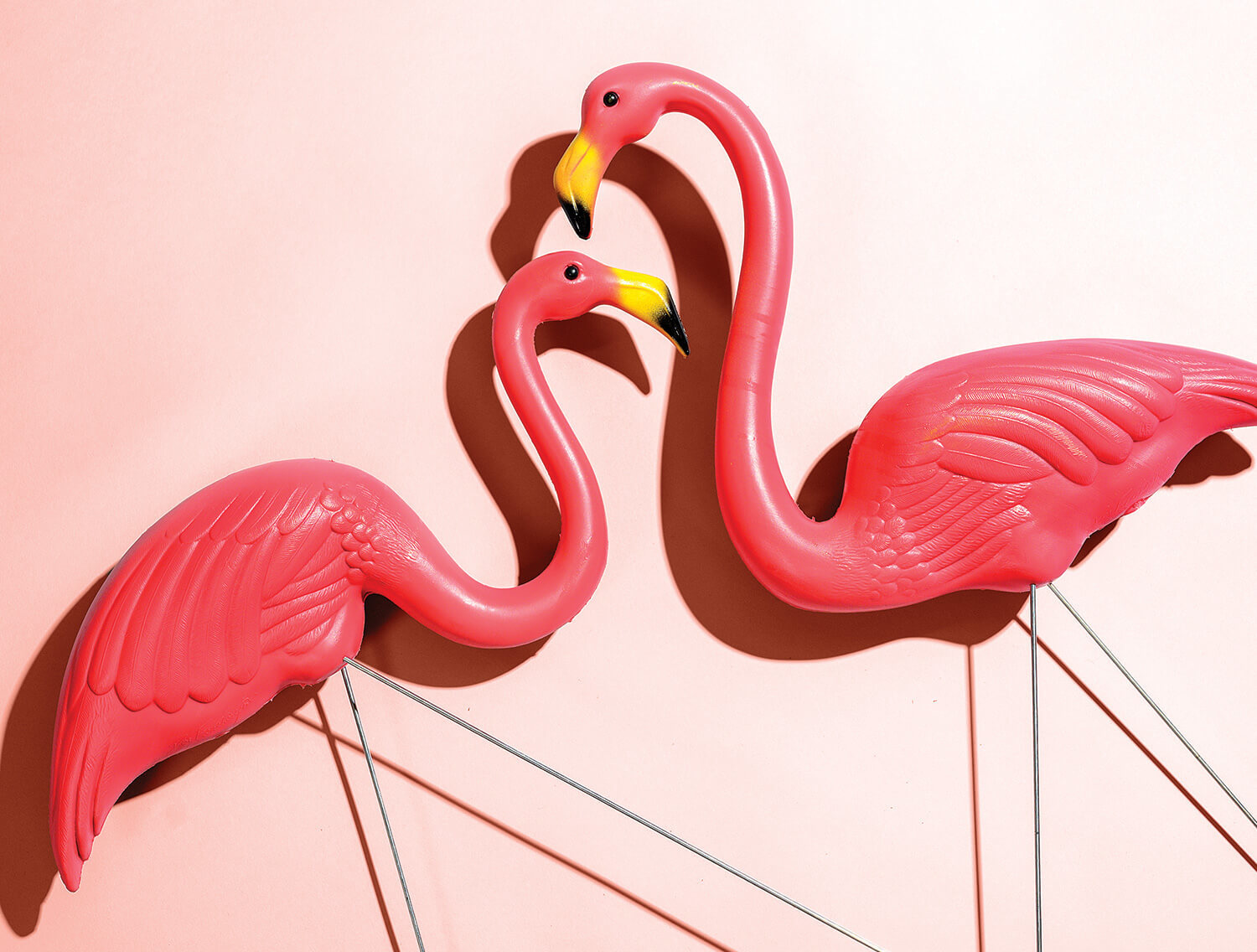 EXHIBIT
John Waters: Indecent Exposure
If John Waters is the Pope of Trash, then this Baltimore Museum of Art exhibition was the Baltimore equivalent of the Vatican's archives on full display. Hundreds of photographs, sculptures, films, and other items of interest highlighted the filmmaker's life's work and celebrated the twisted sense of humor and outsider outlook that have made him famous (or infamous, depending on whom you ask) the world over. We're still resisting the urge to call some of the phone numbers from the giant wall of handwritten notes, just to see which colorful characters might answer.
ARTIST TO WATCH
Phylicia Ghee
Using photography, sound, and video, interdisciplinary artist Phylicia Ghee creates immersive installations and multi-sensory performances geared toward women who struggle with mental health, addiction, and trauma. Ghee considers her intuitive artworks "spiritual downloads," aka channeled visions that she then manifests in the tangible world, which work to interpret the complexity of pain and grief. Excerpts from her powerful series The Intrepid Trilogy­­—a finalist for the 2019 Sondheim Artscape Prize­­—will be on view at The Walters Art Museum until August 11.
BOOK
Fake Like Me by Barbara Bourland
An up-and-coming artist finds herself entangled in a tragic tale at an upstate New York artists' retreat, where she discovers that her artistic idol committed suicide. Barbara Bourland's sophomore release is a brilliant, fast-moving mystery-satire of the contemporary art world. Fake Like Me checks all the boxes: smart, fun, sexy, witty, with unforgettable characters, all while providing social commentary on navigating the arts­—how difficult it is to walk the line between being authentic and being a commodity.
ALBUM
Diaspora by Joy Postell
On her full-length debut, Joy Postell proves herself to be a poetic force to be reckoned with, using her potent words and powerhouse vocals to document black beauty and struggle in 2019, connecting past and present racial injustices, and presenting young people as the future seeds of change.
ARTIST
Abdu Ali
This year officially cemented Abdu Ali as a cultural bellwether of Baltimore City. From performances on the National Mall to their second appearance in The New York Times to the acclaimed release of their spring FIYAH!!!, the homegrown rap artist continues to be a key player in evolving the narrative surrounding the city's DIY art scene.
CONCERT
BSO Pulse: Dan Deacon
You could feel the collective chills as this local music veteran and classically trained composer turned electronic musician made his Meyerhoff debut this past January, sending his mad-scientist soundscapes out over the gilded venue, even inciting an impromptu dance party.
MUSIC DOCUMENTARY
Dark City: Beneath The Beat
Slated for official release in 2020, this summer's Dark City sneak peek captured not just the first-class talent and ferocious energy of our hometown music genre, Bmore Club, but also the unflagging heartbeat of this city. The directorial debut of musician TT The Artist is a portrait of Baltimore that the rest of the world needs to see.
VENUE CHANGE
The Ottobar
Last fall, local music lovers felt a heavy blow with the news that this beloved rock club was being sold. But after word trickled out that longtime bartender Tecla Tesnau was the new buyer, the future suddenly seemed bright as long-time patrons knew it couldn't carry on in better hands.
Photo courtesy of John Benam.
FILM
Charm City
So how does an outsider make an authentic documentary about Baltimore? In the case of New Yorker Marilyn Ness, she let the city tell its own story. Her film looks at our town's epidemic of violence from a variety of perspectives­­—a couple of cops on the beat, a rising star city councilmember (now city council president Brandon Scott), and, most touchingly, a community leader and father figure nicknamed Mr. C. Her takeaway? In Baltimore, there's room for despair—and hope.
LIVING LEGEND
Ernest Shaw
For decades, Ernest Shaw's large-scale murals and mixed-media portraits have been integral landmarks across Baltimore City. The West Baltimore native is one of the most dynamic painters of our generation, paying homage to legends of the African Diaspora and drawing inspiration from the duality of black identity. His latest body of work, TESTIFY!, which depicts iconic figures such as Nina Simone and James Baldwin as elevated ancestors, immortalized in bold and reverent naturalistic portraiture, is on view at Motor House through September.
MUSEUM
Homewood Museum
This circa-1800 Palladian-style mansion on the Johns Hopkins University campus has long been worth a visit for its impressive architecture and collection of decorative arts. But a recently revamped tour, dedicated to telling the whole story of Homewood, has breathed new life into its stately halls. JHU research has brought to light not just the stories of the privileged families who dwelled inside the historic home, but also the enslaved families who maintained it and lived alongside them. Discovering how these lives entwined and affected one another offers new and important context from the past and informs how we view the Carroll Family residence in the present.
FIGHTERS OF THE GOOD FIGHT
Baltimore Symphony Orchestra Musicians
This summer, for the first time in nearly 40 years, the Baltimore Symphony Orchestra management initiated a lockout of its musicians following ongoing financial struggles, frustrating contract negotiations, and an abrupt cancellation of the summer season. But even as their pay was cut on short notice, the 76-person ensemble continued to play, reinstating their annual Fourth of July concert at Oregon Ridge on their own accord and taking to the stage, the streets, and social media, calling the move a destructive decision by the 103-year-old organization's leadership. "Management is silencing the music; we're not—we're moving ahead," Brian Prechtl, a percussionist and co-chair of the players' committee, pictured second from left, told us in early June. "When this city and this state need the healing powers of music, we have been there, and we will continue to be."
PERFORMANCE
Cease & Desist Ballet
When the Afro House arts collective received a complaint from the New York-based Afro Punk music festival and website, they renamed their "Afro Punk Ballet" in a cheeky way that only increased their creative cred. In the newly dubbed "Cease & Desist Ballet," artists Scott Patterson and Eric T. Styles and choreographer Preston Andrew Patterson have charted fresh artistic territory­­—an Afro-futurist mind-trip that unites archetypes from African spirituals, classical ballet, mathematics, and physics into one dynamic contemporary opera. If Alejandro Jodorowsky, Sun Ra, and Octavia Butler ever collaborated, it might look and sound something like this.
PLAY
Queens Girl
Everyman Theatre assembled a dream team to put on the first-ever repertory performance of Queens Girl in the World and Queens Girl in Africa—the two one-woman shows by D.C. playwright Caleen Sinnette Jennings. Dawn Ursula and Erika Rose, depicting the titular character at different stages of her adolescence, brought the character to life, while direction from Paige Hernandez helped thread the narrative from one play to the other. If these two performances are anything to go by, next season's world premiere of Jennings' final installment in the Queens Girl series, featuring Hernandez directing once again, will be one for the ages.
Photo courtesy of Baltimore City Murals.
STREET ART
Divine
Asking forgiveness instead of permission may not be the best approach to creating public art, but this time around, it worked out alright. Mt. Vernon residents Jesse Salazar and Tom Williams eventually got the city's green light to keep their three-story mural of legendary local drag queen Divine, painted by street artist Gaia, on the side of their rowhome. She now watches over the neighborhood, proclaiming to the world: "I'm so beautiful." We couldn't agree more.

By Jane Marion with Jess Mayhugh and Lauren Cohen.
Pasta
Tagliata
When you're in Italy, pasta often offers a geography lesson. Cacio e pepe? You're in Rome. Pasta with black truffles? Welcome to Umbria. But luckily for us, Tagliata executive chef Julian Marucci knows no regional bounds. When it comes to using his noodles, he's all over the map from the confines of his kitchen in Harbor East. There's squid ink bell-shaped campanelle (hello, Tuscany) tossed with a silky sea urchin cream sauce and paired with sweet blue crab, harkening back to Sicily for inspiration; blood-tinged farfalle from Modena; or a sumptuous tortellini en brodo inspired by Bologna. Whatever region your pasta hails from, don't miss the chance to twirl away the hours at Tagliata.
Al Fresco Dining
The Chasseur
What's better than a night of eating and drinking on your best friend's rooftop deck? How about a night of eating and drinking on the rooftop of one of Baltimore's most scenic restaurants? Throw in a full-scale bar, tasty bites from executive chef Sean Praglowski, and a water view complete with vistas of the Key Bridge and Fort McHenry, and you've got a perfect summer Saturday at The Chasseur. Two years ago, the Canton spot added a roof space with garage doors that allow it to be open year-round, and we've enjoyed it ever since. At happy hour, nosh on Thai chicken lettuce wraps while sipping on a berry-tinged Boyle's Baltimore Water (way more delicious than it sounds) and watch the sailboats and clouds float by.
Badass
Rosayln Vera
Earlier this year, when Cocina Luchadoras' Rosalyn Vera received death threats from a person who objected to the anti-Trump political poster on display at her Fells Point cantina, she made like the restaurant's namesake female wrestlers and put up a fight. Vera reported the incident to the authorities, while keeping the poster plastered to the wall. Months later, business is booming as the community (including the owners of Ekiben, who teamed up with Vera for a pop-up) has rallied to support her, putting its money where its mouth is—one terrific taco and torta at a time.
Décor
The Alexander Brown Restaurant
As you step into the 118-year-old former bank building (one of the first investment banks in America), you might think you've time traveled to The Gilded Age. Sit and stay for an Old Fashioned, a charcuterie board, or crab beignets, then "ooh and ahh" over the grandeur of the space, with its soaring marble columns, Tiffany stained-glass skylight, plush velvet banquettes, and Old-World oil paintings. And even if you don't have to go, a trip to the whimsical bathrooms is a necessity.
Bakery
Sacré Sucré
We're incredibly sweet on the sweets at this jewel-box storefront in Fells Point. Husbands and co-owners Manuel Sanchez and Dane Thibodeaux take no shortcuts here, particularly when it comes to carefully calibrating flavors for their authentic French macarons and éclairs. Inspired by a trip to Paris, they use fresh fruit, cream, butter, nuts, and chocolate ganache (many bakeries fake it with flavoring and buttercream) to create their confections. Word of warning: the beguiling salted caramel macarons will instantly sabotage your diet.
Brewery
Nepenthe Brewing Co.
We love a good redemption story. And Nepenthe owners Brian Arnold and Jill Antos certainly have one. After opening Baltimore's first homebrew shop in Meadow Mill in 2013, the space suffered two Jones Falls floods, forcing repeated rebuilds. Thankfully, the husband-and-wife team moved up the road to open a full-fledged brewery in Hampden in January. The space was able to fit their dream concept of a brewery, homebrew shop, restaurant, and bar, all in one. Partnering with seasoned barman Brendan Kirlin, the couple is churning out some of the most exciting beers in Baltimore, including its sour Polydribble series, creamy milkshake IPAs, and a farmhouse ale aptly named Cute Little Saison for Day Drinking. Keep 'em coming and we'll gladly oblige.
Bar
Baltimore Eagle
Just when we thought all of our favorite gay bars were closing, the Baltimore Eagle was resurrected (on Easter weekend, no less) under new management with an even more inclusive, accepting ethos.
Neighborhood
Chinatown
At the inaugural Charm City Night Market last fall, more than 12,000 people got a taste of Baltimore's forgotten Chinatown. (The market returns Sept. 21.) And thanks to organizers with the Chinatown Collective and local developer Park Avenue Partners, a permanent revival is on the horizon.
Chef
Ashish Alfred
With the opening of his second Duck Duck Goose in Fells Point and a 2019 Maryland's Chef of the Year nod under his belt, this recovered addict has risen like a phoenix. His Duck Duck Goose offers a delectable alternative to the wings and suds scene in Baltimore's nightlife neighborhood.
Public Market
Broadway Market
This 233-year-old Fells Point food hub was due for a pretty big overhaul. After nine months of work, the upgraded destination is now back and better than ever with a diverse lineup of market veterans and modern concepts, preserved architectural details, and a giant outdoor patio in the middle of Broadway Square.
Restaurant
Peter's Inn
This Fells Point institution finally reopened last October after a massive fire and—aside from a shiny tin ceiling, fresh coat of paint, and a new spot for the marlin—we're happy to report that this culinary gem hasn't changed a bit.
Brunch
Gunther & Co.
This Brewers Hill gem has all of the makings of a beautiful brunch. The ambiance is spot on (whether you sit outside on the patio or in the industrial-chic dining room with an open kitchen and its own living green wall), the Bloody Marys are strong, and the menu is full of creative spins on typical mid-morning fare. We suggest starting off with an order of lemon ricotta doughnuts before digging into dishes like the farm scrambled eggs with goat cheese, an open-faced powerhouse on thick rye bread, and sweet Brioche French toast with citrus curd and blueberry-poppy seed syrup.
'Burbs Bar
Guinness Open Gate Brewery & Barrel House
Halethorpe suddenly got way more exciting. What used to be a manufacturing facility for Seagram's and Calvert Distilling is now a bona-fide tourist destination, as Guinness decided to open its first U.S. brewery in 60 years right in Baltimore County. Whether you live around the corner or you're on the way to BWI, enjoy a few pints here. Sure, there are tours and a gift shop, and you can go that route, but we recommend simply ordering a flight of beer with some experimental selections and enjoying it on the outdoor balcony or lush green lawn. Slainte!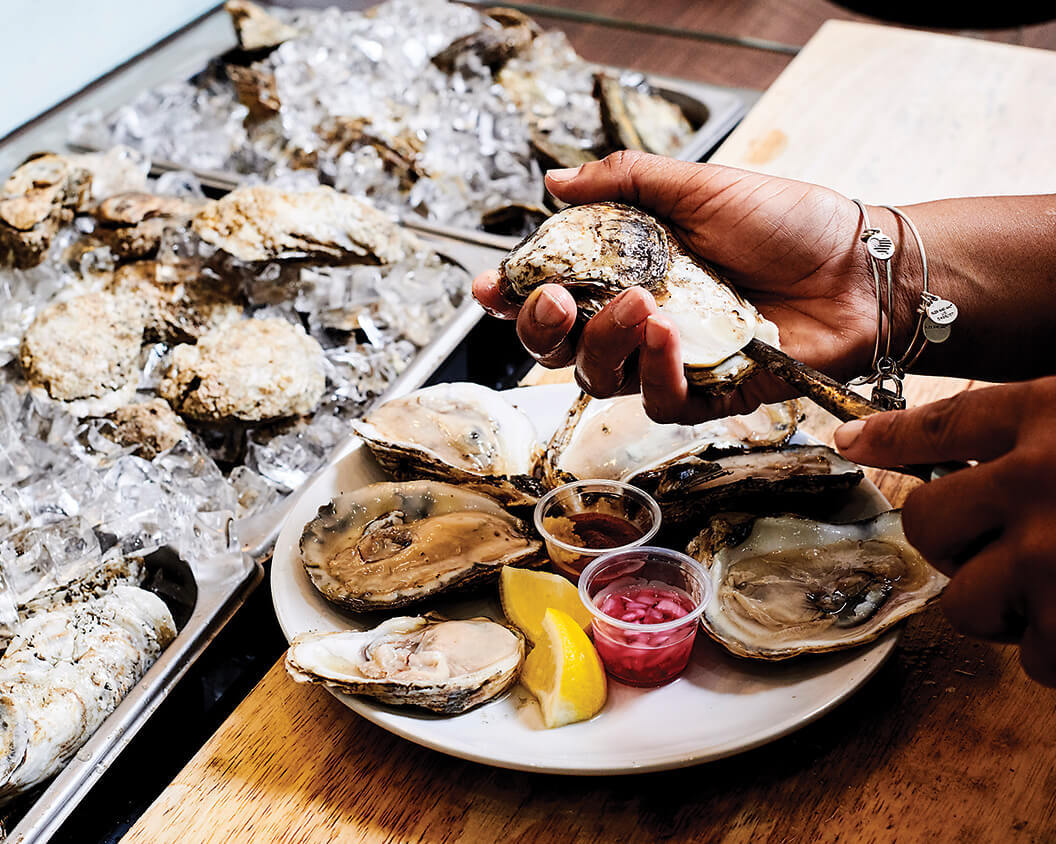 Raw Bar
The Urban Oyster
After years of pop-ups, chef Jasmine Norton's roving raw bar has settled into a permanent home in Locust Point. The beautiful brick-and-mortar marks a new chapter for the concept, whose menu of portable oysters and street food has expanded to include more sit-down-style seafood like the "Level Up" hot pot filled with crab, shrimp, and lobster tails. We also have to give props to the space itself, which features fitting nautical nods like a dock rope-inspired light installation and massive oyster canvas paintings. If you get there early enough, be sure to snag one of the coveted bar seats to watch shuckers at work.
Cocktails
Ida B's Table
A soul-food restaurant might not be the first place that comes to mind when you think of cocktails, but the libations at Ida B's Table deserve your attention. Though bar manager Alex Dang has since moved out West, he left an indelible mark on the menu with musically themed cocktails Cranes in the Sky and So Fresh, So Clean. But the real stunners have been the cocktails of the week such as the Purple Yam Milk Tea Syrup—a concoction of the colorful house-made syrup, mezcal, gold rum, and bitters. You know the old saying: Come for the fried chicken, stay for the cocktails.
Distillery
Baltimore Spirits Company
Our little neighborhood distillery is all grown up. From its beginnings in a warehouse on Sisson Street, the Baltimore Spirits Company has come into its own with a new space at Union Collective, impressive iterations of its Epoch Rye series, and awards to prove it (the Epoch Rye has won double gold and gold medals a few times over at international spirits competitions). Thanks to shiny, new copper-pot stills and a unique geothermal cooling system (not to mention, one of the hippest tasting rooms around), we know the quality of their whiskey, gin, brandy, and Amari will continue to be top-notch.
Food for Thought
Origins
Not many local speaker series can say they've been going strong for four years. But after nearly 30 installments, this recurring panel discussion—spearheaded by Woodberry Kitchen and sustainability champion Dana Slater—still finds thoughtful ways to address food, its sources, and how we eat. Hosted at Artifact Coffee, each event brings together local experts for meaningful dialogues that focus on everything from foraging and fermenting to aquaculture and the economics of buying local. The best part? The evenings always end with a family-style meal inspired by the topic of conversation.
Happy Hour
SUGARVALE
Here's the thing about Sundays: No matter how much we enjoy our mimosa-filled brunches or our prestige TV options, the dread of Monday is always in the back of our minds. All-day happy hour at Sugarvale, from 1-10 p.m. on Sundays, helps ease the pain. The subterranean Mt. Vernon bar features happy hour specials including $4 beer, $6 wine, and $8 cocktails. If those prices still seem steep, consider the quality. Beers are all craft selections from places like Stillwater, Burley Oak, and Union, and the cocktails are some of the best in the city, made with rare, top-shelf spirits and house-made ingredients. Sundays suddenly aren't so scary, after all.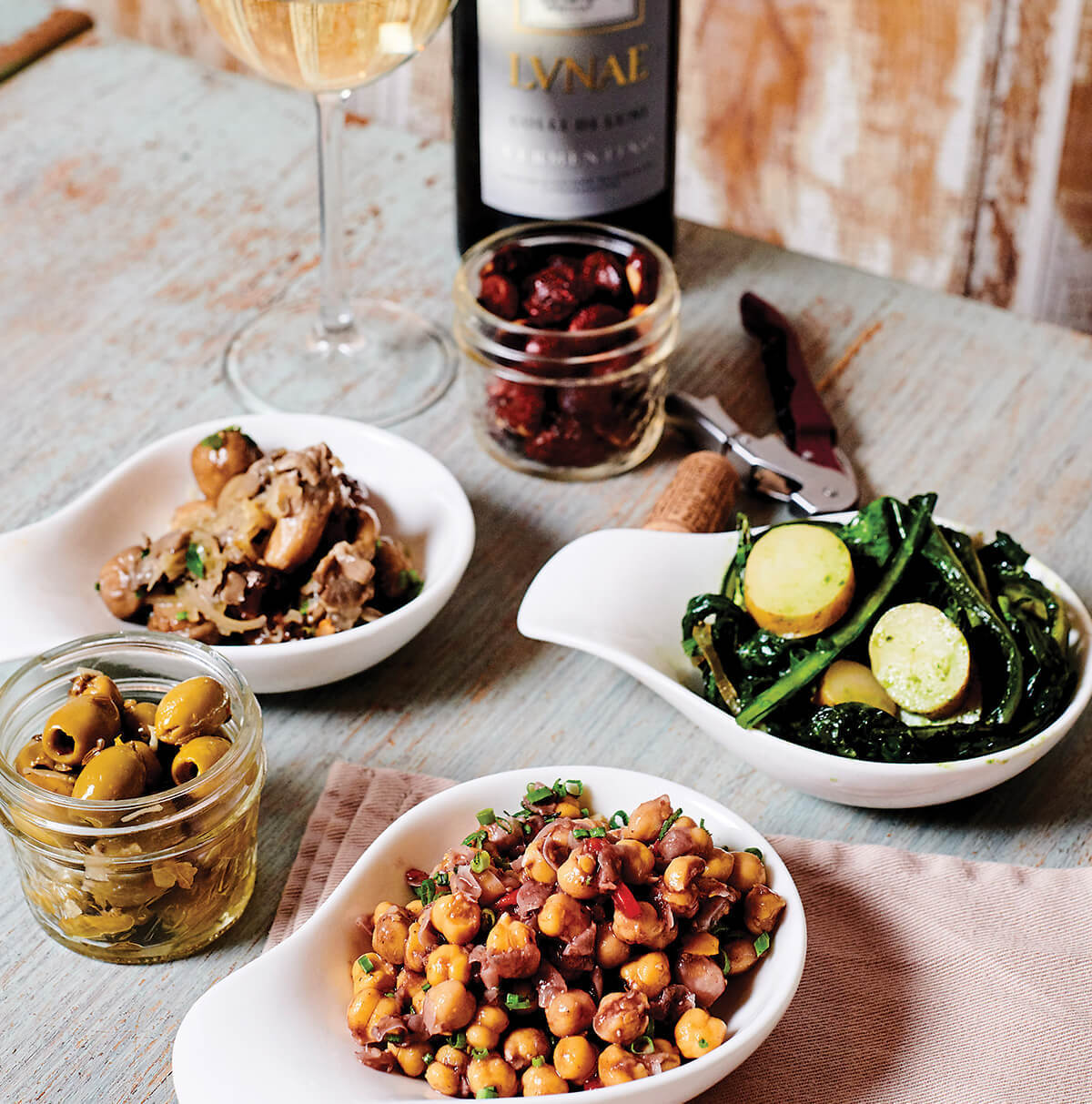 New Restaurant
Orto
Rare is the new restaurant that gets off to a galloping start straight out of the gate. But then again, there's nothing ordinary about this diminutive Station North darling whose menu doesn't have a bad dish. The salads are seasoned just so, the house-made pasta game couldn't be stronger, and the mains leave you feeling satisfied and in amore. The staff is equally exceptional—from affable owner Elan Kotz to chef Stefano Porcile, who walks the floor asking for feedback, to server Virginia (a Woodberry Kitchen disciple) who deserves her own Best of Baltimore award for making our mouths water based on her descriptions alone.
INSTAGRAM
@bramblebakes
Whoever came up with the saying "pretty as a picture" was surely scoping out artist-baker Allie Smith's @bramblebakes Insta account. Smith, who started baking on weekends to learn about seasonal produce, has become a quick study and now bakes full time, filling special orders and hosting pop-ups in and around Baltimore. Smith's picturesque pies and specialty cakes, including a show-stopping 24-Karat Tahini cake with sesame brittle, leap off her site with their caramel drips, edible flowers, fresh herbs, and handmade candies. Best to exercise caution when you follow her feed: The posts will send you straight into sugar shock.
Lunch
Chez Hugo
Nothing says civility like a mid-day meal at the haute chic hangout set inside a historic building with original carved-wood moldings. Choose from among a menu of French bistro essentials such as an omelet with Boursin and salade verte, or $22 prix-fixe for duck and candied orange pate and a gruyere cheeseburger. Yes, it's all very bougie, but you deserve it—especially if you're at the nearby Clarence M. Mitchell Courthouse for jury duty and need to really treat yourself between deliberations. Added bonus—with that $15 jury pay voucher, lunch is practically paid for.
Neighborhood Bar
Old Major
Everything about this Pigtown watering hole is a tribute to the community that surrounds it. (For starters, it's named after a pig in George Orwell's Animal Farm.) Since opening last year, it has become a hub for everything from open mic nights and comedy shows to book signings, financial wellness workshops, and even donation drives for the homeless in Southwest Baltimore. You can feel the communal vibe from the moment you crack open your first Boh at the bar, which also serves a lengthy list of local drafts and wines from the likes of Monument City, Checkerspot Brewing, and Boordy Vineyards.
Neighborhood Classic
Petit Louis Bistro
What makes a classic? It's a place that pairs high-quality cuisine with top-notch service day after day, year after year. For a true Baltimore classic—and formidable French fare—look no further than Petit Louis in Roland Park. The onion soup and croque-monsieur? Always flawless. Ditto the unctuous duck breast and exquisite rainbow trout basking in brown butter. Service is equally on point, from the way in which maître d's Patrick and Marc (actual Frenchmen) warmly greet us to the servers who intuit our every need. Fads come and go, but Petit Louis is always in style.
Sandwiches
John Brown General & Butchery
With its great selection of high-quality cuts (be it beef, pork, or veal), Cockeysville's John Brown General & Butchery has long been one of the premier whole-animal butchers in the area. So when John Brown started serving lunch (and brunch), we were thrilled to have an excuse to stay a while. Sandwiches rotate weekly: There are top-notch classics like Italian subs and house hot dogs, but also sammies you won't find anywhere else, like the mile-high porkistrami, chicken sausage with yogurt sauce, and a riff on a banh mi—think duck rillettes, braised lamb, potato bombas, and jardinière pickles.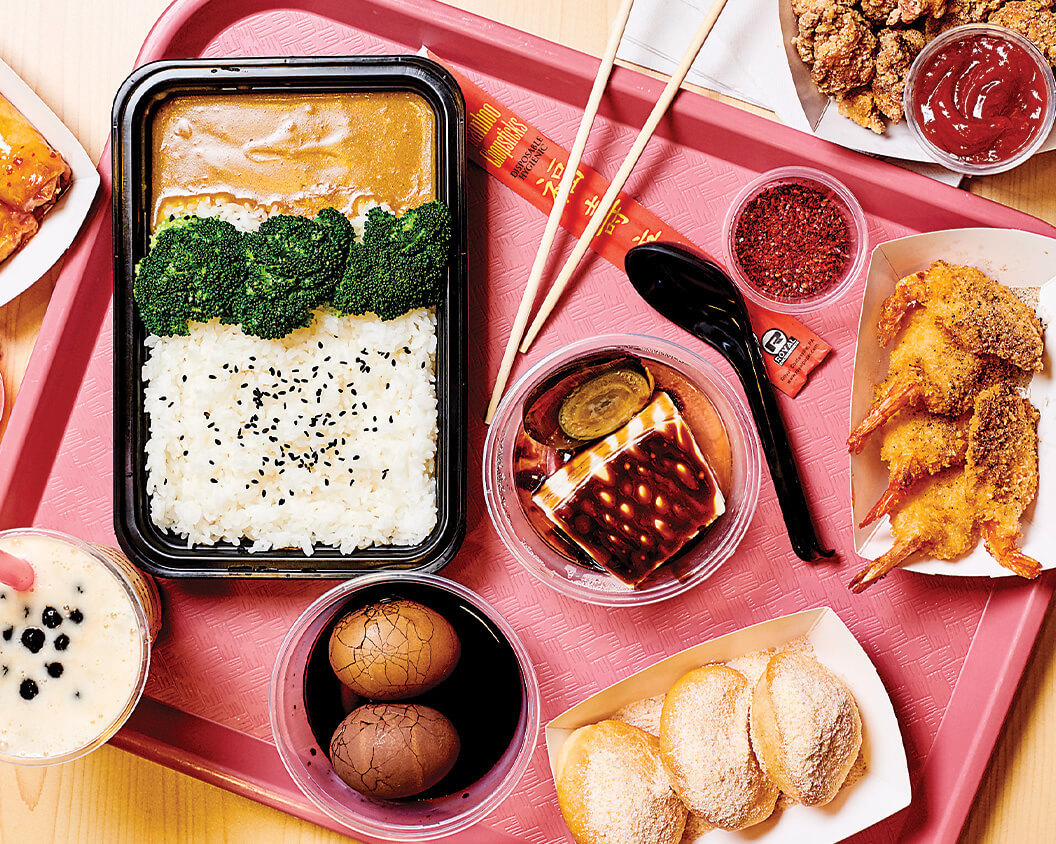 Asian Fusion
WOW Food Café
Located inside the blink-and-you-missed-it Charles Plaza food court downtown, this stall featuring Chinese, Taiwanese, and other Asian fusion delicacies, is, well, wow-worthy. The menu boasts a delicious mix of traditional, scratch-made Far Eastern fare like hearty beef and noodle soup, soy-marinated eggs, boba tea (go for the flavorful winter melon), and fried mochi with peanut-sugar or pancakes with purple yams. For more American takes, try the orange chicken or chicken nuggets. The line forms at lunchtime with the courthouse crowd and other downtown workers—but trust us, it's well worth the wait. Case closed.
Karaoke BAR
3 Miles House
Sure, Remington is being billed as the cool, new neighborhood. But for those of us in the know, these dive bars and burger joints have been in our regular rotation for years. And there's no better way to cap off a night than with karaoke at 3 Miles House. Opened in 2002 by Jack and Anne Norris, this bar has everything you'd want in a karaoke spot: cheap Natty Boh and house wine, a boundless selection of songs, and rarely a long wait to sing. Depending on the night, the owners will gladly belt it out with you or slide you a beer all the way down the bar. And, while we're hesitant to let our little secret slip, we want you to patronize this place—so it doesn't go the way of the dodo dive bar.
Specialty Market
DiPasquale's
This Highlandtown institution, open since 1914, sells all your favorites from the Boot Country. Look for house-made sweet sausages and pizza dough, fresh mozzarella, handmade gnocchi, and meatballs in marinara. Get in line for lunch (the Real Italian stuffed with a brick of meat, including salami, pepper ham, mortadella, and provolone is the one to get) or gourmet groceries to go. There's also a catering menu for those times when it's easier not to cook for that dinner party for 12—but pretend you, or at least your nonna, did.
Tea House
Pillion Tea
We love the decidedly non-prim-and-proper aesthetic of Pillion Tea, which opened on West Biddle Street in March. This motorcycle-themed basement cafe gives off serious steampunk vibes with Yamaha fuel tanks, tire-tread art, and upcycled synagogue pews. The shop offers nearly 63 varieties of loose-leaf teas, which you can smell before buying, and flavors range from fruity to smoky to sarsaparilla. (There's always a list of special teas, too.) Also, don't miss the sweet treats made by Bramble Baking Co. and the library in the back provided by Ivy Bookshop.
Transformation
Papi's Tacos
For anyone who spent blurry nights at Dimitri's Tavern in Hampden, walking into Papi's Tacos was quite a shock. Gone is the wood paneling and archaic pay phone. Now the Falls Road spot is filled with vibrant paintings of sugar skulls and bold typography reading "Barriga llena, corazón contento" (full tummy, happy heart). Indeed, Papi's serves its signature queso, tacos, and burritos and is across the street from sister spot Wicked Sisters in case the staff needs to borrow a cup of sugar. It's clear this restaurant group—which also includes Huck's and Alexander's—has perfected the art of the casual dining spot.
Use of Maryland Seafood
Crab of the Day at Rye Street Tavern
If you're a restaurant in Maryland that sits along the Patapsco, you're practically obligated to cook with Maryland's state-sanctioned seafood. At Rye Street Tavern, they don't disappoint, with a crab dish for every day of the week. (In season, blue crab is used whenever possible.) There are crab rolls on Mondays, blue crab pierogies on Thursdays, and a blue crab cocktail on Saturdays. Here in the Old Line State, whatever the day, we're always feeling crabby.
Use of Space
Hoopla Hospitality
Within the past year, we've seen chef Chad Gauss' restaurant group, Hoopla, activate some pretty unconventional spaces surrounding its flagship Food Market in Hampden. First, the team opened wok-inspired eatery TigerStyle inside a former commercial kitchen behind the Avenue. Then, just in time for summer, they set up a 10-foot shipping container across the street as a home for the newest concept, Quality Snowballs. Though both spaces are small, they produce mighty flavors. Particularly at Quality, we've fallen for the innovative treats (topped with candy pieces and fresh fruit) that take the classic egg custard with marshmallow to a whole new level.
Vegetarian Dish
Lentils at Le Comptoir du Vin
Most of the time, the vegetarian dish is a decoy, a distraction from the main event. That rule does not apply to the lentils at this Station North stunner, where the ordinarily lowly legume gets star treatment. In the hands of chef Will Mester, it arrives with lightly charred flatbread, spiced with harissa, and a lovely pool of thick Greek labneh yogurt. It's a dish that we gladly get. Every. Single. Time. If it's listed on the chalkboard, your decision is made for you.
Wine Program
Fadensonnen
Maybe it was a blessing in disguise that Lane Harlan's Fadensonnen—a beer garden and wine bar—took longer to open than planned. The winter weather forced us inside to experience the Zen-like atmosphere of the upstairs bar. With original exposed ceiling beams and charred wood, the space is candlelit and minimalistic, keeping our attention on the wine list. Harlan has imported natural wines from around the world, paying particular attention to regions like the country of Georgia and even our very own Westminster. The funky flavors and list of sake pulls our palates out of their comfort zones—something her bars are known to do.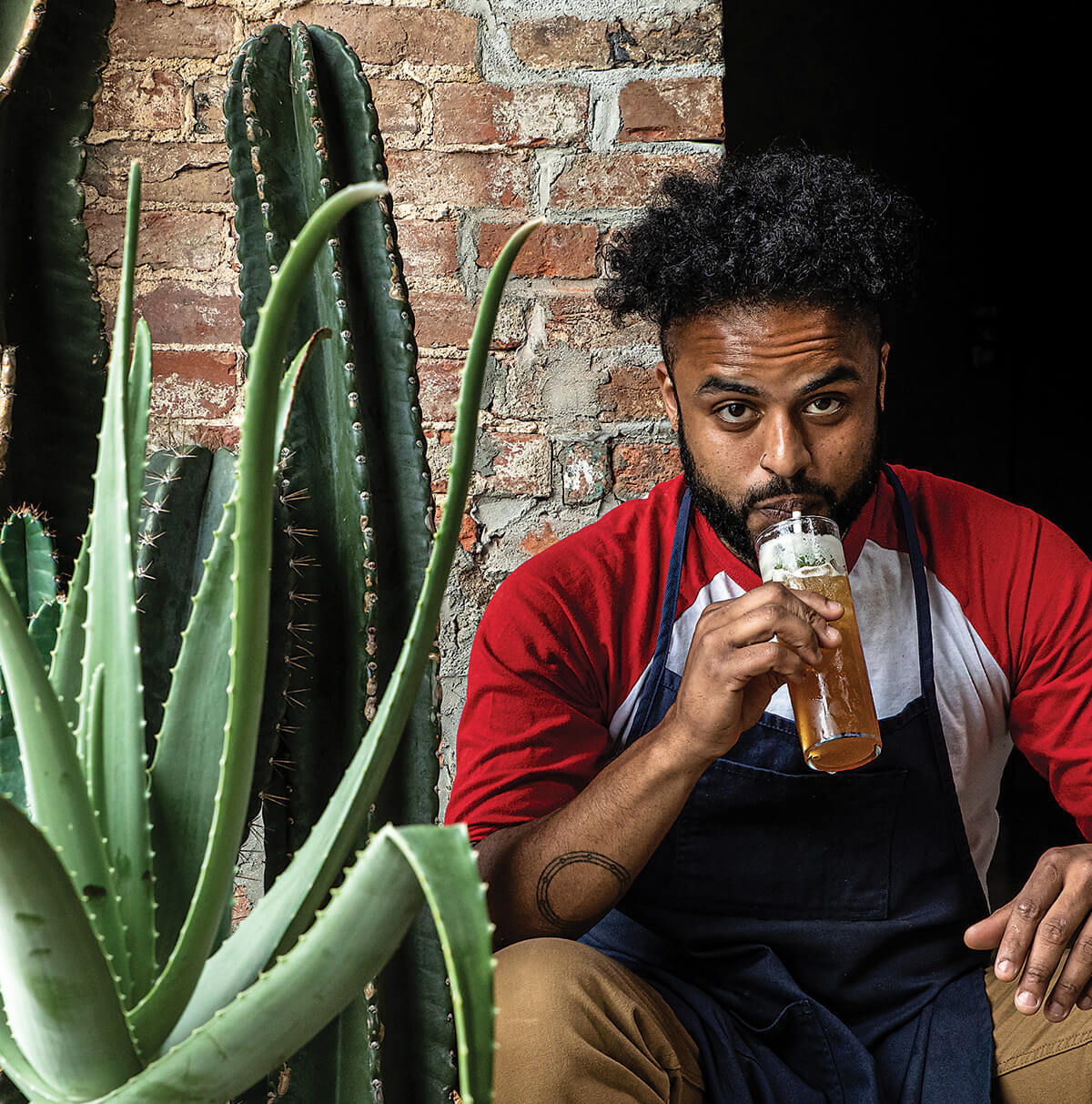 Bartender
Dre Barnhill
The best kinds of bartenders make a mean drink, provide an education, or simply put a smile on your face. Dre Barnhill does all three. Since taking the helm at Clavel when it opened in 2015, the industry vet has changed the way Baltimore thinks about Mexican spirits. Through his tasting sessions at the restaurant's expanded mezcaleria, Barnhill take guests through the entire mezcal experience, offering samples and explaining the process—from agave to glass. Barnhill should know, too, since he frequently takes his team on trips to Mexico to meet with farmers and explore techniques. We can't say we were surprised when Clavel was named a James Beard semifinalist for Outstanding Bar Program this year. That certainly calls for a Mezcalita.
New Wine Shop
The French Paradox Wines
With wines grouped by region in neatly lined rows, this well-curated Stevenson spirits shop features bottles from leading wine producers, as well as hard-to-find grape growers of Bordeaux, Provence, the Rhone River Valley, and Napa. Father-son owners Peter and Matt Wood are eager to help patrons pick just the right vino for any occasion and also host frequent (free) educational wine tastings. If you're throwing a get-together, browse their impressive selection of cheeses, nuts, French mustards, spreads, and breads to pair with that bottle of Brunello.
⇓ Article continues below ⇓
by KAITLYN PACHECO, Christine jackson, and ron cassie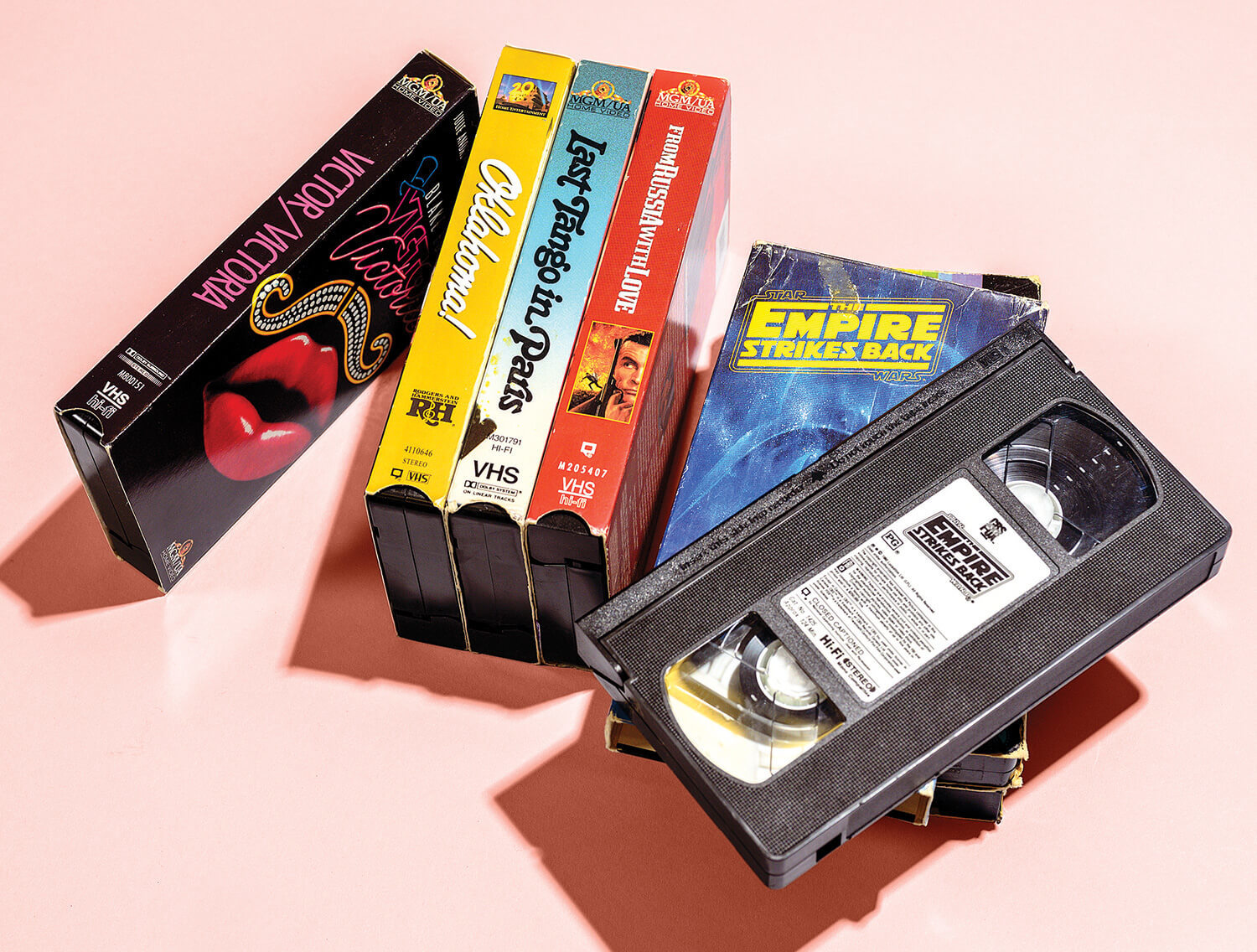 BLAST FROM THE PAST
Beyond Video
Streaming killed the video store, or so you thought. At the end of December, the Baltimore Video Collective opened Beyond Video, a crowd-sourced, nonprofit video store, and it's chock-full of cinematic goodies. Become a member (or get a friend to join with you for access to even more rentals) and wander into the hypnotic North Howard Street space to peruse thousands of titles on VHS, DVD, and Blu-ray. Pro tip: Netflix's algorithm has nothing on the recommendations from the shop's friendly volunteers.
BEACH SPORTS
Sandlot
Walking through the sand after multiple frosés counts as a beach sport, right? All kidding aside, this waterfront oasis at Harbor Point is our go-to spot for games of cornhole, volleyball, and bocce once the summer heat sets in. Whether you're competing in a volleyball tournament (be on the lookout for Volo City's Beachfest competition every June) or just tossing bags with friends, be sure to do it with at least one frozen drink in hand for the true Sandlot experience.
Bike ride
Ben Cardin Chesapeake and Delaware Canal Trail
The most fun new bike trail in the state—and least well-known—is the Ben Cardin Chesapeake and Delaware Canal Trail. That's probably because it's just 1.8 miles long, but don't let that stop you. The short Cecil County, Maryland, ride connects seamlessly with Delaware's 12.1-mile Mike Castle Trail, which makes riding from Chesapeake City to Delaware City, Delaware, ideal for a day-trip jaunt. Go for the spectacular views along the canal and stay for the waterside dining options in the quaint Northern Bay towns.
AXE THROWING
URBAN AXES
What could be more fun than knocking back a few local beers and wielding sharp objects? Stop into Urban Axes in Highlandtown for target practice with friends, or join a competitive league to become a true lumberjack.
WATERFRONT GOLF
SPLASH CITY GOLF
With a drink in hand, tee off from nearby waterfront destinations such as Sandlot and Sagamore Spirit and see if you can land a biodegradable ball on the target floating a few hundred yards away.
TRIVIA
CHARM CITY TRIVIA
Put your knowledge of random (and sometimes useless) topics to the test with boozy trivia games at nearly 100 area restaurants and bars. Bonus: There's four chances to win free rounds of shots each game.
FLORAL WORKSHOP
FLORA
Take it from us, that botany class you took freshman year would have been way better if it had included craft cocktails, the lush Garden Room at Topside, and experts from B. Willow. Plus, instead of homework, you take home an interesting new plant baby from this botanical workshop and cocktail series.
CRAFT NIGHT
WHERE THE WILD THINGS ART
How many nights out offer an opportunity to grab a drink, create something cool, and meet a friendly neighborhood zoo critter? This craft series at the zoo's Penguin Education Center is a truly wild time.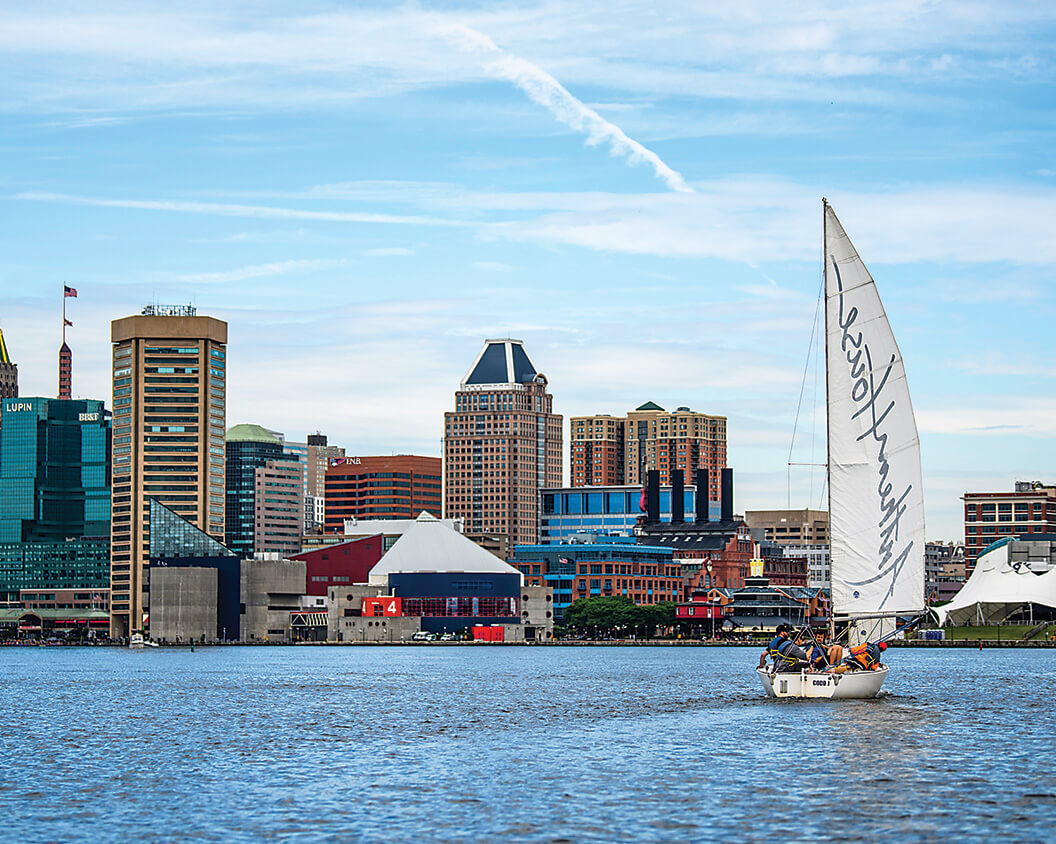 Water Sports
Downtown Sailing Center
For 25 years, this community sailing center has given novice sailors of all ages the chance to try out their sea legs through countless summer camps, certification courses, and open-water races in the Inner Harbor. In our book, this Federal Hill nonprofit wins for not only hosting a litany of family-friendly events—most notably its can't-miss Ya Gotta Regatta fundraiser in September—but also for its commitment to bringing at-risk youth and those with disabilities out on the water through outreach programs and group outings.
DRAG BRUNCH
Points South Latin Kitchen
Whenever someone raves about "the best" drag brunch in New York or Washington, D.C., we roll our eyes and say, "Yeah, but have you been to the show at Points South?" This weekly "Sunday Funday" spot checks all of the boxes: Mouthwatering breakfast cocktails, all-you-can-eat South American small plates, and a cast of crazy-talented drag performers, including host Brooklyn Heights, who is as irreverent as she is hilarious, and drop dead gorgeous queens like Iyana Deschanel and Jasmine Blue. Pro tip: If you're there to celebrate a birthday, be sure to stretch beforehand because you will be challenged to a good ol' fashioned twerk-off.
DRAG SHOW
Drag Revival
We're not exaggerating when we say this was one of the hardest categories to choose a single winner for. But in the end, Drag Revival's intimate venue, bottomless bellinis, and stellar lineup of local queens won us over. Hosted by Dee Dee Derèon, who was named performer of the year at the 2019 Baltimore Drag Awards, this monthly drag dinner at Hotel Revival will have you throwing dollar bills all night long as standout queens such as Baby and Venus Frastrada sashay through the crowd. Pro tip: Take a drink every time Venus tosses her wig for a guaranteed good time.
Hike
Cascade Falls
Cascade Falls is the most popular trail at Patapsco Valley State Park for good reason. It's the perfect destination to take the kids, who will want to pull off their sneakers and dip their toes in the cool waters of the stone pools at the top of the moderately hilly but manageable terrain. A 2.2-mile walk, Cascade Falls, which features three falls altogether, can get busy on the weekends. However, the trail also connects directly to the overlook Ridge Trail and scenic Morning Choice Trail for a longer walk in the woods, if so inclined.
IMPROV show
The BIG Time
You know you've made it in this town when the Baltimore Improv Group comes knocking. This free monthly improv show celebrates a local mover and shaker by making them the subject of on-the-fly comedy scenes, and everyone from cookbook author John Shields to WTMD's music coordinator, Sam Sessa, has taken a turn in the spotlight. Whether you're a fan of the guest of honor or just stopping in for some laughs, expect to spend the evening rolling in your seat as the cast of improvisers kindly roasts their subject.
MOVIE NIGHT
Paulie Gee's Backbar Series
Movie night at the theater has gotten a little steep, but for the price of your average adult ticket, you can nosh on pizza and a couple of drinks in the comfort of Paulie Gee's Backbar while you catch a cult classic. Enjoy movie-night specials, including two for one glasses of wine and Union Craft Anthems and $6 cheese pizza (or the vegan version!), and stick around for favorites such as The Big Lebowski, The Princess Bride, and Pan's Labyrinth on the big screen.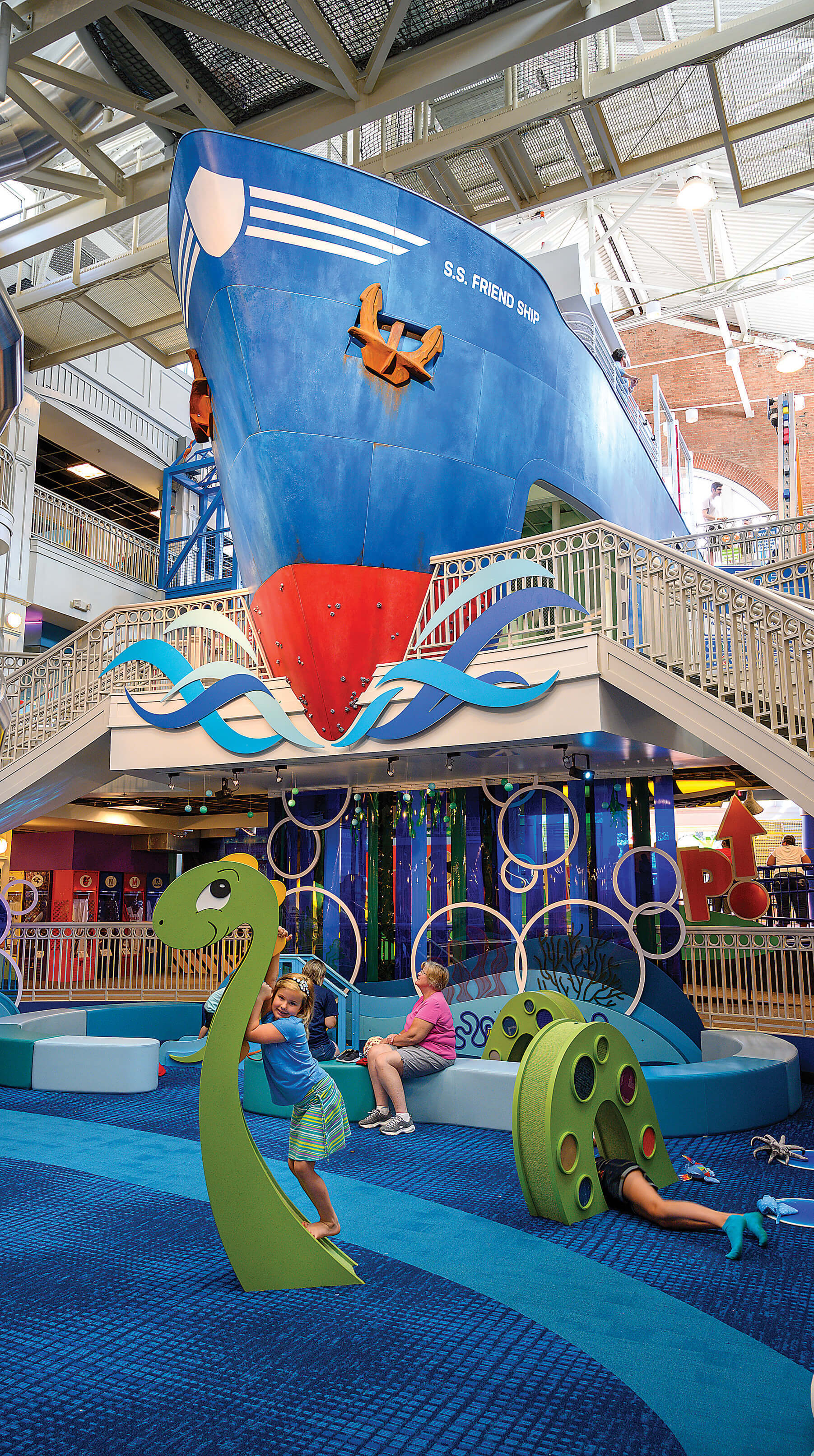 KIDS' ACTIVITY
Port Discovery
Port Discovery has been a kid-and-parent favorite for more than 20 years, and now, with the addition of two new interactive exhibits in June, this downtown children's museum is ready to welcome in the next generation of explorers. During your next trip to the nonprofit museum, let the kiddos test their courage as they climb through the four-story SkyClimber or stretch their imagination aboard the life-sized cargo ship in The Port, where they can operate a crane, explore an engine room, and learn more about The Port of Baltimore's many jobs and products.
RAVEN
Lamar Jackson
There's no doubt about it: The Ravens' 2018 season marked the start of the Lamar Jackson era. Within four-plus months, the rookie quarterback led the team to a playoff run, unseated incumbent Joe Flacco, and won over fans and management alike with his open-book personality. Oh, and that was all before his 22nd birthday. While we loved watching Jackson's speed and improvisation lead our birds to their first post-season run in four years, it's his genuine connection to the city and its young fan base that makes us proud to don a #8 jersey.
ORIOLE
Frank Robinson
With heavy hearts in February, the Orioles mourned the loss of baseball trailblazer Frank Robinson, an award-winning player, coach, and manager who passed away at age 83. Although the former outfielder made his mark on several MLB teams—notably the Cleveland Indians, where he became the first African-American manager in 1975—he was an Oriole through and through. The 19 years he spent with the Baltimore team were memorialized through the addition of No. 20 patches to players' uniforms, as well as the team's donation of $60,000 to various civil rights museums in his honor.
Paddle
Loch Raven Reservoir
Long a popular destination for hikers, joggers, stroller-pushers, and dog walkers, the scenic and historic 2,400-acre reservoir, nestled by fragrant pine trees and honeysuckle, is also a convenient venue for quiet kayaking, rowing, and fishing. Just 20 minutes and change from downtown Baltimore, check the Loch Raven Fishing Center, which is open daily, for kayak and rowboat rentals, and be prepared to make new friends with the mallard ducks and Canadian geese.
NEW DIGS
The True Vine
We got a little nervous when word got out that Golden West Cafe was taking over True Vine's Hampden home, but thankfully this vinyl treasure trove found a new place to house its selection of interesting and hard-to-find records. Now situated across from the Parkway Theatre on Charles Street in the bright green storefront that formerly housed Lo-Fi Social Club, the store is a welcome addition to the Station North Arts and Entertainment District.
INSTAGRAM
@killercatbaltimore
A day in the life of Hampden's unofficial mayor goes something like this: Stretch out on a sunny sidewalk square on The Avenue, sidle up to patrons at Dylan's Oyster Cellar or Nori for a fishy snack, and repeat. Luckily for his roughly 5,000 Instagram followers, Killer's mom keeps track of the 14-year-old tabby's adventures through Q&As and regular posts of the friendly feline wearing octopus or dragon costumes and interacting with fellow Hampdenites. If you spot the four-legged celebrity out and about, submit a photo or video of him to @killercatbaltimore for the chance to be featured on its popular Instagram story.
COMMUNITY HUB
The Archive at Ida B's
We wrote about The Archive at Ida B's Table back in March, but it's worth repeating how much this snug space tucked into the far side of the downtown restaurant embodies the spirit of its namesake heroine. This collaborative social space, run by both the modern soul eatery and building co-tenants The Real News Network, is anything its patrons want it to be—a bookstore, a space to host meetings, or even a cozy spot to relish a post-dinner cocktail. We recommend browsing The Archive's bookshelves to find novels, nonfiction, and kids' titles by black authors, and pay special attention to the politically inspired recommendations from TRNN staff and cooking-related choices from the Ida B's team.

by ken iglehart with janelle erlichman diamond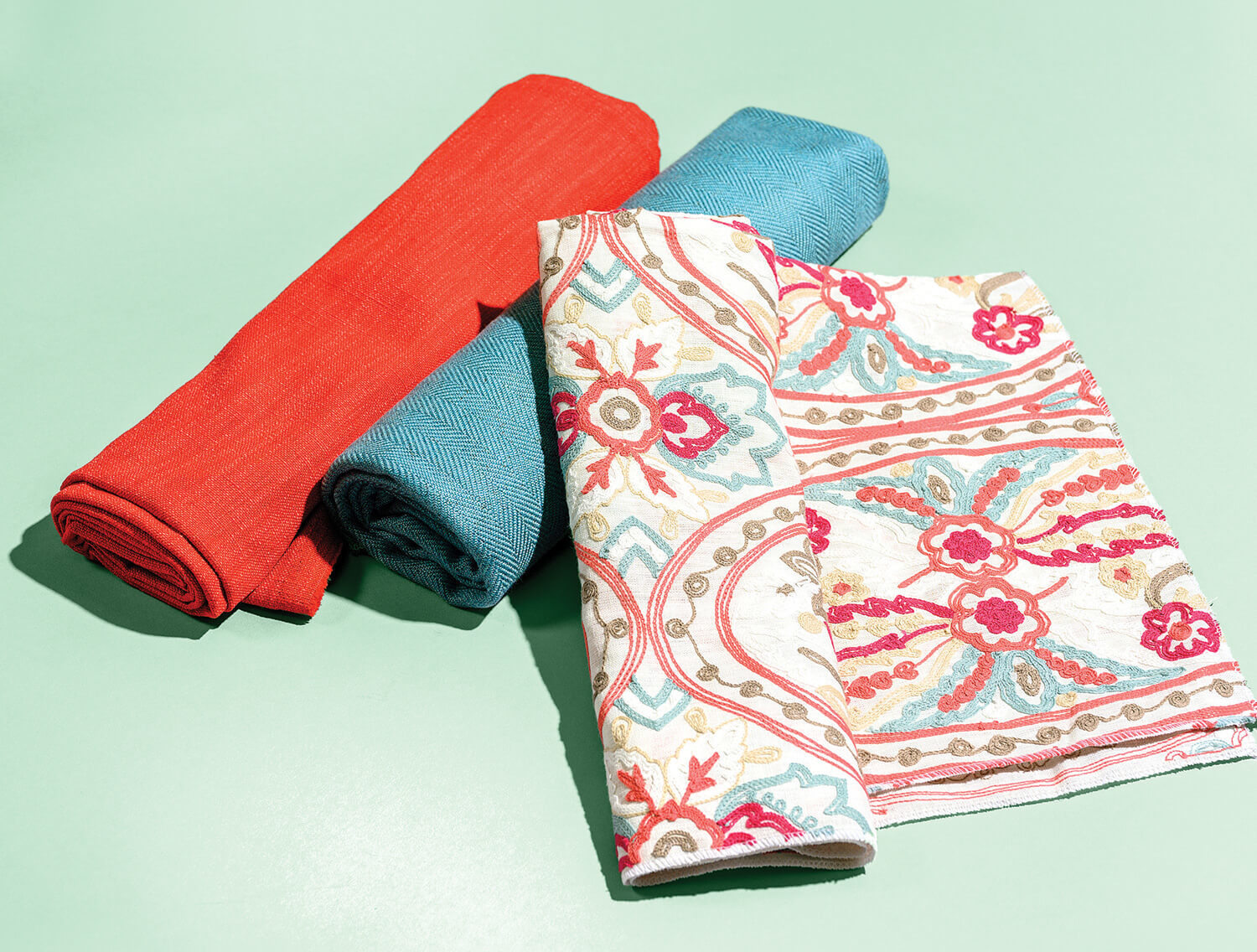 Home design
Alexander Blank Fabrics & Design
Everybody knows this Timonium shop is the go-to place for fabric. You could spend all day looking through its tens of thousands of samples from roughly 50 brands. But it also carries the high-end Wesley Hall line of American-made furniture (think sectionals, chairs, sofas, and ottomans) and has become a destination for design, whether for slipcovering, upholstering, or window treatments. Blank's beautiful design work comes from a beehive of talent behind the scenes: The staff includes four designers and six seamstresses. And if you're shopping for high-end blinds and window treatments, it's the county's only Hunter Douglas gallery dealer.
Hardware
Falkenhan's Hardware
In a do-it-yourself mood? The big-box stores have forced a lot of independent hardware stores out of business, but we're glad this Hampden throwback to the early 1900s is still there. And it's the real deal, packed floor to ceiling with everything you'd ever need, from left-handed gimlets and all manner of paint supplies to every tool and fastener you can imagine. Bonus points: The staffers here not only know their stuff, but also remember exactly in which dusty corner your gizmo is kept. And yes, you can find parking.
Interior Design
Stephanie Bradshaw
It's usually easy to spot a design project by this talented team—lots of texture and patterns and bold chandeliers in a chic-but-functional space. Bradshaw often uses her own office and residence (she's currently building her dream home in Sparks) as a design playground, always moving furniture, painting walls, and relocating plants. Nothing has to be forever if it starts to feel stale. She's not afraid to mix palettes and prints and often shares with her Instagram followers both her furry sidekick and her furniture-hunting inspirations—Wishbone Reserve, Lucketts Store, and Sassanova.
Linens
Linens & Lingerie
Forget the latest trend du jour. If you want a timeless look for your bedroom, dining room, and bath—whether it's classic lace-trimmed tablecloths, damask bed linens, or monogrammed bath towels in Egyptian cotton—head to this emporium of fine fabrics that carries products imported from all around the world. A family-owned business since 1983, it also has an extensive collection of designer sleepwear and lingerie in cotton, silk, and European knits, and is a favorite bridal-registry and baby-gift destination.
Potpourri
Crimson & Clover Floral Design
If Crimson & Clover were simply a neighborhood flower shop, that would have been enough—especially with its Friday Flower Happy Hour. But under the watchful eye of owner Amy McManus—she of the million-dollar smile—and floral manager Alyse Crumley, the front of the house at this super-chic space in Roland Park has turned into a well-curated shop with candles, bath bombs, house warming cards, room diffusers, vases, lanterns, and gift sets. You can usually spy McManus and her team putting together bouquets and centerpieces for weddings and events and, if you can, ask for a peek at her office—it's bold and zen and pretty, all wrapped into one.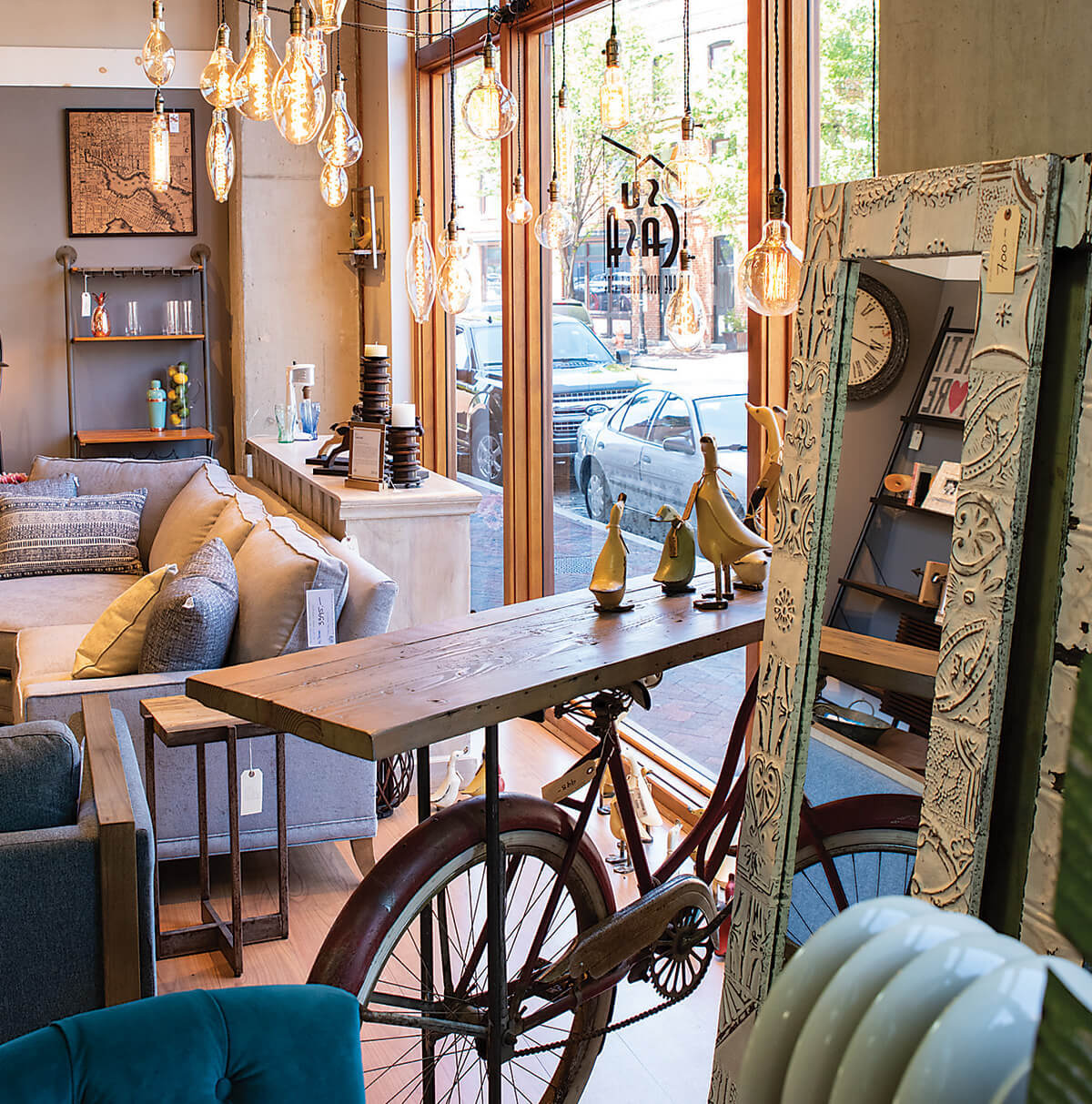 Mainstay
Su Casa
With so many shiny new businesses, it can be easy to overlook the proven veterans. Nick Johnson's décor and furniture company has not only survived, it's thrived, with multiple locations, an emphasis on local artisans, and a keen eye for sofas and rugs and accessories that feel, without seeming cheesy, like home. Each showroom—Fells Point, Ellicott City, Bethany Beach, and Ocean View, Delaware—is warm and inviting with a staff that's knowledgeable without being pushy. Twenty years in Retail Land is nothing short of impressive and Johnson continues to grow at just the right speed without forgetting his customer base (and their never-ending love of his warehouse sales).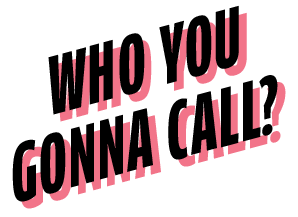 Body Shop
Ed's Body and Paint
This family-run Hampden repair shop has all you need: warm and friendly staff, extremely affordable estimates, quick and high-quality work, and a giant fish tank you can watch while you wait. Plus, the 1950s motif of classic cars and Elvis décor completes the old-school Baltimore vibe.
Carpet Cleaner
Baltimore Steam Cleaners
Traffic, kids, mud, pets, and that tipsy dinner guest with the glass of Bordeaux—they're all the mortal enemies of carpeting, especially if it's a lighter color. Who to call? We like Baltimore Steam Cleaners, whose metro-area crews can rid carpets and upholstery of most anything, from oil-based stains to Marmaduke memories.
Electrician
BGE HOME
Afraid to try another electrical contractor you know nothing about? A tried and true answer for many is BGE HOME. Think on-time, professional, guaranteed, fair-priced, and efficient customer service. The only downside is it can take a few days to get on their dance card, which is probably a measure of their popularity (they also do plumbing and HVAC).
HVAC
Contemporary Air Systems
It's easy to be taken advantage of when it comes to HVAC systems (and you can be talking serious money), but we trust this outfit: Their staff is professional, does their best to double-time it in emergencies (like the big heat wave), and can often offer options, like repair instead of replacement.
Plumber
Len the Plumber
There's no shortage of plumbers out there, but these guys stand out for their honesty, experience, solid results, and the fact they're basically always on call (when others just claim to be). That's good, because bad stuff loves to happen at 3 a.m. on a Sunday. And they serve the entire Baltimore region.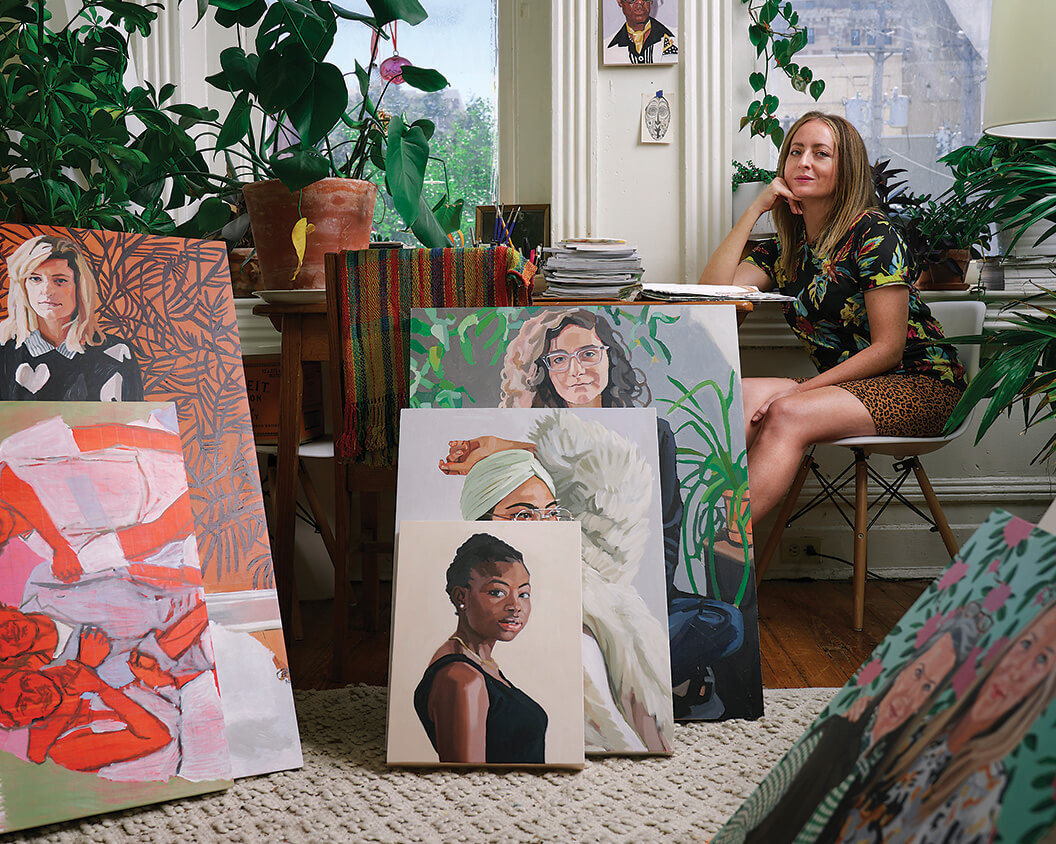 custom paintings
Erin Fitzpatrick Portraits
This Baltimore native and Maryland Institute College of Art graduate oozes talent. Her commissioned portraits are marvelous, with the background often fighting for attention (in a good way) with her subjects. She captures attitude and joy and in her depictions of family, friends, and business associates who are also friends (see: Martha Stewart and Snoop Dogg), and icons (Frida Kahlo). Fitzpatrick's IG account (@fitzbomb) often recounts her process, from concept to finished product. "I try to answer as many questions about my art practice as possible," she wrote on one post. "This is not a competition; my work ethic and vision will always propel me, and my younger self could have really used a voice of encouragement."
VINTAGE FURNITURE
Wishbone Reserve
The marriage of vintage treasures and modern social platforms merge seamlessly thanks to Athena Hoffberger, Julie Lilienfeld, and Ryan Haase, the dream team behind Wishbone Reserve. Their Instagram feed is a rotating update of all the cool items that have landed in the shop, from hot pink dining room chairs by Modernica to mid-century desks and antique rugs. Customers tag friends, place items on hold, and wax poetic about what they would do with a Lucite bar cart. But it's worth stopping by the Falls Road shop—look for the Open Sesame door—for just the mere scope of what they can fit inside and the ever-changing wall art, usually by local artists.
CONSIGNMENT SHOP
ReDeux
When customers come into this Roland Park shop, many have no clue its merchandise is on consignment—that's because everything is a top designer brand, and looks brand new. Think bags, belts, coats, shoes, sunglasses, and jewelry with labels like Prada, Gucci, Chanel, Fendi, Burberry, J. Crew, and Lilly Pulitzer. The merchandise is meticulously curated (you won't find anything over five years old), and some of the terms are, in fact, new—on consignment from other high-end stores. Of course, consignment also means no returns, since the store doesn't own the items. But that doesn't seem to hurt traffic—after 10 years, word's out and business is booming.
By Rachel Hinch.
Women's Boutique
Hunting Ground
There's something about shopping at Hampden's Hunting Ground that makes us feel instantly cool. It may be the unusual setting: it's a former church (complete with steeple!) where the altar now doubles as a podium of decorative Pomona Floral arrangements. But ultimately, it's the rich collection of locally made clothing and jewels interspersed among rare vintage garb and fragrances from up-and-comers that keeps the fashionistas flocking. New or vintage, you'll be sure to find that perfect wardrobe pick-me-up that'll reinvent your style as remarkably as an old church can transform into a cult favorite Baltimore boutique.
Accessories
Katwalk Boutique
When we spot an accessory we absolutely must have, more often than not, it was purchased at Katwalk Boutique. For more than 20 years, Toni James has kept Katwalk the go-to destination for unconventional and trendy accessories. Every time you step into this Fells Point shop, you'll feel as though you're inside an actual treasure chest. Gaze upon the tables and shelves of bracelets, hair clips, and rings aplenty. Our favorite tradition? Sifting through the trays of avant-garde statement rings (including some with, yes, President Barack Obama's face on them!).
Boutique to Watch
Keepers Vintage
Keepers Vintage is on the rise. After selling her carefully curated goods out of a tent and, later, from a small studio in Hampden, Erica Bentley merged her vintage business with handmade candle shop Knits Soy & Metal in 2016. Their Mount Vernon shop is brightly lit, with natural light, wooden décor, and small racks of near-mint-condition clothing. And just this summer, Bentley opened a second shop back in Hampden. With suede chairs and gold tables, there's a different energy at this new spot that has us excited for Bentley's next venture. Is an online revamp on the horizon?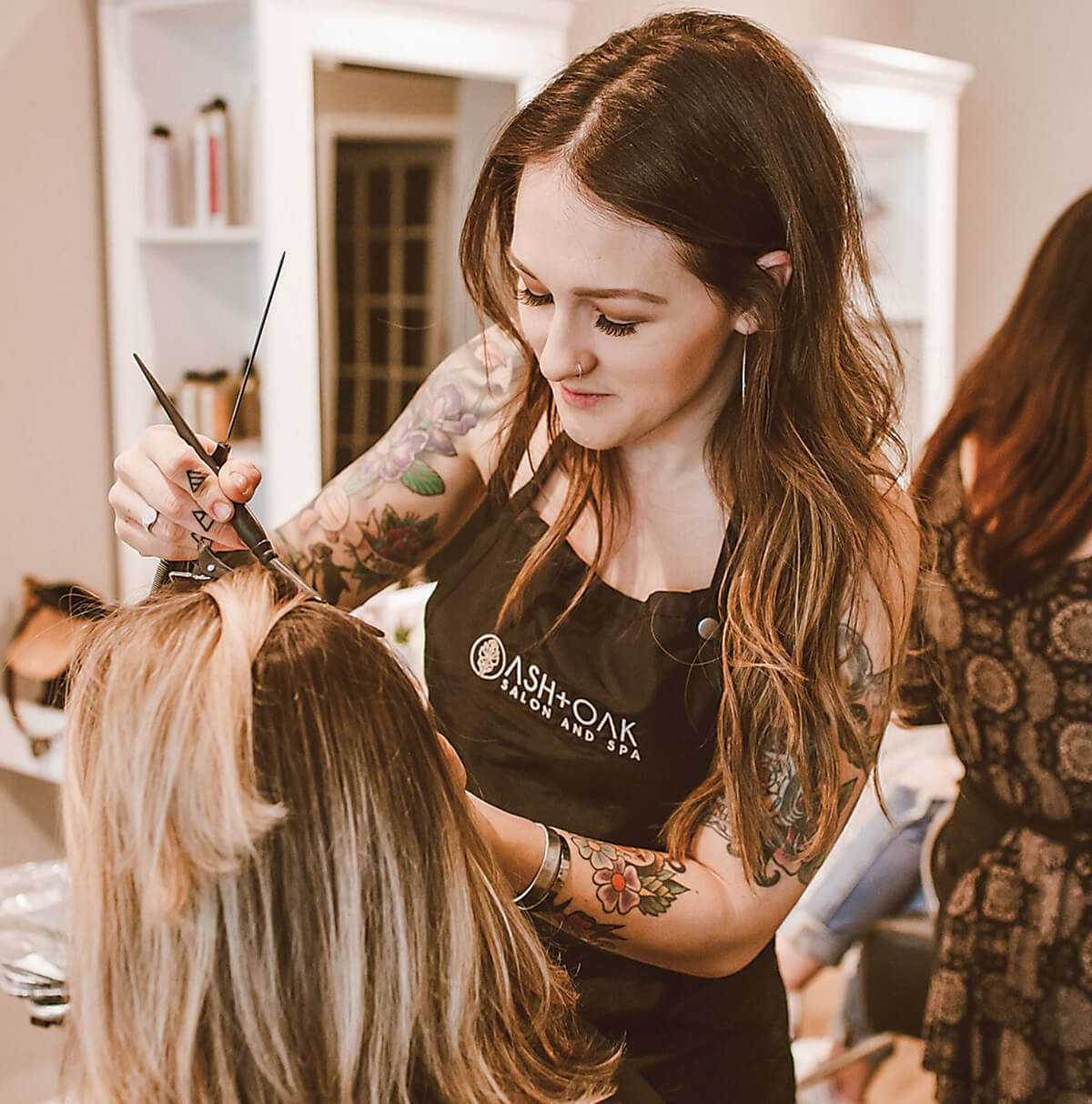 Photo courtesy of Rachel Cooper
Hair Colorist
Amanda Hancock from Ash & Oak Salon
It's no surprise that Catonsville's Ash & Oak owner and master stylist, Amanda Hancock, works wonders with a pair of shears and tint brush in hand. She has been in the game for more than 10 years and continuously studies among the best in New York City and Los Angeles. If you're looking for that sun-kissed beachy waves look, she's got you covered. However, if you want to go for the gusto with lavender or deep pink, Hancock is down for that, too. An added bonus: The products she uses at Ash & Oak are sustainable and easy on the environment.
HEALING ARTS
Ballet After Dark
After surviving a violent sexual assault in 2012, local ballerina Tyde-Courtney Edwards used dance to reclaim her body, and now, through Ballet After Dark, her ballet-based workshop for sexual and domestic assault survivors, she's helping others become whole again, too. Before attending one of Edwards' inspiring workshops­­—which combine empowerment exercises with gentle ballet movements­­—watch the short documentary by Baltimore-based director B. Monét (now available on Hulu) that shows how Edwards and her boundary-breaking program have created a local healing community.
Hair Salon
Fringe Baltimore
Trying to find a hair stylist who gets your type and texture of hair and understands the precise look you're after can be unnerving. At Fringe, all of your worries can be put to rest­­—and not just because they give you a complimentary glass of wine with every visit to this Remington salon. These stylists can do a little bit of everything. Some have decades of experience in bold coloring, some have a background in editorial styling, and some are experts in multicultural hair. Whichever stylist's chair you land at, you can trust that your hair will be in good hands.
Lash and Brow Care
The Loft
The Loft's new Federal Hill location is open and light. A relaxing, earthy feel is made vibrant with hand-painted murals of tropical leaves and a portrait of Frida Kahlo. Of course, Kahlo is known for her rather intense eyebrows. Owner Natalie Sams says her clients are looking for something slightly less dramatic. A simple brow design or basic lash lift will give you a clean, precise, and enhanced natural look. Or, for added definition, a full-bodied brow henna or feathery lash extension will pump up your eye game to the next level.
Men's Streetwear
SIX2SIX Society
"Vintage is the new high end" reads a neon sign in the window of Hampden's Six2Six Society. And it's hard to argue. Owners Bria Givans and Gabe Abato have filled their boutique with hipster gems­­—think a 1990s O's windbreaker or that perfect fit of original Levi's. Plus, their merch is always displayed in a cool and organized way. This is the couple's new location (like their now closed Federal Hill spot, it will double as a pop up event space), so Hampden fellas now have no excuse not to look on point.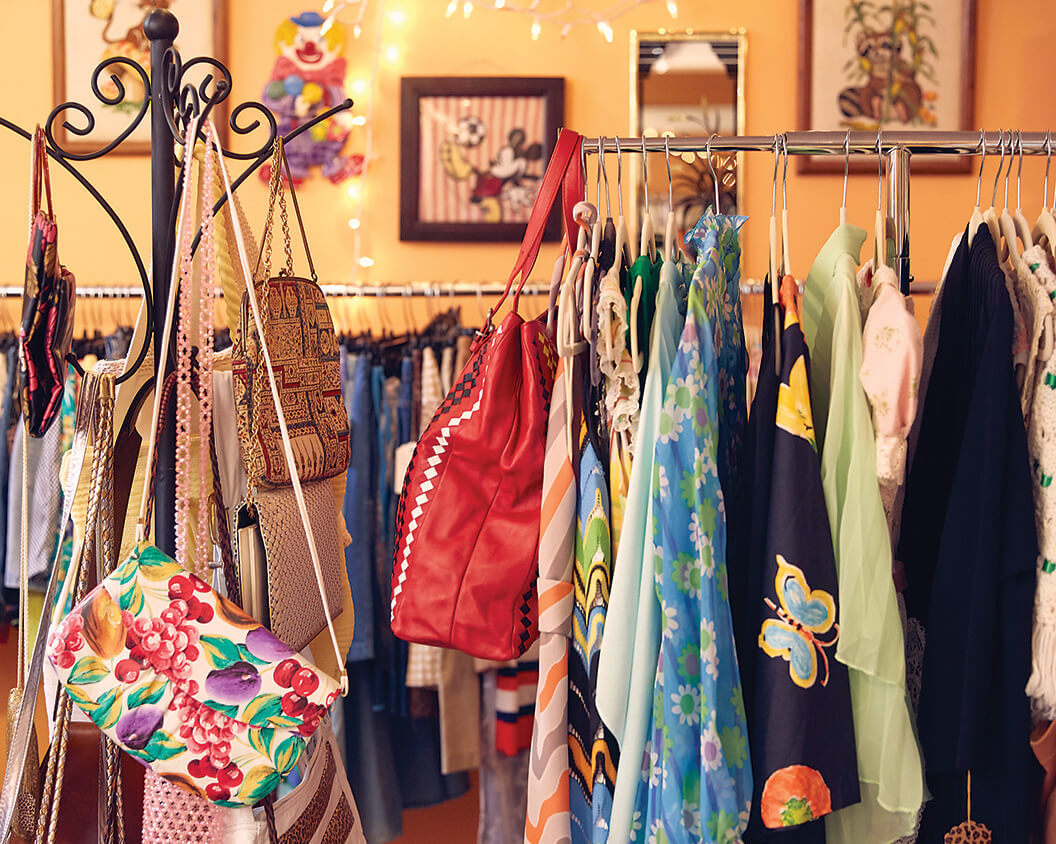 VINTAGE
Get Shredded Vintage
How could Sara Autrey have known her side-gig, an interview series with Baltimore musicians called "Get Shredded," would eventually transform into a hot new vintage shop? After success at a flea market, branded under the "Get Shredded" name, it all just came together. Exuding Autrey's electric personality, Get Shredded Vintage is a store full of confident and quirky character. Fairy lights, pastel-colored walls, and racks of one-of-a-kind bargains for all genders and many tastes make this Charles Village gem a vintage trove. But the original artist-centric edge still lives on through hosted events with Baltimore musicians and featured products by local creatives.
Online Boutique
Arrow Clothing
Online boutiques are cool, but it's always hard to tell how the clothing is going to fit. Enter Amanda Valderas, the Baltimore-based owner of Arrow Clothing, who combats that problem with her Instagram try-on sessions. She films herself walking in the flirty garments—think cotton-candy striped two-piece sets, ruffle-sleeved rompers, and flowy pants—allowing her customers to visualize exactly how they will look.
Shoes
Poppy & Stella
Want to inspire shoe envy in your friends­­—and frenemies? Head to Poppy & Stella, where you'll find the most crave-worthy styles from the likes of Sam Edelman, Superga, and Kork-Ease. Whether you're looking for heeled slides, leather mules, or platform sneakers, this shoe destination has you covered with two shops in Fells Point, and new locations now open in Ellicott City and Catonsville. But don't spend all your money on shoes: the offerings from Baltimore's Lotus Jewelry­­—on display at the checkout counter—are worth a visit on their own.
Natural Beauty Products
SoBotanical
Want to dip your toe into the world of natural beauty but aren't sure where to start? You've come to the right place. From body lotions and face masks to hair revivers and essential oils, Federal Hill's SoBotanical is stocked with tempting products and has a staff of certified aromatherapists to guide you to the right shelf. With decades of experience formulating products for medical practices, as well as for her own massage clients, owner Theresa Cangialosi is crafting some of the best natural products in the game.
Shopping Hot Spot
Green Spring Station
Have you been to Green Spring Station lately? Well, what's keeping you? The shopping center recently got a facelift and, with it, a renewed sense of excitement. Fashionista staple Sassanova moved in, and home goods store Becket Hitch expanded. Combine that with perennial favorites Panache, Matava Shoes, and Wee Chic­­—not to mention great places to do lunch (and dinner) like Stone Mill Bakery and Tark's­­—and it's clearly time to put a little (green) spring in your step.
Skin Care
Charm City Skin
Custom facials at Hampden's Charm City Skin brighten, tighten, and smooth out all your skin concerns without the intimidating clinical atmosphere. Plus, owner and go-to skin connoisseur Julie Kloster knows the scoop on all the latest products and loves explaining her process to her clients. If you do have some deeper concerns­­—literally­­—Charm City Skin also provides medical procedures like Botox and microneedling. Your skin will be glowing and radiant in no time.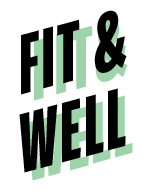 Bodywork
The Healing Path
In a city filled with commotion, The Healing Path in Fells Point is a much-needed sanctuary. Find deep relaxation in the soft lights and scents of aromatherapy while restoring mental and physical balance with treatments such as Thai massage and reflexology.
Spa
About Faces Day Spa & Salon
There's a reason this small Baltimore-based chain of spas has been around for nearly half a century. At About Faces, your day is filled with deluxe treatments such as a phytomer body contour or stem cell facial treatment, all performed with the utmost professionalism, fun chit-chat, and a smile.
Strength Training
Reflex Functional Fitness
Last year's Baltimore magazine Readers' Poll had Reflex instructor Reese Ashe voted among the best, and we know why. Whether you want to sculpt and tone or condition like an athlete, Ashe­­—and the rest of the trainers at this Locust Point gym­­—will push you in all the right ways.
Wellness Center
Woodberry Wellness
Though home to several independent practitioners, the teamwork attitude and a community-centric approach is what makes this wellness center Woodberry's neighborhood healing hub. And clients swear by the center's chill, positive, and super personal vibe.
Yoga
AsanaRoots
Center your mind and stretch out the tension with a class at Charles Village's AsanaRoots. Serene daily vinyasa classes are provided for all levels, or you can explore the benefits of a more high-energy, community-oriented class with AcroYoga.
Free Workout
Waterfront Wellness
Why stay inside running on a treadmill when you could be working on your fitness with a waterfront view? West Shore Park is home to the Waterfront Wellness series sponsored by the nonprofit Waterfront Partnership of Baltimore. From May through October, take in the fresh air and harbor views while being guided by a fitness coach through a stress-reducing and strength-building workout. Get ready to sweat with a full-body boot camp, or make fitness a family event with a kid-friendly workout. And the best part? Yup, you read that right—it's free!
By Ron Cassie.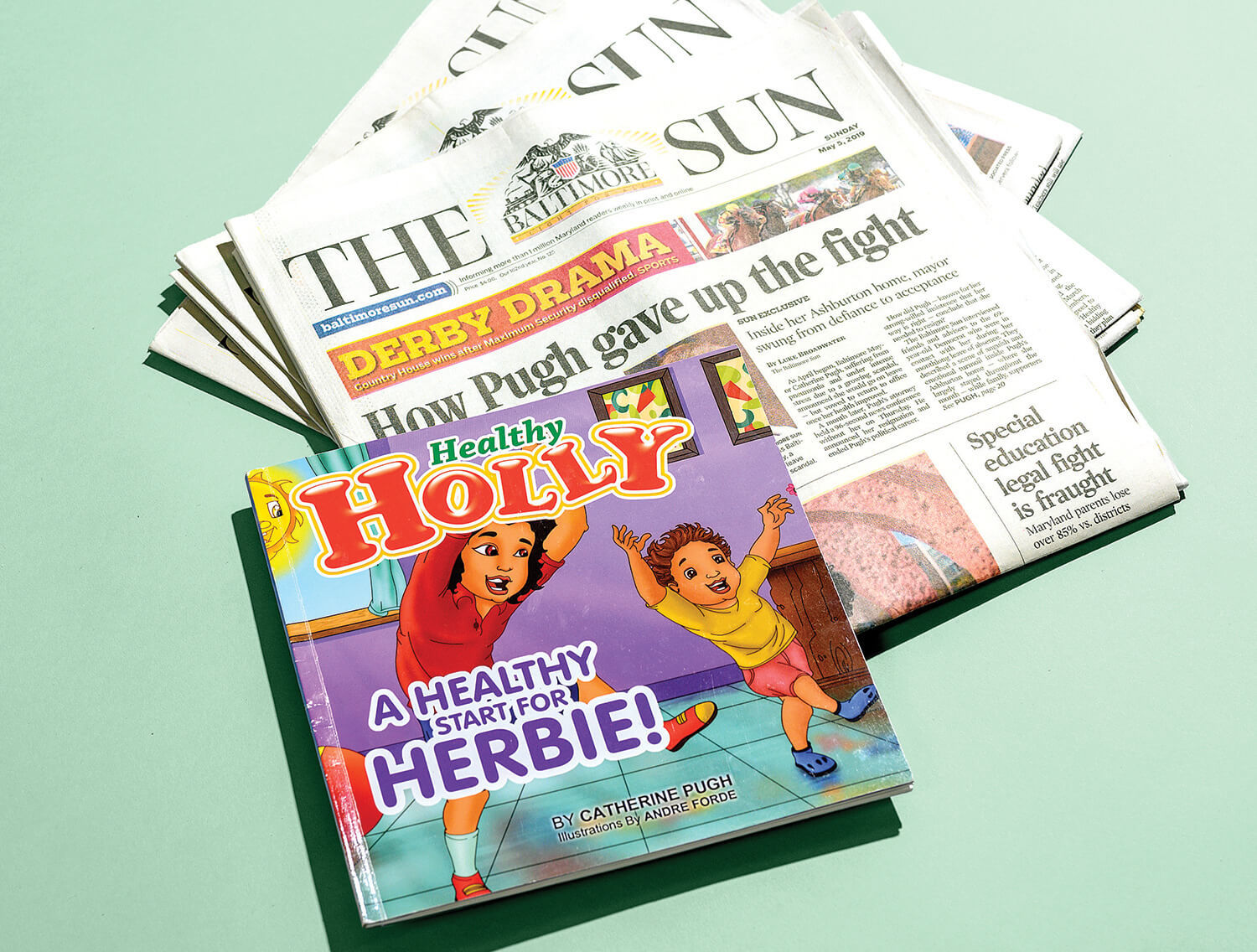 Investigative Journalism
Luke Broadwater
How big was the Healthy Holly children's book controversy that led to the resignation of former Mayor Catherine Pugh? No less than the late House Speaker Michael Busch called it the biggest scandal he could recall during his long tenure. All credit to Luke Broadwater, formidable Baltimore Sun reporter, who added Annapolis to his beat this past General Assembly and dug into the self-enriching contracts of the University of Maryland Medical System board members, including, of course, Pugh's $500,000 in publishing deals. Most of the board has also been forced to resign, including longtime CEO Robert Chrencik, several top executives, and board chairman Stephen Burch, as a result of the still-unfolding corruption case.
Anti-Racism Reporting
Ovetta Wiggins
Some of the best state political reporting, not surprisingly, comes from The Washington Post. In particular, it comes from Ovetta Wiggins, who covers the General Assembly. Among the stories the veteran journalist broke this year was Del. Mary Ann Lisanti's (D-Harford) use of a racial slur. While at an Annapolis bar filled with lawmakers, Lisanti referred to Prince George's County, where she was campaigning on behalf of a colleague, as a "n----- district." After Wiggins reported the story, Lisanti was censured by the General Assembly and removed from her seat on the House Economic Matters Committee.
Equal Justice Audit
The Baltimore Fishbowl
For all the talk about addressing structural racism and police problems around criminal profiling, a Baltimore Fishbowl investigation, in collaboration with the Baltimore Institute for Nonprofit Journalism, revealed that while marijuana arrests are down significantly, those Baltimoreans still being arrested for cannabis are almost exclusively black (96 percent). The story proved the old adage that sometimes you just need to let the facts speak for themselves.
Drive-Time Radio
Farajii Muhammad
If you're not a regular listener of WEAA, we urge you to check out Farajii Muhammad's evening drive-time show, "For the Culture," which brings a wide-ranging, lively, and well-informed discussion to the airwaves from a black Baltimore perspective. Kudos to Muhammad, who has experience in both youth development and broadcasting, for taking home a second place award from the Chesapeake Associated Press Broadcasters for Outstanding Public Affairs show.
Feels
Shawn Stepner
If you're like us, WMAR-TV's regional Edward R. Murrow-award-winning story on 24-year-old Miles Taylor of Finksburg left you a little choked up. Taylor, who has cerebral palsy, a disorder that affects movement and muscle tone, began competitive weight-lifting last year, setting a record in his weight class. "Miles will fail 2,000 times, continually get up until he gets it," Carroll County gym owner Brian Alsruhe told reporter Shawn Stepner. "And when he gets it, the world changes." (For the record, anchor Kelly Swoope got a little choked up after watching the segment, too.)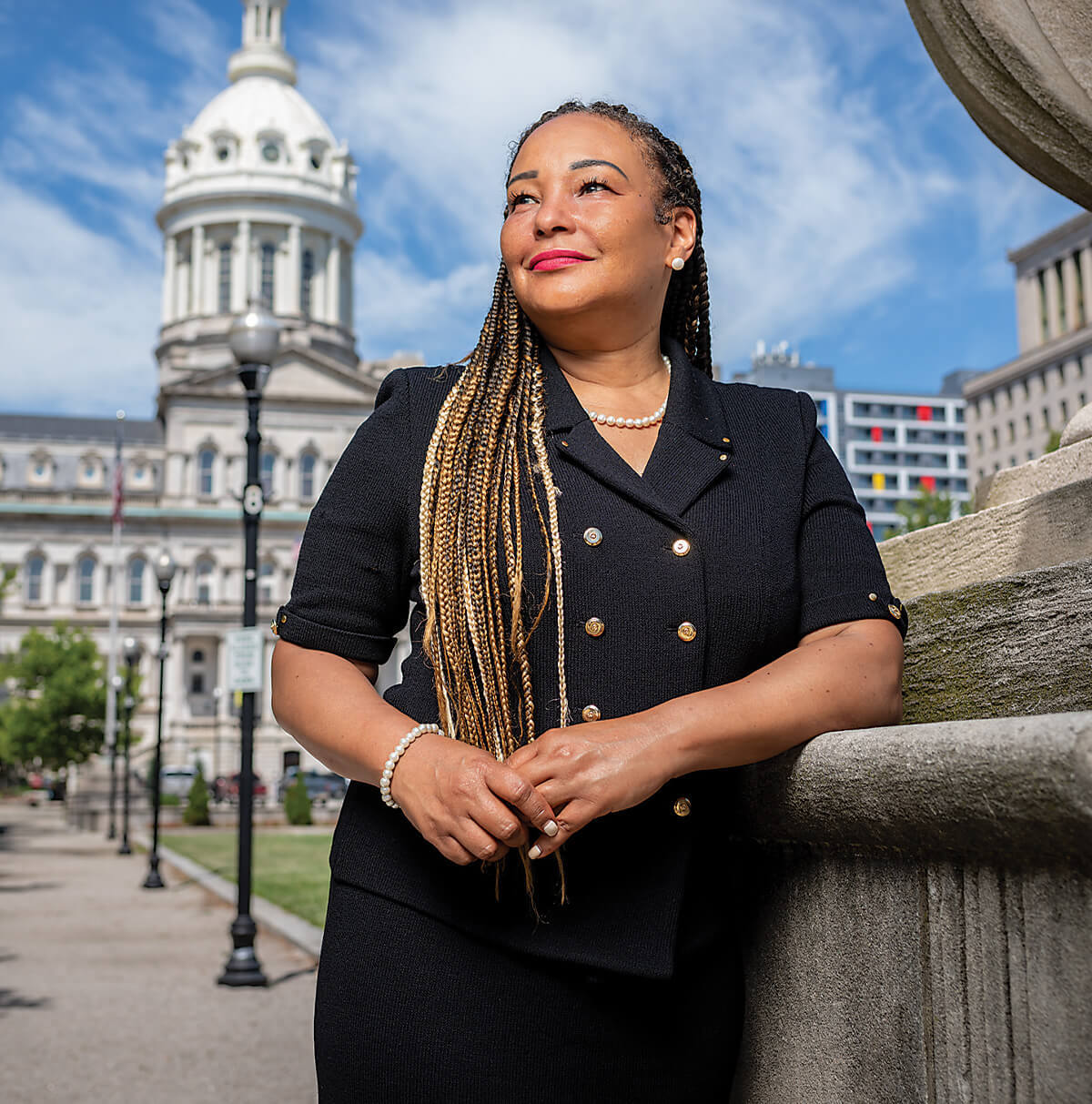 Outsider Insider
Jill Carter
It's been a wild year-plus for State Sen. Jill Carter. After being appointed director of Baltimore's Office of Civil Rights & Wage Enforcement by former Mayor Catherine Pugh, she was later told she had to give up that position to hold onto her new seat in the State Senate, where she'd been appointed after corruption charges forced Nathaniel Oaks from office. Ultimately, it was Carter's proposed legislation to prohibit the University of Maryland Medical System's board members from having a business interest or financial interest related to the hospital system that led to Sun reporter Luke Broadwater's investigation into the UMMS board's self-dealing. But before all that, Carter fought off a well-funded challenge for her State Senate seat from J.D. Merrill, the 27-year-old son-in-law of former Governor Martin O'Malley. Worth nothing: Carter was one of the loudest voices pushing back on O'Malley's mass-incarceration policies as mayor.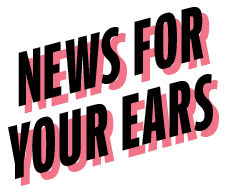 Conversation
Free to Bmore
Enoch Pratt Free Library communications director Meghan McCorkell hosts the library's lively podcast that focuses on Baltimore leaders and innovators. Check the segment with UMBC President Freeman Hrabowski, who marched with Rev. Martin Luther King Jr. as a 12-year-old.
Hopeful look ahead
Future City
Hosted by youth advocate, BridgeEdU founder, and author Wes Moore and produced by WYPR's Katie Marquette, Future City doesn't dwell on what's wrong with Baltimore, but "what's next." Intelligent, humanistic, and forward-looking, a recent compelling segment dove into the state's foster-care system, which oversees the lives of nearly 4,000 Maryland children.
Hangout show
Local Color
Host Jason V brings an eclectic group of activists, artists, muralists, urban farmers, immigrants, nonprofit leaders, and the like for uniquely informal yet in-depth interviews about their lives and works.
Deep Dive
Town of the Big House
In this entertaining five-part series, documentary producer Richard Yeagley embedded with a Virginia real-estate developer named Kahan Dhillon, who arrived out of nowhere, proposing a $10-billion investment plan. More than a mere profile of a mysterious and colorful character, Yeagley's reporting reveals much about Baltimore and its power players.
Crime Watch
Truth and Reconciliation
If you're not familiar with hosts Sean Yoes, Stephen Janis, and Taya Graham, they're some of the most experienced police and criminal justice reporters covering the city. Produced at WYPR by Cianna Greaves, listen in for the context around breaking stories, as well as the human stories behind the headlines.
Staying Power
Dan Rodricks
If you're new to Charm City, the quickest way to get a grasp on the politics and culture of Baltimore is to read The Sun's Dan Rodricks, who has been officially writinghis always well-reported, three-days-a-week column for 40 years. A multimedia workhorse over the decades, Rodricks is the former host of talk shows on WYPR, WBAL Radio, and WMAR-TV. Today, he's the host of a podcast, Roughly Speaking, and the authorof the recently released book Father's Day Creek: Fly Fishing, Fatherhood and the Last Best Place on Earth. More important than anything else, however, Rodricks has been a tireless and extraordinary advocate for returning, formerly incarcerated citizens.
Bittersweet Farewell
Tim Smith
At a time when arts coverage in the city is shrinking and the Baltimore Symphony Orchestra has become a political controversy, we particularly miss Tim Smith, The Sun's former fine arts, classical music, and theater critic, who left the paper in November. On top of his decade and a half at The Sun, in 2000, Smith also penned The NPR Curious Listener's Guide to Classical Music. One of his last stories was a memorable piece on West Baltimore-born New Mexico Philharmonic tuba player Richard Antoine White. At least you can still follow him on Twitter @clefnotes.
Human Impact Story
WBFF's The Collateral Damage of Corruption
Even as police officers from the BPD's corrupt Gun Trace Task Force head to prison, the accounting of the damage they left behind is still coming to light. Earlier this summer, WBFF-TV earned a well-deserved regional Emmy from the National Capital Chesapeake Bay Chapter for their heart-wrenching and revealing piece "The Collateral Damage of Corruption," which brought together Elbert Davis' six children to recount the loss of their 86-year-old father, who was killed in an illegal car chase instigated by GTTF members. The true story behind the deadly chase—police planted drugs on the men driving the car after the fact—only came out recently.
Twitter Feed
@BmoreDoc
Credit Morgan State Community Health and Policy Professor Lawrence Brown for coining the term "the Black Butterfly" to describe geographically separated sections of West and East Baltimore. Brown, an Arkansas native and the grandson of Mississippi Delta sharecroppers and preachers, moved to Baltimore 10 years ago, and he brings an outsider's fresh eyes to the city's troubled history of racism and disinvestment. His Twitter feed (@BmoreDoc) is a must-follow for insights and discussion around city neighborhoods and inequity. His anticipated book, The Black Butterfly: Why We Must Make Black Neighborhoods Matter, will be published by Johns Hopkins University.