With tension across the nation continuing to mount—leading in many cases to chaos and violence in major cities—hundreds of Baltimoreans gathered downtown yesterday for a peaceful, youth-led demonstration demanding justice for George Floyd and all victims of police violence.
Beginning at the Baltimore Convention Center, organizers were determined to maintain order, calling upon those in the crowd to stop fellow protestors if they began to exhibit violent behaviors on what would be the third day of protests in the streets of Baltimore City.

From the intersection of Pratt and Sharp streets past City Hall, the Jones Falls Expressway, and the Baltimore City Correctional Center, masked protestors maintained their mission and peacefully expressed their anger and frustration over the lives lost at the hands of the police.
"No justice, no peace. Prosecute the police."
Young man leads a call-and-response chant with "Say his name!" Protestors respond with the names of George Floyd, Breonna Taylor, and Freddie Gray.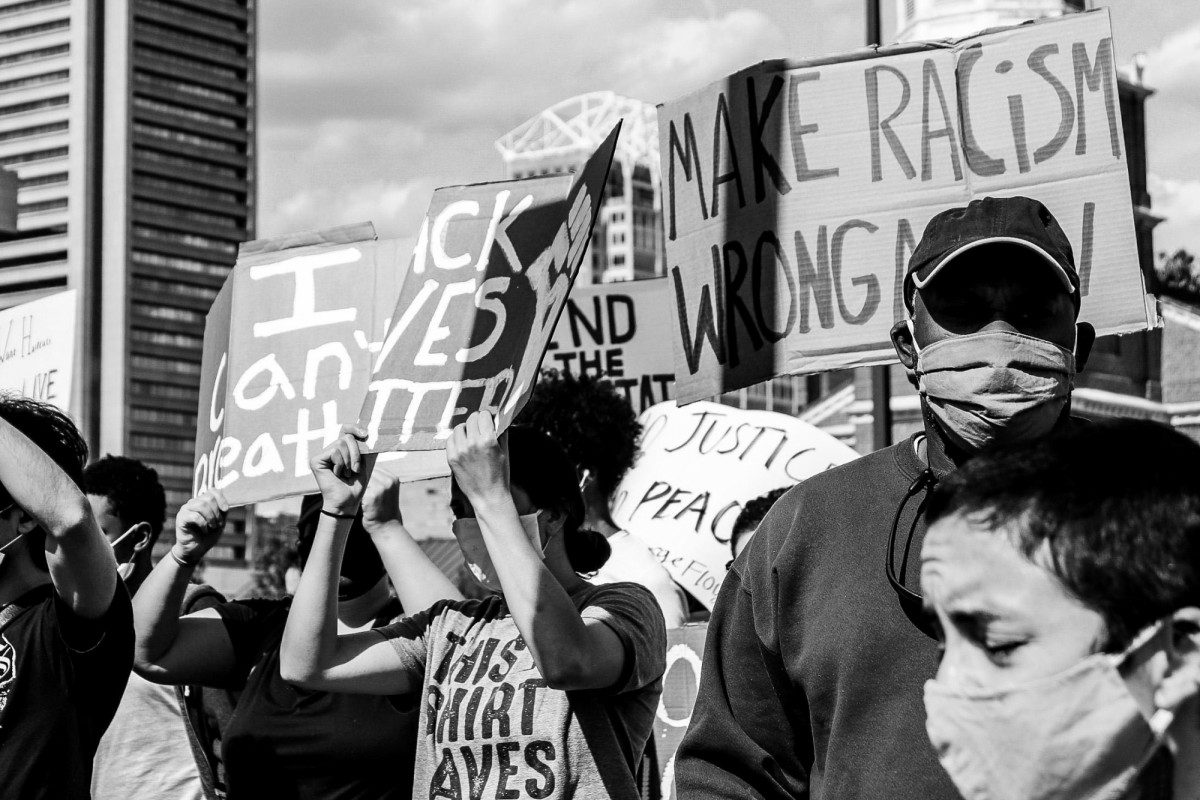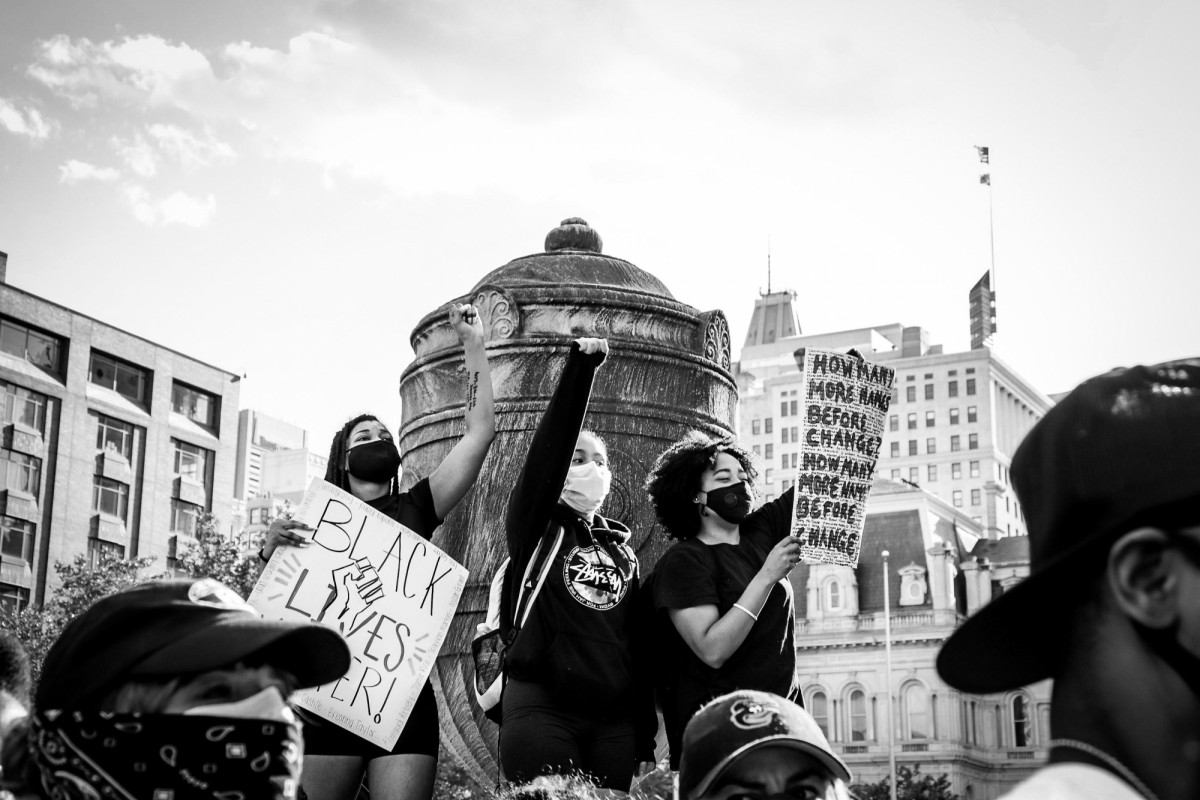 In the midst of COVID-19, demonstrators took precaution to protect their health by wearing masks.
Protestor carries a flag that reads "Not Free" with names of victims of police violence.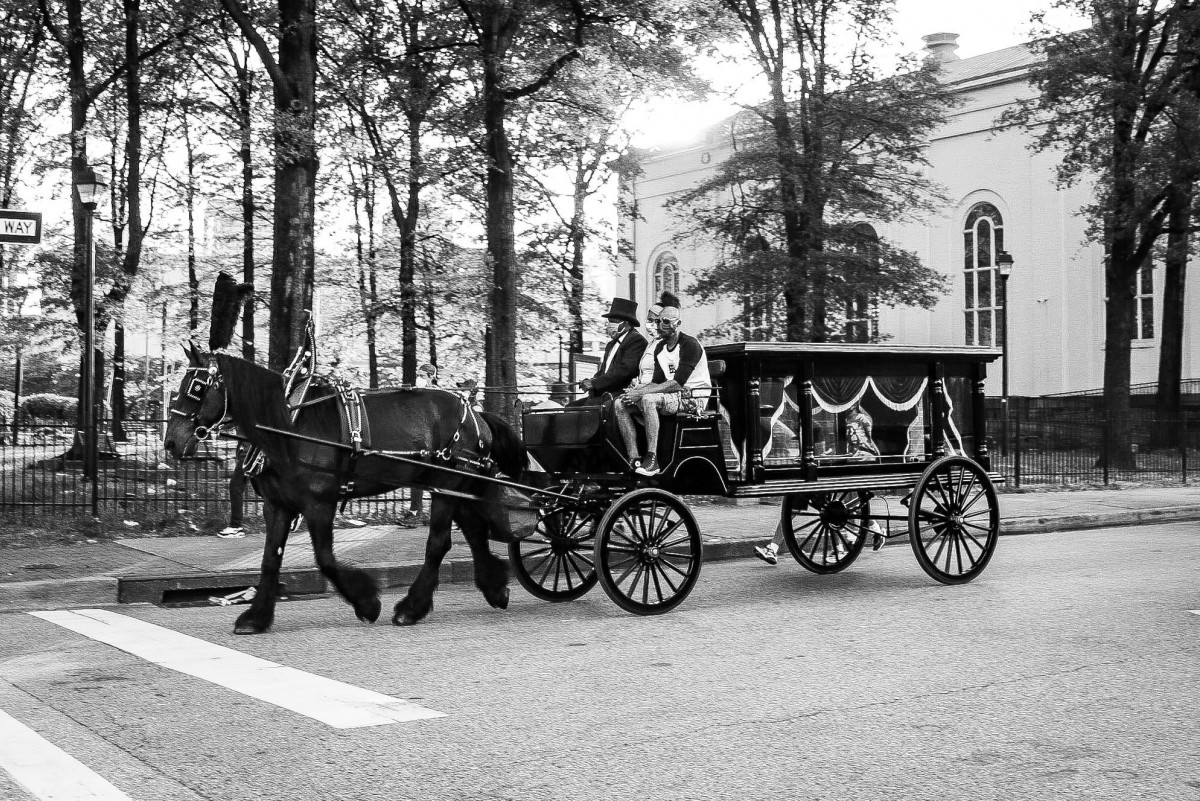 Baltimore arabber James Chase drives a horse and coffin to demonstrate a last ride for Floyd.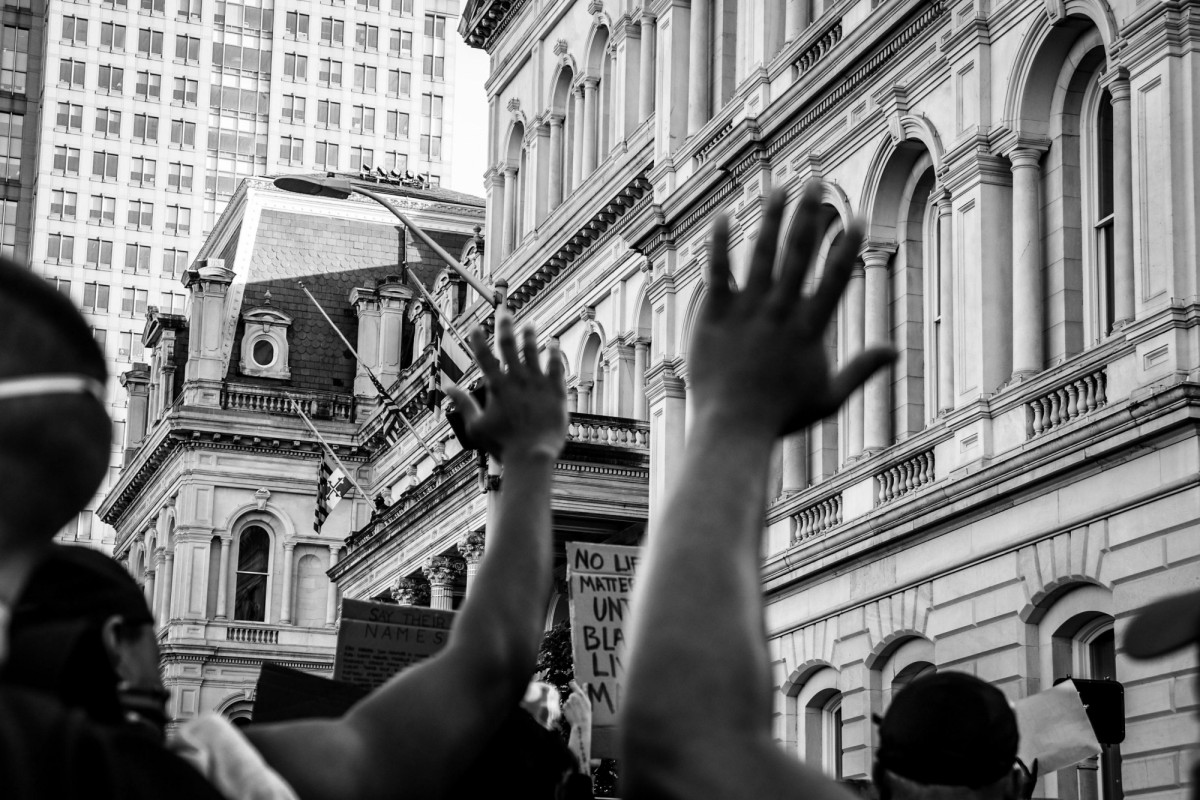 Demonstrators chant "hands up, don't shoot" in front of City Hall.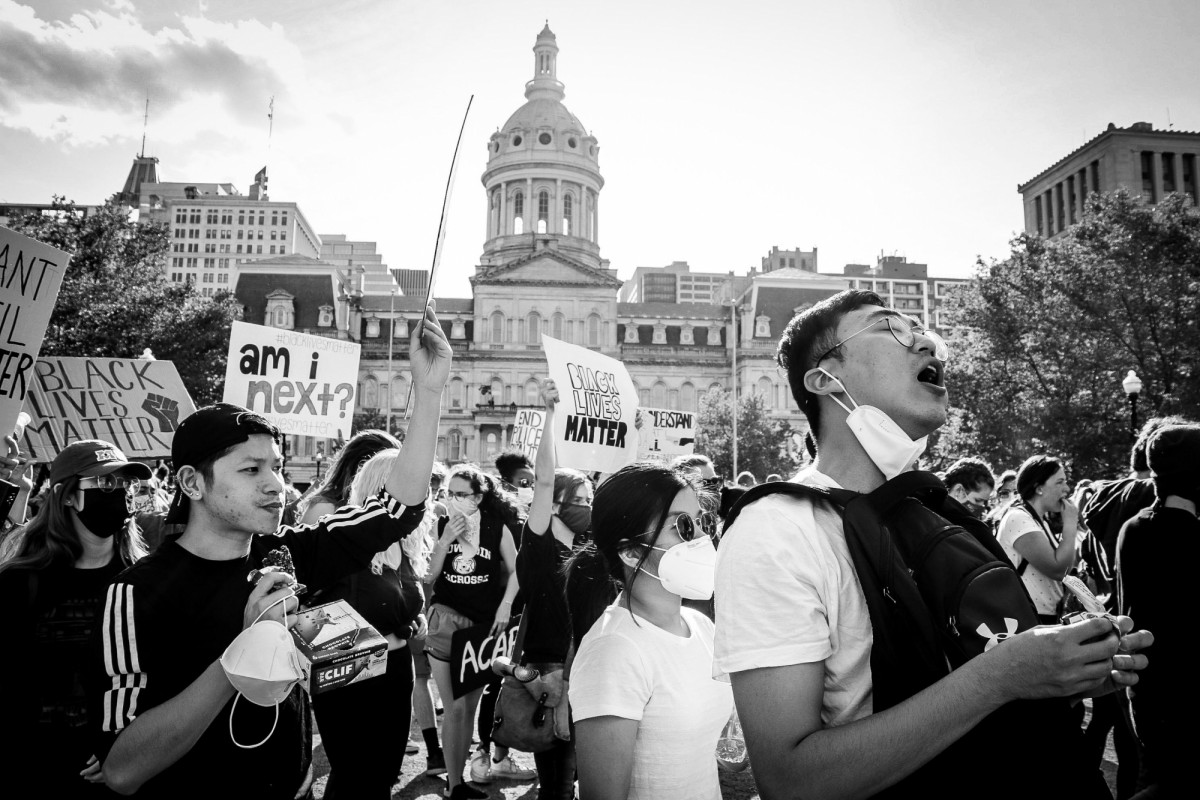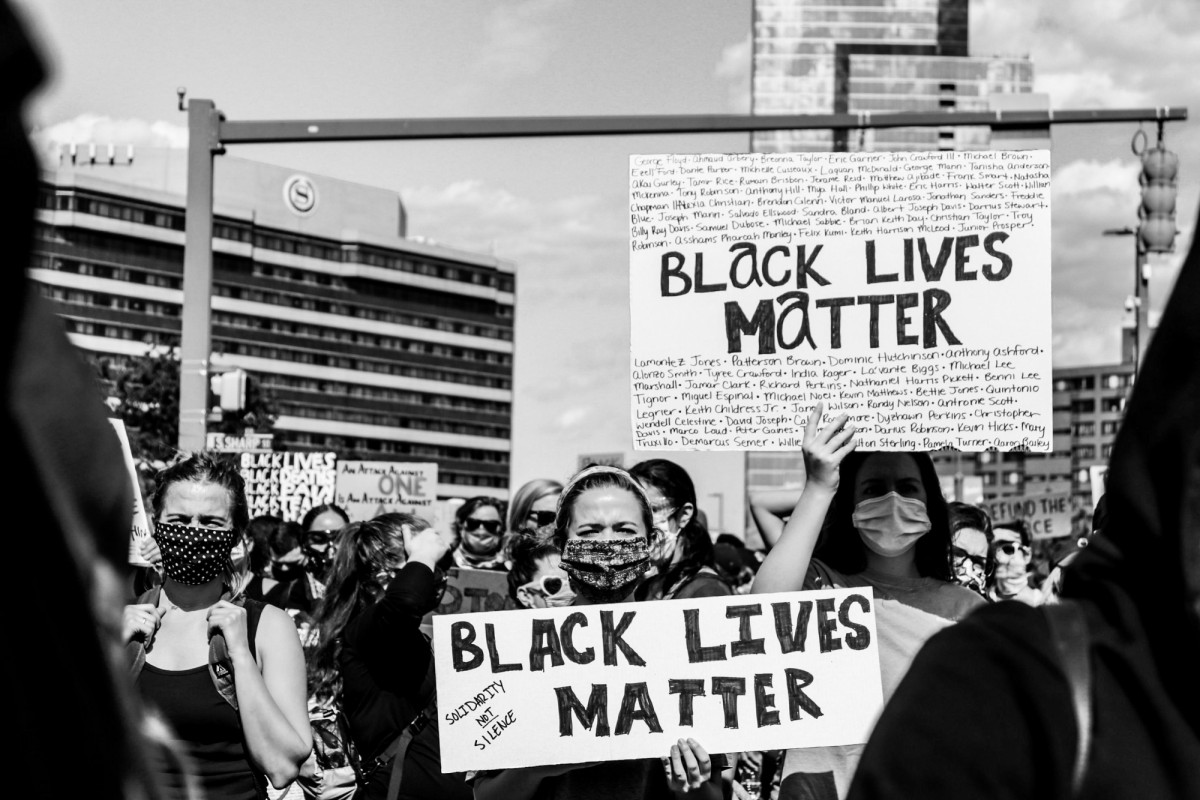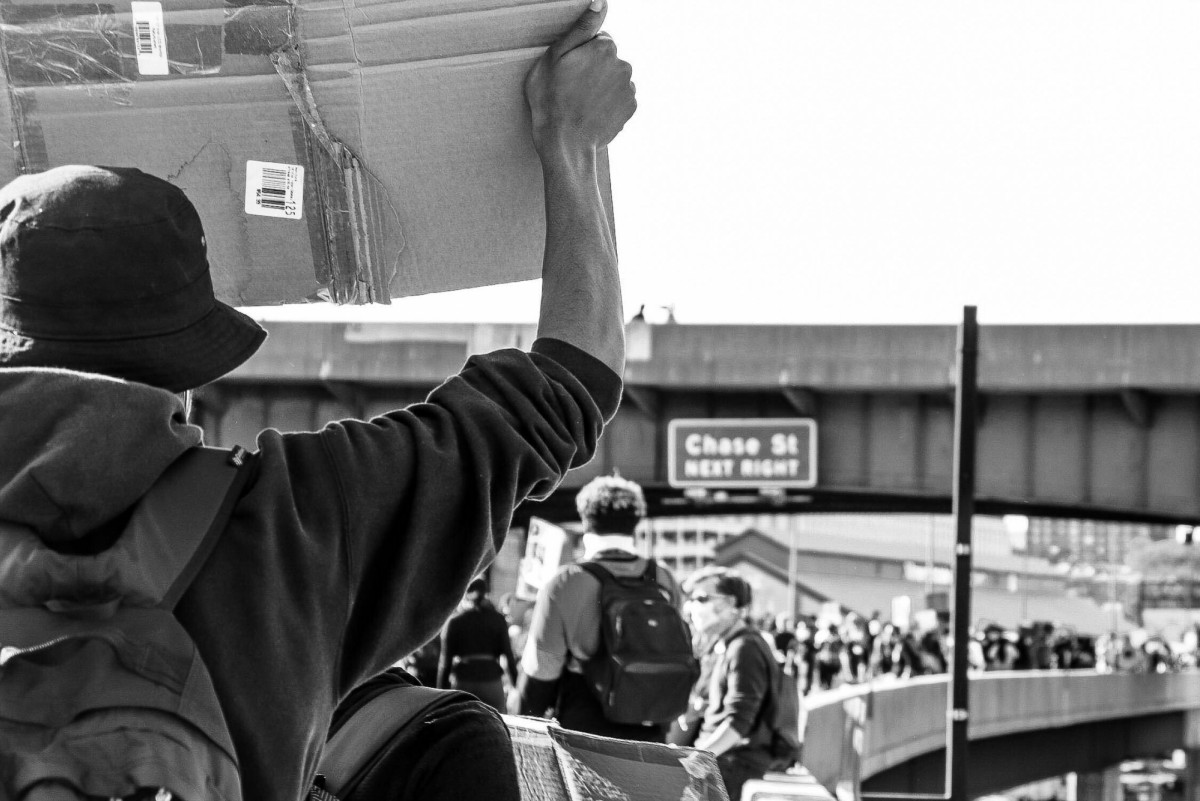 Demonstrators march onto the Jones Falls Expressway.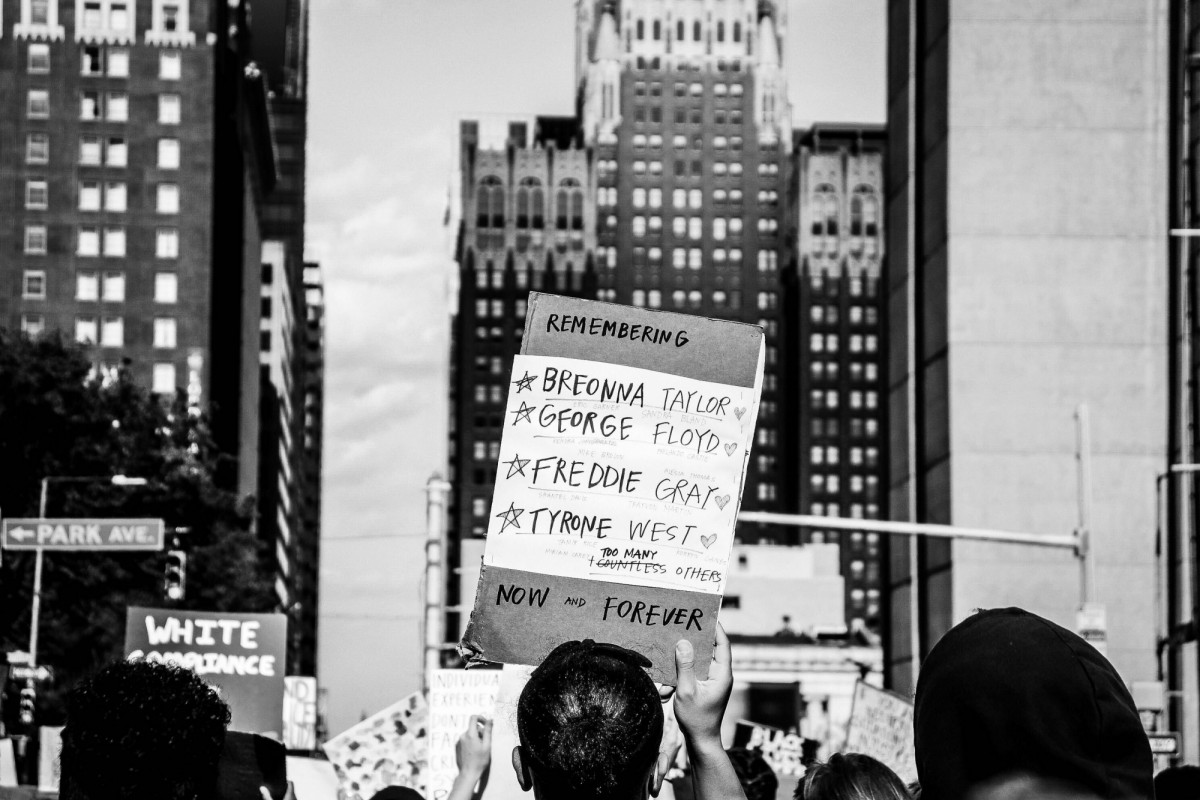 In an all too familiar scene just one month after the five-year anniversary of the death of Freddie Gray in police custody, Baltimoreans demand justice for victims of police brutality.
---
---